Over the course of 2019, the streaming platform has already pumped out a gut-busting high school sex comedy, a time-bending detective show, and a nuanced comic book superhero adaptation, and more. And those are just the new Netflix originals; several other series have also returned with great new seasons this year. With the year (and decade) coming to a close, here's a look back at the best Netflix original series of 2019, and what we've enjoyed the most from them. Ringing in the new year with a movie marathon, or looking to put something on in the background while bonding with friends and family? Netflix has a little something for everyone.
The best Netflix original series of 2019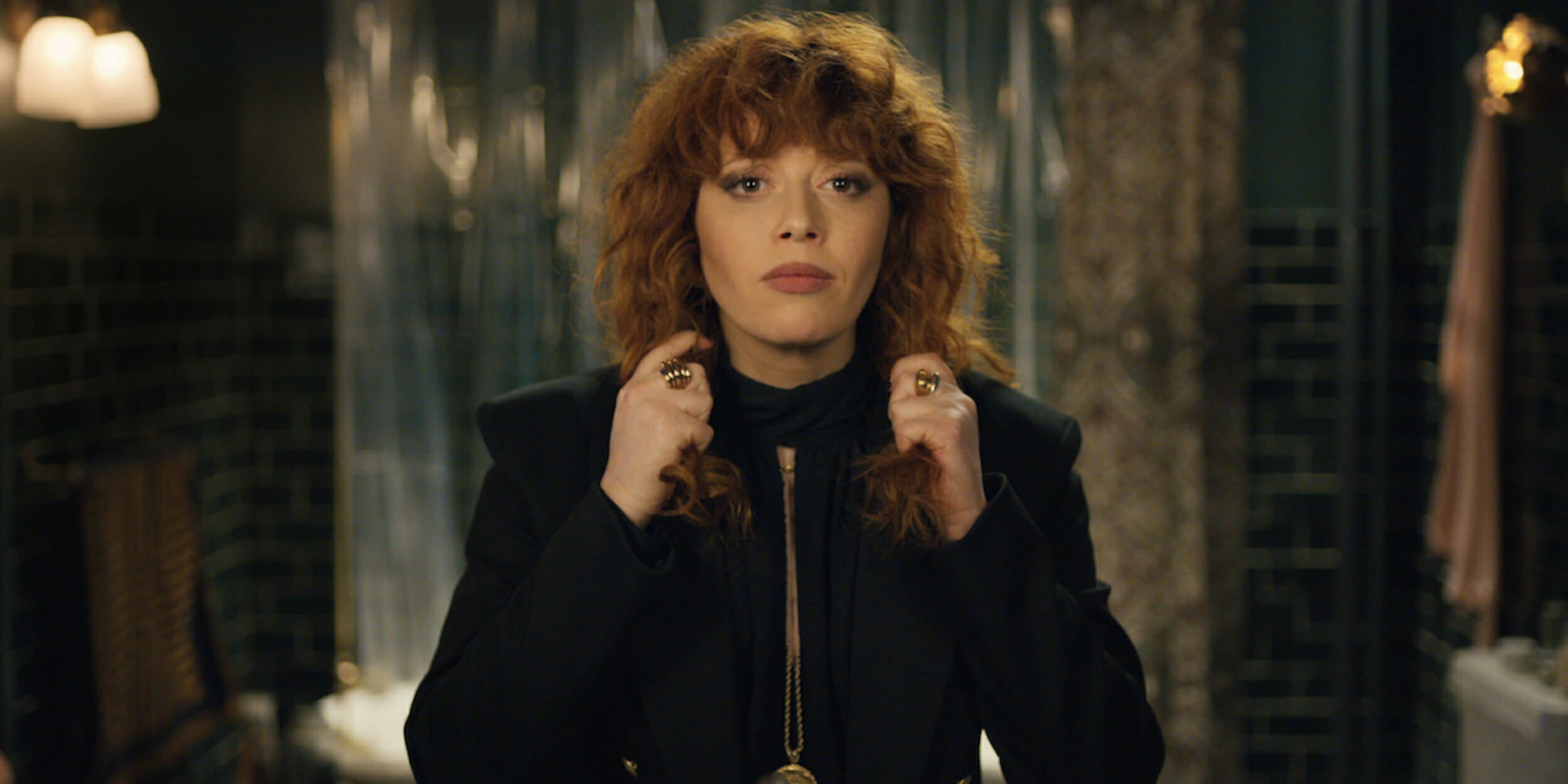 There are plenty of TV shows and movies about alternate realities and star-crossed timelines, but Russian Doll takes that premise and builds in a detective show and a philosophical exploration of morality. Series co-creator Natasha Lyonne plays Nadia, a former game designer who dies on her 36th birthday only to be rerouted back into that night to relive it again. As Nadia investigates her situation she has to take a look at herself as well, but the series resists giving us a neat ending or "fixing" her. —Audra Schroeder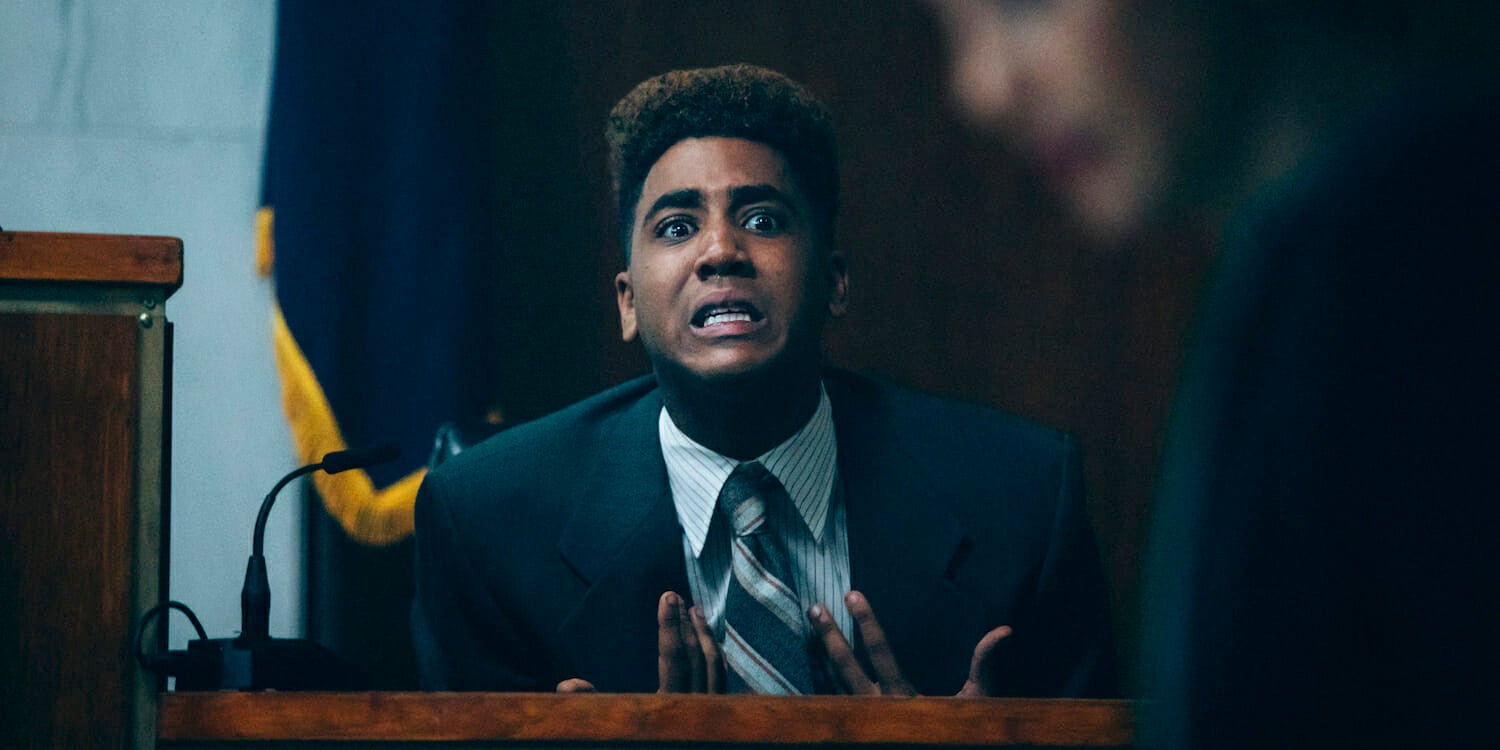 In 1989, five Black teenage boys were falsely convicted of the assault and rape of white jogger Trisha Meili in a case that would change the course of their lives. While a shallow version of their story sits in the public's collective memory, Ava DuVernay uses her new four-part series When They See Us to wholly correct the narrative of the Central Park Five. Through these meticulous episodes, DuVernay rewrites history, exploring how the police and the media systematically derailed the lives of innocent children during one of the most public, racially driven court cases of the pre-Black Lives Matter era. —Sarah Jasmine Montgomery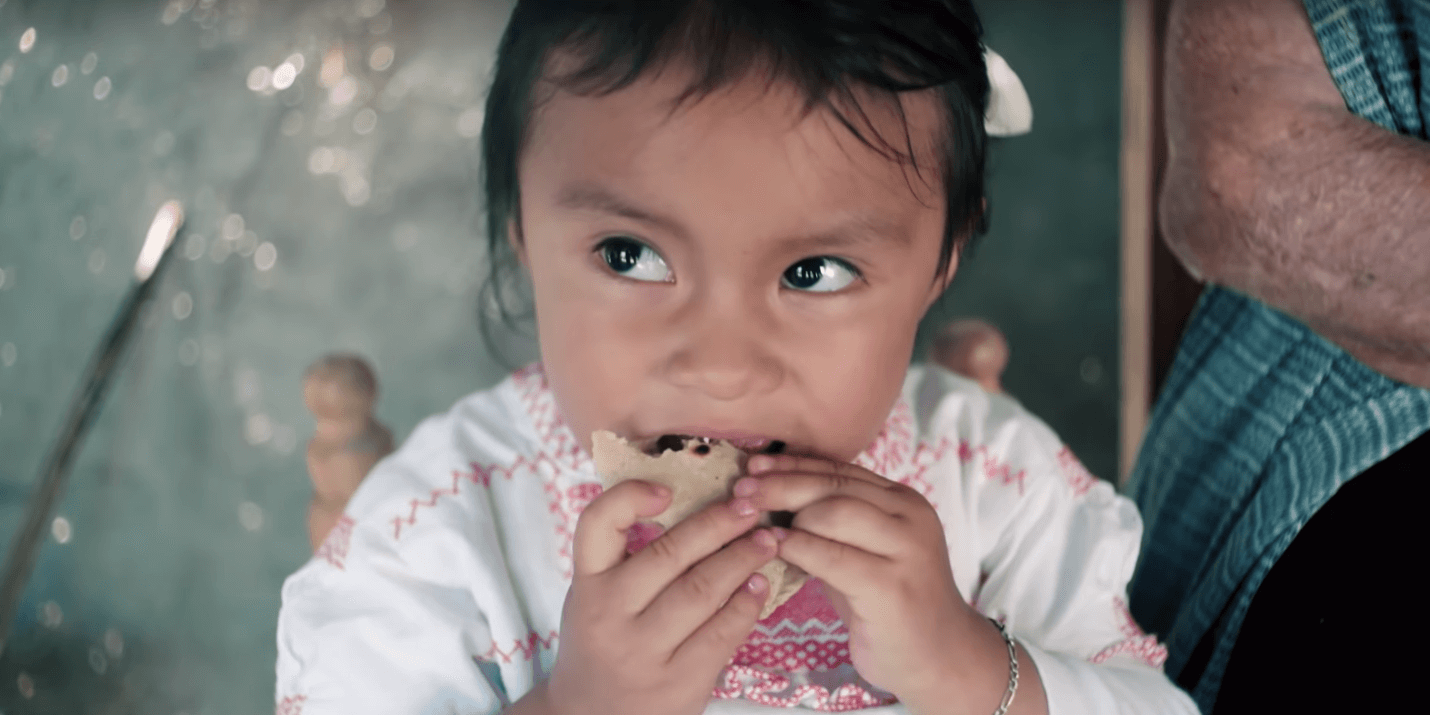 Taco Chronicles argues that Mexico and the taco are inextricable, and a thorough exploration of the taco and how people interact with it will provide a deeper understanding of the country. Each episode of the gorgeous series highlights the relationship between a particular taco meat and the region in which it originated. It calls upon chefs, cultural anthropologists, waiters, food critics, and even passersby to tell a story that is part behind-the-scenes cooking show, part cultural history, and part intimate documentary. With its dazzling photography, expert culinary explorations, and sheer passion, Taco Chronicles joins an elite class of food shows revolutionizing the genre. —Brenden Gallagher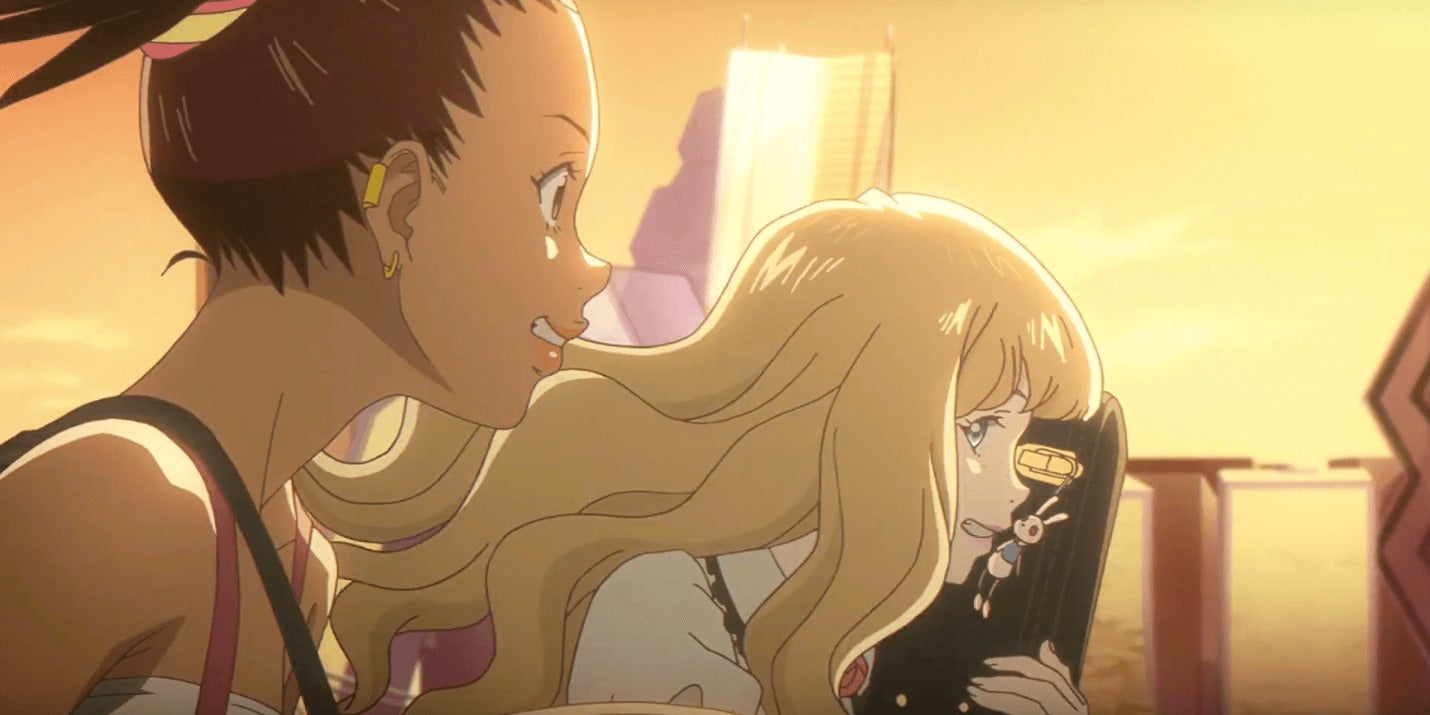 Which is better: human creativity or computational algorithms? Carole and Tuesday asks viewers this question as its titular characters seek to become successful songwriters in a future where most art is created by artificial intelligence. Carole is an orphaned refugee and makes a living busking with her keyboard, while Tuesday is a wealthy runaway carrying a Gibson acoustic guitar. Although the two sound as different as can be, they have a surprising amount in common, making it possible for them to create beautiful music together. With excellent music, lovable characters, and beautiful hand-drawn animation, Carole and Tuesday is a feast for the eyes, ears, and heart. —Caitlin Moore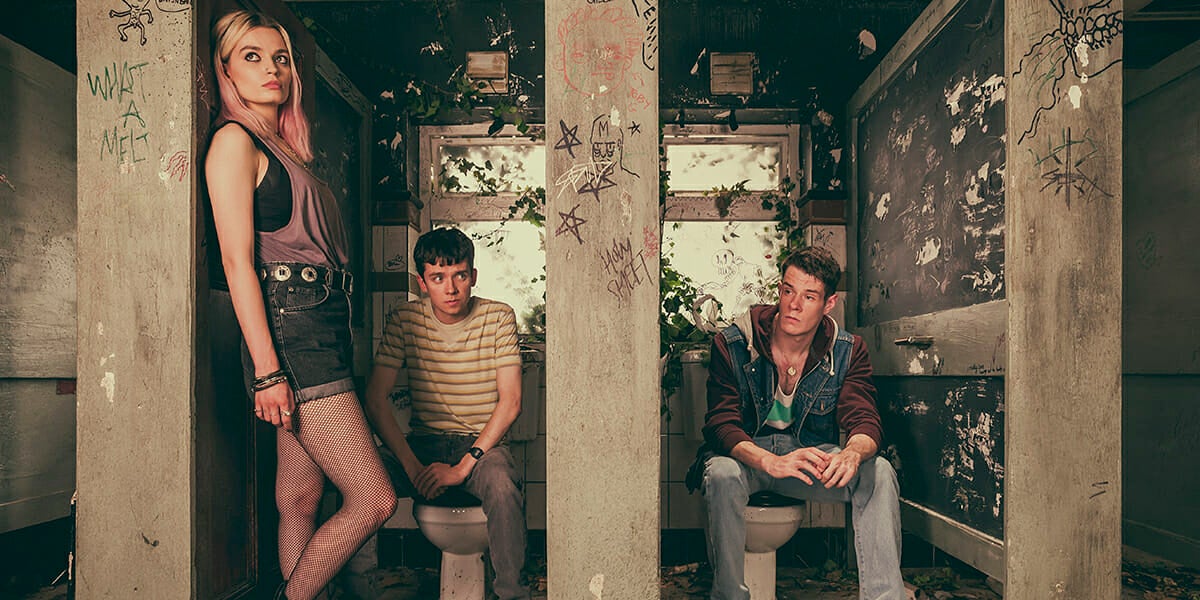 Netflix original series Sex Education tells the story of socially awkward 16-year-old Otis Milburn, who begins an underground sex clinic with witty bad girl Maeve at their high school to capitalize on their peers' coital concerns. The series is both the Skins for Gen Z and a public service announcement for inclusive sexual education. The series tackles everything—masturbation, impotence, abortion, pubic lice, sex, LGBTQ relationships—in a frank and often graphic way. It addresses the modern-day growing pains of puberty in a bluntly tragic and often hilarious manner. —Tess Cagle
READ MORE: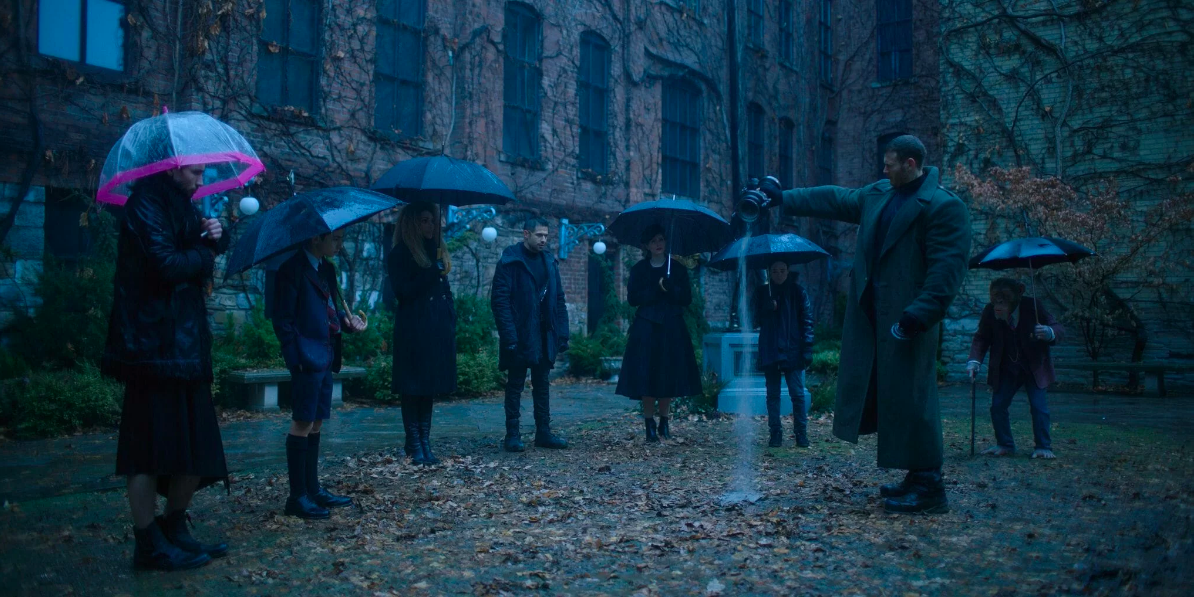 With a compelling cast and a refreshingly unpredictable plot, The Umbrella Academy blows most comic book shows out of the water. Using the framework of superhero origin stories, the show explores the kind of themes you usually see in indie dramas. The main characters are a squad of super-powered siblings who were adopted at birth by an eccentric billionaire. Instead of using childhood trauma as the motivation to become a hero, The Umbrella Academy explores how parental issues actually get in the way of these characters fulfilling their heroic destiny. —Gavia Baker-Whitelaw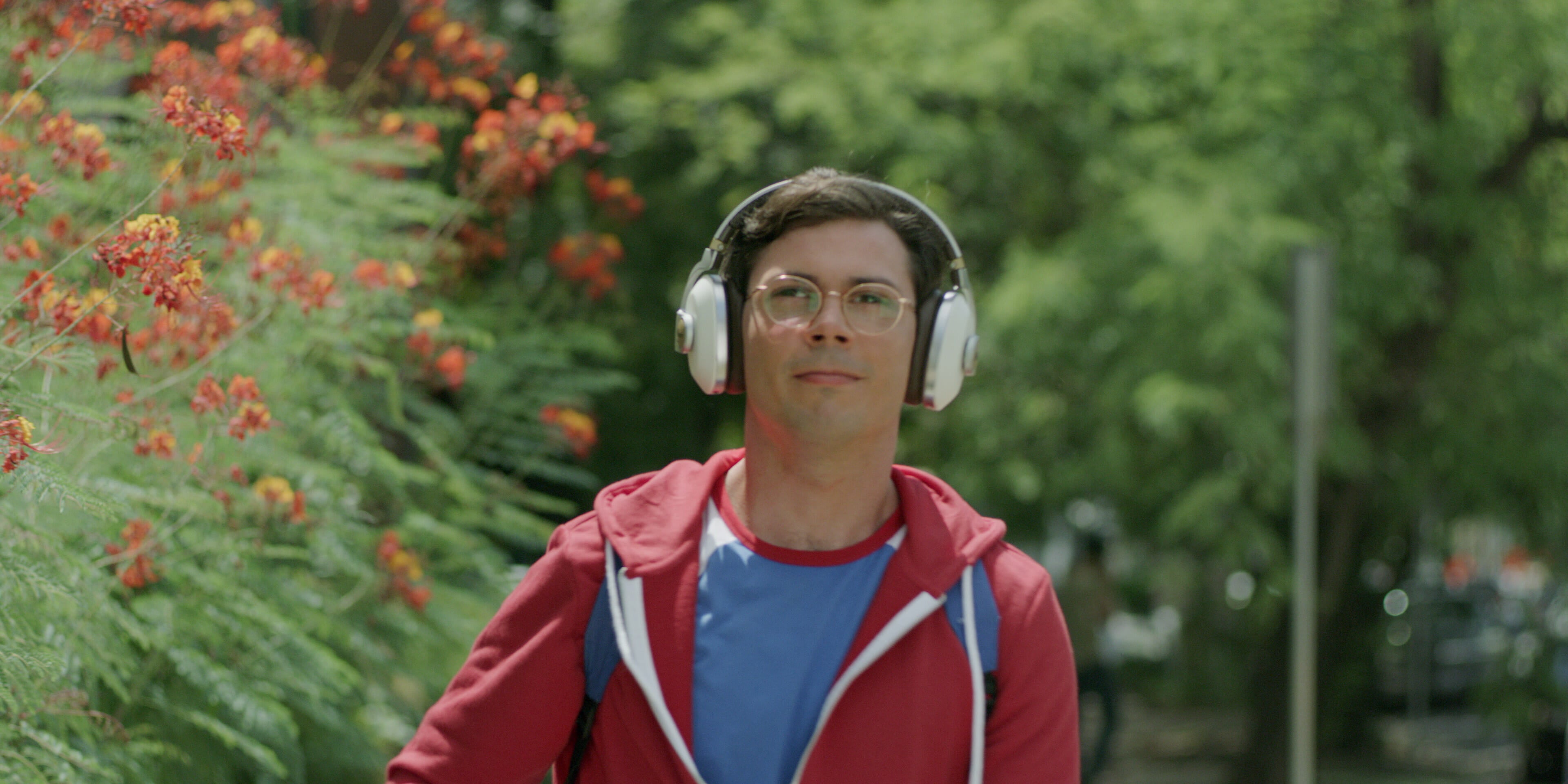 Special stars Ryan (creator Ryan O'Connell), a young gay man with cerebral palsy who starts an internship in Los Angeles at a website aimed toward "woke" millennials. Ryan's boss, Olivia (Marla Mindelle), pushes the writers for the site to bare their souls for crappy pay (or, in Ryan's case, no pay, since he is an intern). Ryan writes about a recent accident where he was hit by a car—and decides to hide his CP from his co-workers and boss rather than admit that he is disabled. Special—with O'Connell's obvious talent as a writer and star—makes a compelling case for why disabled writers, creators, and actors should be leading the way in expanding media representation for people with a variety of disabilities. —Anna Hamilton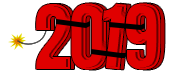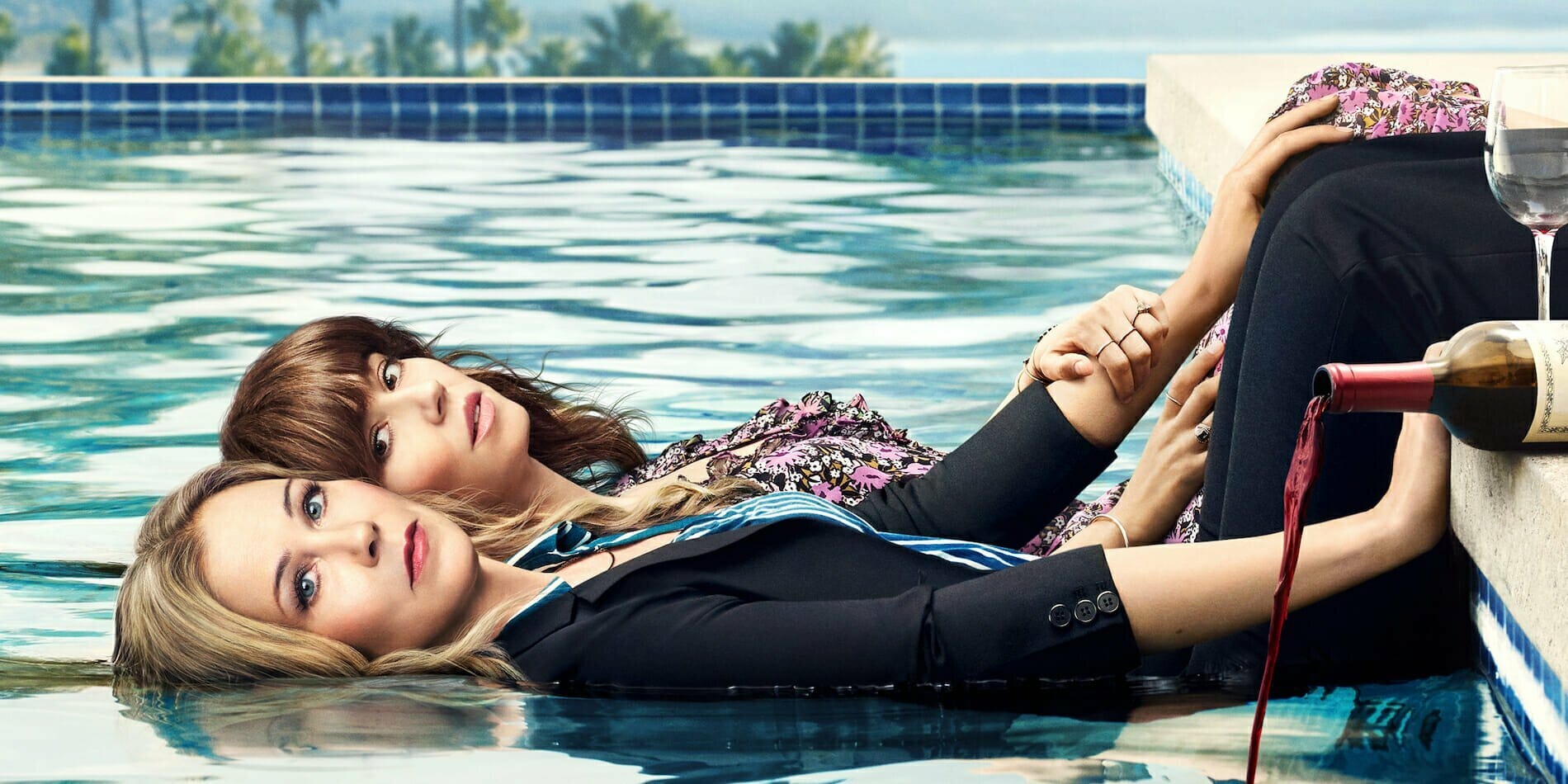 Dead to Me is a comedy, drama, and thriller all wrapped up into one TV series. It follows Jen as she attempts to come to terms with the death of her husband Ted in a hit-and-run accident by solving the murder, right as she meets warm and positive Judy at a grief support group. The two form a fast friendship and team up to find the owner of the car responsible for Ted's death, despite their different personalities. The most fun part about watching Dead to Me is the twists and turns sewed into the plot, making it an easy series to binge watch in a weekend. —T.C.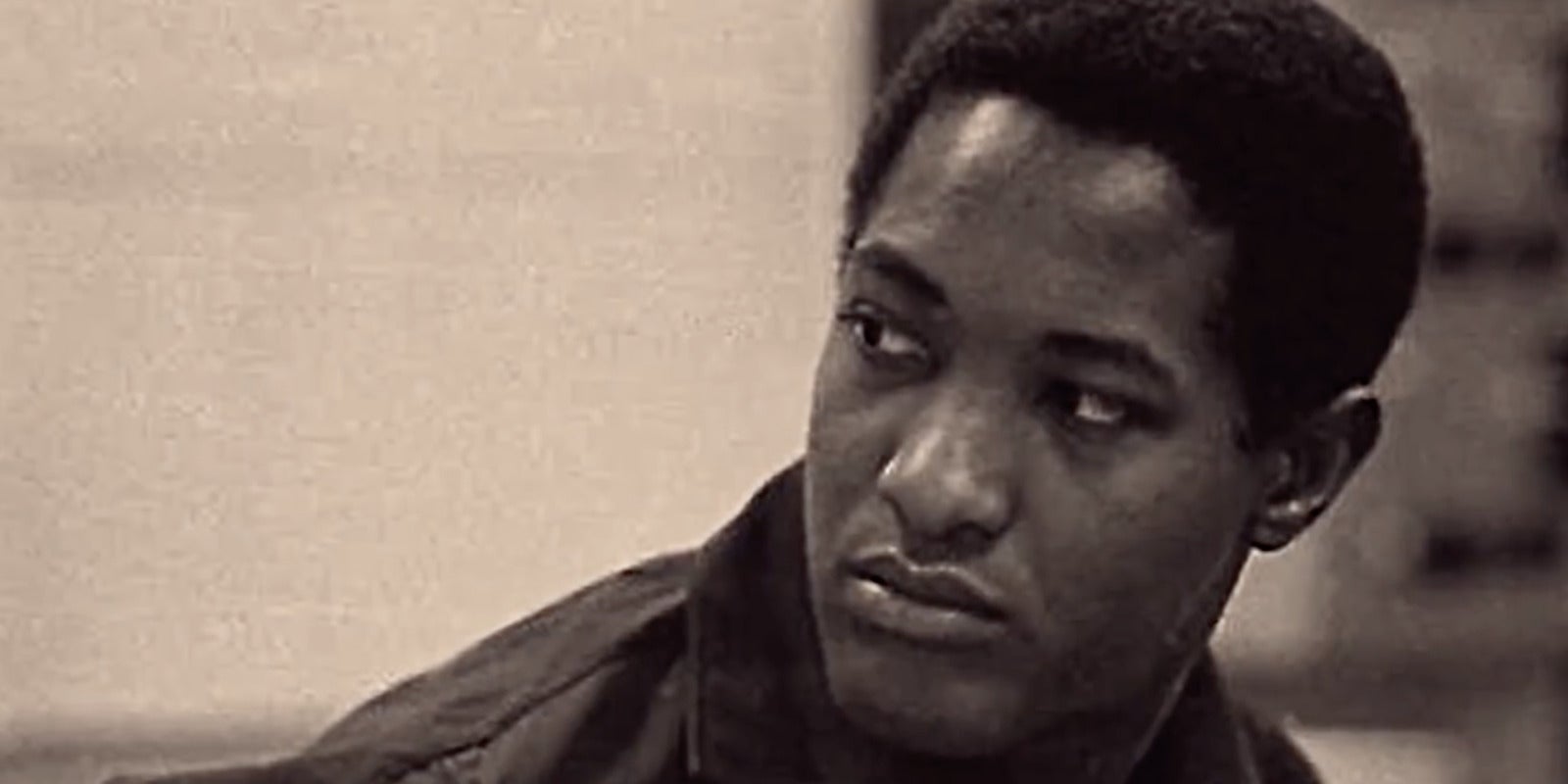 In ReMastered: The Two Killings of Sam Cooke, director Kelly Duane de la Vega skillfully reveals the oft-overlooked social consciousness and business acumen of the famed "King of Soul." Simultaneously, she details the music industry's corrupt nature, including Cooke's ignominious death at a seedy motel. ReMastered: The Two Killings of Sam Cooke represents a resurrection of the trendsetting singer's legacy, previously left to wither in morbid curiosity. Duane de la Vega not only provides space for Cooke's legacy to reemerge, but does so with an eye toward restorative justice, returning dignity to his name. —Kahron Spearman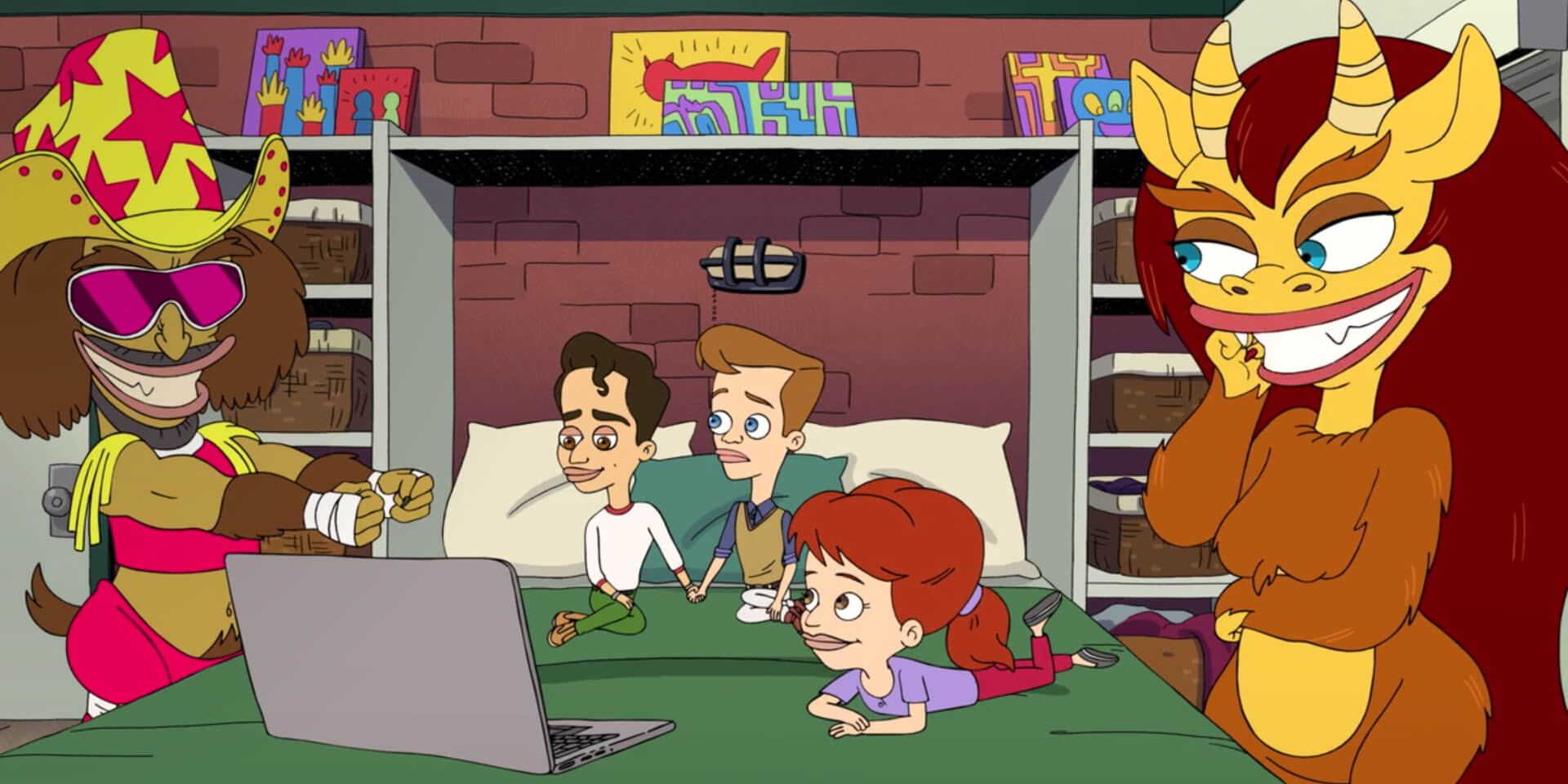 Offbeat and biting, the third season of Nick Kroll and Andrew Goldberg's profane animated series continues to tackle thorny and topical subjects, including puberty, sexual orientation, rape culture, and fake news. New characters accompany old favorites, parading alongside all the furry penises, deceased pop culture icons, and personified genitals you could hope for. While far from the first coming-of-age story of its kind, Big Mouth approaches a well-worn format with a fresh, youthful energy. —Nahila Bonfiglio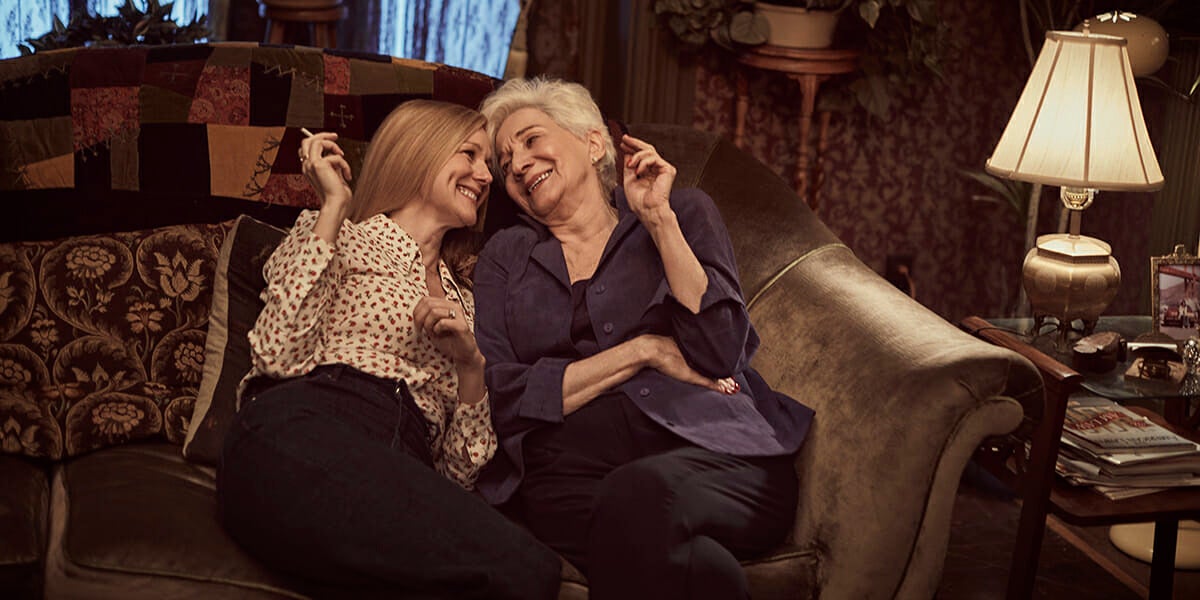 In the Tales of the City reboot, Mary Ann (Laura Linney) returns to present-day San Francisco to celebrate the 90th birthday of Anna, the transgender landlady who's home at 28 Barbary Lane has been a safe haven for the LGBTQIA community for decades. The new series more accurately reflects the community at large, which is multi-generational, racially diverse, and boasts a spectrum of lived experiences. Showrunner Lauren Morelli expertly assembled an all-LGBTQIA writers room, and it shows in the series' thoughtful, nuanced, and relatable writing. — T.C.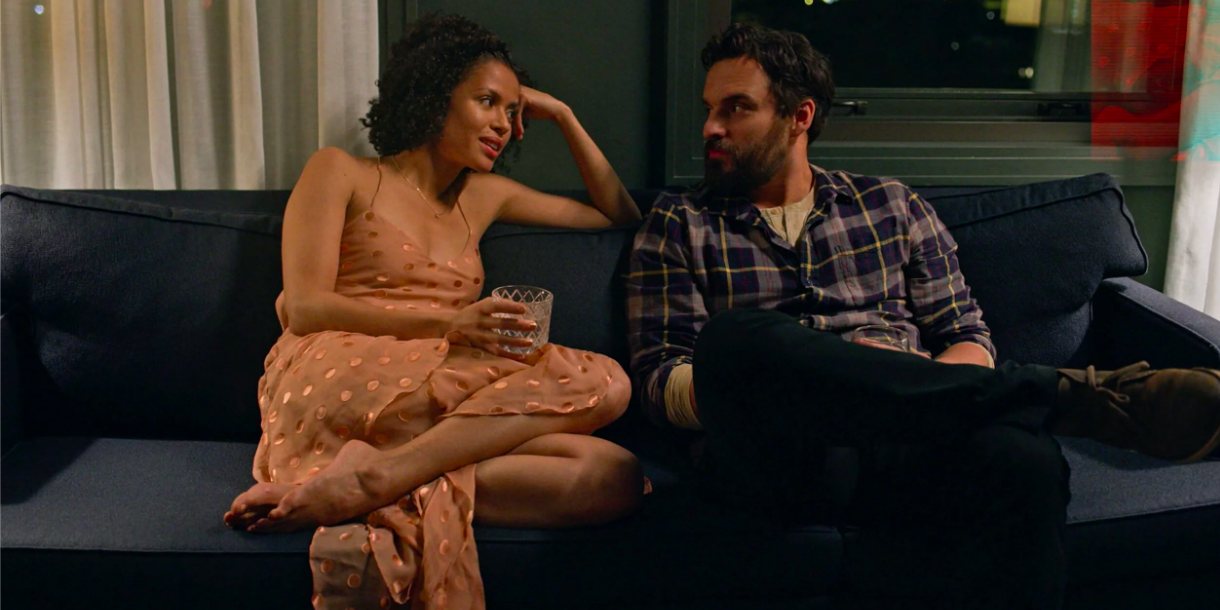 The third season of Easy, Joe Swanberg's mostly improvised anthology show about people navigating love and relationships in Chicago, is intimate in all the best ways. While his films have occasionally felt almost lazy in their looseness, the freewheeling pace of the show opens up Swanberg's instincts in the best possible way. In Easy, we get glimpses the characters' lives as they evolve in real time, checking in with them from one year to the next, with latter episodes even justifying the necessity of earlier, seemingly weaker ones. —Chris Osterndorf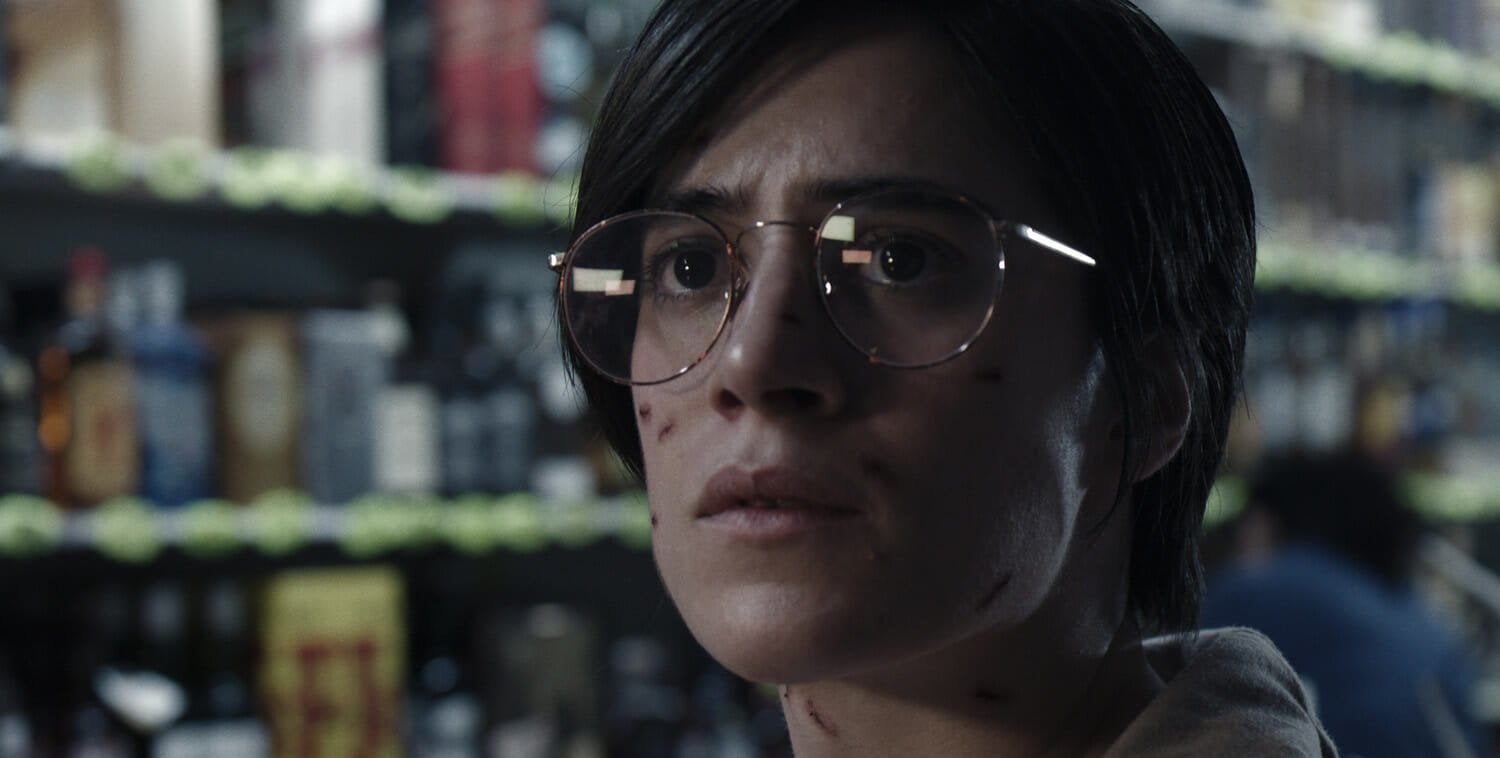 Tijuana, a new hourlong drama from Netflix and Univision, wastes no time telling you why its story is different than most American journalism dramas. Mexico, we learn before the opening credits, is the most dangerous place in the world for journalists. To reinforce the point, we begin the series with a vigil for a slain political reporter: If you want to pick a particularly lethal line of work, political journalism in Tijuana might be it. Despite some minor shortcomings, Tijuana stands nicely alongside American prestige procedurals that aim to interrogate the relationship between corruption and institutions meant to provide accountability. Given the unique point of view and the compelling subject, American audiences won't be able to say Tijuana is quite like any show they've seen before. —B.G.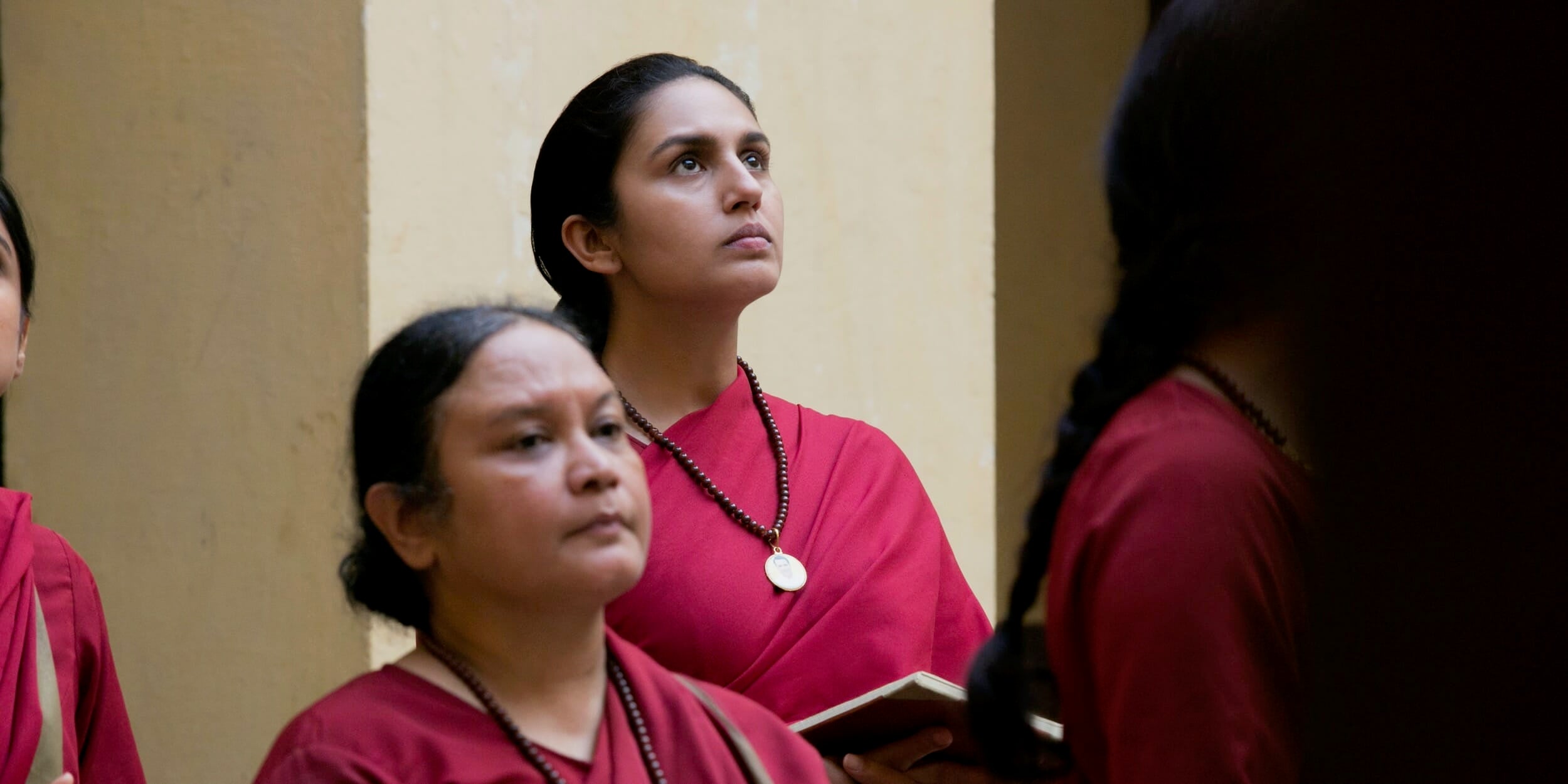 Based on Prayaag Akbar's 2017 novel of the same name, Netflix's Leila tells a familiar dystopian horror story. Huma Qureshi stars as Shalini, a privileged Hindu woman who gets sent to a Welfare Center for marrying a Muslim man in the future world of Aryavarta, which is segregated by caste, class, religion, and socioeconomic status. Now she must play by the rules of her captors to be released and reunite with her daughter, Leila. Leila will almost certainly invite comparisons to The Handmaid's Tale, although both books have vastly different dystopias. The show will make viewers not only question what will happen next, but also—as with many dystopian series—spot the similarities to their own world. —Michelle Jaworski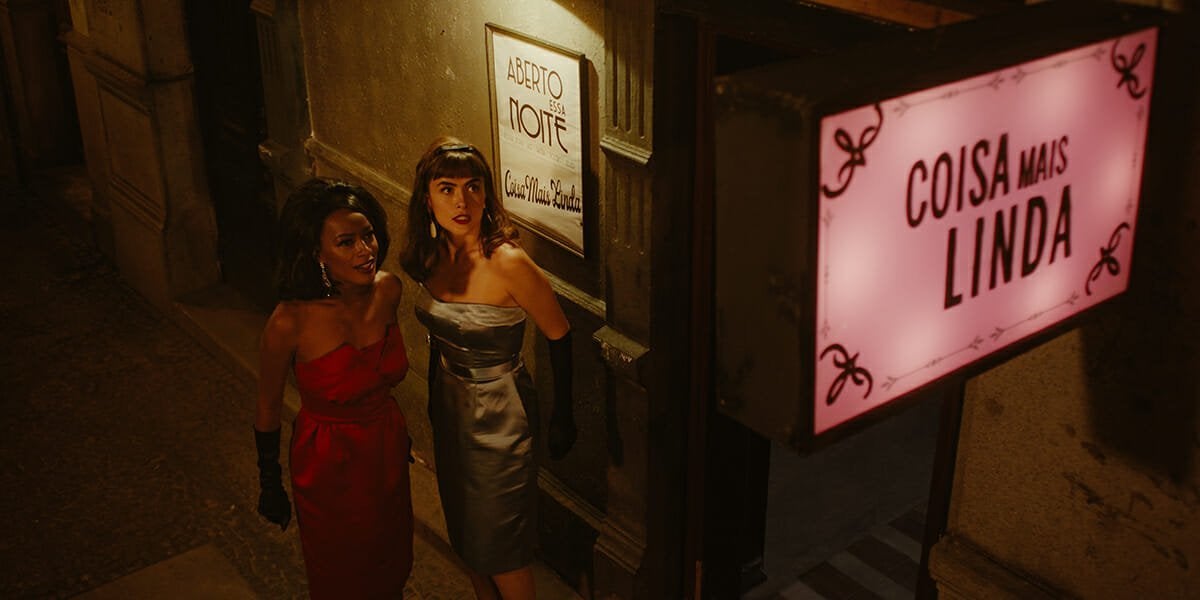 Brazilian TV series Coisa Mais Linda follows Maria Luiza as she decides to open a music club in Rio De Janeiro after her husband runs off with a mistress and all their money. The series showcases Rio in the '50s, Bossa Nova music, and the resilience of women from the time period. With its smart storytelling and multi-dimensional cast, Coisa Mais Linda honors the "beauty that comes from the sorrow of being a woman." —T.C.
READ MORE: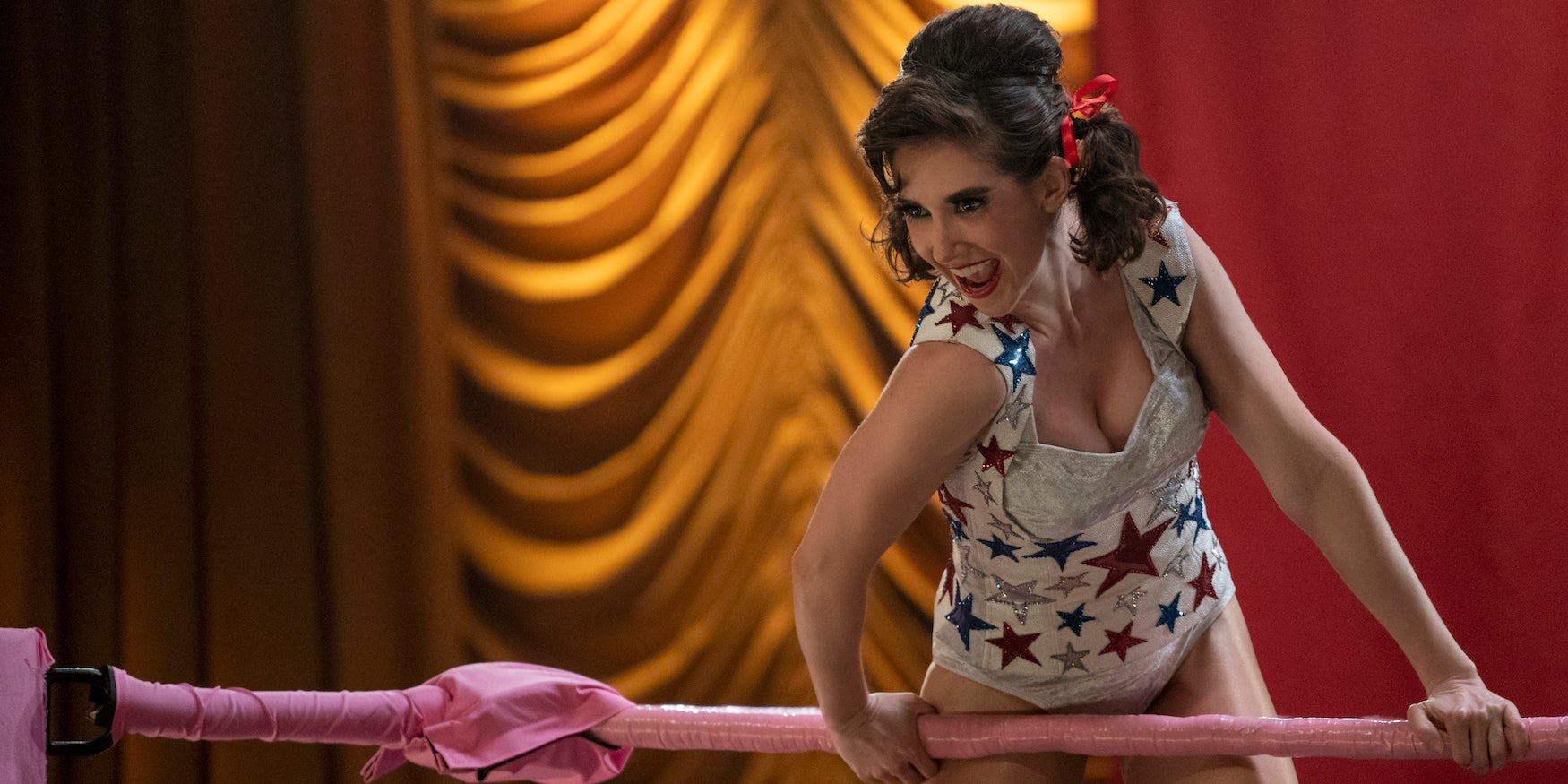 In the wake of several high-profile television seasons ranging from disappointing to downright miserable, it's a small miracle that GLOW season 3 is just as good as when the show started. The end of season 2 heralded a major change in setting and genre, with the network killing the TV series and the cast heading to Vegas to launch a stage show. This transition keeps GLOW season 3 fresh, focusing on the differences between filming a TV show and performing the same script onstage every night. But even without that hook, the Gorgeous Ladies of Wrestling still juxtapose their signature brand of comedy with serious and impactful storylines. —Siobhan Ball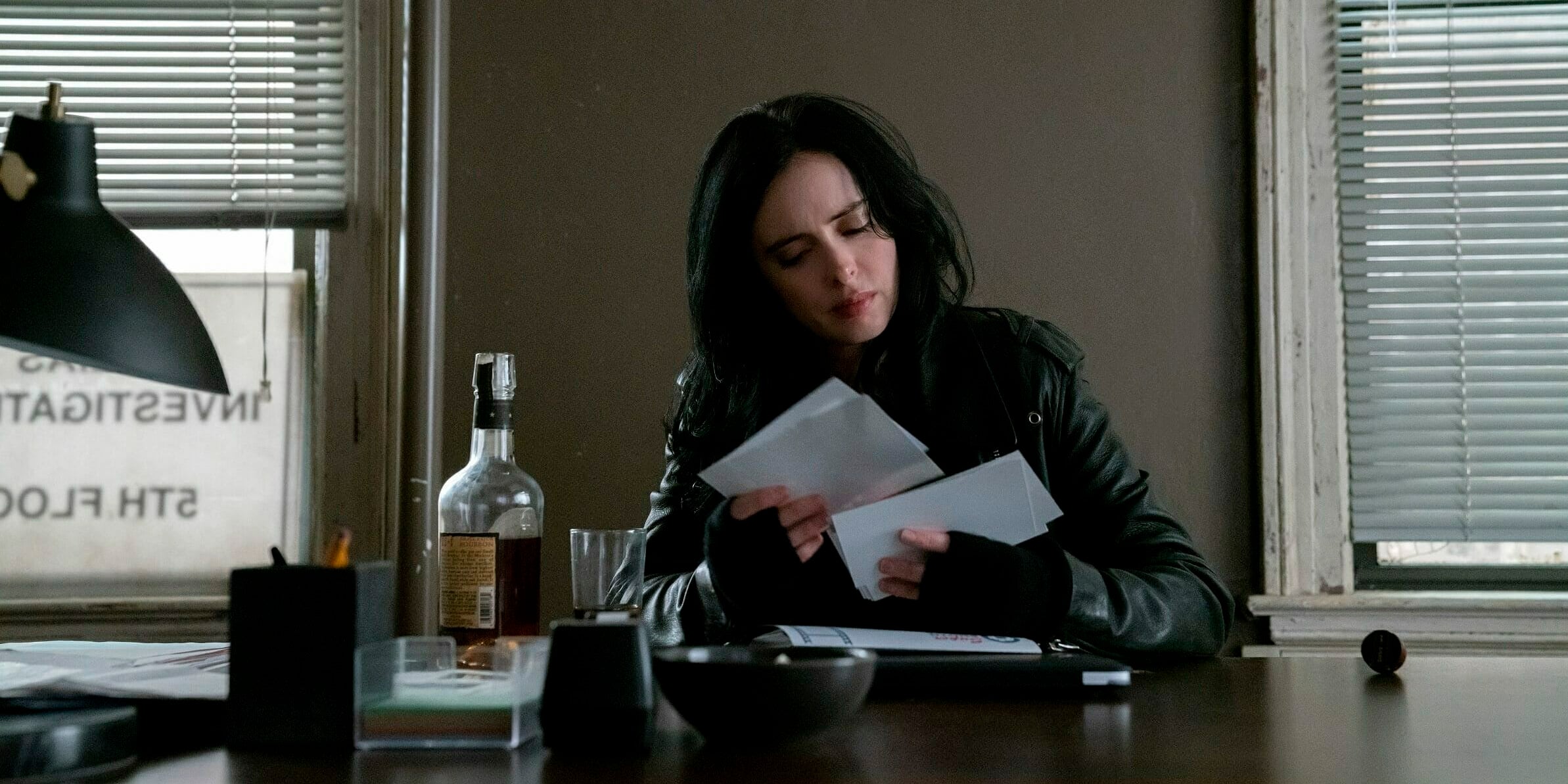 Jessica Jones season 3 wraps up one of the most mature superhero shows on TV, starring Krysten Ritter as a private investigator with super strength and a notoriously bad attitude. The previously self-destructive loner teams up with her newly superpowered adoptive sister Trish Walker (Rachael Taylor) to catch an elusive serial killer. If you love Jessica Jones for its social commentary, this storyline may be a letdown. But if you're just watching it as a straightforward thriller, Jessica Jones season 3 is still in fine form. —G.B.W.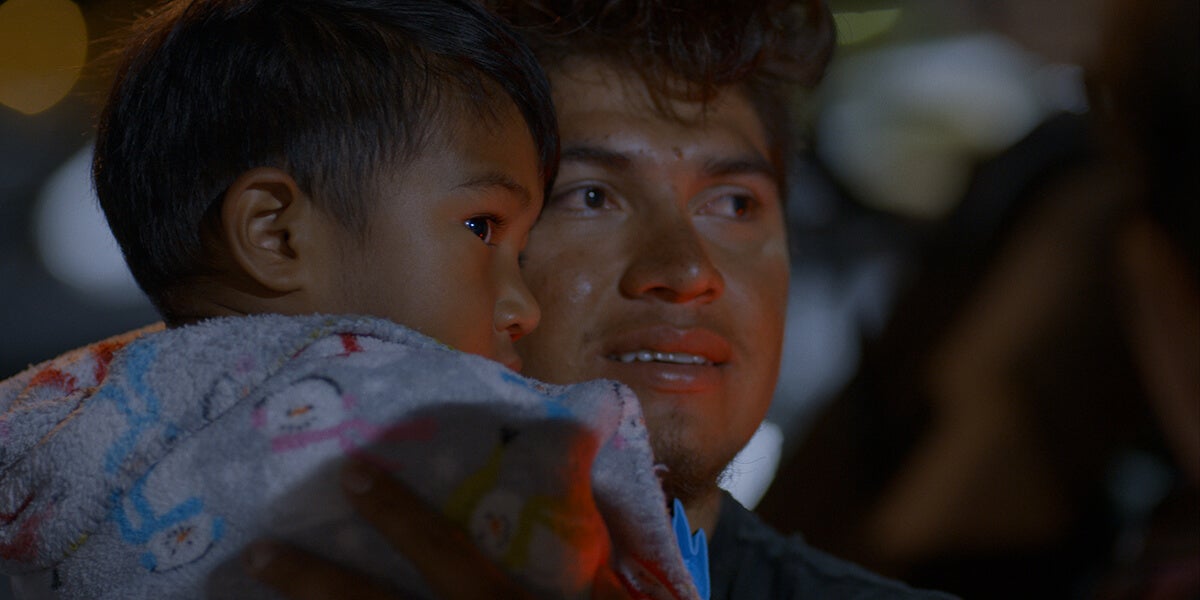 Living Undocumented follows eight undocumented families as they face potential deportation in the United States. It is relentlessly sad and heavy; there's rarely a moment of hope or happiness. Production-wise, the docuseries is almost flawless. Its footage feels raw yet professional, capturing some of the most vulnerable moments for its subjects. Ultimately, it doesn't let you forget for even a second about the human toll of the immigration crisis in the U.S. —T.C.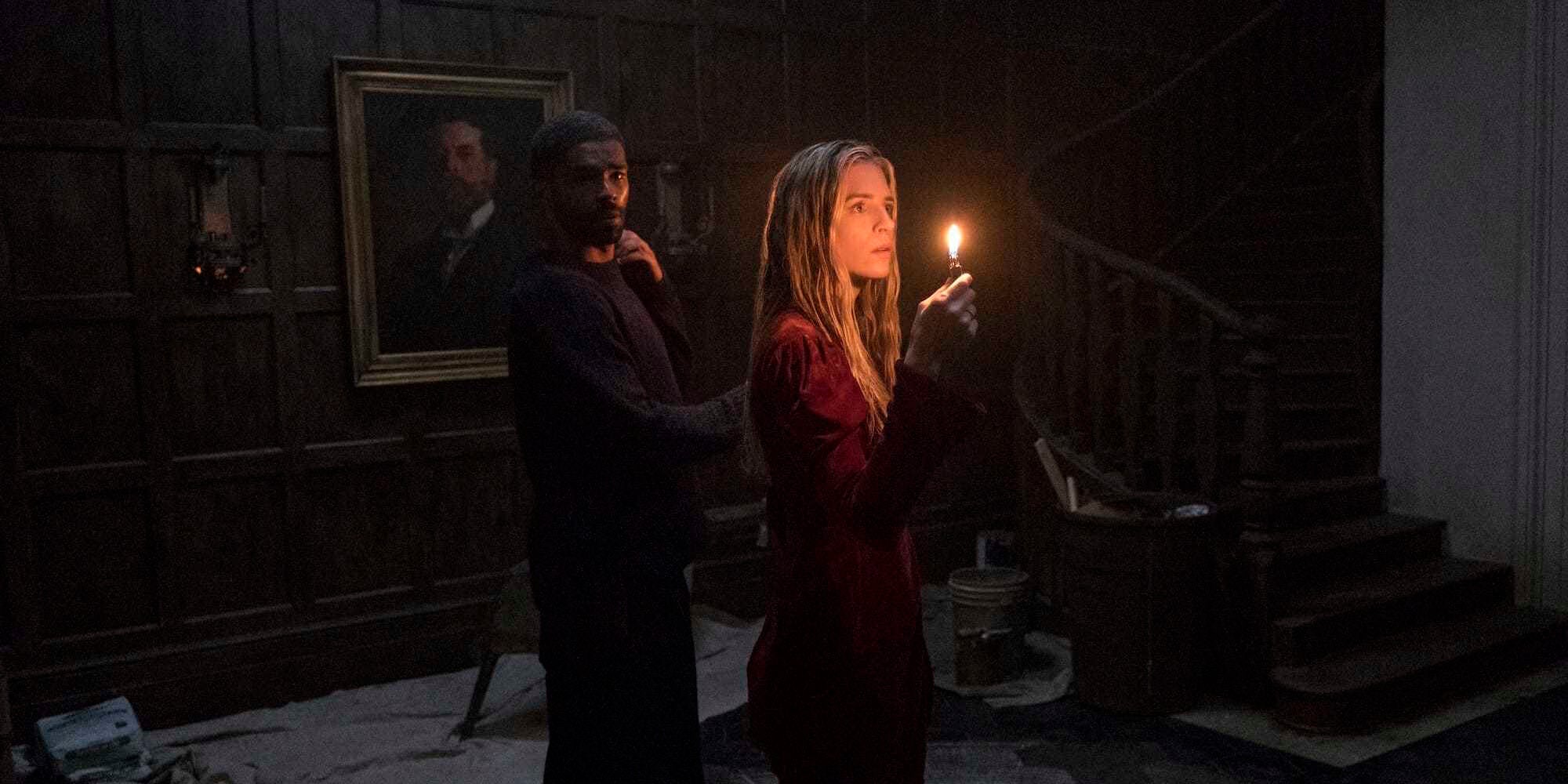 If the first season of The OA messed you up (in a good way), season 2 will break your brain. The show opens with a new character: Karim Washington (Kingsley Ben-Adir), a private investigator tasked with finding a missing teenage girl. Karim inhabits an alternate dimension from season 1. In this new dimension, Prairie goes by her Russian birth name, Nina Azarova, and was never adopted by an American couple. (Also: Joe Biden is president instead of Barack Obama.) Prairie/OA's friends from Hap's basement all appear in this new dimension in slightly different roles, including Homer (Emory Cohen), the man she fell in love with while trapped underground for seven years. The OA is proving to be a weird, original show that is forging its own path. It's unclear what we'll find out at the end of this series, but for now, the ride is thoroughly enjoyable. —Tiffany Kelly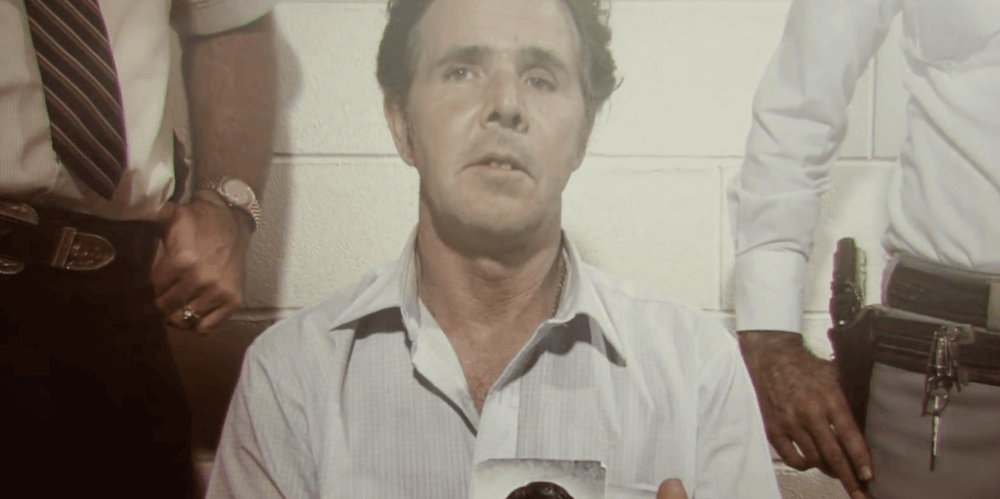 Netflix's newest true-crime docuseries, The Confession Killer, delves into the confessions of Henry Lee Lucas, possibly the most infamous con artist in history, and the seedy nature of his peculiar relationship with law enforcement, specifically with the Texas Rangers. Directed by Robert Kenner and Taki Oldham, the excellent five-episode series breaks down more than the details–it exposes divides in class, law enforcement's leaning into convenience, and how journalism can negatively influence criminal outcomes. —K.S.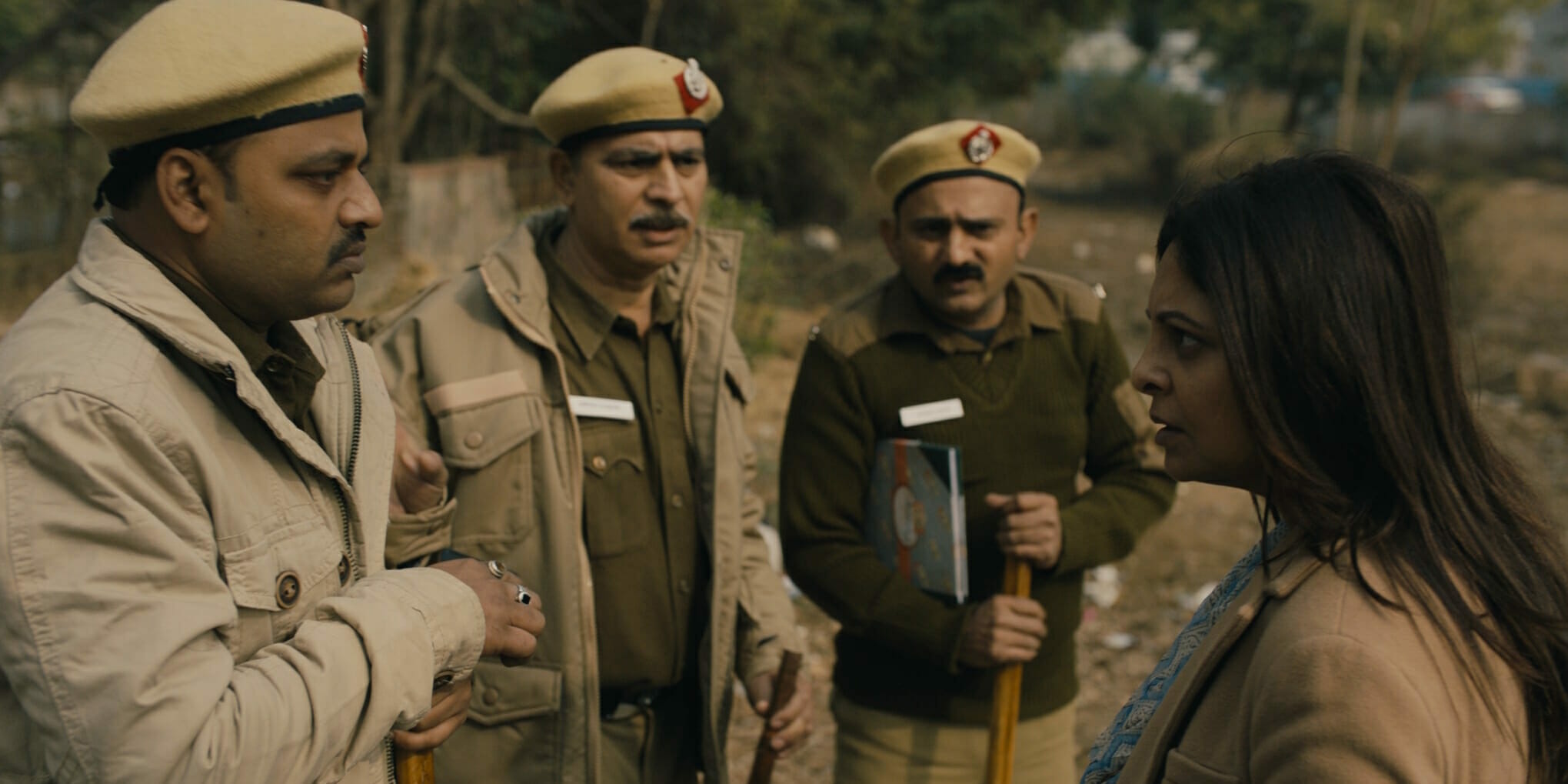 Netflix's latest foray into Indian culture—the compelling, if imperfect, Delhi Crime—is a fictionalized true-crime procedural that restores the basic essence of the police investigation of the infamous 2012 gang rape and murder of 23-year-old medical intern Jyoti Singh Pandey. Across seven emotionally charged, noir-influenced episodes, Indian-Canadian director Richie Mehta captures the gritty dynamics of Delhi and Indian politics, maintaining humanity while exploring the irrevocable horror of the brutal crime. —K.S.
The sophomore season of Spike Lee's adaptation of his debut film returns with protagonist Nola Darling (DeWanda Wise) once again navigating the worlds of art and love in Fort Greene, Brooklyn. She's moved on from her three male lovers to pursue a more serious relationship with Opal, (Ilfenesh Hadera) the single mother to whom she previously couldn't commit. Things are going great for the happy couple at first, but because this is Nola Darling, they don't stay uncomplicated for long. Perhaps the main criticism of season 2 is that Nola occasionally gets lost among Spike Lee's, well, Spike Lee-ness. Yet the very Lee-isms that threaten to undermine this show are also what make it great in the first place. —C.O.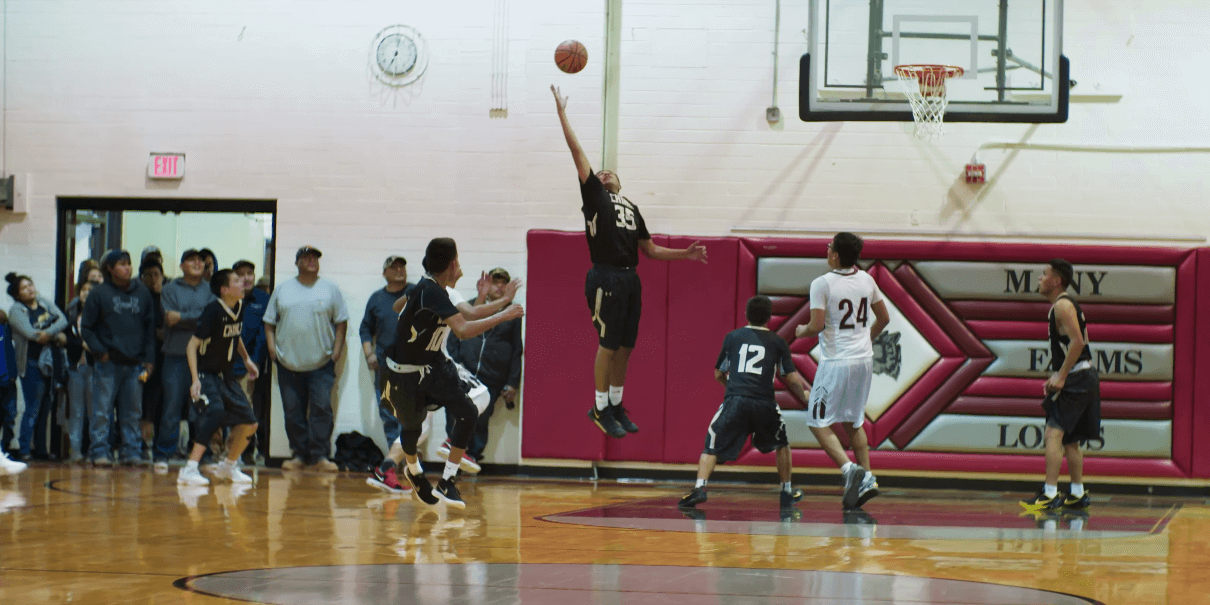 Basketball or Nothing follows the Chinle Wildcats, a high school basketball team from the Navajo reservation in rural northwest Arizona, whose residents are passionate about the sport like few regions in the United States. Yet Basketball or Nothing transcends basketball fandom and even the sport itself, connecting past tribulations with the current conditions the Navajo and other Native American and First Nations groups face. Basketball or Nothing is an engrossing watch, and the subject matter is rich and complicated enough for much more to be told. —K.S.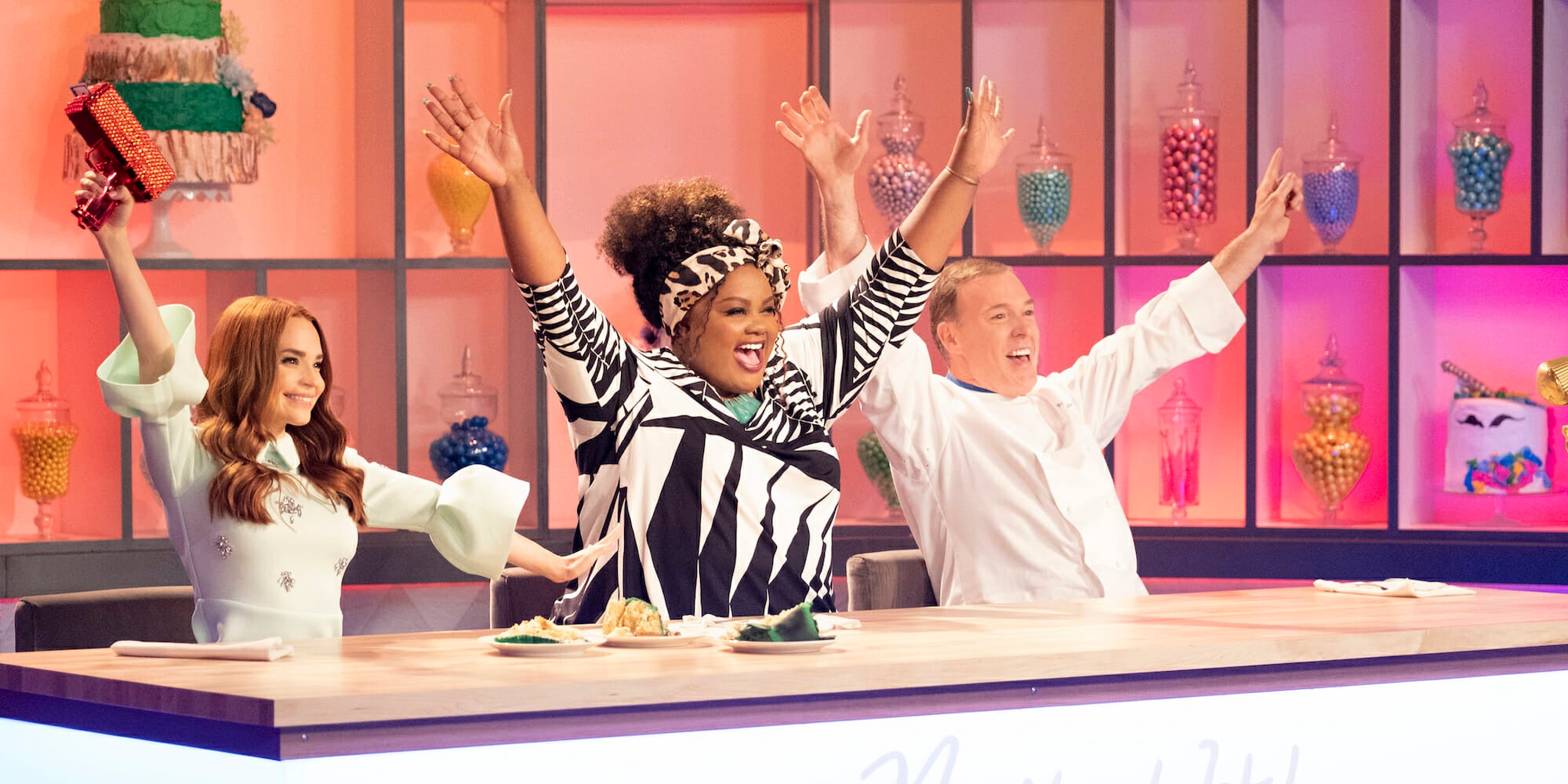 With its quippy comedy, deliberately slapdash production values, and supportive atmosphere, the third season of reality baking competition Nailed It! is guaranteed to continue to win over audiences' hearts and minds—though maybe not their eyes or stomachs. Host Nicole Byer brings the laughs, head judge Jacques Torres brings the expertise, unofficial mascot Wes brings the costumes, and several rotating guest judges bring their own flavor to each episode. Instead of treating failure as an opportunity for mockery, Nailed It! season 3 celebrates it as a natural part of the learning process. —C.M.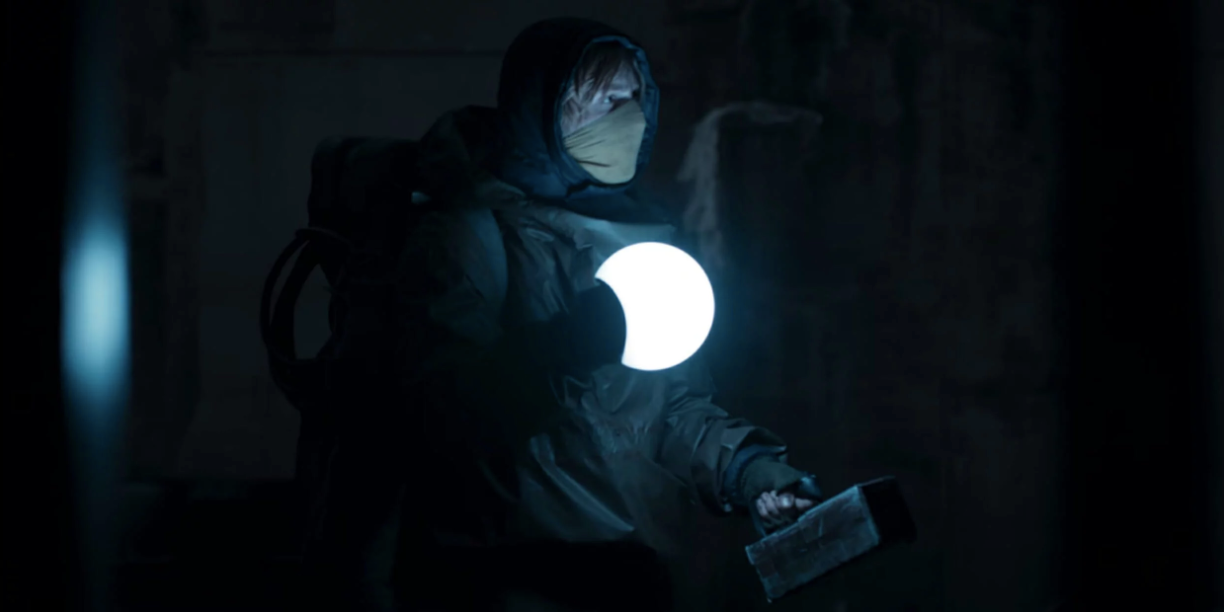 The second season of Netflix's German sci-fi drama opens up even more possibilities in interfamilial time travel. At its heart, it's a show about the generational trauma and secrecy of four families from Winden, who've been caught up in parallel realities or multiple versions of themselves. Season 2 answers some big questions about the fate of protagonist Jonas and town of Winden, but it also sets up a final season that might take place in a reality we haven't even seen yet. —A.S.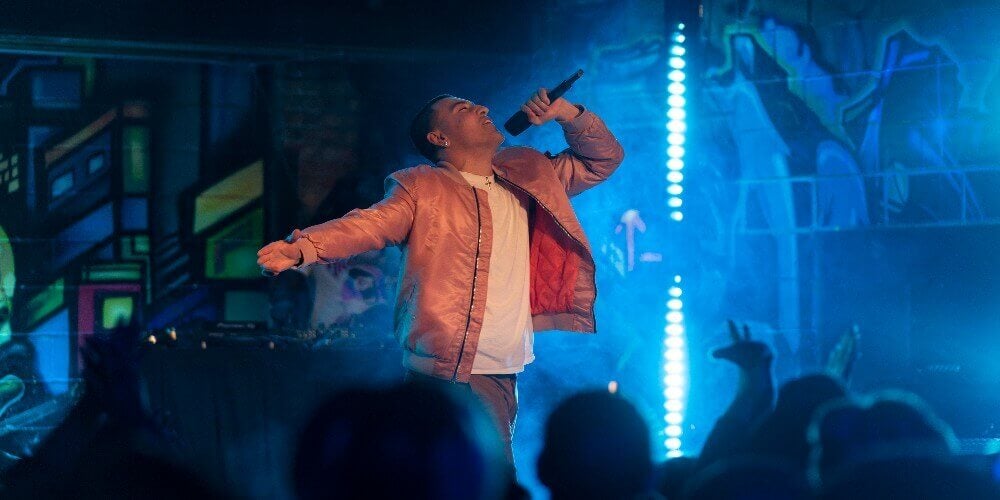 Hip-hop gets its own version of American Idol with Netflix's competition show Rhythm + Flow. You'll know from that description whether it's for you. Rhythm + Flow is a slickly produced show that gathers amateur rappers from across the country to compete for a $250,000 prize. If you're a fan of hip-hop, you'll find Rhythm + Flow to be a fun watch. If rap isn't your bag, but reality shows are, then it still has something to offer. The sense of competition that has driven rap since its inception carries over to the show and energizes it. Rhythm + Flow is standard-issue in its format and structure, but the personalities of the hosts and contestants keep it engaging. —Eddie Strait
READ MORE: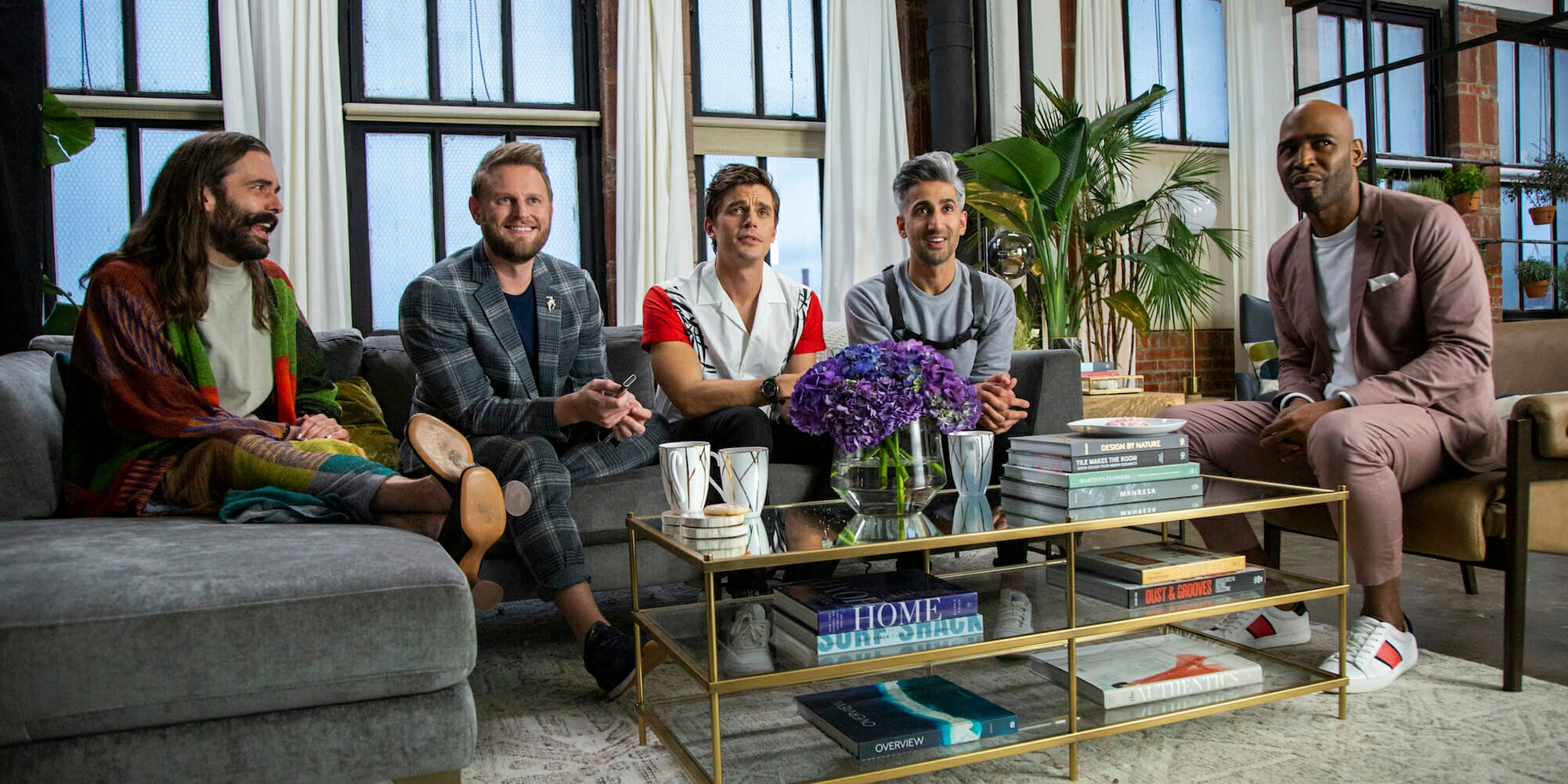 They're here, they're queer, and they're saving Kansas City from harmful gender roles and assumptions! The Fab Five is back again, leaving Trump Country for the historically LGBT-friendly Kansas City, Missouri. Other than a change in location, Queer Eye season 3 offers more of the same from the first two. Fans will find just as much frothy fun as they did before, while those who felt alienated by the religious conservatism that permeated the previous seasons may find themselves better able to enjoy this outing, even with the reality show sheen that Queer Eye can never truly shed. —C.M.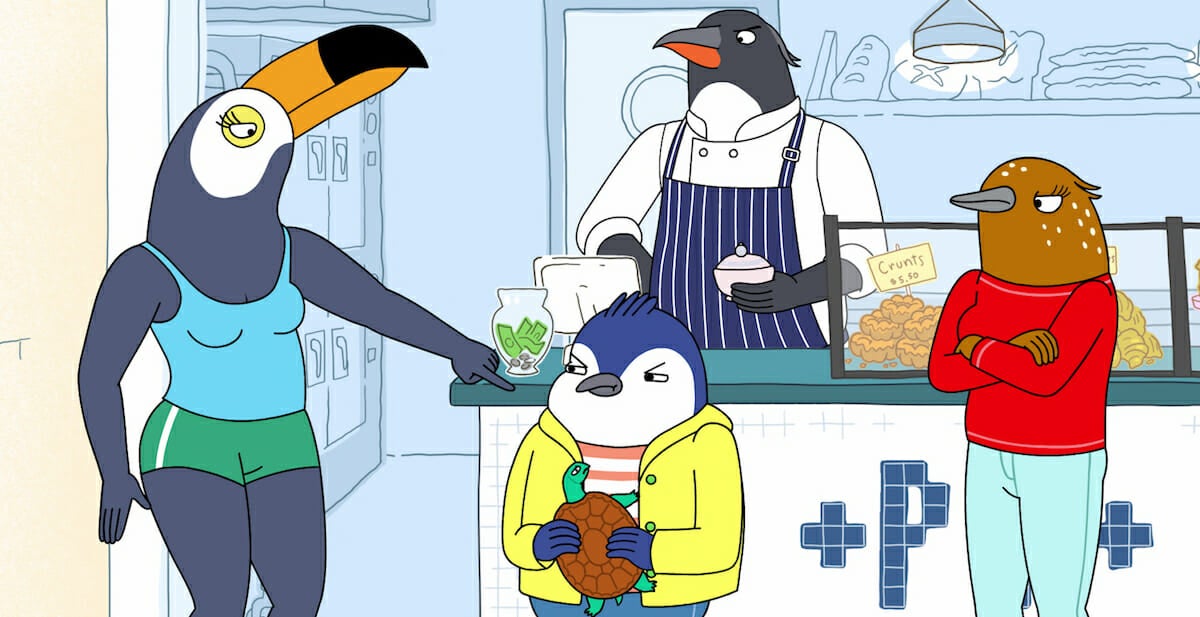 Tuca & Bertie, the debut show from BoJack Horseman production designer Lisa Hanawalt, starts with a moment of transition: Two best friends, Tuca (Tiffany Haddish) and Bertie (Ali Wong), who are residents of Bird Town, are no longer cohabiting. Bertie's boyfriend Speckle (voiced by Steven Yeun) has moved in. There's an uncertainty there, but the pulsating colors and hybrid characters of the show lift you up. This 10-episode series shares an animation aesthetic with BoJack, but that's about it. There aren't any crossover characters or storylines, and Tuca & Bertie is more focused on the lives of women in their 30s than one horse-man's depressive spiral. —A.S.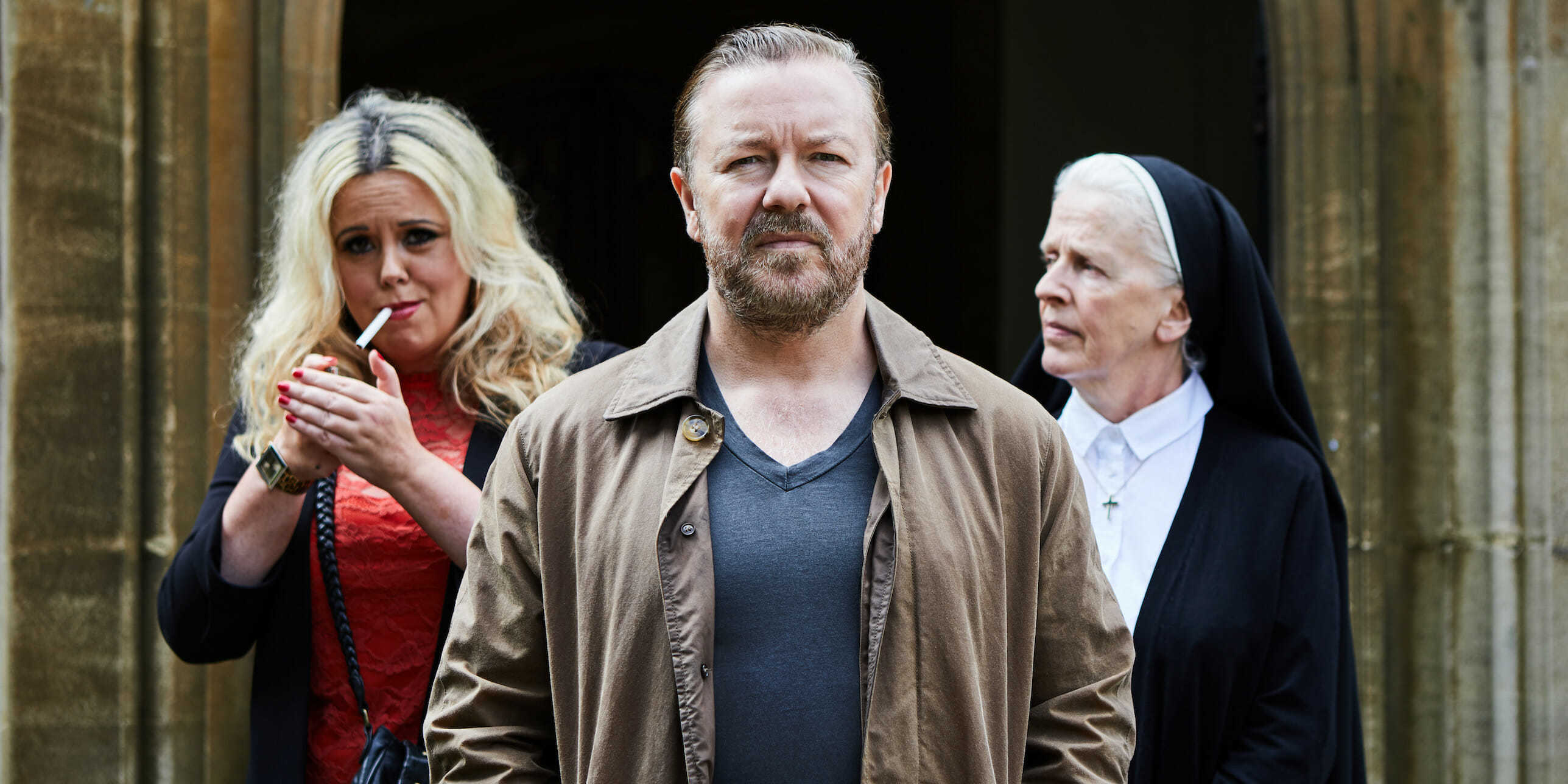 After Life stars Ricky Gervais as Tony, a bitter shut-in mourning the passing of his wife Lisa (Kerry Godliman), who recently succumbed to cancer. The series opens with Tony emerging from the throes of grief and just starting to think about getting back out into the world. After Life revels in the rude comments that come out of Tony's misery—this is a Ricky Gervais project, after all—but they're fewer and further between in this more contemplative show. As is often the case with Gervais' work, what elevates After Life is its empathy, and a true wish that the world could be a little less cruel. —B.G.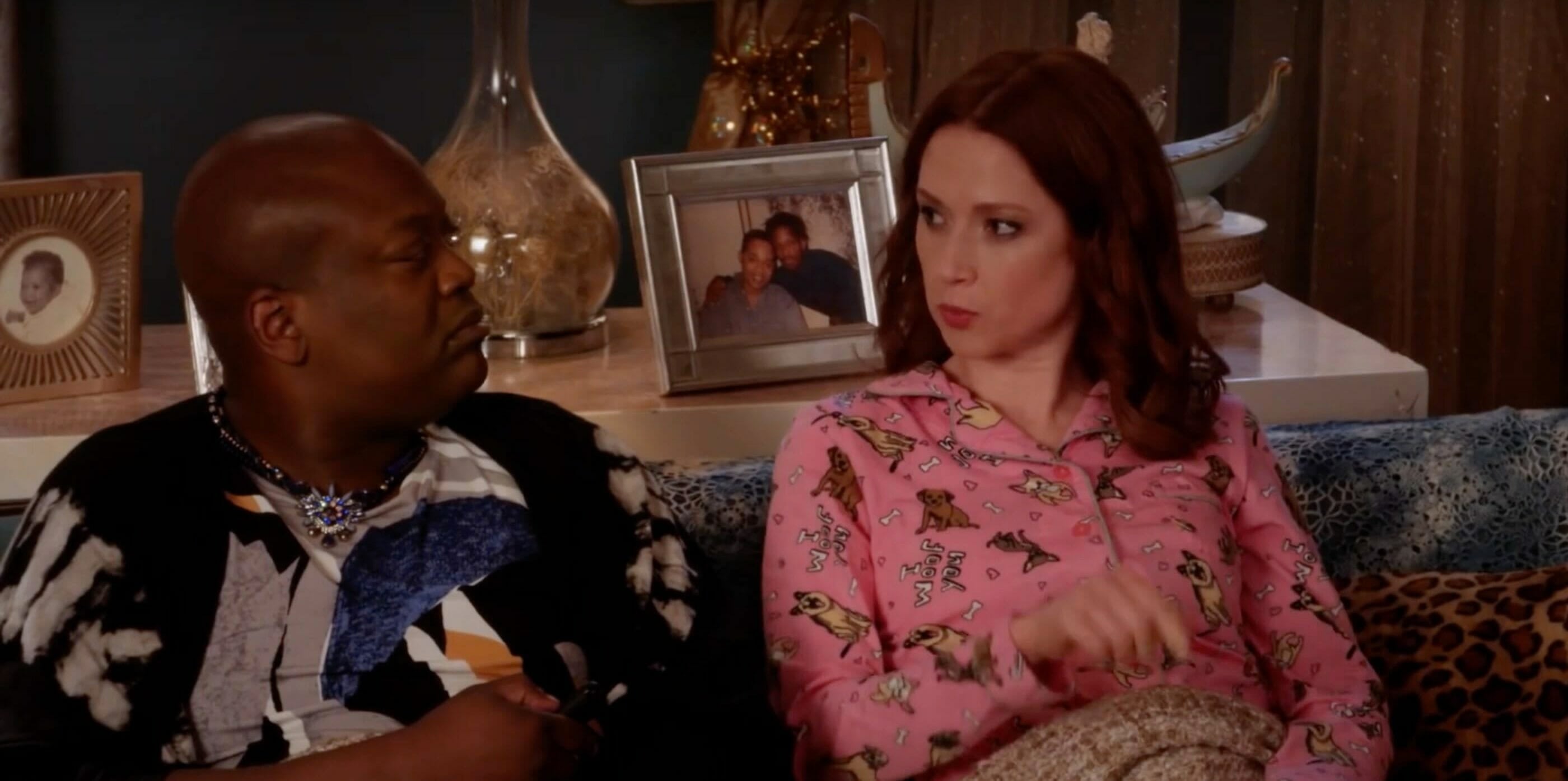 Unbreakable Kimmy Schmidt ends its run on Netflix much as it began: hilarious, poignant, and criminally under-appreciated. For those of us who stuck in there, the back half of season 4 holds plenty of rewards. (The first six episodes dropped last year, just in time for Emmy qualification.) The book Kimmy (Ellie Kemper) wrote to teach boys not to be creeps starts catching on, just as Jacqueline (Jane Krakowski) and Lillian (Carol Kane) realize that younger men are interested in them now, as younger women have raised their standards. Titus (Tituss Burgess) discovers that all you have to do to be in Cats is walk onstage and brags about his role as a doorman on an unreleased episode of Daredevil to win his ex Mikey (Mike Carlsen) back. And the show reckons with the Me Too movement in the most Kimmy Schmidt way possible—through puppets. —C.O.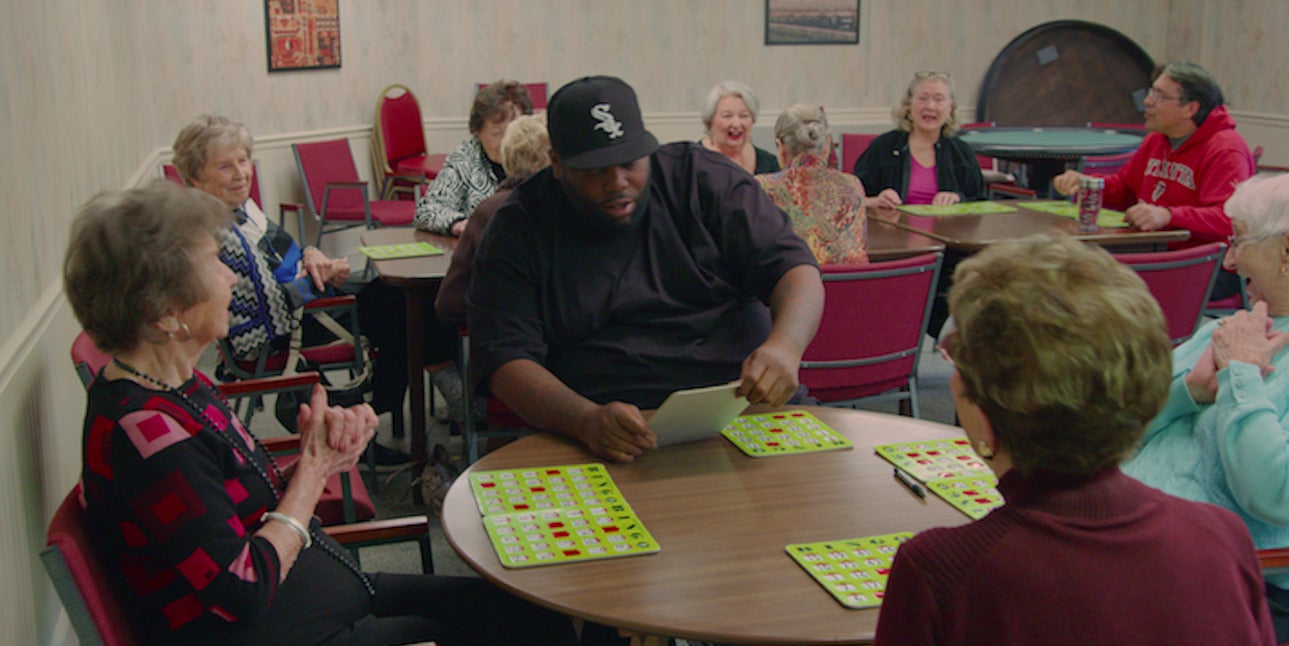 Trigger Warning with Killer Mike distills the controversial Atlanta rapper's various sociopolitical musings on hurtful ideologies, nationality, America's addiction to porn, and contextual Blackness/otherness into a cultural docuseries. More or less an imperfect, six-episode thought experiment, Trigger Warning finds the affable Run the Jewels MC serving humor, absurdity, and truth in equal portions. —K.S.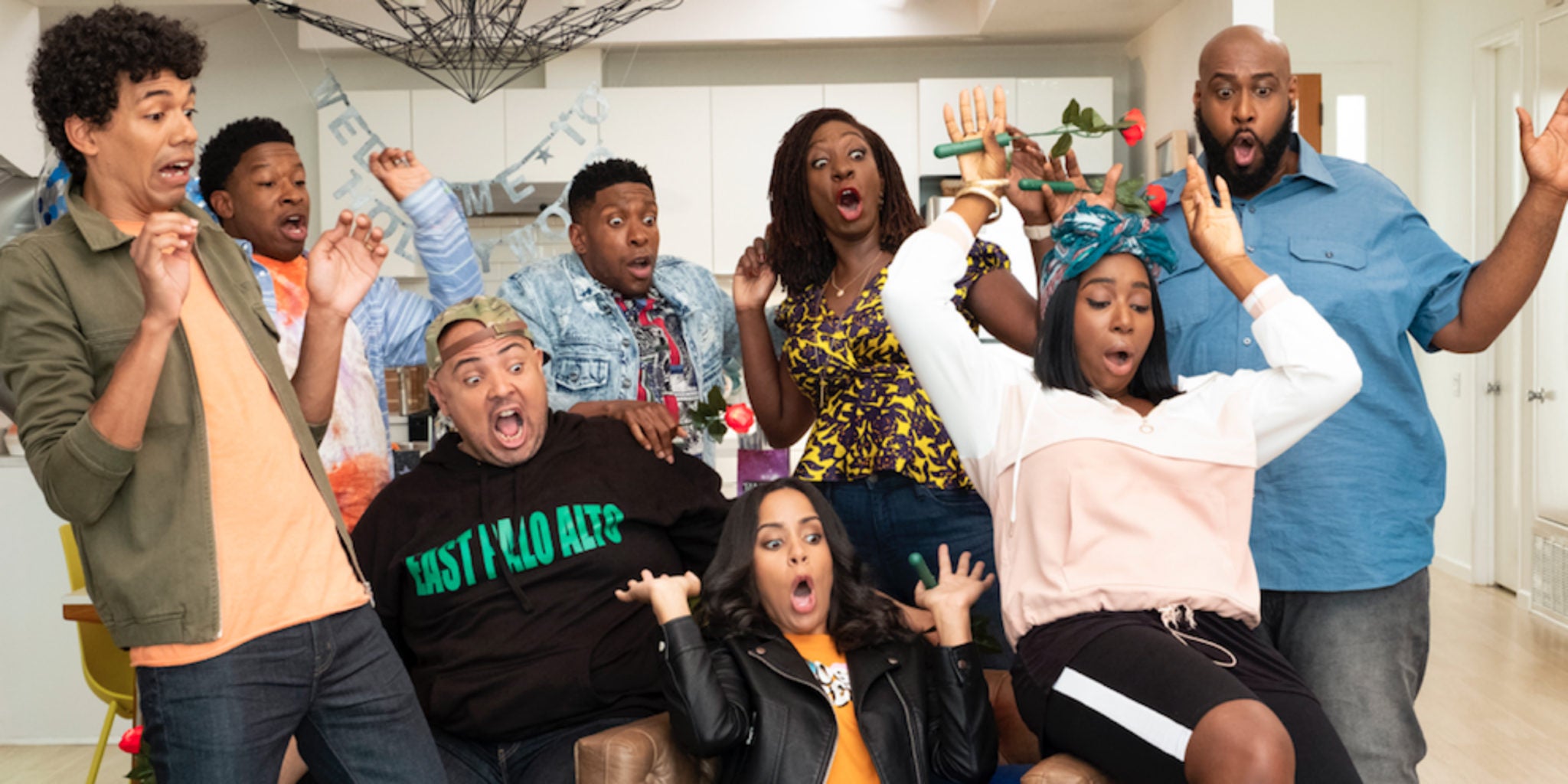 Astronomy Club: The Sketch Show, Netflix's new six-episode series, is an enjoyable, effortless binge. It's also an incisive critique of representation and experience. Originally a New York City sketch and improv troupe out of UCB, Astronomy Club tested out some material in 2018 as a Comedy Central digital series. Black-ish creator Kenya Barris, who signed a $100 million deal with Netflix to produce content last year, picked Astronomy Club as the first project, and while there's a Black-ish reference in one sketch, this isn't a spinoff. Astronomy Club has its own unique comedic timing and joke structure, as well as a self-deprecating thread, like a running joke about the "eighth member" of the group. —A.S.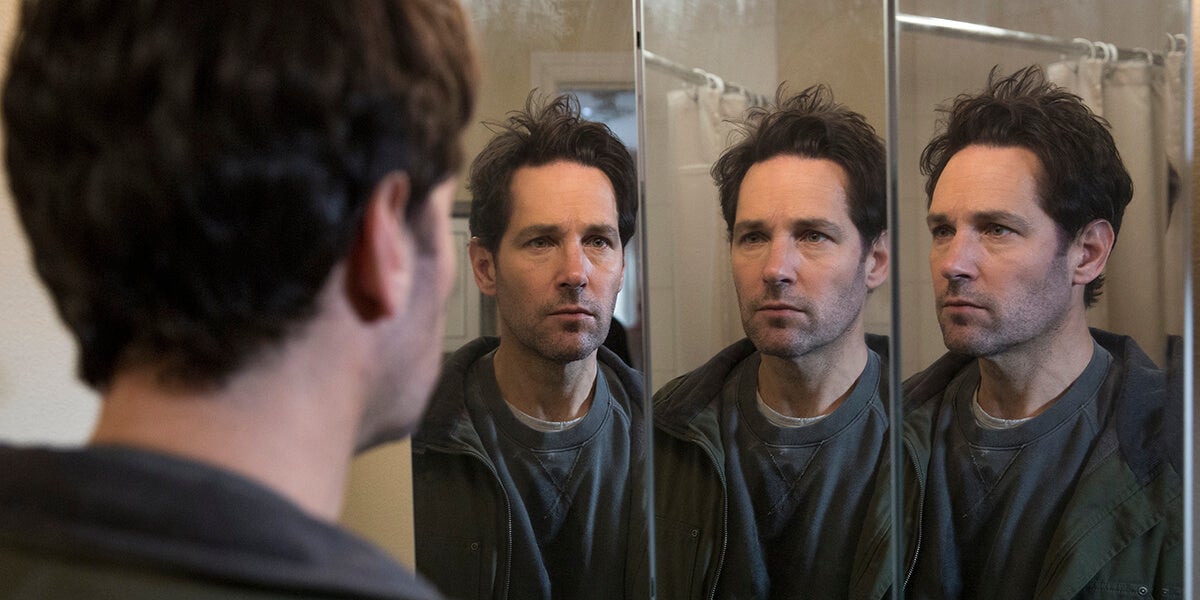 Living with Yourself stars Paul Rudd as Miles Elliott, who, in the midst of a mid-life crisis, unknowingly clones himself and meets the "better" version of himself. Each episode is told from a different perspective—either old Miles, new Miles, or his wife, Kate. Rudd carries the TV series seamlessly and showcases his versatility and multi-faceted acting skills. Living with Yourself poses existential questions, making it more than just a comedy, and watching it might make you appreciate your tired, jaded, imperfect self a little bit more. —T.C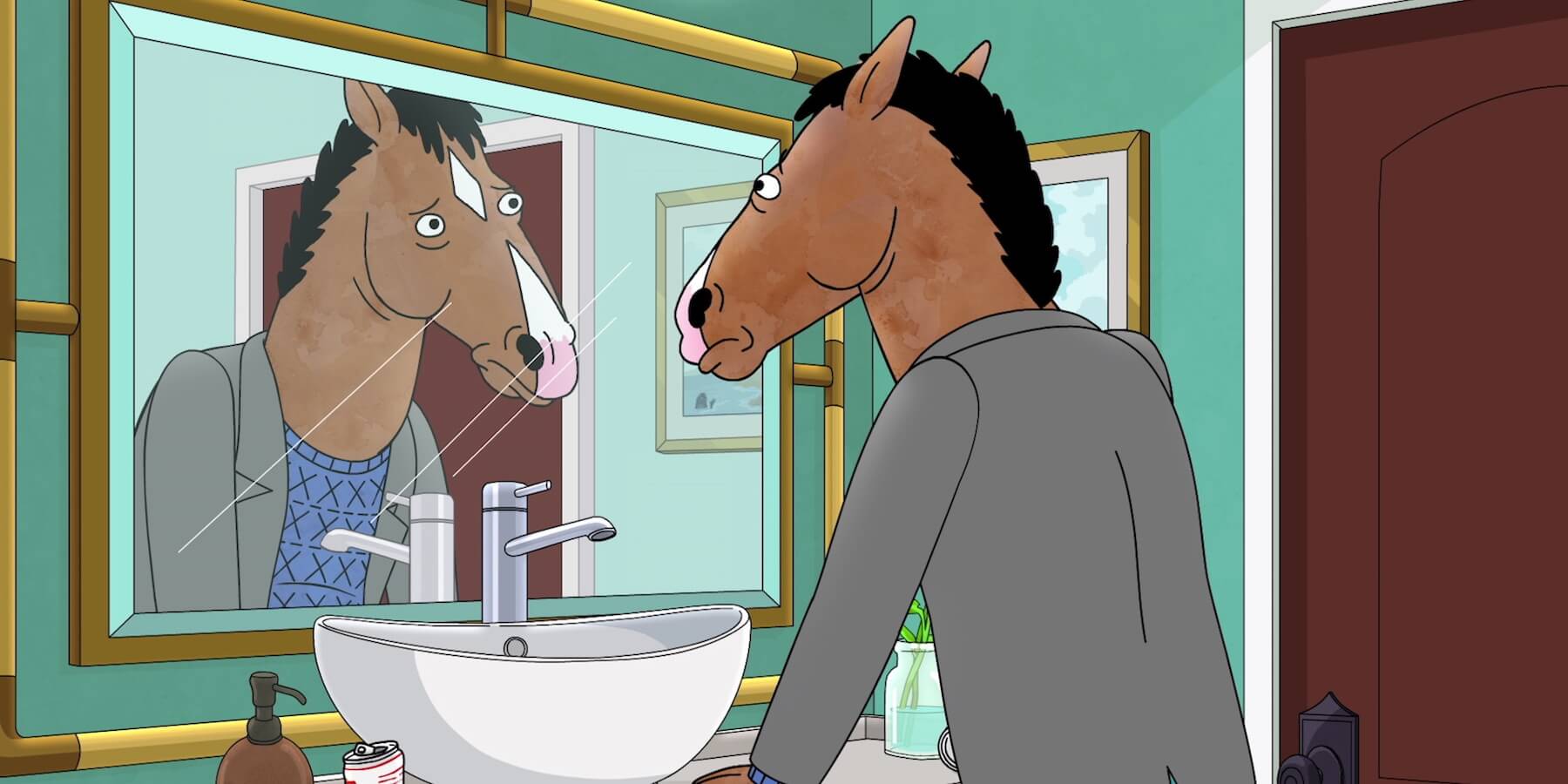 On a technical level, the first half of BoJack Horseman season 6 is another masterstroke of adult animation, stuffed with whiplash-inducing sight gags and zingers. Emotionally, it leaves you wanting more—which, in all fairness, is the point. At the center of all the chaos remains the series' titular protagonist at his most quiet and reflective, trying to make sense of his newfound sobriety and right his many wrongs. It seems like BoJack might finally choose happiness—but not before facing a reckoning that could reshape his life. —Bryan Rolli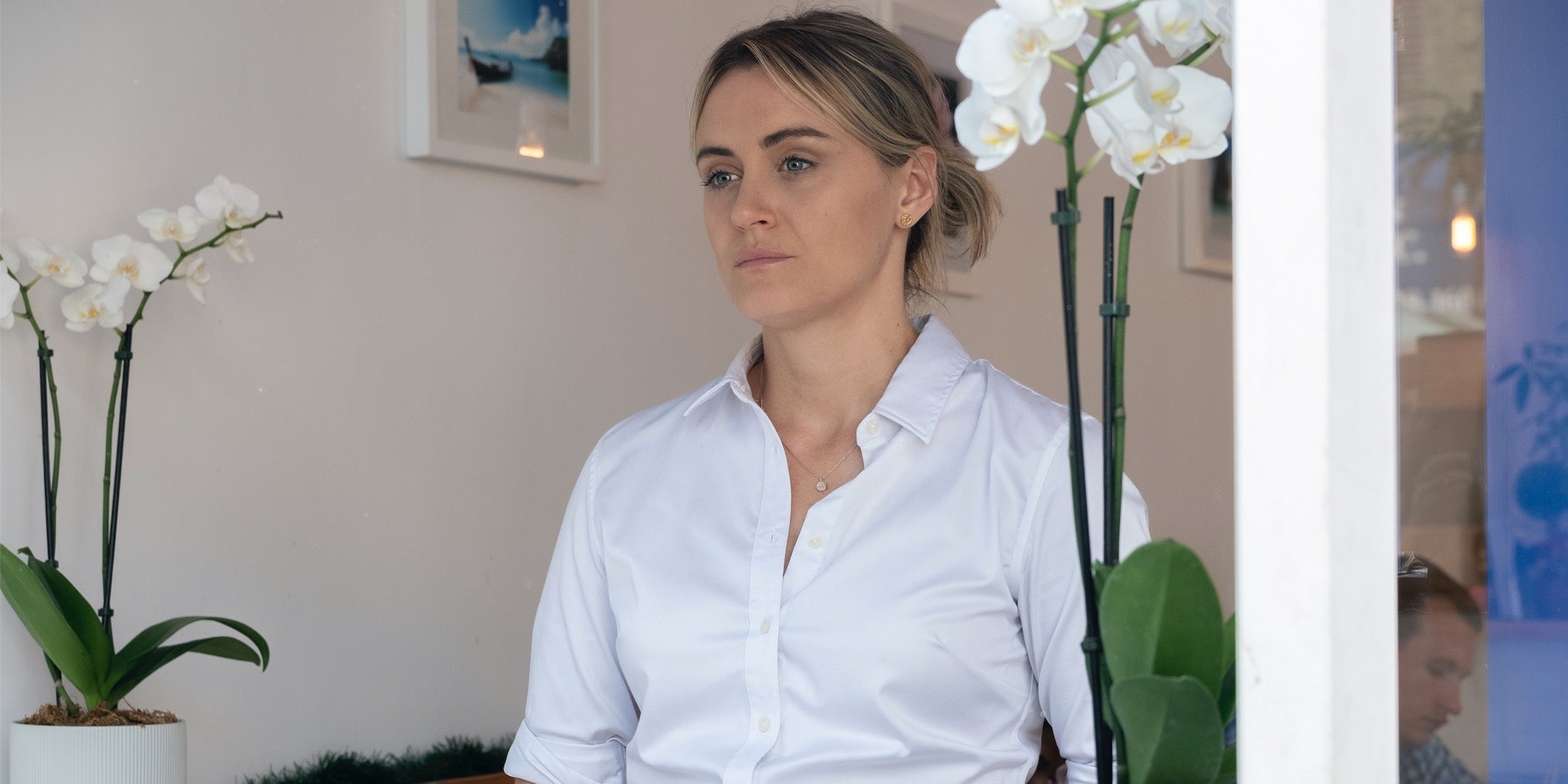 After setting up its endgame nicely in season 6, the final season of Orange Is the New Black puts all our most beloved (and reviled) characters at a crossroads. In its quest to cover as much ground as possible, season 7 also tackles the Trump administration's cruel and inhumane immigration policies, the ongoing moral depths of the prison-industrial complex, and the Me Too movement. Despite its faults, OITNB ends as it began—by making its humanity its defining characteristic. —C.O.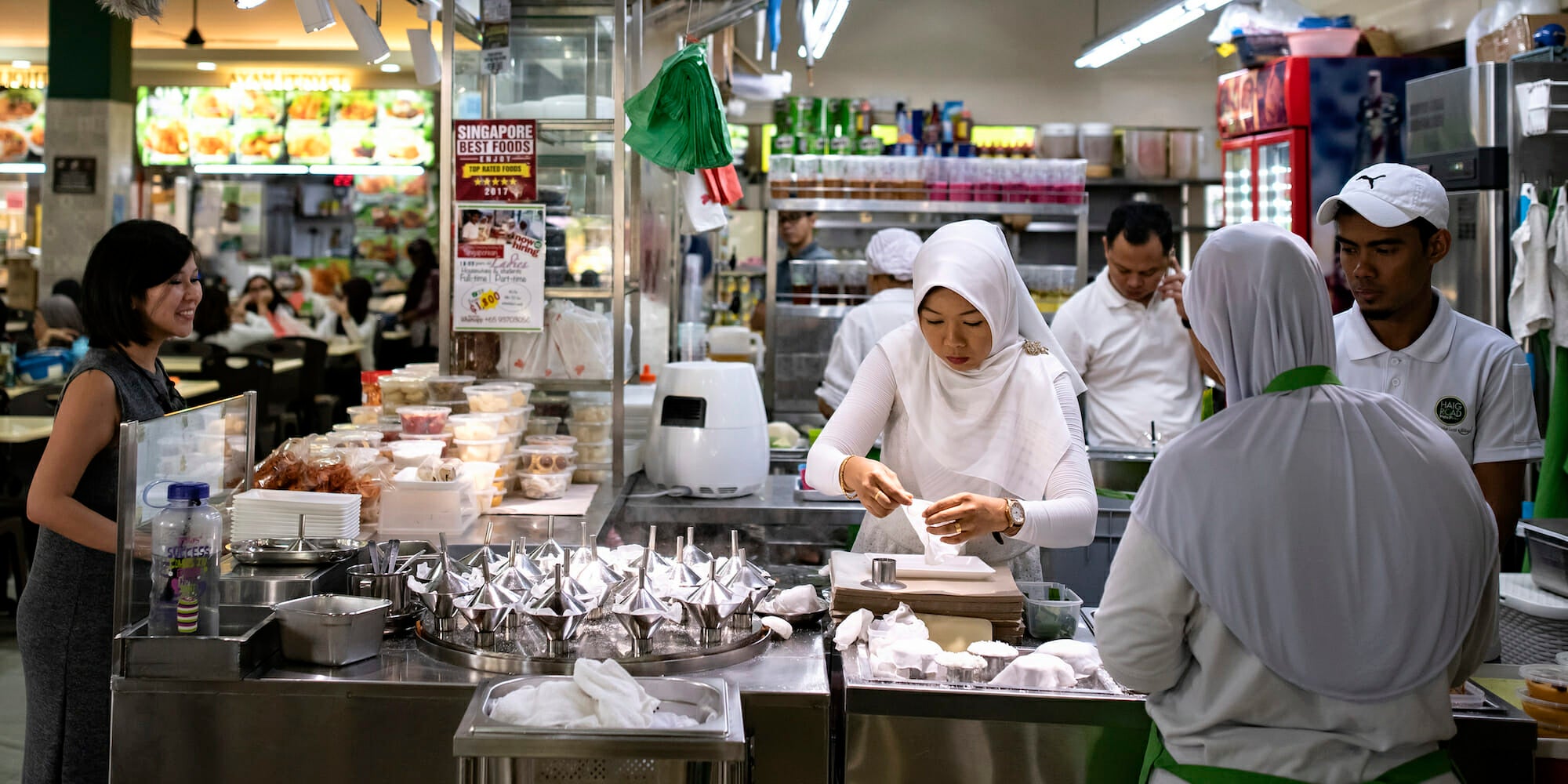 Street Food, the newest offering from Chef's Table masterminds David Gelb and Brian McGinn, has the lovely filmmaking and meticulous food porn shots that you have come to expect from them, and much of modern documentary food culture in the Instagram era. Yes, Street Food offers the exotic locales and delicious cuisine, but this series adds a sharp sociopolitical sensibility that makes for one of the most compelling food shows ever made. Season 1 snakes throughout Southeast Asia, focusing on master street food chefs, the adversity they've overcome, and the gentrification that's plagued their homes and jeopardized their profession. In Street Food, there are no easy recipes, and there are no easy answers. —B.G.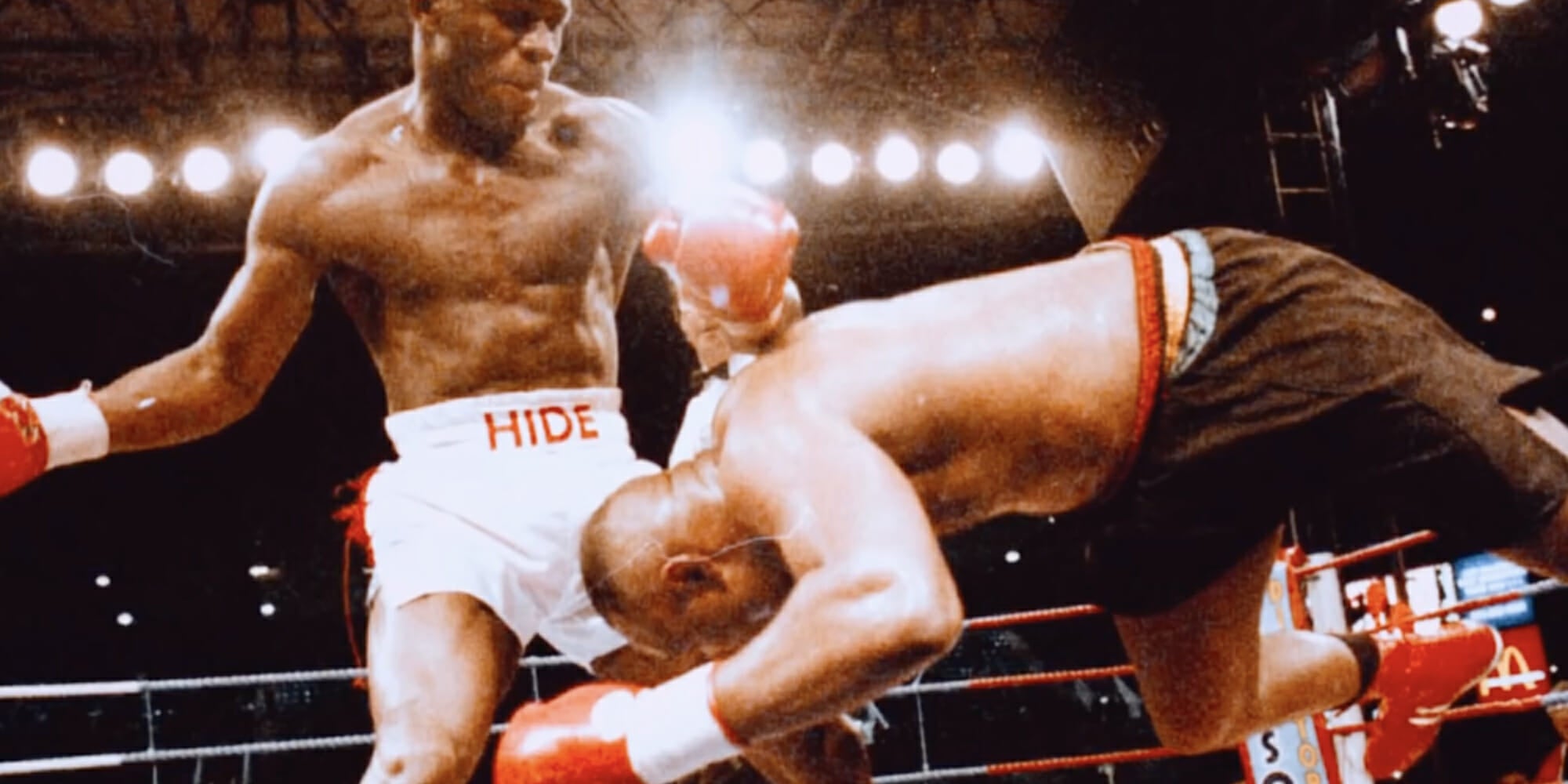 Losers puts defeat in its crosshairs, with the understanding that no one prepares for losing—they survive it. The eight-episode sports docuseries captures the agonies of defeat and considers the cumulative cost of failure in the lives of its subjects. In the end, people who fail on a grand scale usually arrive at triumph through adversity. Losers finally allows time and space for the humanity that's often lost in the middle. —K.S.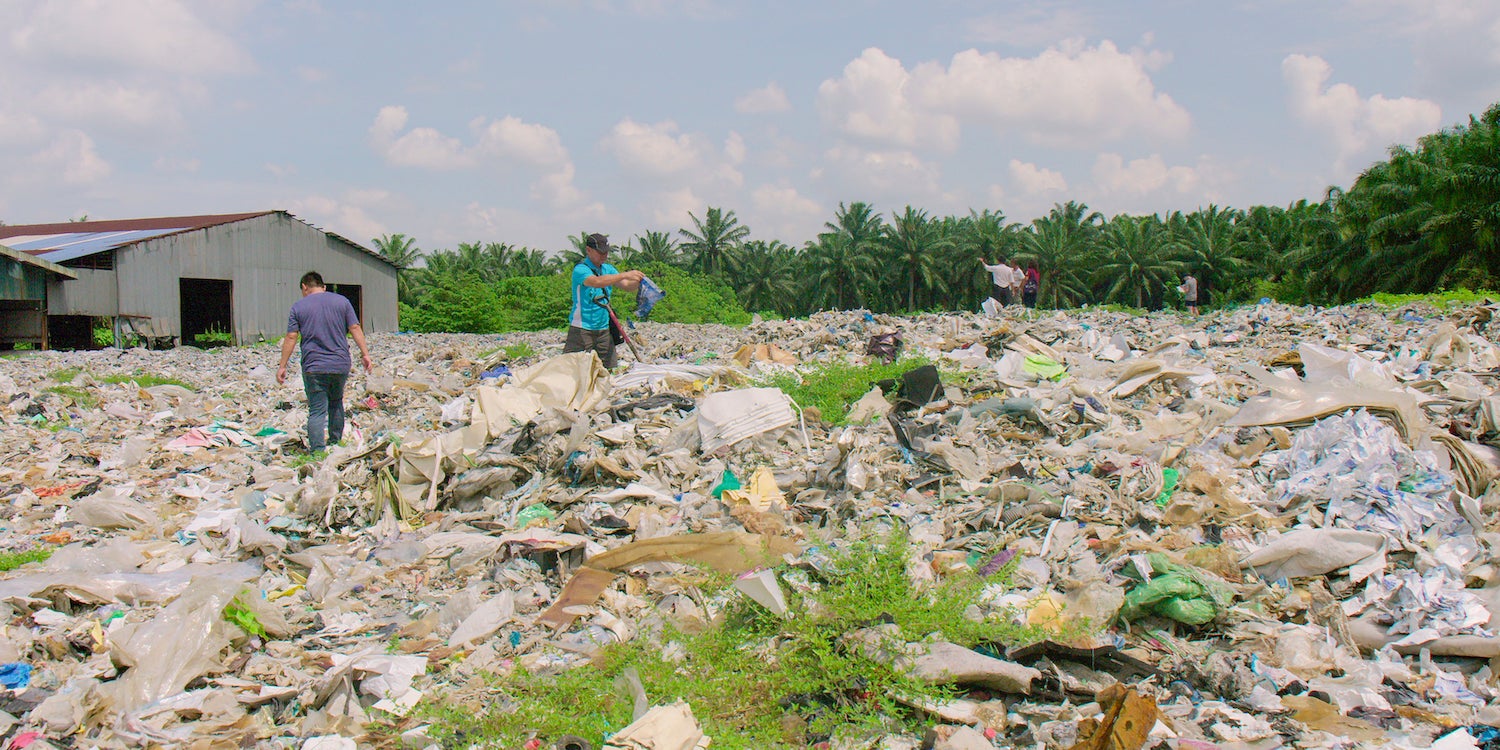 Netflix's Broken is a hard-hitting documentary series exploring—and exposing—corruption and unethical behavior in key consumer industries. From makeup fraud that sees people putting actual poison on their faces to furniture companies that know their products are unsafe but do very little to fix them, Broken highlights key safety risks the public faces every day. —S.B.
Still not sure what to watch tonight? Here are our guides for the absolute best movies on Netflix, must-see Netflix original series, documentaries, docuseries, and movies.
Looking for something more specific? Here are our Netflix guides for the best war movies, documentaries, anime, indie flicks, true crime, food shows, rom-coms, LGBT movies, alien movies, gangster movies, Westerns, film noir, and movies based on true stories streaming right now. There are also sad movies guaranteed to make you cry, weird movies to melt your brain, old movies when you need something classic, and standup specials when you really need to laugh.