Originals: Ma Rainey's Black Bottom, Mank, Selena: The Series, The Prom, The Midnight Sky, Bridgerton
Movies: Nocturnal Animals, Jurassic Park
Shows: The Chilling Adventures of Sabrina: Part 4, The Great British Baking Show: Holidays
Full list of December 2020 originals
Best new originals on Netflix: December 2020
Ma Rainey's Black Bottom
Debuts Dec. 18
Ma Rainey's Black Bottom stars the late Chadwick Boseman in his last film role. The Black Panther actor died of colon cancer in August. The film, produced by Denzel Washington, is based on the August Wilson play about the influential 1920s blues-singer Gertrude "Ma" Rainey and a recording session she has with her band. Viola Davis stars as Ma Rainey, while Boseman plays Levee, a trumpeter. Critics are already praising the film and its performances; it currently sits at 100% on Rotten Tomatoes.
---
Mank
Debuts Dec. 4
Film Twitter has been hyping up Mank in recent weeks, and it has the ideal formula for an Oscar season film. It's in black-and-white, it's directed by a Hollywood favorite (David Fincher), and it's about Hollywood. More specifically, it's about the screenwriter of Citizen Kane, who is played by Gary Oldman. We're mostly here for a supporting cast that includes Amanda Seyfried as Marion Davies and.....Bill Nye in a cameo role as Upton Sinclair?
---
Selena: The Series
Debuts Dec. 4
No one can forget Jennifer Lopez's portrayal of Selena Quintanilla-Pérez in the 1997 biopic Selena. But Netflix has decided that it's time for a new retelling of the story of the Texan singer who rose to fame before her tragic death at the age of 23. Christian Serratos takes on the titular role in Selena: The Series.
---
The Prom
Debuts Dec. 11
The Prom is the latest Broadway hit to be adapted into a film. Produced and directed by Ryan Murphy, the film version of The Prom stars Meryl Streep, Nicole Kidman, James Cordon, and Kerry Washington. The plot, like the musical, centers around Broadway actors who travel to Indiana to help a lesbian teen attend prom with her girlfriend.
---
The Midnight Sky
Debuts Dec. 23
George Clooney directs and stars in The Midnight Sky, a film based on Lily Brooks-Dalton's novel Good Morning, Midnight. The post-apocalyptic story focuses on a scientist in the Arctic (Clooney) who is trying to stop astronauts from returning to Earth due to a global catastrophe. It's a familiar theme, but hopefully, the execution is better than Netflix's Away, which had middling reviews.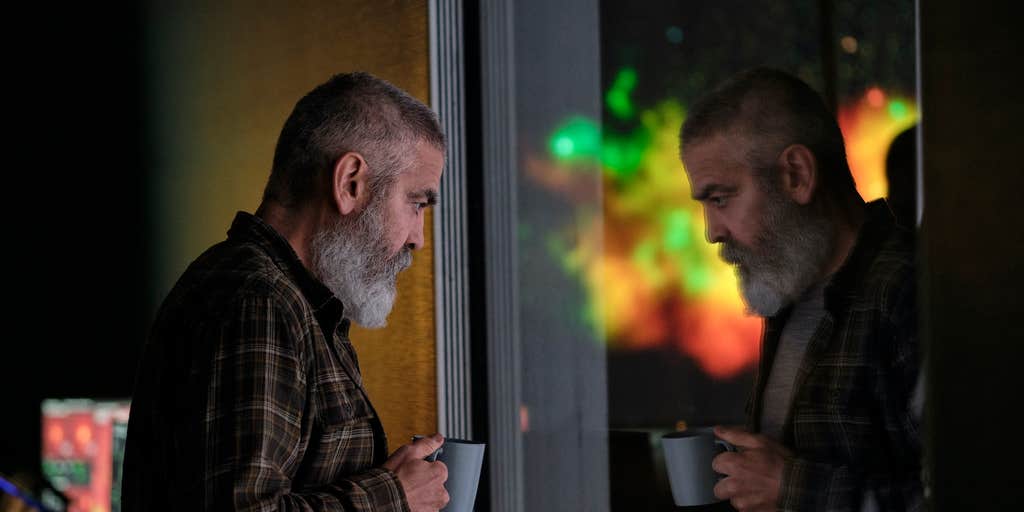 ---
Bridgerton
Debuts Dec. 25
The Shonda Rhimes-produced Bridgerton is one of the most anticipated new series this month. Set in Regency London, the trailer makes it appear like a mix between Gossip Girl and Jane Austen, focusing on young romance. It's sure to hit big on the streaming platform.
---
Best new movies on Netflix: December 2020
Nocturnal Animals (2016)
Available Dec. 16
Nocturnal Animals is one of those movies that sticks with you for months after watching it. Directed by Tom Ford, the chilling yet understated drama stars Amy Adams as a gallery owner in Los Angeles who reads a dark novel written by her ex-husband, played by Jake Gyllenhaal.
---
Jurassic Park (1993)
Available Dec. 1
The original Jurassic Park films have come and gone from Netflix several times, but they are back again. Jurassic Park, The Lost World: Jurassic Park, and Jurassic Park III are available on the streaming service starting Dec. 1. Naturally, we recommend the first film, since none of the sequels have come close to capturing the magic and horror of it, but The Lost World does include this cute yet terrifying scene of a baby T-Rex crying out to its mom, so there's that.
Best new shows on Netflix: December 2020
The Chilling Adventures of Sabrina: Part 4
Available Dec. 31
The Chilling Adventures of Sabrina offered a refreshing and darker take on Sabrina the Teenage Witch when it premiered in 2018. But, like a lot of good Netflix shows, it was canceled this summer after only two years. The fourth and final installment of the series arrives on Dec. 31. It's the last time we'll get to see Kiernan Shipka as Sabrina Spellman, who is a delight to watch in every scene. Now is a great time to catch up on the campy series from the beginning.
---
The Great British Baking Show: Holidays: Season 3
Available Dec. 4
It's always a good time to watch Netflix's The Great British Baking Show, but the holiday episodes are especially satisfying if you're looking for some comfort TV to watch while you're doing your own baking. Season 3 arrives on Dec. 4 and will include a visit from Derry Girls cast members.
Best recent releases on Netflix: Editor's picks
The Queen's Gambit
The Queen's Gambit broke a record for the most-watched Netflix scripted limited series, and for good reason. The drama, about a fictional female chess prodigy, appeals to a wide audience. This is a series that nearly everyone will like, with a slow-moving sports-like plot that builds up to a final tournament. Oh, and the set design and costumes are great, too.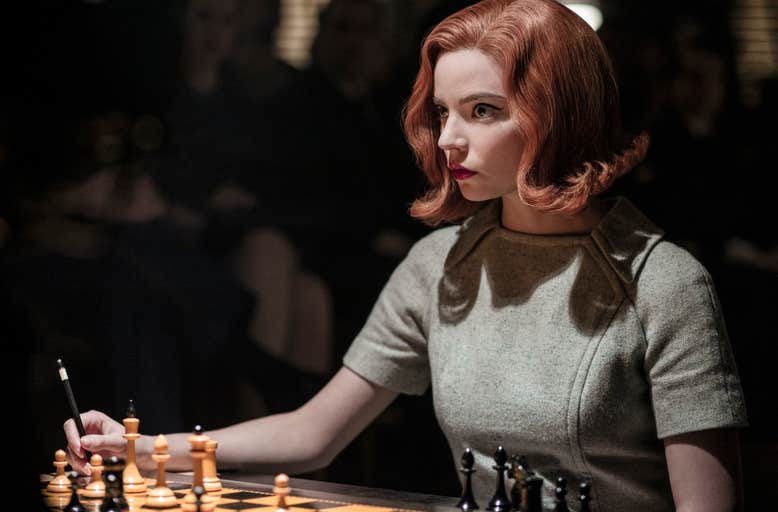 ---
His House
Netflix released a ton of horror media for Halloween, but its best new movie flew under the radar: a British indie film called His House. Written and directed by newcomer Remi Weekes, His House is a horror story about two South Sudanese refugees who make their way through Britain's grueling immigration system, only to discover that their new house is haunted by terrifying phantoms of their past.
---
December 2020 new Netflix Originals
Available Dec. 1
Angela's Christmas Wish
The Holiday Movies That Made Us
Natalie Palamides: Nate—A One Man Show
Available Dec. 2
Alien Worlds
Ari Eldjárn: Pardon My Icelandic
Fierce
Hazel Brugger: Tropical
Available Dec. 3
Break
Chico Bon Bon and the Very Berry Holiday
Just Another Christmas (Tudo Bem No Natal Que Vem)
Available Dec. 4
Bhaag Beanie Bhaag
Big Mouth: Season 4
Bombay Rose
Captain Underpants Mega Blissmas
Christmas Crossfire (Wir Können Nicht Anders)
The Great British Baking Show: Holidays: Season 3
Leyla Everlasting
Mank
Pokémon Journeys: The Series: Part 3
Selena: The Series
Available Dec. 5
Detention
Mighty Express: A Mighty Christmas
Available Dec. 8
Emicida: AmarElo—É Tudo Para Ontem
Lovestruck in the City
Mr. Iglesias: Part 3
Spirit Riding Free: Ride Along Adventure
Super Monsters: Santa's Super Monster Helpers
Available Dec. 9
Ashley Garcia: Genius in Love: Christmas
The Big Show Show: Christmas
Rose Island (L'Incredibile storia dell'Isola Delle Rose)
The Surgeon's Cut
Available Dec. 10
Available Dec. 11
A Trash Truck Christmas
Canvas
Giving Voice
The Mess You Leave Behind (El desorden que dejas)
The Prom
Available Dec. 14
A California Christmas
Hilda: Season 2
Tiny Pretty Things
Available Dec. 15
Available Dec. 16
Anitta: Made In Honorio
BREAK IT ALL: The History of Rock in Latin America
How To Ruin Christmas: The Wedding
The Ripper
Run On
Vir Das: Outside In—The Lockdown Special
Available Dec. 18
Home for Christmas: Season 2
Ma Rainey's Black Bottom
Sweet Home
Available Dec. 22
London Hughes: To Catch a D*ck
Rhyme Time Town Singalongs
Available Dec. 23
The Midnight Sky
Your Name Engraved Herein
Available Dec. 25
Available Dec. 26
Asphalt Burning (Børning 3)
DNA
Fast & Furious Spy Racers: Season 3: Sahara
Go! Go! Cory Carson: Season 3
The Magic School Bus Rides Again In the Zone
Available Dec. 28
Available Dec. 30
Best Leftovers Ever!
Equinox
Transformers: War For Cybertron Trilogy: Chapter 2: Earthrise
Dec. 31
Best of Stand-Up 2020
Chilling Adventures of Sabrina: Part 4
---
Daily Dot Netflix Guides
---
Best Movies on Netflix
---
Best Shows on Netflix
---
---
Premium Streaming Service Guides
Live TV Service Guides
Entertainment Channel Guides
Streaming Device Guides
The Daily Dot may receive a payment in connection with purchases of products or services featured in this article. Click here to learn more.