With less than a month left in 2019, there are plenty of excellent Netflix original movies to help ring in the new year. While the streaming giant's increased emphasis on original content yields some questionable results, these films stand out for their unique concepts and often heart-wrenching emotional impact, making them some of the best Netflix original movies of 2019.
The best new movies on Netflix of 2019 run the gamut from heartfelt sports dramas touching on relevant social issues to satirical horror flicks poking fun at the pompous art world. With 2018's Roma earning unanimous critical acclaim and racking up 10 Academy Award nominations, look for more top-tier Netflix originals to appear on the platform soon.
Here are the best Netflix original movies of 2019—so far. (For a complete list of our favorite Netflix original movies of all time, go here.)
The 19 best Netflix original movies of 2019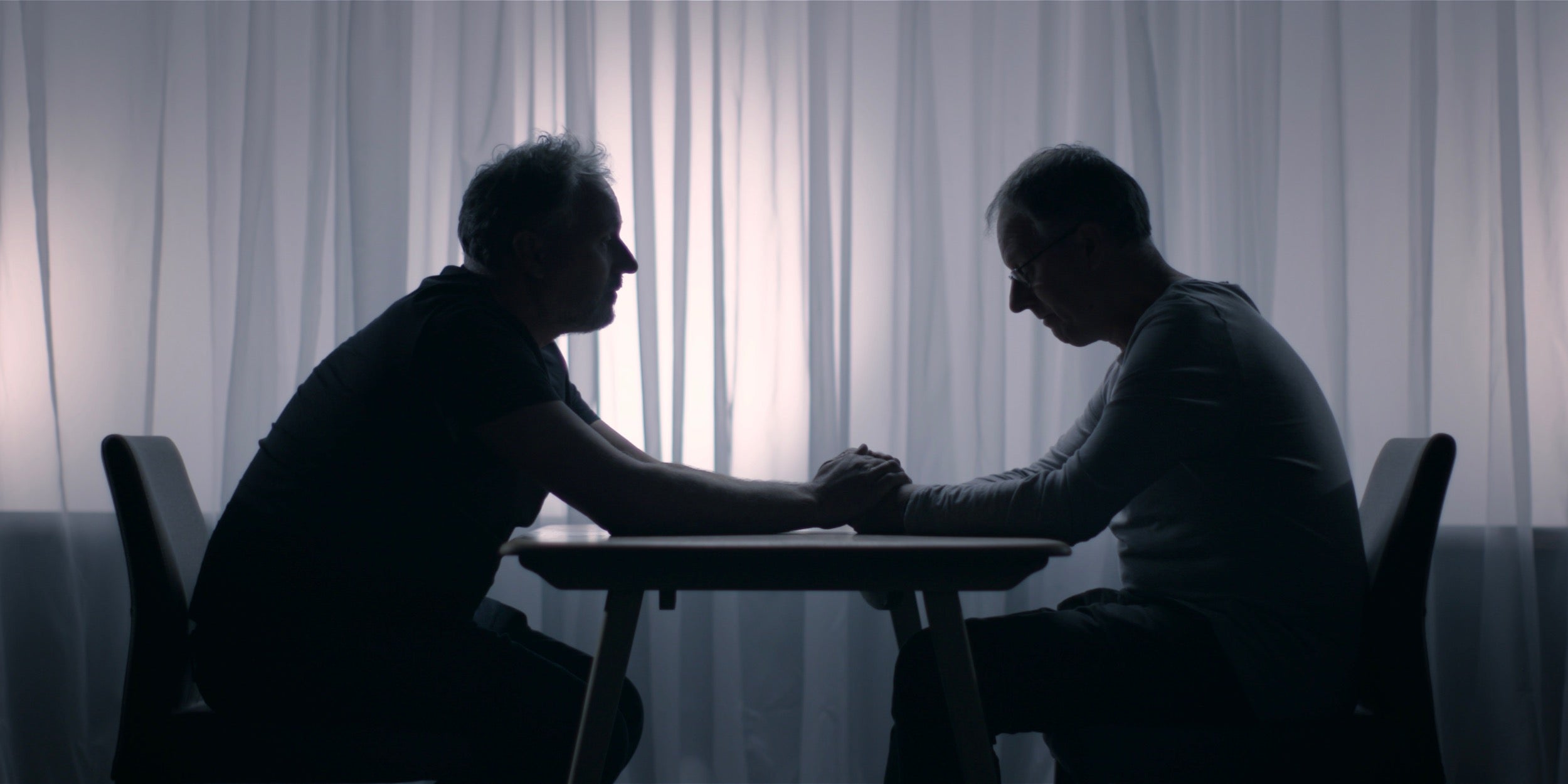 Tell Me Who I Am isn't the first film (or the first story) to grapple with the effects that a lie can have on someone. Those lies can be weaponized to thwart a superhero, or they can be used to justify horrific actions sanctioned by the government. Tell Me Who I Am goes in the opposite direction. The documentary builds slowly to the deeply personal lie that affects the twin brothers at its center. The toll of that lie and unspoken trauma is revealed in the film's harrowing, intimate final act, and it feels devastating to viewers just as it was to the brothers. —Michelle Jaworski
High Flying Bird tells the story of a sports agent caught in the crosshairs of an NBA lockout who tries to end it on his own. A strong script from Moonlight screenwriter Tarell Alvin McCraney and a leading performance from André Holland make a potentially insider story compelling, and the film takes on the NBA's long history of exploiting Black athletes in the process. —M.J.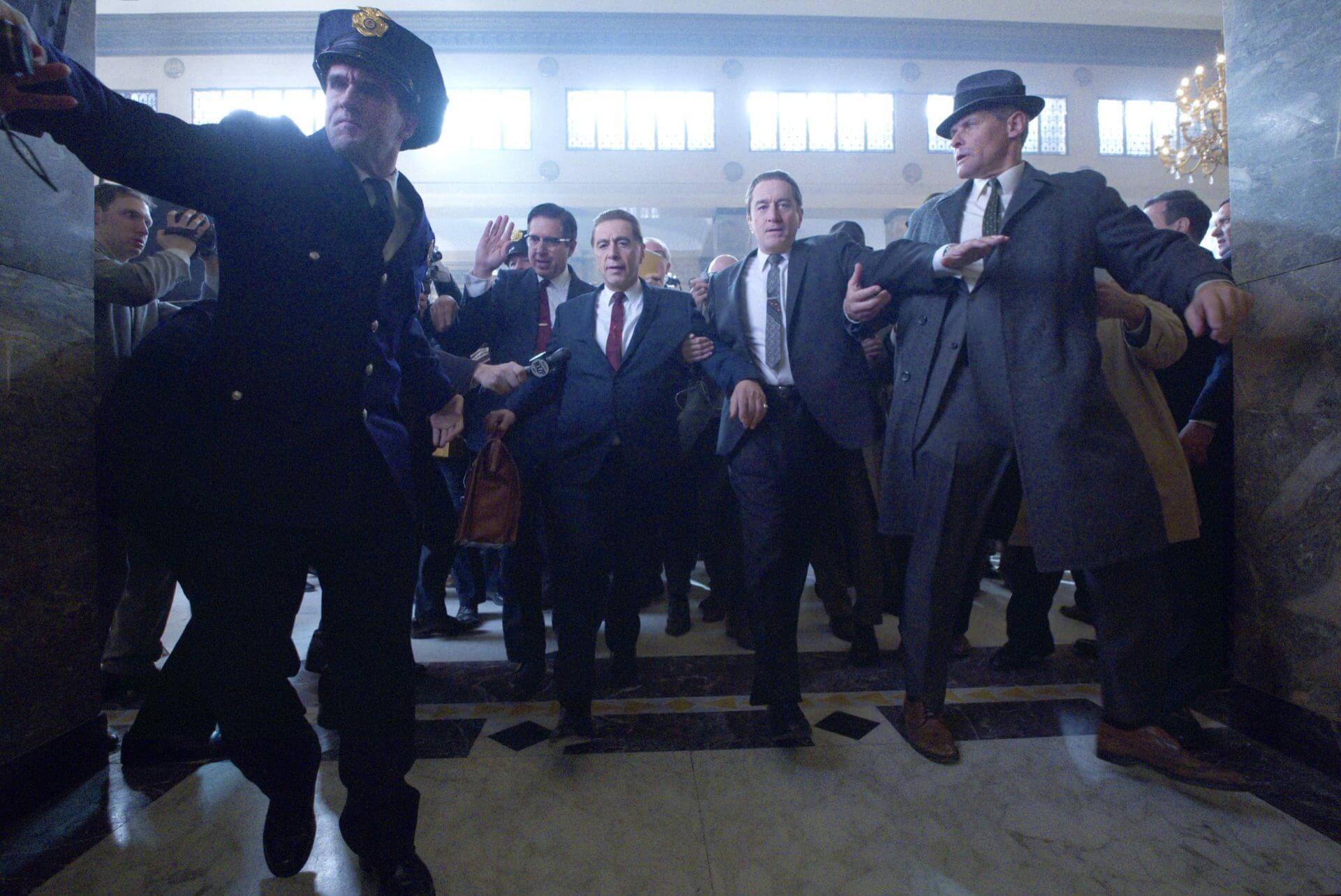 In The Irishman, an elderly Frank Sheeran (Robert De Niro) reflects on his relationship with Jimmy Hoffa (Al Pacino), the union leader who famously went missing (and who Sheeran admitted to murdering late in life). Martin Scorsese's first movie with Al Pacino reunites him with longtime collaborators Robert De Niro and Joe Pesci, who've created some of the greatest films of all time together. It's tempting to compare The Irishman to Scorsese's other mob movies like Goodfellas or Casino (which both star De Niro and Pesci). And sure, you have some crossover in the genre or the cast, and much of the film is aided by a voiceover from Frank Sheeran, the titular Irishman, similar to how Henry Hill's voiceover leads us through Goodfellas. But while Goodfellas gives us a classic rise-and-fall story, The Irishman is a much slower build in that it doesn't fit into a simplistic narrative. Its long run time manages to pick back up through a mix of action, its use of suspense, and three veteran actors at the top of their game. —M.J.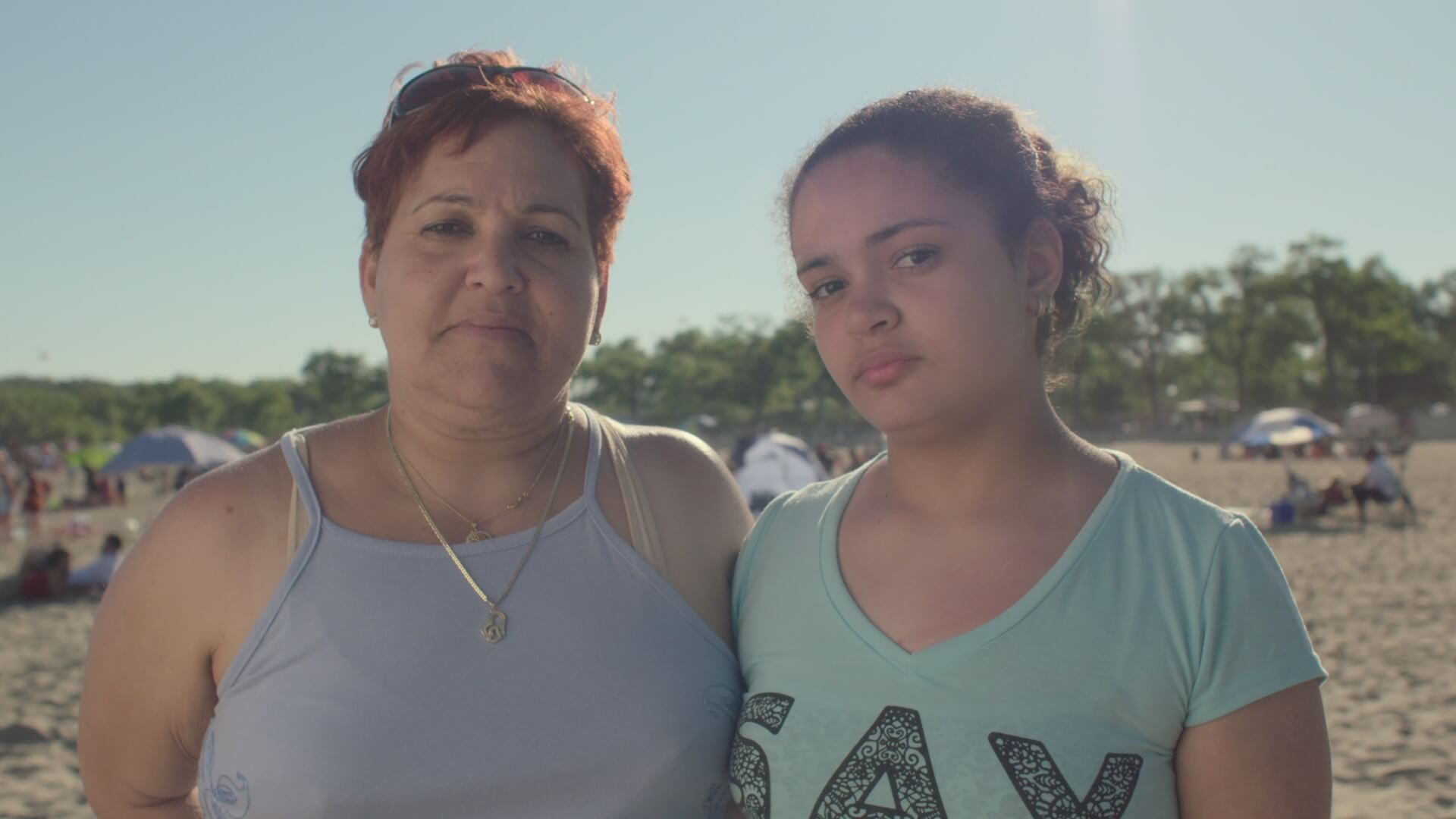 After Maria follows three women living out of a New York hotel. Forced to flee their homes in Puerto Rico after Hurricane Maria, the women are about to be displaced once again, this time by FEMA. The women—Glenda, Kenia, and Kenia's daughter Nilda—have become a makeshift family. As three of the tens of thousands of Puerto Ricans displaced by Hurricane Maria, their individual stories are striking, but not uncommon. Neither are the failures of the U.S. government in responding to the tragedy. The politics around the response to Maria have dominated the discourse, but director Nadia Hallgren wisely keeps the focus of her documentary on Glenda, Kenia, and Nilda. In doing so, she takes a story that overwhelms in its macro form and makes it intimate. —Eddie Strait
READ MORE: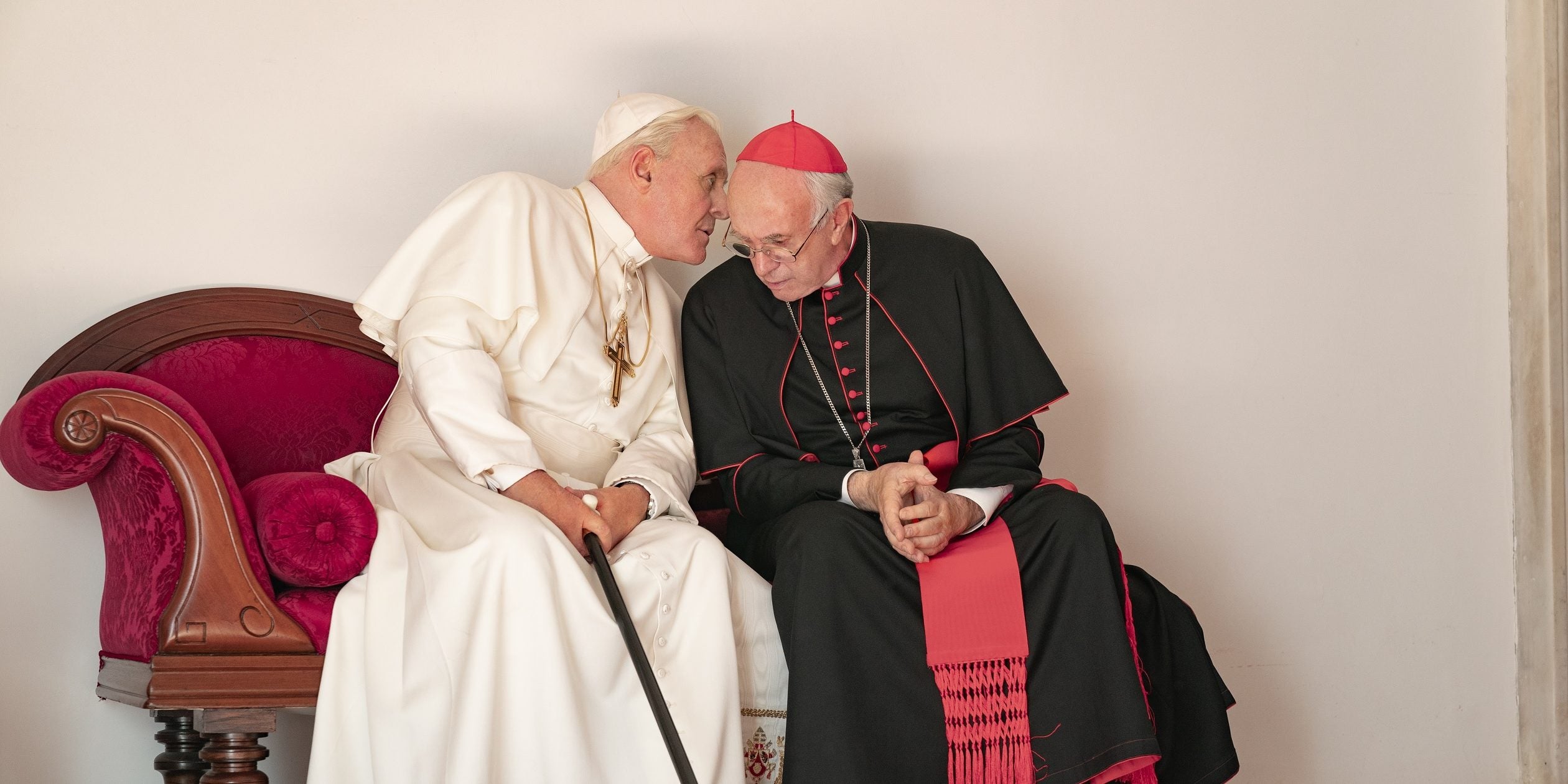 Starring Anthony Hopkins and Jonathan Pryce, The Two Popes covers the ascension of Pope Benedict XVI (Hopkins) and his eventual retirement and replacement by Pope Francis (Pryce), told through a series of fictional conversations leading up to Benedict's resignation in 2013. They're an immediately compelling odd-couple duo. The Two Popes really is a textbook example of using fiction to humanize distant figures, because you can't get more distant than a pope. —Gavia Baker-Whitelaw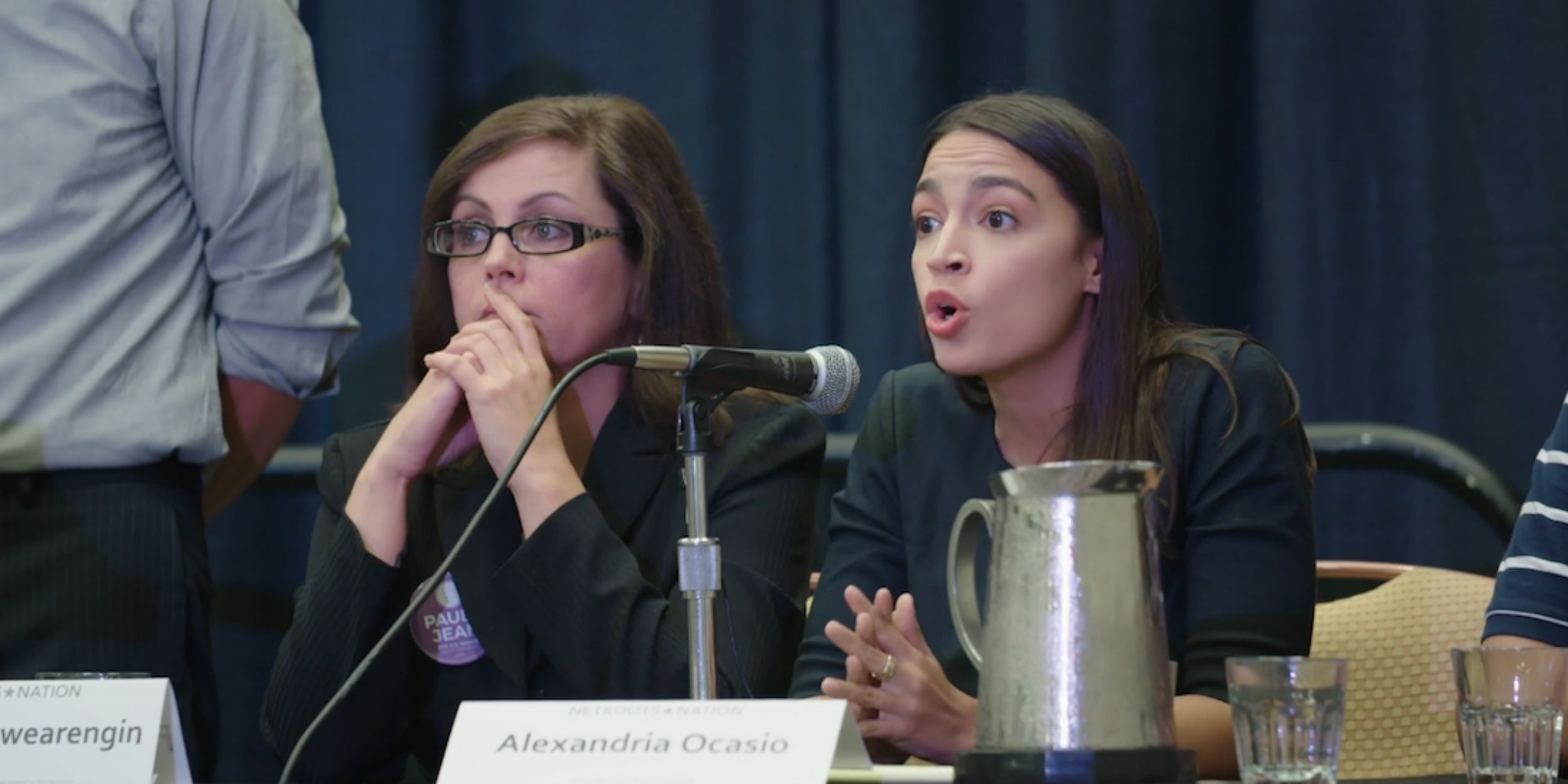 It's a bit surreal watching the documentary now, considering how much of a viral force (and conservative target) Rep. Alexandria Ocasio-Cortez (D-N.Y.) has become. But Knock Down the House wouldn't be complete without three other women who ran for Congress in their respective districts in 2018: West Virginia's Paula Jean Swearengin, Missouri's Cori Bush, and Nevada's Amy Vilela. Director Rachel Lears gives us a real-time look at the campaign trail hustle for everyday citizens and the mechanics of running for office. —Audra Schroeder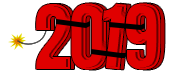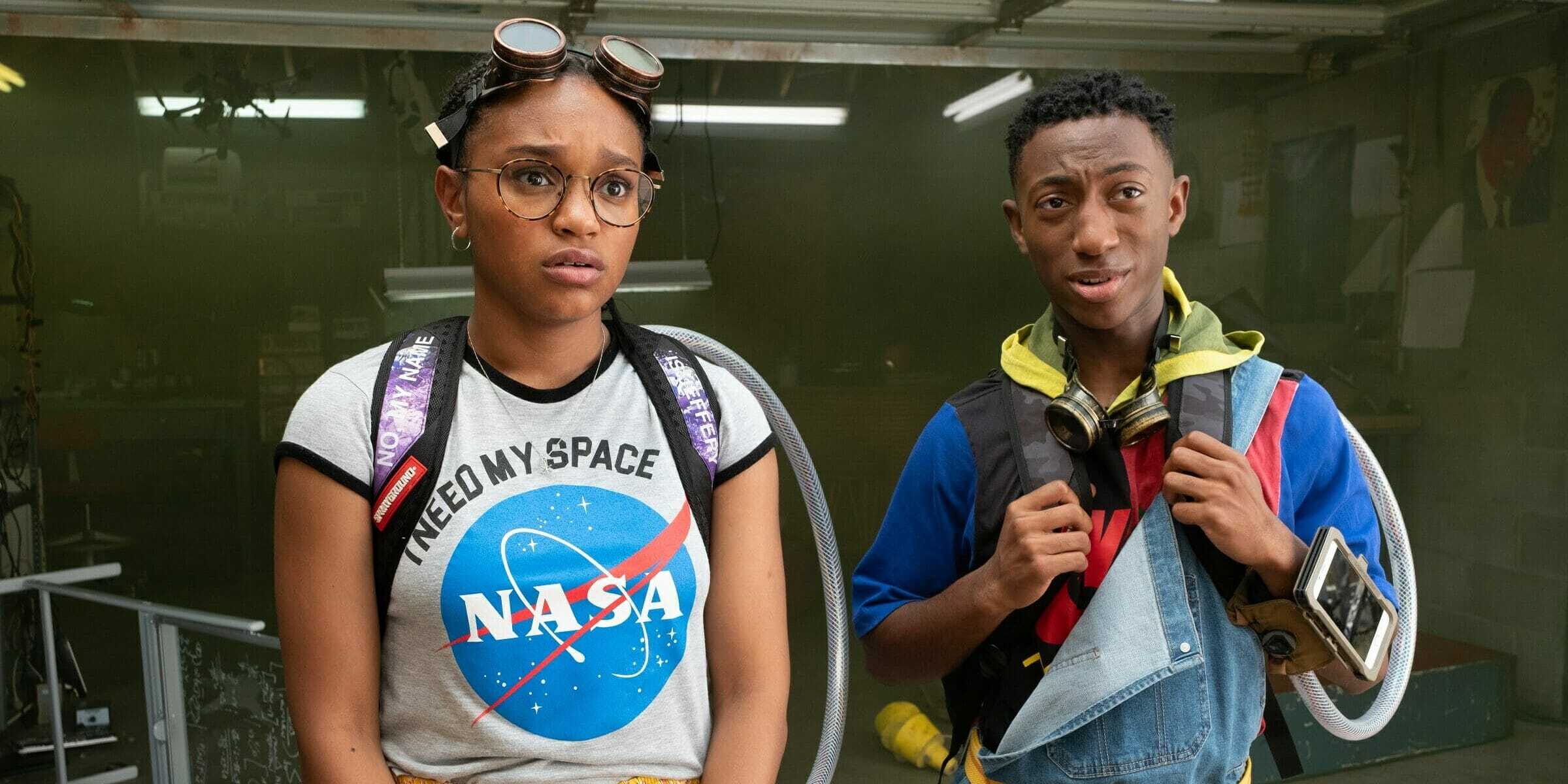 See You Yesterday stars Eden Duncan-Smith as CJ, a science prodigy who invents a pair of time-traveling backpacks with her friend Sebastian (Dante Crichlow). When a police officer kills someone close to them, they must use time travel to save him without screwing up the timeline. The film's zany humor and colorful aesthetic take cues from Back to the Future and Bill & Ted, and Duncan-Smith gives a charismatic breakout performance, smoothly shifting between youthful banter and the sudden shock of grief. Significantly more thoughtful than your average Netflix original movie, See You Yesterday marks Bristol and Duncan-Smith as ones to watch. —G.B.W.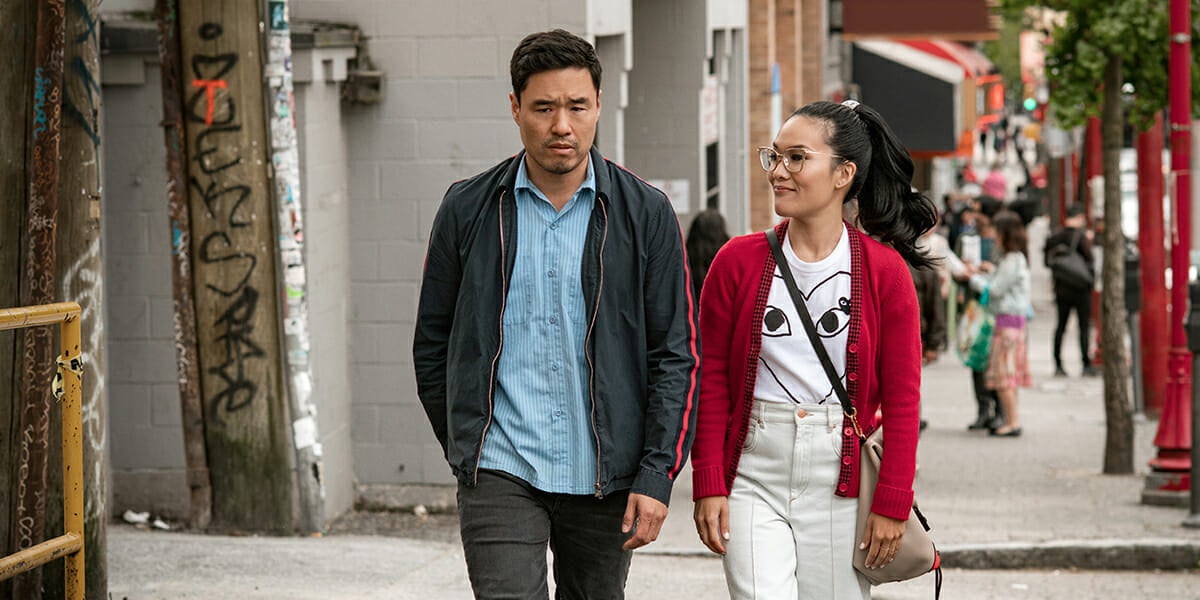 In Always Be My Maybe, childhood best friends Sasha and Marcus reconnect in their hometown of San Francisco after going 15 years without uttering a word to one another. Everyone—including Sasha and Marcus—always thought maybe they might end up together, but 15 years later, the two live conflicting lifestyles. The embrace of the "two best friends fall in love" plot makes it feel like an instant classic—but also formulaic. The most innovative part of Always Be My Maybe is its normalization of two Asian-Americans playing the leads in a romantic comedy, making it a love letter to modern Asian-American culture without turning all of its characters into stereotypes. As predicted, Wong and Park bring plenty of chemistry to the film, making it impossible to root for any ending that doesn't bring Sasha and Marcus together. — Tess Cagle
READ MORE: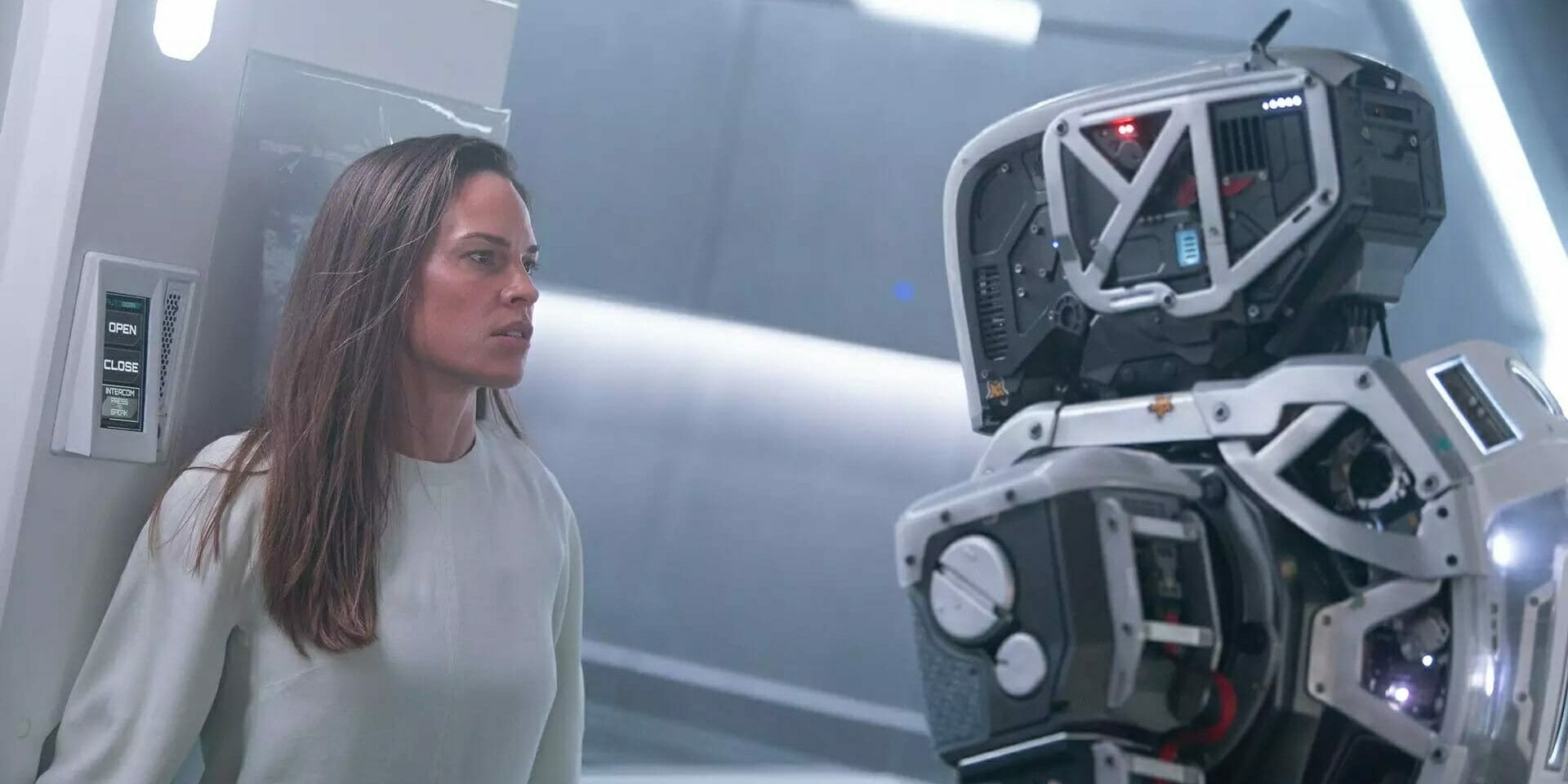 Set in a post-apocalyptic bunker, I Am Mother is a smart thriller about a girl named Daughter (Clara Rugaard) who was raised from birth by a robot named Mother (Rose Byrne) after a mysterious plague wiped out the Earth's population. Daughter's peaceful life gets upended when a human survivor (Hilary Swank) arrives from outside the bunker, leading Daughter to question what other lies Mother has been telling. I Am Mother is a twisty, self-contained sci-fi drama that explores wider themes with a small cast, sparing the complicated world-building and simply giving Rugaard and Swank plenty of interesting material. —G.B.W.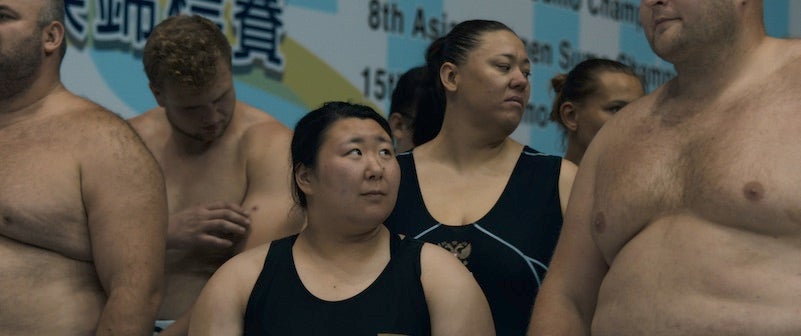 The story of Little Miss Sumo is simple and timeless: Hiyori trains for the world championship. But director Matt Kay brings a meditative beauty to the work that transcends a simple narrative. The breathtaking visuals capture the venerable and moving traditions of sumo while also illustrating the undue limitations placed on Hiyori by society, and by the sport she loves. The film juxtaposes beautiful, powerful images with tough doses of reality delivered through voice-over: "I think we can overturn the ban on women." "Japanese people don't ask for radical change." "The ideal woman is modest… She's not supposed to be visible." —Brenden Gallagher
Elisabeth Vogler's Paris Is Us follows Anna, a young Parisian woman in search of reality, authentic experiences, and anything that will tether her to people and the world. Feeling an increasing sense of isolation, Anna questions everything about reality, from everyday experiences down to whether she's just living in a simulation. Paris Is Us is pretentious and honest, and it won't be for everyone. Vogler shoots the film with a floating, fluid camera that creates indelible imagery and puts you in Anna's headspace. It's an immersive and unique experience. —E.S.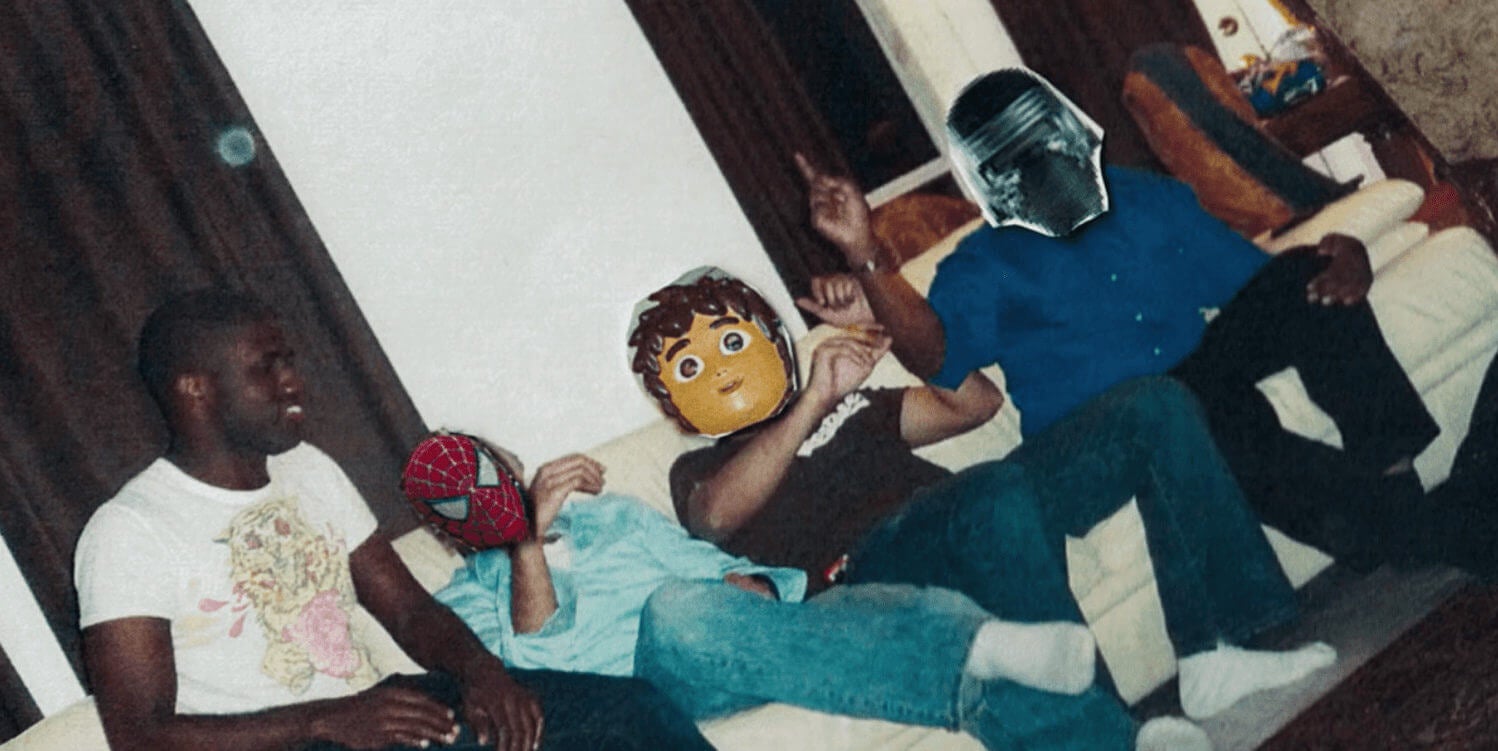 Every wild, tragic story has background actors who are deeply affected yet rarely get to share their side. In documentary short Ghosts of Sugar Land, those would-be minor players take center stage. The film follows "Mark," an alias for a young Black man from suburban Texas who, in response to the adversity he faces in the world, joins ISIS. Yet Ghosts of Sugar Land is not Mark's story; it is the story of the friends he left behind.—B.G.
When Rolling Stone calls, aspiring music journalist Jenny (Gina Rodriguez) knows she has to answer—even if it means moving across the country to San Francisco and jeopardizing her relationship with Nate (Lakeith Stanfield), her boyfriend of nine years. Someone Great is a coming-of-age story about transitioning out of your twenties and saying goodbye to people and places that no longer belong in your life. The heart-wrenching and relatable film challenges its viewers with the idea that sometimes, the best decision for yourself is the hardest one to make. —T.C.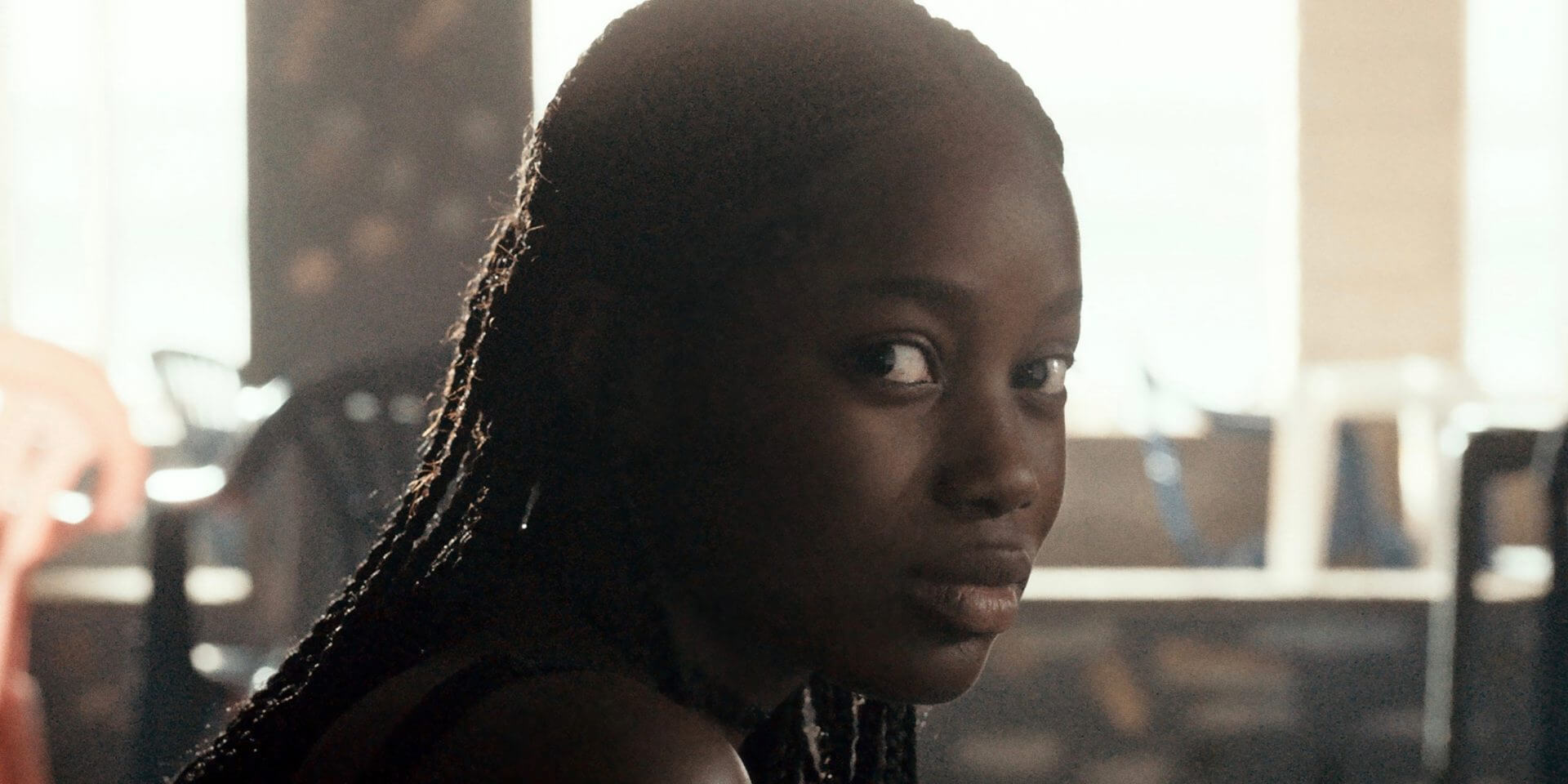 A young construction worker in Senegal heads to Spain after not being paid for several months of work. But when Ada, the woman he left behind, has to marry a man she's been promised to but doesn't love, a series of mysterious events start to affect the people in Dakar. Atlantics is a slow build, one that stacks details you might not have thought important at the moment on top of one another before reaching its moment of clarity. It's transcendent and hypnotic for both Ada and viewers, and through it all, the ocean remains a witness. —M.J.
READ MORE:
Paddleton follows Andy and Michael, two best friends who must grapple with Michael's diagnosis of terminal cancer. The two men stick to their routine, which includes watching kung fu movies and playing their made up game called Paddleton. Mark Duplass and Ray Romano give terrific performances in the leading roles, capturing what it means to be a friend, even if their characters have a hard time expressing themselves. Paddleton is a small, intimate movie that's both funny and sad without ever becoming overly sentimental. —E.S.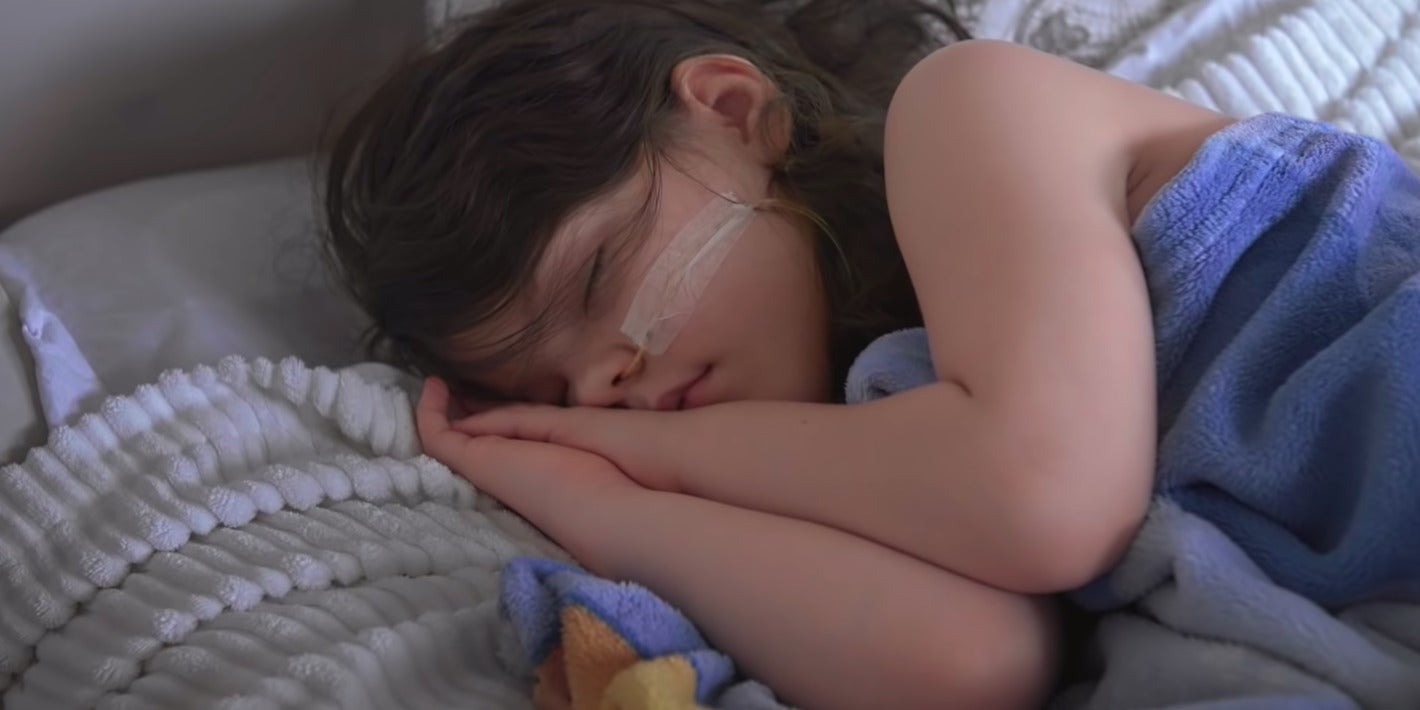 When a child succumbs to Resignation Syndrome, their body shuts down. They cannot move or open their eyes, and they can only eat via feeding tube or with assistance from their parents to swallow soft foods like ice cream. Experts still don't know the cause of Resignation Syndrome, but it generally impacts children from the Balkans or former U.S.S.R. who have endured crushing trauma in their home country and are now seeking asylum. Life Overtakes Me is a brief, powerful Swedish documentary that calmly explores the trauma that child asylum seekers face. —B.G.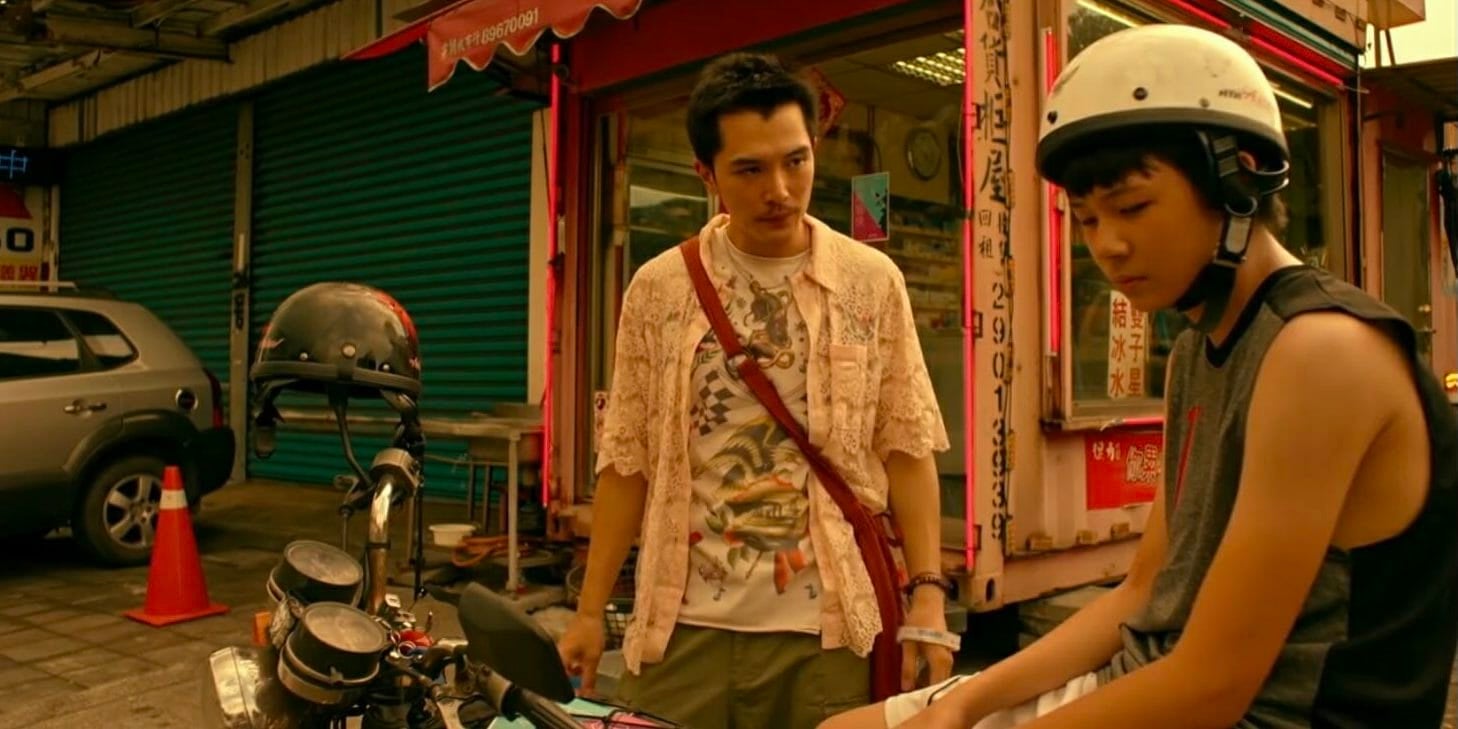 Dear Ex follows three people, inextricably bound together in grief and dealing with the same tragedy. These people spend all their time at each other's throats before, slowly, coming to terms with their situation. Similar to its characters, Dear Ex comes across as broad and abrasive in its first impression. But the longer you spend with it (the film and characters) the film reveals its underlying humanity. Dear Ex is about pain, and can painful to watch at times, but it's a rewarding film—it's a movie that isn't afraid to feel its feelings and grapple with what they mean. —E.S.
With a full commitment by the cast, Velvet Buzzsaw embraces its absurdity from the start. Set in Los Angeles' art world, Dan Gilroy's satirical horror takes on capitalism and the kinds of people who would try to profit from a dead man, even when it starts to kill them. You might not relate to most of the characters or any of their plights, but you won't be able to take your eyes off them. —M.J.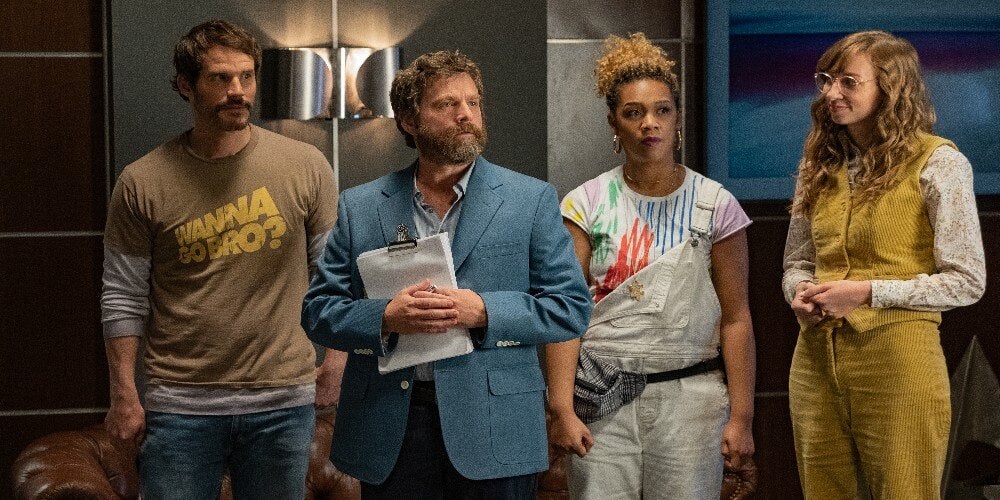 The most important thing you need to know about Between Two Ferns: The Movie is that it's hilarious. I mean, funny from the opening shot all the way through to the end of the credits. I took almost three pages worth of notes while watching it, but as I look over them it turns out I just wrote down a bunch of the jokes. It's a ridiculous movie that revels in its silliness and it's infectious. Most people will look at Between Two Ferns: The Movie and ask themselves the same question: "they made a movie out of this?" This being the Funny or Die talk show series created by Scott Aukerman, B.J. Porter, and hosted by Zach Galifianakis. —E.S.
Still not sure what to watch tonight? Here are our guides for the absolute best movies on Netflix, must-see Netflix original series, documentaries, docuseries, and movies.
Looking for something more specific? Here are our Netflix guides for the best war movies, documentaries, anime, indie flicks, true crime, food shows, rom-coms, LGBT movies, alien movies, gangster movies, Westerns, film noir, and movies based on true stories streaming right now. There are also sad movies guaranteed to make you cry, weird movies to melt your brain, old movies when you need something classic, and standup specials when you really need to laugh