In its first two seasons, Netflix's Queer Eye reboot maintained the most basic parts of Queer Eye for the Straight Guy's premise—five gay men, each with their own specialty, helping others improve their lives—while altering other details to reflect updated cultural norms. Things have changed yet again in Queer Eye season 3, which dropped last Friday—but, as the theme song proclaims, all things just keep getting better for the Fab Five.
Queer Eye season 3

RELEASE DATE:
3/15/2019
CREATOR:
David Collins
STREAMING:
Netflix
The third season of Queer Eye offers fewer teachable moments but more joy and vulnerability.
In its first two seasons, Queer Eye relocated from New York City to the more conservative, evangelical rural South, where the stars met several people who confessed to holding homophobic views prior to their experiences. This led to some lovely scenes of exchange and understanding, but it also meant that marginalized people still had to bear the responsibility of educating their oppressors. Queer Eye season 3 abandons the education angle and brings the Fab Five to the historically progressive Kansas City, Missouri. It continues to expand the subjects of their makeovers to include women, even working with a pair of sisters in the third episode. It's not just straight men who are messes, after all; every demographic has its share of poorly dressed, ill-groomed people. While this leads to fewer teachable moments, the series still retains its entertainment value.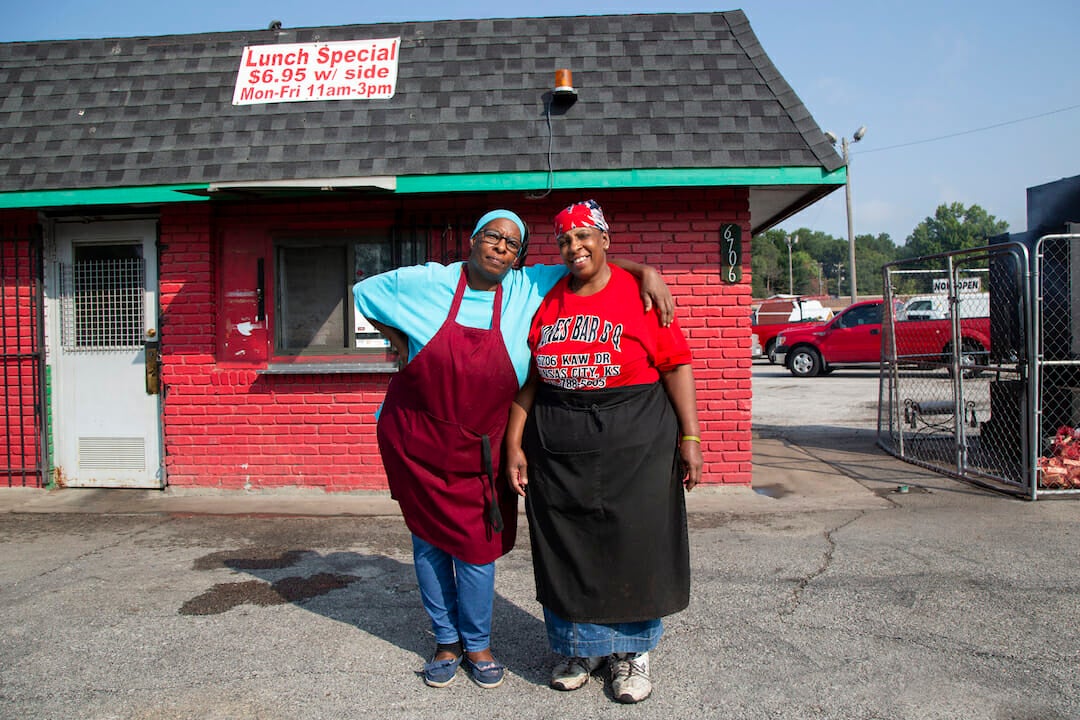 From the brightly flamboyant Jonathan Van Ness to the more traditionally masculine John Mayer lookalike Antoni Porowski, the Fab Five remain their charming selves. They bring the fantasy of five attractive, well-adjusted life gurus sweeping in to fix all your problems in a week, then sweeping off to the next poor schlub for another makeover. Not that they don't have their share of tough conversations—the first episode, which features a corrections officer who loves to hunt, offers a brief but compelling chat about her views on gun control. This season also welcomes a cute French bulldog named Bruley. More dogs are always a plus in my book.
The current tagline, "More than a makeover," highlights both Queer Eye's greatest strength and weakness. Each subject has a deeper motivation for their failure to take care of themselves; rather than ignorance or apathy, it stems from some sort of deep-seated trauma or insecurity.
The Fab Five don't feel restricted by traditional standards of masculinity in the way many of their male subjects do. Their philosophy of self-care goes beyond interior decorating and grooming to an emotional self-care that many men consider off-limits. By bucking these norms, they free their subjects from rigid societal expectations and invite them to be open and vulnerable in ways that would otherwise be unacceptable, especially under the empathetic gaze of culture and lifestyle expert Karamo Brown.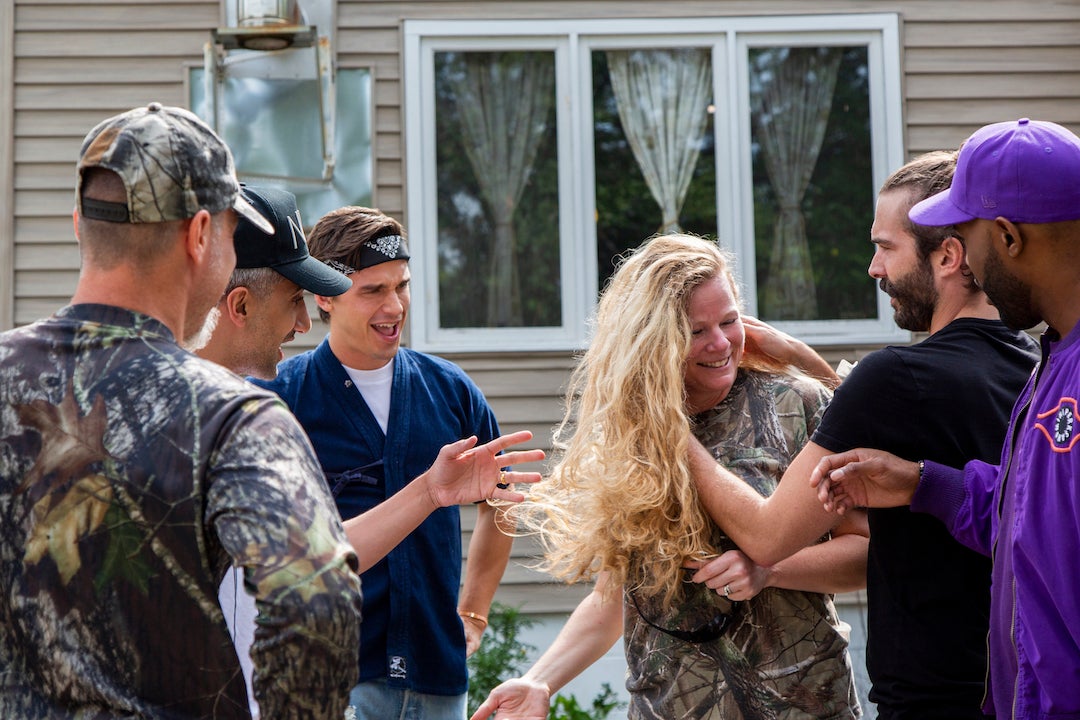 This is the show's strongest challenge to toxic masculinity. The ideals of stoicism and emotional standoffishness forced upon men have serious negative consequences, including violence toward themselves and others. Seeing these men struggle openly with their pain offers an alternative view and makes the case that caring for yourself emotionally is just as essential as caring for yourself physically.
Still, there's no escaping the reality show gloss that infects every makeover show. Without being in the room where it happened, viewers have no way of knowing what is genuine and spontaneous versus what is manipulated by producers and clever editing. Every time a subjects talks about their childhood trauma, there's an unshakeable feeling that they should really be seeing a therapist instead of a reality TV star.
Ultimately, Queer Eye season 3 offers more of what matters to its fans—frothy fun and fantasy punctuated by cathartic realness—but with less emotional labor than its first two seasons.
Still not sure what to watch tonight? Here are our guides for the absolute best movies on Netflix, must-see Netflix original series, documentaries, docuseries, and movies.
Need more ideas? Here are our Netflix guides for the best war movies, documentaries, anime, indie flicks, true crime, food shows, gangster movies, Westerns, and movies based on true stories streaming right now. There are also sad movies guaranteed to make you cry, weird movies to melt your brain, and standup specials when you really need to laugh. Or check out Flixable, a search engine for Netflix.