It's tough for me to start this review in the usual "here is a TV review, and let me tell you if this show is bad or good" sort of way. Like Ryan O'Connell—the creator, writer, and star of Netflix's new series Special, which is based on his 2015 memoir I'm Special: And Other Lies We Tell Ourselves—I have mild cerebral palsy that primarily affects one side of my body. And while I have multiple disabilities that are, in some ways, harder to hide than my mild CP, I still had quite a few deep, relatable cringe moments while watching Special—the sort that made me think, "Yeah, I have definitely had moments like that."
Special

RELEASE DATE:
4/12/2019
CREATOR:
Ryan O'Connell
STREAMING:
Netflix
The creator-driven comedy gets a fresh and urgent spin under rising star Ryan O'Connell. At eight, 15-minute episodes, you'll want more.
One of those moments occurred early in the show, in which Ryan is talking to his physical therapist about not feeling "disabled enough" to be part of the disability community, to the point that he is jealous of another physical therapy client. Part of me wanted to yell "Dude, you are disabled enough to be considered disabled and/or be in the disability community!" at the screen, but at the same time, I cannot tell you the number of times that I've had similar feelings about my own disability status—and this is coming from someone with CP, fibromyalgia, and sleep apnea.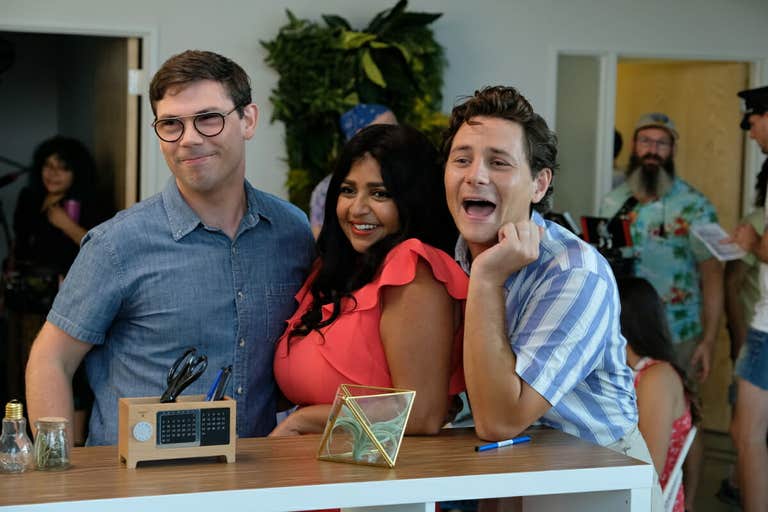 Special may be a complicated show for me to review, but the plot is pretty straightforward: Ryan, a young gay man with cerebral palsy, starts an internship in Los Angeles at a website aimed toward "woke" millennials. Ryan's boss, Olivia, (played with great comedic flair by Marla Mindelle) pushes the writers for the site to bare their souls for crappy pay (or, in Ryan's case, no pay, since he is an intern). Ryan writes about a recent accident where he was hit by a car—and decides to hide his CP from his co-workers and boss rather than admit that he is disabled. There is a great scene in an early episode where Olivia announces that Ryan was in a car accident and that the staff members should give him hugs.
After watching that scene, I hoped for more commentary to come on the nature of how nondisabled people respond to acquired disabilities versus those that are lifelong, but unfortunately, the series didn't unpack this dynamic. I wonder if this was because of the episodes' time constraints—all eight episodes have a runtime of about 15 minutes. Although this is an excellent innovation for binge-watchers on the Netflix platform, I was left wanting more—more sly commentary on the weirdness of disabled and nondisabled interactions, more snappy one-liners, and more of fictional Ryan's self-discovery. O'Connell's writing—he wrote the entire first season—is both hilariously quippy and heartfelt. Yet I am not sure if the 15-minute episode length benefits the show overall; some of the episodes seem to end abruptly in a way that is jarring. A longer runtime might allow for greater development of O'Connell's funny observations about being gay and disabled—and trying to navigate both identities while remaining true to oneself.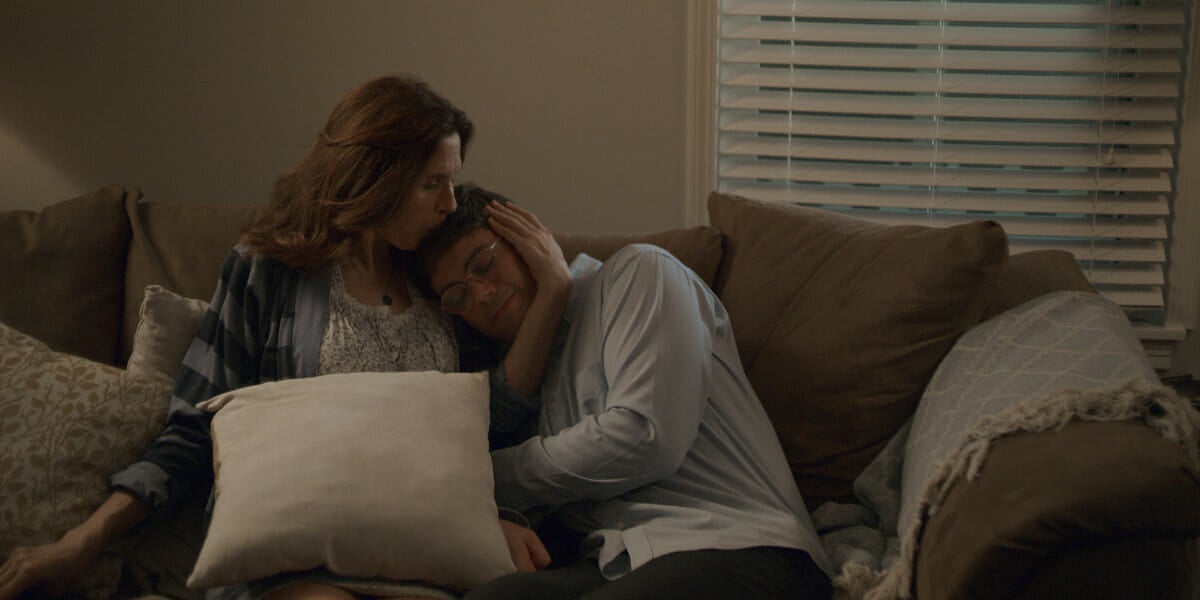 Special's strengths—and there are many—include the outstanding comedic performances from O'Connell and the supporting cast, including Punam Patel as Kim, his best friend at work, and Jessica Hecht as his mom, Karen, who is adjusting to an empty nest after Ryan moves into his own apartment mid-season. Disability representation in the media still has a long way to go—disability activists are still having social media conversations about why nondisabled actors playing disabled characters is not progressive, let alone good representation for a minority group; the activists who explain this basic point over and over again are often confronted with nondisabled people bursting into their mentions, Kool-Aid Man-style, to demand "But if the actor is ACTING, why is it so bad that they are playing disabled for a role?"
Special—with O'Connell's obvious talent as a writer and star—makes a compelling case for why disabled writers, creators, and actors should be leading the way in expanding media representation for people with a variety of disabilities.
Still not sure what to watch tonight? Here are our guides for the absolute best movies on Netflix, must-see Netflix original series, documentaries, docuseries, and movies.
Need more ideas? Here are our Netflix guides for the best war movies, documentaries, anime, indie flicks, true crime, food shows, gangster movies, Westerns, and movies based on true stories streaming right now. There are also sad movies guaranteed to make you cry, weird movies to melt your brain, and standup specials when you really need to laugh. Or check out Flixable, a search engine for Netflix.