While you could definitely make a case for the Western, there's probably no genre more American than the gangster movie. These stories tell us something about our ruthless pursuit of success, obsession with violence, and need to always have more. The following gangster movies on Netflix (and Netflix gangster shows) are a sampling of the genre's best, in the U.S. and abroad. Most of them are a bloody good time. Some are just bloody.
The best gangster movies on Netflix
In The Irishman, an elderly Frank Sheeran reflects on his relationship with Jimmy Hoffa, the union leader who famously went missing (and who Sheeran admitted to murdering late in life). Martin Scorsese's first movie with Al Pacino reunites him with longtime collaborators Robert De Niro and Joe Pesci, who've created some of the greatest films of all time together. It's tempting to compare The Irishman to Scorsese's other mob movies like Goodfellas or Casino (which both star De Niro and Pesci). And sure, you have some crossover in the genre or the cast, and much of the film is aided by a voiceover from Frank Sheeran (De Niro), the titular Irishman, similar to how Henry Hill's voiceover leads us through Goodfellas. But while Goodfellas gives us a classic rise-and-fall story, The Irishman is a much slower build in that it doesn't fit into a simplistic narrative. Its long run time manages to pick back up through a mix of action, its use of suspense, and three veteran actors at the top of their game. —Michelle Jaworski
This Indonesian action extravaganza follows Ito (Joe Taslim), a mercenary for the Southeast Asian Triad who decides to leave his brutal lifestyle. But he quickly finds out there are no clean getaways and everything has a cost. With the whole Triad out to get him, Ito must fight for his freedom and life. Writer-director Timo Tjahjanto delivers a raucous two hours full of intricate action scenes both huge and intimate in scale. The Night Comes for Us is a must-see for anyone who likes action movies and doesn't mind a little (or a lot) of bloodshed. —Eddie Strait
Mexican crime film The 4th Company doesn't rise to the level of genre mainstays like Goodfellas, City of God, and A Prophet, but you can see what co-directors Mitzi Vanessa Arreola and Amir Galvan Cervera are aiming for. The film, set in the late 1970s, follows Zambrano, a young man with a passion for American football who gets sent to the Mexico Distrito Federal Penitentiary for car theft. Zambrano joins the prison's football team, Los Perros, which doubles as the warden's personal goon squad, the 4th Company. Arreola and Cervera are clearly determined to show the corruption of the prison system. Unfortunately, that means the football aspect of the story feels like an afterthought. But if you enjoy crime films, this one will scratch your itch until the next one comes along. —E.S.
If Netflix's Polar wasn't so sexist, it would be amusing, trashy fun. Directed by Jonas Åkerlund (best known for making music videos like Lady Gaga's "Paparazzi" and "Telephone"), its candy-colored aesthetic feels like Quentin Tarantino by way of Katy Perry. It's adapted from a 2012 webcomic, but the comparisons to John Wick are obvious, introducing a cartoonish world of elaborately costumed assassins. Dressed like members of Kesha's entourage, these assassins are a puzzling combination of horny and incompetent. The action sequences range from brutally violent to inexplicably stupid (why are the bad guys so bad at their jobs?), including one of Mads Mikkelsen's signature moves: murdering people while partially naked and smeared with blood. —Gavia Baker-Whitelaw
Picking up right where the Breaking Bad finale ended, El Camino follows Jesse Pinkman, finally free from Walter White, as he tries to get out of Albuquerque before anyone can find him. The subject of a massive police search, Jesse must move quickly if he wants any chance of getting out. With series creator Vince Gilligan back to write and direct and Aaron Paul back as Jesse, El Camino is a satisfying return to this story and wonderful coda for the long-suffering Jesse. —E.S.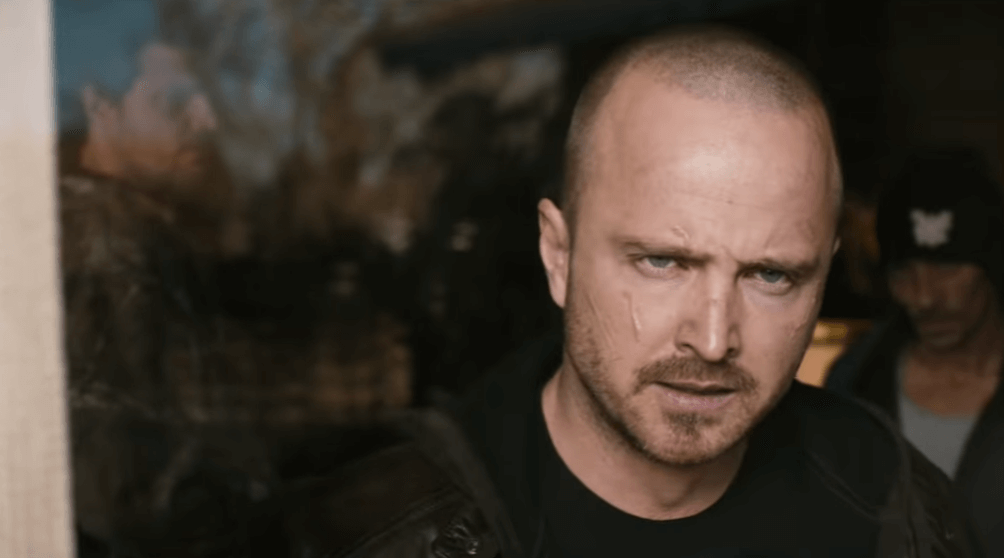 6) Drive
Nicolas Winding Refn's breakthrough film, about a stunt driver who gets caught up with a nasty pack of gangsters, walks a fine line between pomposity and genuine coolness. From the opening heist and getaway, Refn's guides viewers through a series of familiar tropes, but puts a spin on them you haven't seen before. The plot is deceptively simple, just like Ryan Gosling's Driver. But Refn is chasing a vibe, and if you catch, Drive quickly becomes intoxicating, despite its moments of extreme violence. Drive helped cement Refn's reputation as a provocateur and, hate it or love it, will draw a strong reaction out of you. —E.S.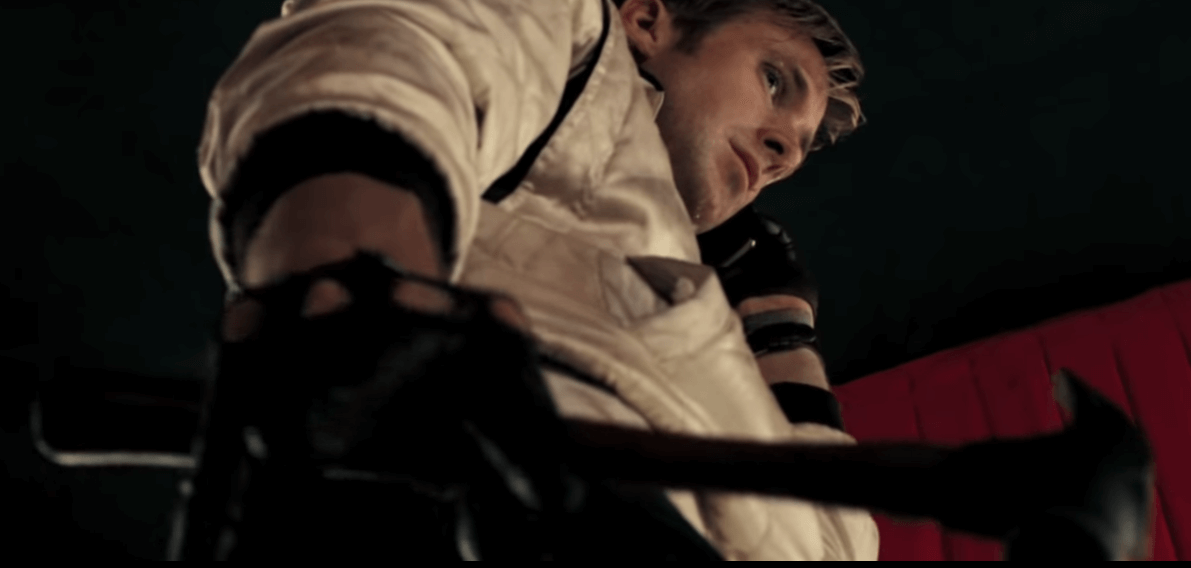 The best Netflix gangster shows
1) Breaking Bad
To even put Breaking Bad in the gangster genre seems like a misnomer, given that the show is so much more than what comes to mind for most people when they think of traditional "gangster" stories. Yet the story of terminally ill chemistry teacher Walter White's descent into evil as he rises to power as a drug lord is ostensibly still a genre show. Breaking Bad is not a conventional crime thriller, but it does fit into a category the same way that The Sopranos or The Wire do—which is to say, not neatly. The show succeeded because, like many other TV dramas from this era, it used genre tropes to explore deeper ideas. It's the reason why 10 years after it first premiered, Breaking Bad is still routinely called the best television show of all time. —C.O.
Narcos: Mexico shifts the focus north, from Colombia to Mexico, exploring the rise of the Guadalajara Cartel during the 1980s. Diego Luna stars an enterprising trafficker who rises to head the Cartel thanks to his shrewd intelligence and a willingness to take huge risks in attempting to form an alliance between a circus of violent, competing criminal fiefdoms. Opposing him is Kiki Camarena (Michael Peña), an ambitious DEA agent with no patience for "established protocols" that only serve to secure the status quo. Their strong performances anchor a twisting, addictive narrative that proves that Narcos is in no danger of running out of steam—or compelling subject matter—anytime soon. —David Wharton
Beneath the charming sarcasm of Jason Bateman's exterior, there's always been a hint of malice. That makes him the perfect lead for this attempt at prestige drama. Financial adviser Marty Byrde flees Chicago with his wife, Wendy (Laura Linney), and two children for Lake of the Ozarks. Once there, he's tasked with laundering $8 million for a Mexican drug cartel. Marty is in over his head almost as soon as Ozark begins, and he struggles to keep from drowning throughout the 10-episode season. As is always the case with this kind of show, that's the sick fun of it. —C.O.
This German-made pre-WW2 drama takes viewers back in time to the Weimar Republic in the Golden Twenties. Creators Tom Tykwer, Hendrik Handloegten, and Achim von Borries recreate the atmosphere with stunning detail. With production costs exceeding $40 million, the show is the most expensive German TV series and non-English language drama series ever. The end result is Cabaret meets crime television. It also offers Americans a dire warning. As the plot progresses, heroes must choose between their morals and nationalism. Babylon Berlin shows us how a progressive nation can crumble when it allows bigotry and intolerance to fester. —Tess Cagle
5) Drug Lords
Each episode of Drug Lords explores the life of a different narcotics boss, as well as their organizations and the law enforcement officials who eventually brought them down. All of these stories have been fictionalized at least once, inviting comparisons to their Hollywood retellings. Many players from these events are interviewed, with results that range from extremely candid and revealing to by-the-book recounts of historical events. —C.O.
Through a bounty of interviews with cops, criminals, and addicts, Dope makes one thing clear: The war on drugs is, and always has been, horrible. The show's casually depressing portrayal of America's narcotics policies makes it a frustrating watch, shocking and completely unsurprising at once. But, despite its other faults, it's worth watching. —C.O.
Like most things that happen in modern society, the story kicks off with a tweet that goes viral. Kate del Castillo, a famous Mexican actress, lamented the state of affairs in Mexico and tweeted at Sinaloa cartel kingpin Joaquin "El Chapo" Guzman, imploring him to help his country. It's a bold and reckless move that nevertheless catches the attention of El Chapo. El Chapo agrees to an interview and soon Kate and Sean Penn are planning logistics. It's a surreal story and del Castillo tells it with urgency. But as the documentary progresses the story starts to sound much more thrilling for the people who lived it than the audience listening. —E.S.
Based on Giancarlo De Cataldo and Carlo Bonini's novel, Suburra is set in Rome and revolves around conflicts between organized crime, politicians, and the Church itself, all of which have plans for the small seaside town of Ostia. The Church owns it, and the Mafia—especially a local crime boss known only as "Samurai" (Francesco Acquaroli)—wants it, planning to convert the sleepy burgh into a gambling mecca. Against this backdrop of powerful, dangerous people, three young small-time hustlers hatch a blackmail scheme involving a lusty priest and a tape he very much doesn't want going public. —D.W.
Editor's note: This article is regularly updated for relevance.
Daily Dot Netflix Guides
---
Best Movies on Netflix
---
Best Shows on Netflix
---
---