Warning: This review contains spoilers for seasons 1 and 2 of The OA.
Trying to describe The OA to a person who hasn't watched the Netflix series is difficult. It's got supernatural elements. It's got science fiction elements. It's got cultish elements. The main characters obsessively follow a theory about multiple dimensions, which includes choreographed "movements" to send people to these other dimensions. Nothing about The OA season 2, which debuted on Netflix last Friday, is clichéd or predictable. Watching it feels like being immersed in an interactive experience while taking psychedelics.
The OA season 2

RELEASE DATE:
3/22/2019
DIRECTOR:
Brit Marling, Zal Batmanglij
STREAMING:
Netflix
Brit Marling jumps into another dimension in this wonderfully bizarre series.
If you haven't yet watched the first season of the OA, which was released in December 2016, stop reading this review and go watch it now. To recap: Prairie Johnson (Brit Marling), a blind woman in her late 20s, mysteriously appears after being missing for seven years. But as her adoptive parents discover, her vision has been completely restored. Prairie was kidnapped by a scientist named Hunter Aloysius "Hap" Percy (Jason Isaacs), who is studying people who've had a near-death experience (NDE). Hap locks Prairie and four other people in his elaborate basement with a shared stream for bathing and a gas that makes his victims more compliant. Prairie obviously escaped, and she tells her story to a group of teenagers and one teacher so she can then teach them the five "movements" which the kidnapped victims discovered can heal people, as well as send them to a different dimension. We also learn the meaning of the show's title—"OA" means "original angel," and it's the name that Prairie goes by in the basement after her vision is restored. At the end of season 1, Prairie gets hit in the chest by a bullet, and it's implied that she "jumped" to another dimension when she died.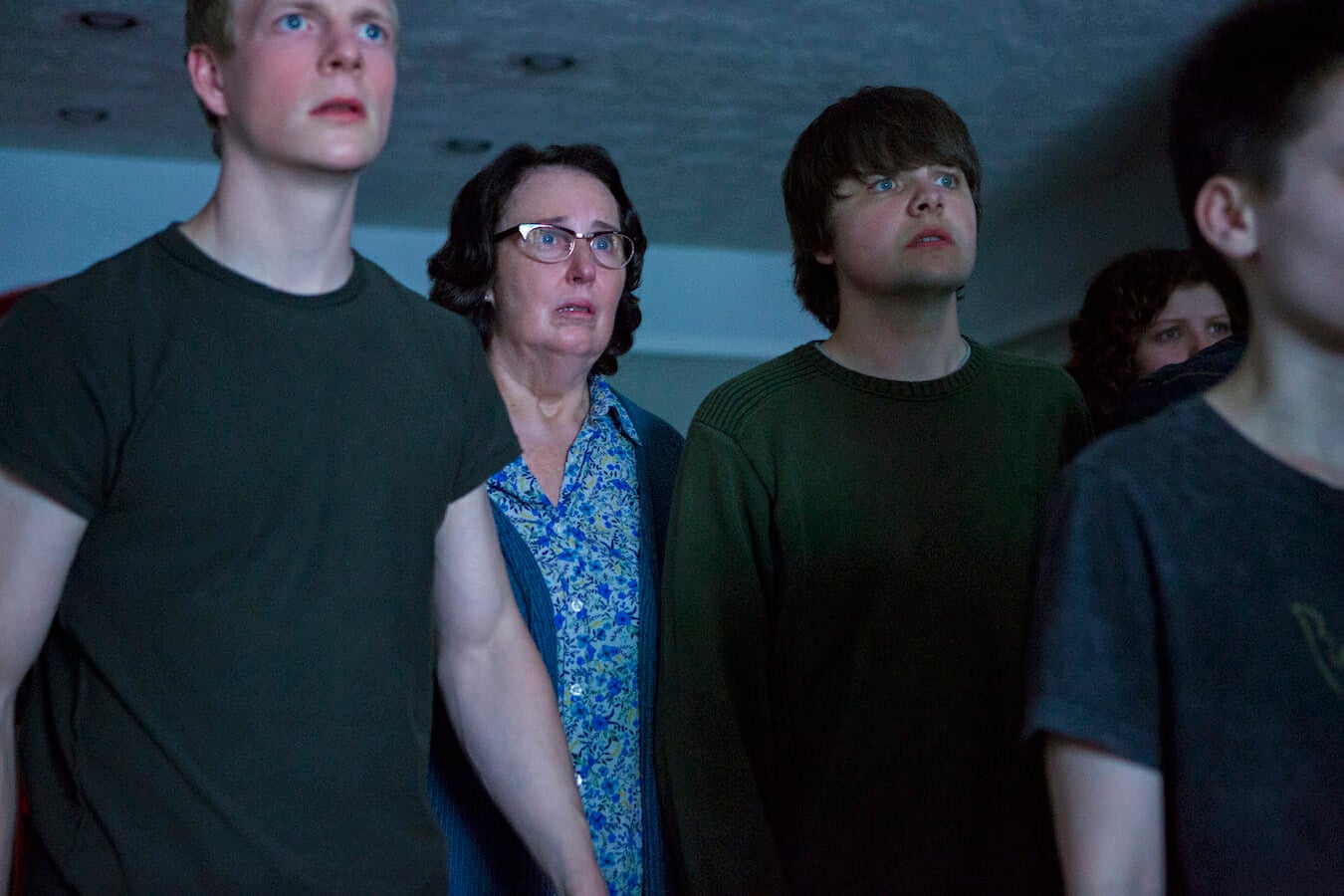 That's a lot to process in one season of TV. But if the first season messed you up (in a good way), The OA season 2 will break your brain. The show opens with a new character: Karim Washington (Kingsley Ben-Adir), a private investigator tasked with finding a missing teenage girl. Karim inhabits an alternate dimension from season 1. In this new dimension, Prairie goes by her Russian birth name, Nina Azarova, and was never adopted by an American couple. (Also: Joe Biden is president instead of Barack Obama.) Prairie/OA's friends from Hap's basement all appear in this new dimension in slightly different roles, including Homer (Emory Cohen), the man she fell in love with while trapped underground for seven years. Season 2 continually jumps between the dimension from season 1 and this new dimension, with mostly satisfying results. 
In the first dimension, the five teens—Steve, Buck, Jesse, Alfonso, and Angie—and former high school teacher Betty Broderick-Allen (The Office's Phyllis Smith) must figure out how to reach Prairie/OA in the alternate dimension. In this new dimension, Karim follows clues to find the missing Michelle Vu (who is actually Buck, a transgender teen, in the first dimension). OA, who is Nina in the new dimension, gets checked into a psychiatric institute run by Hap, who is fully aware that he jumped dimensions. Hap is once again keeping several of the same characters captive—but in this dimension, he uses a professional institute instead of his basement. To detail what happens next would ruin the effect of watching the fever dream that is The OA season 2. Let's just say it includes a giant, psychic octopus, a person communicating through a mirror, and both Grindr and Tinder dates.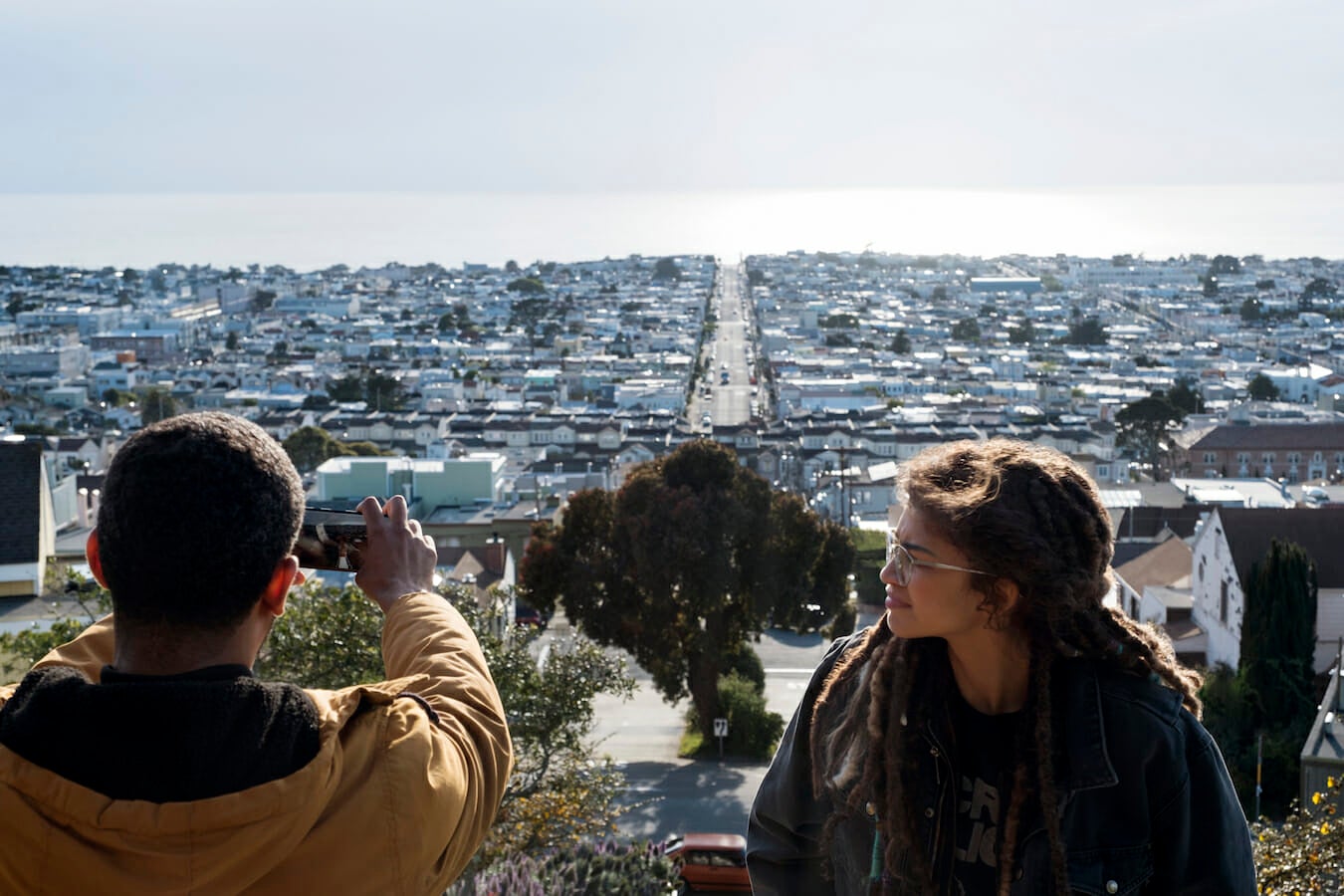 By the end of The OA season 2, you may be wondering: Does this show have a point? Right now, it doesn't matter, because The OA is unlike anything else on TV. Its use of multiverses and alternate dimensions parallels other popular Netflix original series, such as Stranger Things and Russian Doll. In fact, Netflix apparently greenlit The OA at the same time as Stranger Things, so perhaps the streaming service was going through a speculative period. But The OA is proving to be a weird, original show that is forging its own path. It's unclear what we'll find out at the end of this series, but for now, the ride is thoroughly enjoyable.
As Marling's OA says to Karim in one episode: "I'm not mentally ill, but I do think logic is overrated." That line aptly sums up The OA season 2.
Still not sure what to watch tonight? Here are our guides for the absolute best movies on Netflix, must-see Netflix original series, documentaries, docuseries, and movies.
Need more ideas? Here are our Netflix guides for the best war movies, documentaries, anime, indie flicks, true crime, food shows, gangster movies, Westerns, and movies based on true stories streaming right now. There are also sad movies guaranteed to make you cry, weird movies to melt your brain, and standup specials when you really need to laugh. Or check out Flixable, a search engine for Netflix.