From the very first shot of Russian Doll—a woman alone in a bathroom, staring at her reflection—the Netflix original series takes a circuitous route through New York City's East Village and manages to convey quite a bit within just a few blocks.
Russian Doll
RELEASE DATE:
2/1/2019
CREATOR:
Natasha Lyonne, Amy Poehler, Leslye Headland
STREAMING:
Netflix
Natasha Lyonne leads this time-loop dramedy that looks deep into our collective pain and grief.
Natasha Lyonne plays Nadia, a witty, snarky, perpetually smoking video game engineer who's attending her 36th birthday party. She smokes a joint laced with cocaine, hooks up with a random partygoer, and gets hit by a car while looking for her cat, setting in motion a loop from apparent death back into the bathroom, where Harry Nilsson's trotting, eternal "Gotta Get Up" buffers Nadia's increasingly panicked returns.
Lyonne, who created the show with Amy Poehler and writer/director Leslye Headland, is an immediately engaging character, bursting into the lives of everyone she meets. That Russian Doll is being released a day before Groundhog Day is likely a nod to the Bill Murray movie of the same name, but this isn't another version. It's part detective show, following Nadia as she tries to retrace her steps and figure out what's happening to her, only to end up toppling down a flight of stairs or falling into a basement. So many detective shows hinge on the Man Haunted By His Past, so it's refreshing to have Lyonne as the lead in this iteration, investigating herself—though she's haunted by her past too.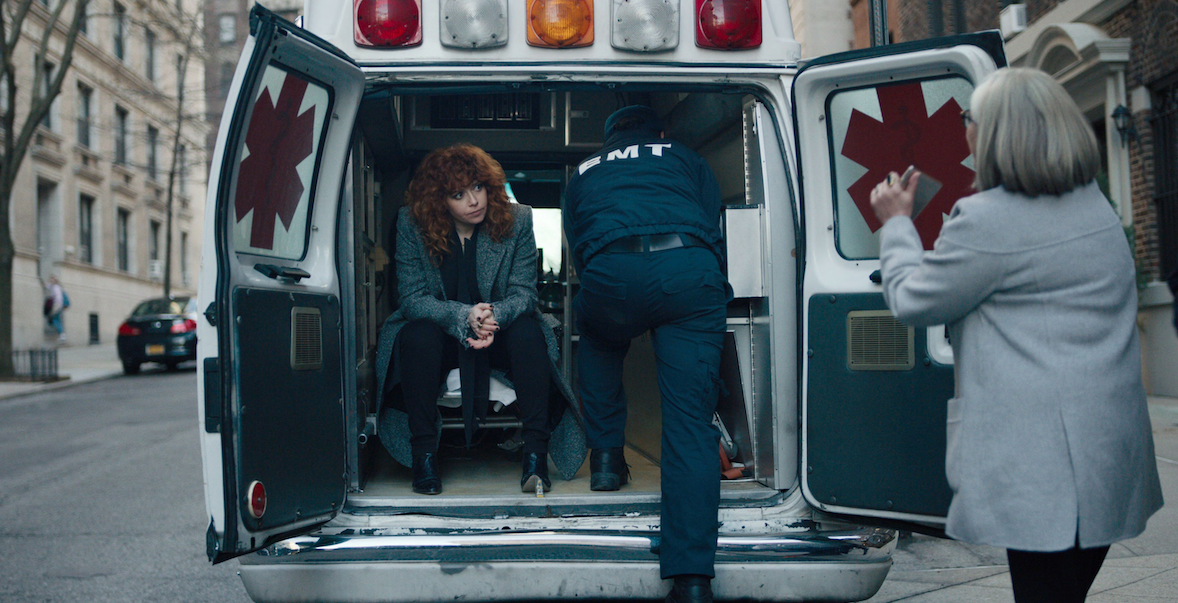 It's also part philosophical exploration of grief, fate, and morality. Nadia is self-absorbed and damaged, something that is illuminated with every death and "rebirth," but the series doesn't give us a neat movie ending where she figures herself out. She tries to better herself but doesn't always succeed. "I'm the abyss," she tells a homeless man named Horse, who figures into the plot in other ways. There are echoes of Netflix's Black Mirror: Bandersnatch and Amazon's Homecoming but Russian Doll has more attitude. Its analysis of the existential void is fun! It also has emotional weight.  
Eventually, Nadia meets another kindred soul, Alan (Charlie Barnett), in a plunging elevator. He also always ends up back in a bathroom, reliving a loop where he proposes to his cheating girlfriend (Orange Is the New Black's Dascha Polanco). The thread of Nadia's work as a video game coder gets a little lost as the series goes on, but perhaps when she mentions "a bug in the code" while trying to unravel her loop, it's meant to be taken more spiritually.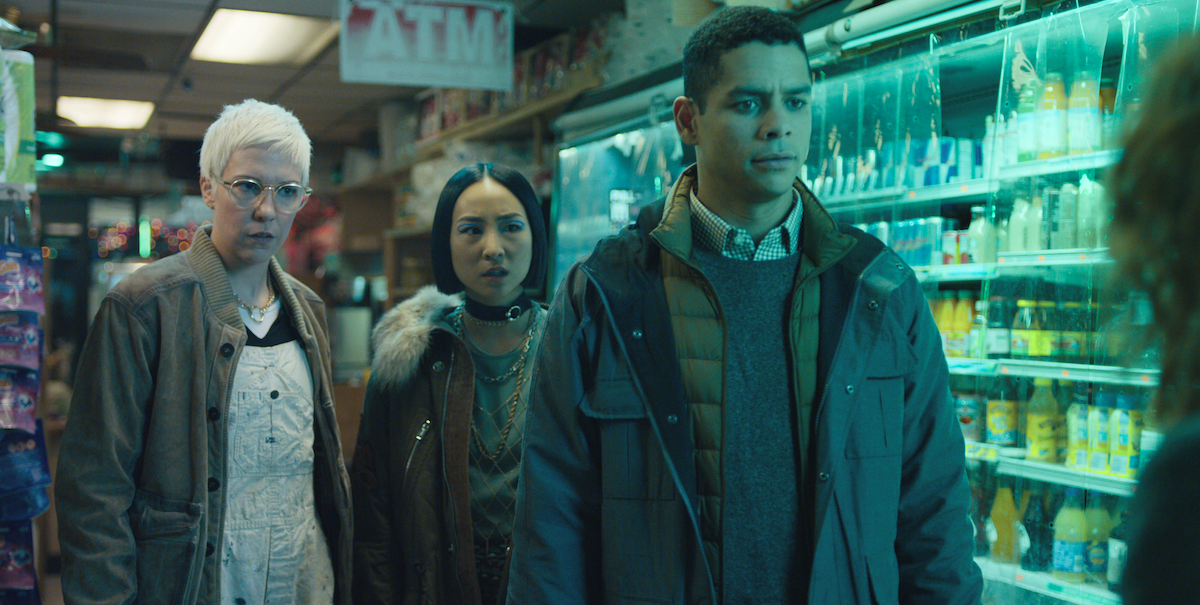 Though the series is created, written, and directed by women, it was still jarring to see Dave Becky, Poehler's and Lyonne's manager, listed as an executive producer in the closing credits. Becky, Louis C.K.'s former manager, apologized after a 2017 New York Times piece for silencing two women who spoke out about C.K.'s inappropriate behavior, and while Broad City's new season debuted without his producer credit, it's kind of astounding how many projects he's still attached to. Or, read another way: It isn't.
That said, Russian Doll will make you contemplate things beyond its nesting confines. Working online every day, seeing the fresh horrors of humanity and trying to investigate the "why" only to go to sleep and do the same thing the next day is kind of like Russian Doll! Am I Russian Doll-ing myself in my creative work, paralyzed to take a leap and face the real me? Or is Russian Doll a symbol for what we still need to discover about ourselves? After eight episodes, I didn't really come away with a definitive idea of what Russian Doll was about, but it didn't bother me as much as it does with other shows. It was more of contemplation than a binge. We all end up back in the mirror.
Still not sure what to watch tonight? Here are our guides for the absolute best movies on Netflix, must-see Netflix original series, documentaries, docuseries, and movies.
Need more ideas? Here are our Netflix guides for the best war movies, documentaries, anime, indie flicks, true crime, food shows, gangster movies, Westerns, and movies based on true stories streaming right now. There are also sad movies guaranteed to make you cry, weird movies to melt your brain, and standup specials when you really need to laugh. Or check out Flixable, a search engine for Netflix.