When I jotted my initial 5-star review in my notes for this show, I hesitated. Am I really going to give a food show five stars? After I thought about it more, I realized the problem was with this reviewer and not the show. If a television show moves you to tears with its artistry, it deserves praise. If you can't imagine food TV being done any better than this, then it deserves the best possible rating. This idea—that just because we don't expect something to be the best doesn't mean it can't be the best—is central to Netflix's culinary docuseries Street Food.
Street Food

RELEASE DATE:
4/26/2019
CREATORS:
David Gelb, Brian McGinn
STREAMING:
Netflix
This brilliant docuseries celebrates the world's best street foods and the compelling figures who keep culinary traditions alive.
Street Food, the newest offering from Chef's Table masterminds David Gelb and Brian McGinn, has the lovely filmmaking and meticulous food porn shots that you have come to expect from them, and much of modern documentary food culture in the Instagram era. Yes, Street Food offers the exotic locales and delicious cuisine, but this series adds a sharp sociopolitical sensibility that makes for one of the most compelling food shows ever made.
The pilot episode follows legendary street food vendor Jay Fai, who rose from Bangkok's slums to receive a Michelin star for her crab omelet. Fai's story is inspirational, but the show is quick to tell us that the life of a street food vendor is not all roses. In fact, street food cooks are at the center of a worldwide fight against gentrification. "This is a rupturing ecosystem that has been in place for decades. This place was surrounded by bars," Fai says in the otherwise joyful pilot. "Last year, the landlord suddenly shut us down. Most of our fellow vendors quit and moved back to their hometowns."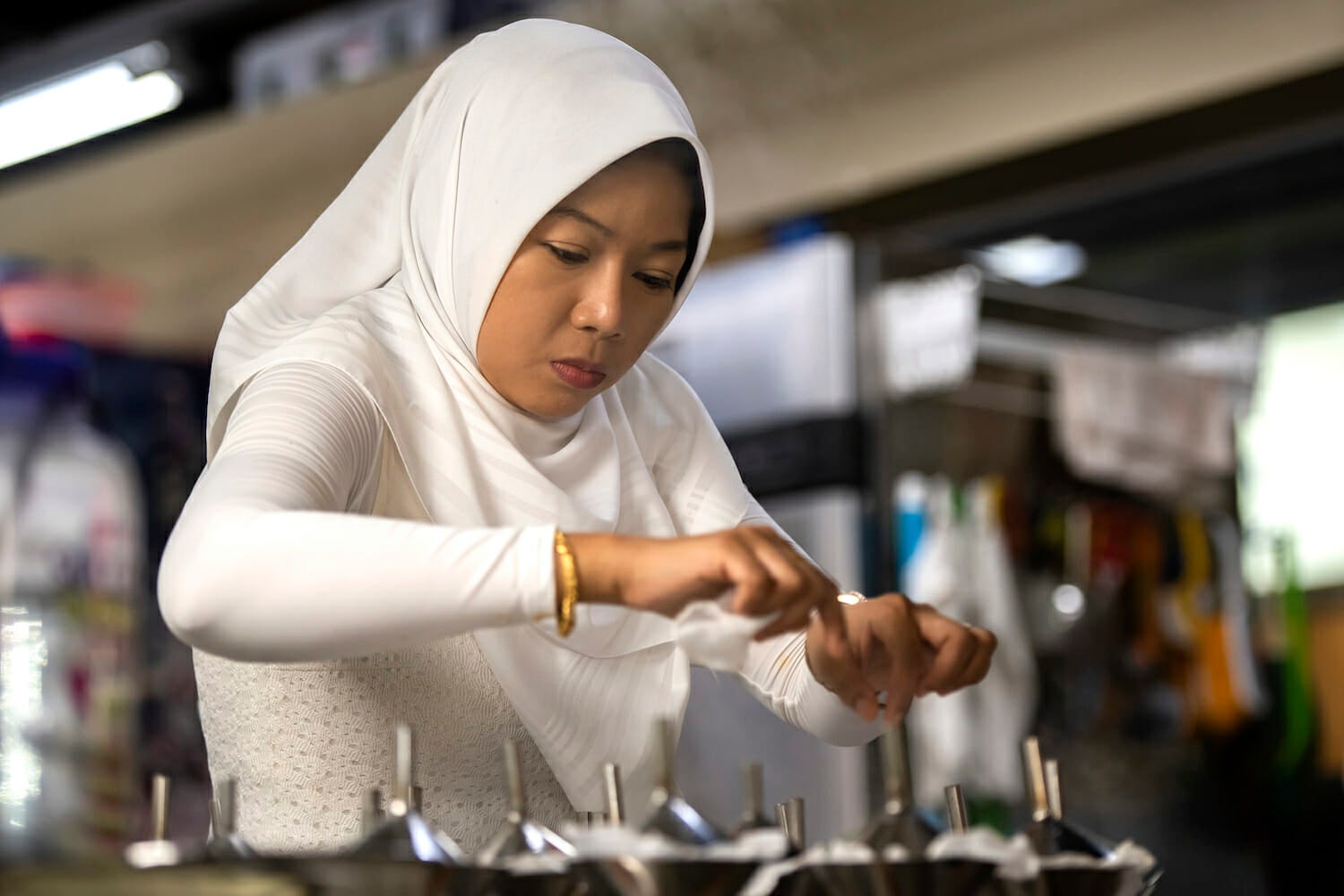 Gentrification plagues neighborhoods and displaces vendors around the world, from Los Angeles to the numerous cities throughout Southeast Asia in which season 1 of Street Food takes place. Yet these street food vendors define and preserve a region's culinary culture, despite often being shunted by governments and developers. This dichotomy introduces a host of historical, philosophical, and political ideas that dance on the margins of Street Food.
Don't think this means that the Chef's Table crew doesn't know what you tuned in for. The show uses these sociopolitical questions to re-contextualize the cuisine and center the chefs. Not only does the stunning pilot episode show a variety of Thai foods and explain the cultural traditions behind them, but is also serves as a thorough and thoughtful biography of its featured chef, Fai. We even see archival video of the Bangkok of her youth, which helps us visualize how both she and her city have changed after decades of cooking, day in and day out.
Street Food takes many of its technical elements from Chef's Table, and the same intersection of food and culture that Anthony Bourdain loved is evident here. But the show's best comparison might be the masterful 2011 documentary Jiro Dreams of Sushi. As with Jiro, Street Food avoids feeling touristy, or worse, engaging in poverty porn, by allowing chefs to tell their stories in their own words. The camera never condescends to the chefs, but instead empowers them. The filmmakers never mythologize their subjects, but simply allow the meditative beauty of their work and the complexity of their life stories to speak for themselves.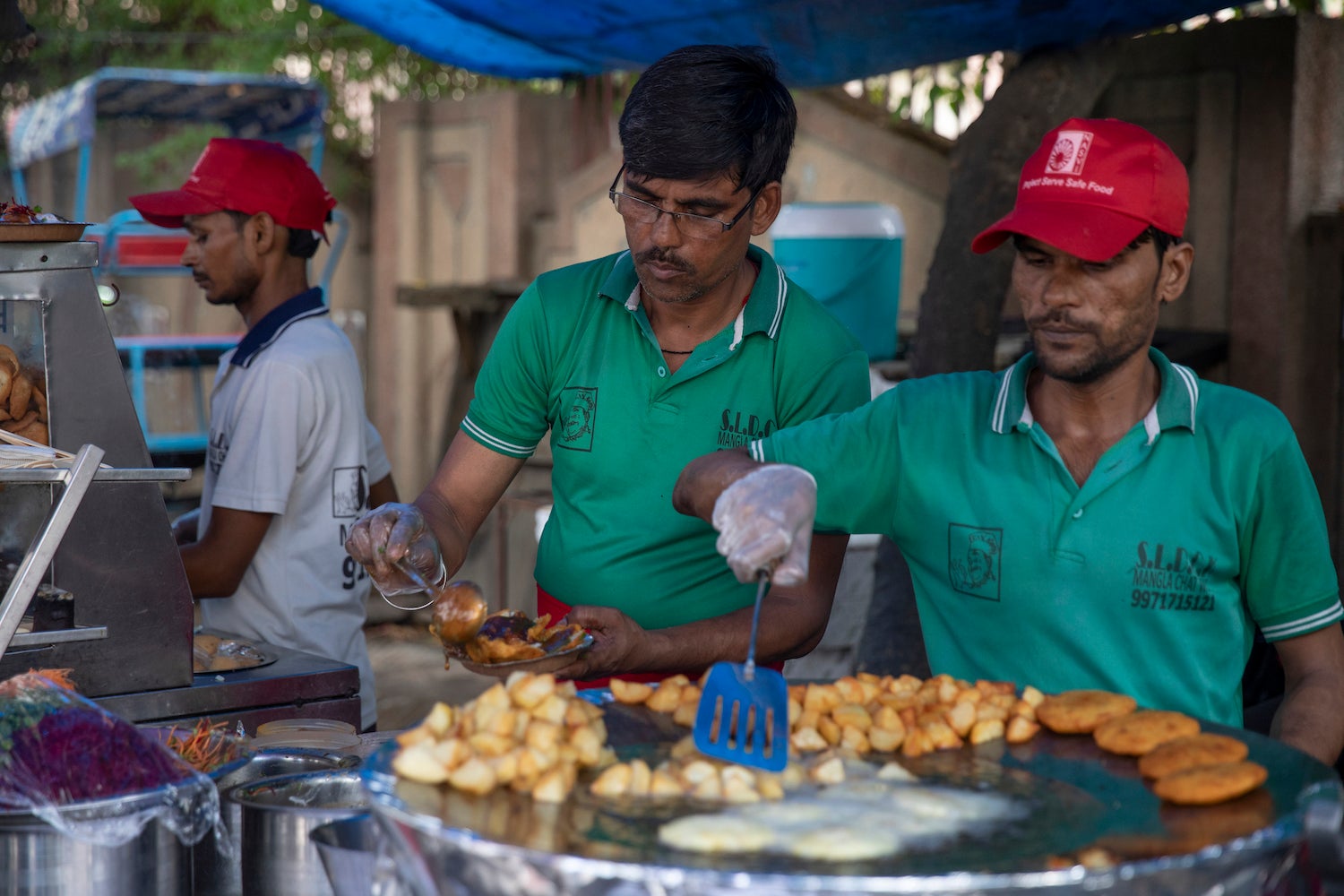 Truoc, the subject of the "Ho Chi Minh City" episode, hasn't had quite as charmed a career as Fai. She tells stories of loan sharks, poverty, and losing a child. But instead of wallowing in her Truoc's struggles, the episode tells the story of a woman who has grown and adapted her business from a snail stand to a 15-item street-side restaurant, doing what she loves and putting her son through college along the way. One gets the sense that this is how Truoc wants her story told. As she says, "Sadness leaves us nowhere."
In the "Singapore" episode, the filmmakers examine the life and work of Aisha Hashim, a woman who has brought the steamed rice and coconut dessert putu piring back to prominence in Singapore's hawker centers. Hashim once dreamed of being an American pastry chef, but returned to help her family run their putu piring stand during the struggling economy. On one hand, she compromised her original dream, but on the other, she has expanded her family business into a burgeoning empire with five stores.
"I wanted to be a pastry chef," Aisha told her now-husband Nizam when she first returned to Singapore.
"You already are," he said.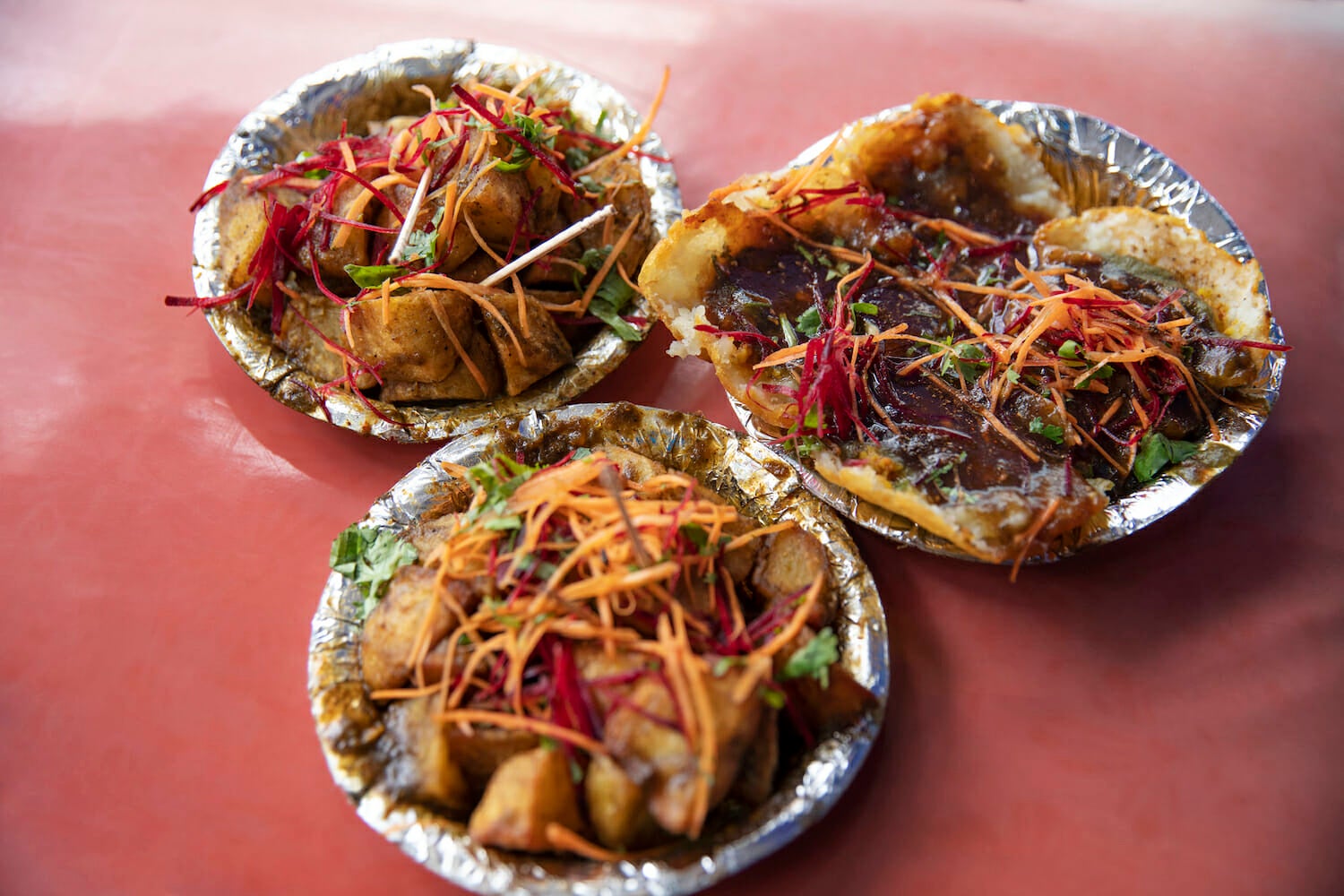 If there is one complaint about Street Food, it's that there are too few episodes. Season 1 focuses solely on Southeast Asia. This makes sense, as it's likely an unfamiliar region for many Western viewers and boasts the world's preeminent street food culture. But as you traipse through Bangkok, Delhi, and Seoul, you can't help but wish you had the same access to the streets of Mexico City, Reykjavik, or Istanbul. Thankfully, it's easy to imagine Street Food becoming a cultural phenomenon on par with Chef's Table, with a little more culture and a lot more heart.
Street Food expertly walks the tightrope of portraying life's harsh realities and celebrating enduring beauty in its first season. Banh mis are a source of Vietnamese pride, but their colonialist roots need to be discussed. Singapore is a land of diversity and opportunity, but also of stark inequality. There are no easy recipes, and there are no easy answers.
Still not sure what to watch tonight? Here are our guides for the absolute best movies on Netflix, must-see Netflix original series, documentaries, docuseries, and movies.
Looking for something more specific? Here are our Netflix guides for the best war movies, documentaries, anime, indie flicks, true crime, food shows, rom-coms, LGBT movies, alien movies, gangster movies, Westerns, film noir, and movies based on true stories streaming right now. There are also sad movies guaranteed to make you cry, weird movies to melt your brain, old movies when you need something classic, and standup specials when you really need to laugh. Or check out Flixable, a search engine for Netflix.