Netflix's selection of thrillers has only grown since it started doubling down on original series and movies, and in the last couple of years, it's released (and acquired) some must-watch titles. From psychological thrillers to interactive mysteries, there's something for every corner of the brain. Here are the best new thrillers on Netflix, with an emphasis on 2018 and 2019 releases.
The best new thrillers on Netflix
That cold panic you feel when your password doesn't work? Cam takes that feeling and stretches it into a smart thriller about online identity and sex work. Written by Isa Mazzei, a former cam girl, Cam stars Madeline Brewer as Alice, a woman who performs as alter ego Lola and is trying to build a following like any modern content creator. Things take a turn when she's locked out of her account and her doppelganger starts putting on a show, and Cam drills down into the fractured identities we (sometimes inadvertently) create online. —Audra Schroeder
With a full commitment by the cast, Velvet Buzzsaw embraces its absurdity from the start. Set in Los Angeles' art world, Dan Gilroy's satirical horror takes on capitalism and the kinds of people who would try to profit from a dead man, even when it starts to kill them. You might not relate to most of the characters or any of their plights, but you won't be able to take your eyes off them. —Michelle Jaworski
You stars Penn Badgley in an eerily similar, yet much darker, role to his Dan Humphrey character on Gossip Girl. Like Dan Humphrey, Joe Goldberg loves books, lives in New York City, and spies on women in wealthy social circles. But while Dan Humphrey made light spying seem relatively innocent, Joe Goldberg is a creep who justifies all of his actions—stalking, physical assault, abduction, and murder—under the guise of "love." You is a blend of Riverdale and Gossip Girl with a pinch of Mr. Robot, and the slow-boiling plot makes it easy to binge-watch despite the disturbing subject matter. —Tiffany Kelly
There are plenty of TV shows and movies about alternate realities and star-crossed timelines, but Russian Doll takes that premise and builds in a detective show and a philosophical exploration of morality. Series co-creator Natasha Lyonne plays Nadia, a former game designer who dies on her 36th birthday only to be rerouted back into that night to relive it again. As Nadia investigates her situation she has to take a look at herself as well, but the series resists giving us a neat ending or "fixing" her. —Audra Schroeder
READ MORE:
Mike Flanagan's Netflix adaptation of Shirley Jackson's work makes a family—the Crains—and their twisted collective history the narrative thread. But he manages to keep the focus on engaging female characters while building out a new world. The 10-episode series toggles between the past and present, as we see the Crain family living at Hill House and then reconvening after a death. —Audra Schroeder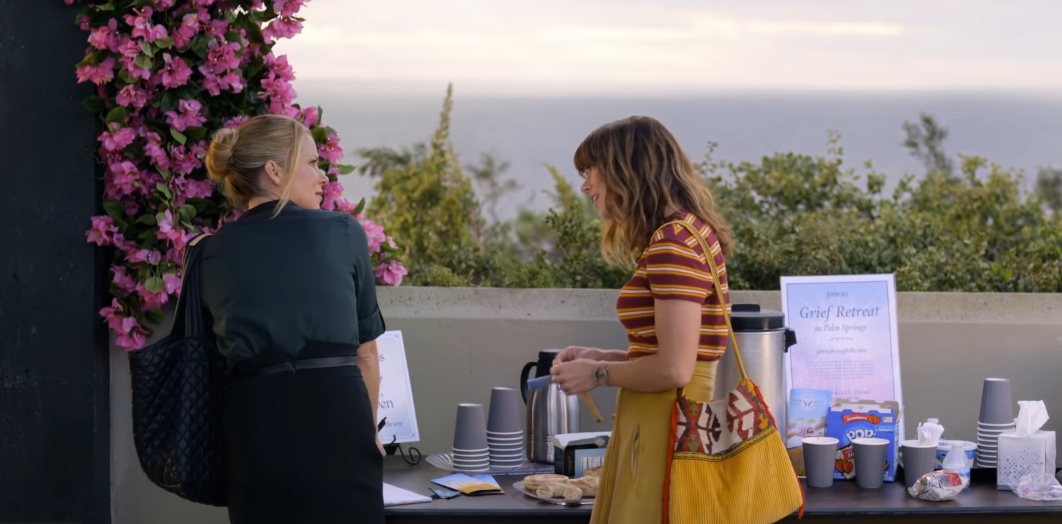 Dead to Me is a comedy, drama, and thriller all wrapped up into one TV series. It follows Jen as she attempts to come to terms with the death of her husband Ted in a hit-and-run accident by solving the murder, right as she meets warm and positive Judy at a grief support group. The two form a fast friendship and team up to find the owner of the car responsible for Ted's death, despite their different personalities. The most fun part about watching Dead to Me is the twists and turns sewed into the plot, making it an easy series to binge watch in a weekend. —Tess Cagle
7) The Endless
Two brothers who grew up in a UFO cult return to the desert camp as adults to figure out exactly what happened to them, and things quickly go sideways. They find cult members stuck in weird time loops, wormholes from other realities, and something menacing in the sky. Directors (and stars) Justin Benson and Aaron Moorhead made a low-budget film that's big on heady ideas and images, and The Endless also ties in with their 2012 film Resolution. —Audra Schroeder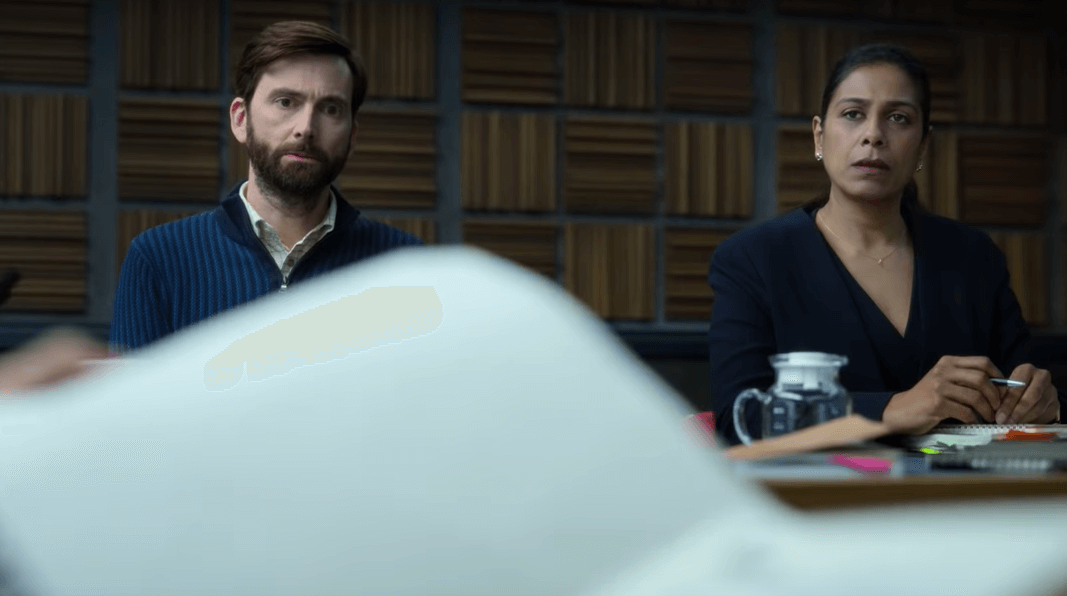 Criminal ​is the streaming giant's credible and often gripping turn at the popular police-drama procedural. Armed with a novel premise, the sweeping crime-solving series takes place in four separate countries (United Kingdom, Spain, France, Germany) for three episodes in each location. The big trick: All 12 episodes transpire almost entirely within the metropolitan police interrogation rooms in each country. —Kahron Spearman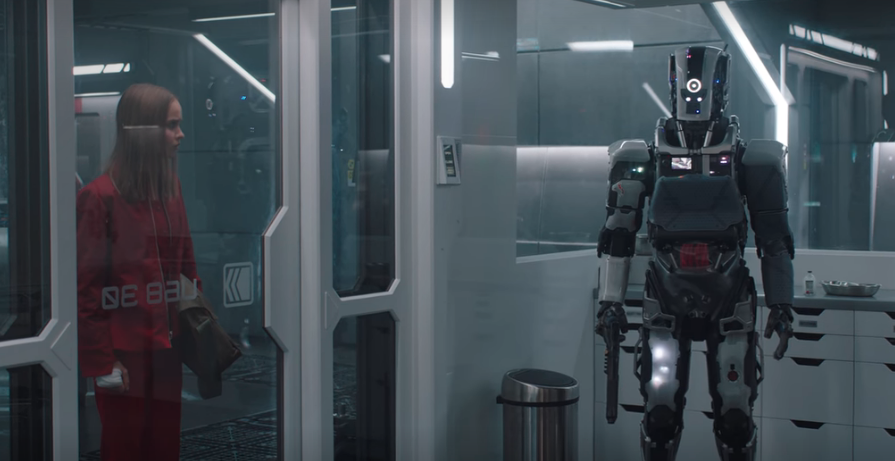 Set in a post-apocalyptic bunker, I Am Mother is a smart thriller about a girl named Daughter (Clara Rugaard) who was raised from birth by a robot named Mother (Rose Byrne) after a mysterious plague wiped out the Earth's population. Daughter's peaceful life gets upended when a human survivor (Hilary Swank) arrives from outside the bunker, leading Daughter to question what other lies Mother has been telling. I Am Mother is a twisty, self-contained sci-fi drama that explores wider themes with a small cast, sparing the complicated world-building and simply giving Rugaard and Swank plenty of interesting material. —Gavia Baker-Whitelaw
READ MORE:
A python has never choked me out, but I imagine watching Netflix's Calibre is a reasonable approximation. The movie starts with hedonistic bachelor Marcus (Martin McCann) and nebbish father-to-be Vaughn (Jack Lowden) getting away for a weekend hunting trip in the Scottish Highlands. When you have a person reticent to shoot a gun prodded along by someone excited to shoot, well, bad things tend to happen. Writer and director Matt Palmer shows restraint throughout by keeping the story tightly contained, making Calibre a thrilling descent into darkness. —Eddie Strait
Black Mirror: Bandersnatch introduces viewers to protagonist Stefan Butler (Dunkirk's Fionn Whitehead) in 1984, where he is developing a choose-your-own-adventure game called Bandersnatch, based on his favorite book. Following a fateful night with software company Tuckersoft, the events of Stefan's life begin to blur together with the game, and his grasp on his own sanity starts to loosen. This "movie/television as a game" approach could be either the future of streaming entertainment, or just a clever gimmick—or possibly both. The final layer of meta-irony to Bandersnatch is that it makes the viewer feel as if they're in an episode of Black Mirror themselves. —Chris Osterndorf
The Israeli-American historical spy thriller The Angel is a mostly well-done adaptation of Uri Bar-Joseph's book, The Angel: The Egyptian Spy Who Saved Israel. Capably directed by Ariel Vromen, with Marwan Kenzari and Toby Kebbell starring in exceptional performances, the sturdy film doesn't attempt to be more than it is, living through the complicated backstory. Ultimately The Angel works on its whole, largely on Vromen's excellent direction and the stiff back of Kenzari, who turns in a masterful performance. The politics and messiness of the film aside, his interaction with Kebbell is must-see viewing. —Kahron Spearman
This Indonesian action extravaganza follows Ito (Joe Taslim), a mercenary for the Southeast Asian Triad who decides to leave his brutal lifestyle. But he quickly finds out that there no clean getaways and everything has a cost. With the whole Triad out to get him, Ito must fight for his freedom and life. Writer-director Timo Tjahjanto delivers a raucous two hours full of intricate action scenes both huge and intimate in scale. This film is a must-see for anyone who likes action movies and doesn't mind a little (or a lot) of bloodshed. —Eddie Strait
READ MORE:
From filmmaker Baran bo Odar and writer Jantje Friese, Dark is a show about several intertwining families in the German city of Winden, and the disappearance of several local children. It's half gritty crime drama, half supernatural thriller, all modern prestige television. In the tradition of a depressing amount of series about small towns with missing children, Dark is a sort of cross between Stranger Things, Twin Peaks, and True Detective. It manages to squeeze in plenty of '80s nostalgia, from warnings about the dangers of nuclear power to philosophical riffs on the nature of time. —Chris Osterndorf
This Spanish thriller is a dark and propulsive ride. Desperate to get home for his daughter's birthday, workaholic German hops in a rental car and hits the road. Bad luck strikes before he even leaves the parking lot, as another car backs into him and drives off. Things further derail when German hits a young woman who was walking in the street and has to deal with her friend. When Angels Sleep is a cleverly written movie that continuously raises the stakes for all of its characters. —Eddie Strait
16) Annihilation (international only)
In Alex Garland's adaptation of Annihilation, we still get to explore Area X, a quarantined area of land besieged by mysterious environmental changes. That's about where the similarities to the book end. The film uses author Jeff VanderMeer's spectral setting to get in its characters' heads. Natalie Portman plays Lena, a biologist and former soldier who is grieving the loss of her husband, Kane (Oscar Isaac). He was sent into Area X on a secret mission and feared dead but suddenly returns home—altered. Lena's mission there is one of truth and redemption, but Portman plays her with appropriate detachment. We don't really know her true motives, and fellow travelers Anya (Gina Rodriguez), Cass (Tuva Novotny), Josie (Tessa Thompson), and Dr. Ventress (Jennifer Jason Leigh) have their own reasons for going on an apparent suicide mission. —Audra Schroeder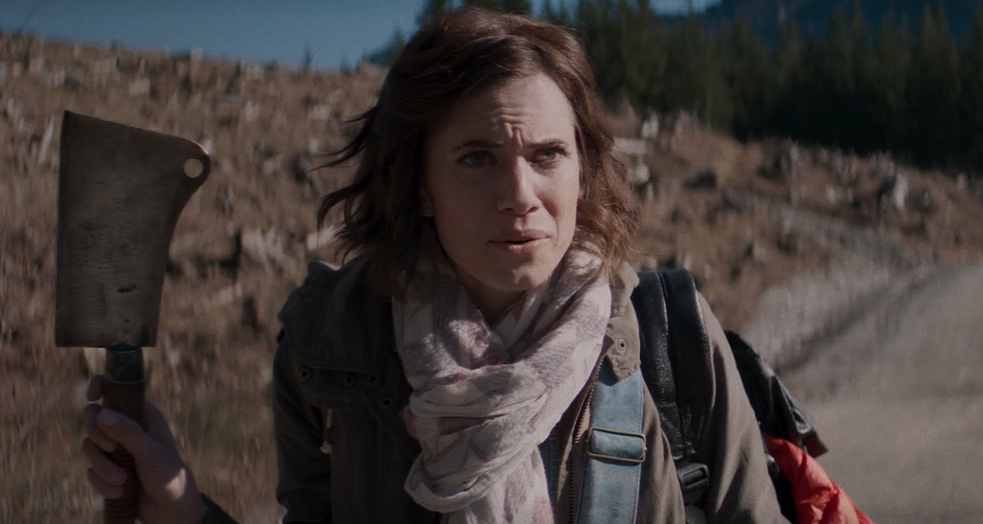 Netflix original horror movie The Perfection is a wild ride that will leave you wondering what you just watched. Centered around two cello prodigies, Charlotte (Allison Williams) and Lizzie (Logan Browning), the plot intentionally confuses viewers and alternates between different points of view. If you can stomach the graphic scenes and cheesy writing, you'll be satisfied by the conclusion. (Warning: The movie includes scenes of rape and abuse.) —Tiffany Kelly 
In its long-awaited second season, Mindhunter expands its story. The FBI's Behavioral Science Unit is given access to more serial killers for profiling, and the casting is impeccable. But its emotional weight comes from the investigation of the Atlanta Child Murders, and an exploration of a community looking for justice. —Audra Schroeder
Still not sure what to watch tonight? Here are our guides for the absolute best movies on Netflix, must-see Netflix original series, documentaries, docuseries, and movies.
Looking for something more specific? Here are our Netflix guides for the best war movies, documentaries, anime, indie flicks, true crime, food shows, rom-coms, LGBT movies, alien movies, gangster movies, Westerns, film noir, and movies based on true stories streaming right now. There are also sad movies guaranteed to make you cry, weird movies to melt your brain, old movies when you need something classic, and standup specials when you really need to laugh. Or check out Flixable, a search engine for Netflix.