Henry Lee Lucas may be the most infamous con artist in history. The troubled West Virginia native confessed to killing hundreds of people in the early 1980s, possibly totaling up to 600 victims—mostly women. Lucas became mainstream news as the grisly particulars of each death attracted the attention of local and national media and Texas law enforcement alike. The confessions helped bring closure to hundreds of family members of the slain. The only problem was that hardly any of it was true.
Netflix's newest true-crime docuseries, The Confession Killer, delves into the confessions and the seedy nature of Lucas' peculiar relationship with law enforcement, specifically with the Texas Rangers. Directed by Robert Kenner and Taki Oldham, the excellent five-episode series breaks down more than the details–it exposes divides in class, law enforcement's leaning into convenience, and how journalism can negatively influence criminal outcomes. 
The Confession Killer

RELEASE DATE:
Dec. 6, 2019
DIRECTORS:
Robert Kenner and Taki Oldham
STREAMING:
Netflix
Netflix's new true-crime docuseries delves into the confessions of Henry Lee Lucas, exposing lawlessness in the pursuit of justice.
The entire ordeal was borne out of a perfect storm of a suspect, mainly because he was already a known killer—or at least had been convicted as one. Lucas originally went to prison in 1960 for slaying his mother in West Virginia. After two attempted suicides, he was admitted into the Ionia State Hospital in Michigan. He served 10 years for her death before being released but immediately violated his parole by attempting to kidnap three girls for which he served an additional five years.
This origin story is the only area where The Confession Killer lacks substance in the understanding of Lucas' "why." It was evident that he'd created the sick ruse for attention. What's given short shrift is his toxic home life as a child. Abusive alcoholic parents had raised Lucas and his eight siblings, according to Biography. His mother prostituted herself within their community.
Lucas was fingered for the killings of Kate Rich and 15-year-old girlfriend Becky Powell. The Texas Rangers detained him until he decided to confess to the murders. The reality, though, is that there wasn't any evidence confirming his confession. The coroner could not fully determine the identity of the remains, and the forensics were inconclusive. 
In a courtroom bombshell no one saw coming, he casually mentions to the judge about the 100-odd other women he'd killed. Instantly, Lucas had turned from a suspect in two killings in Texas to the centerpiece of open and cold murder cases all over the country.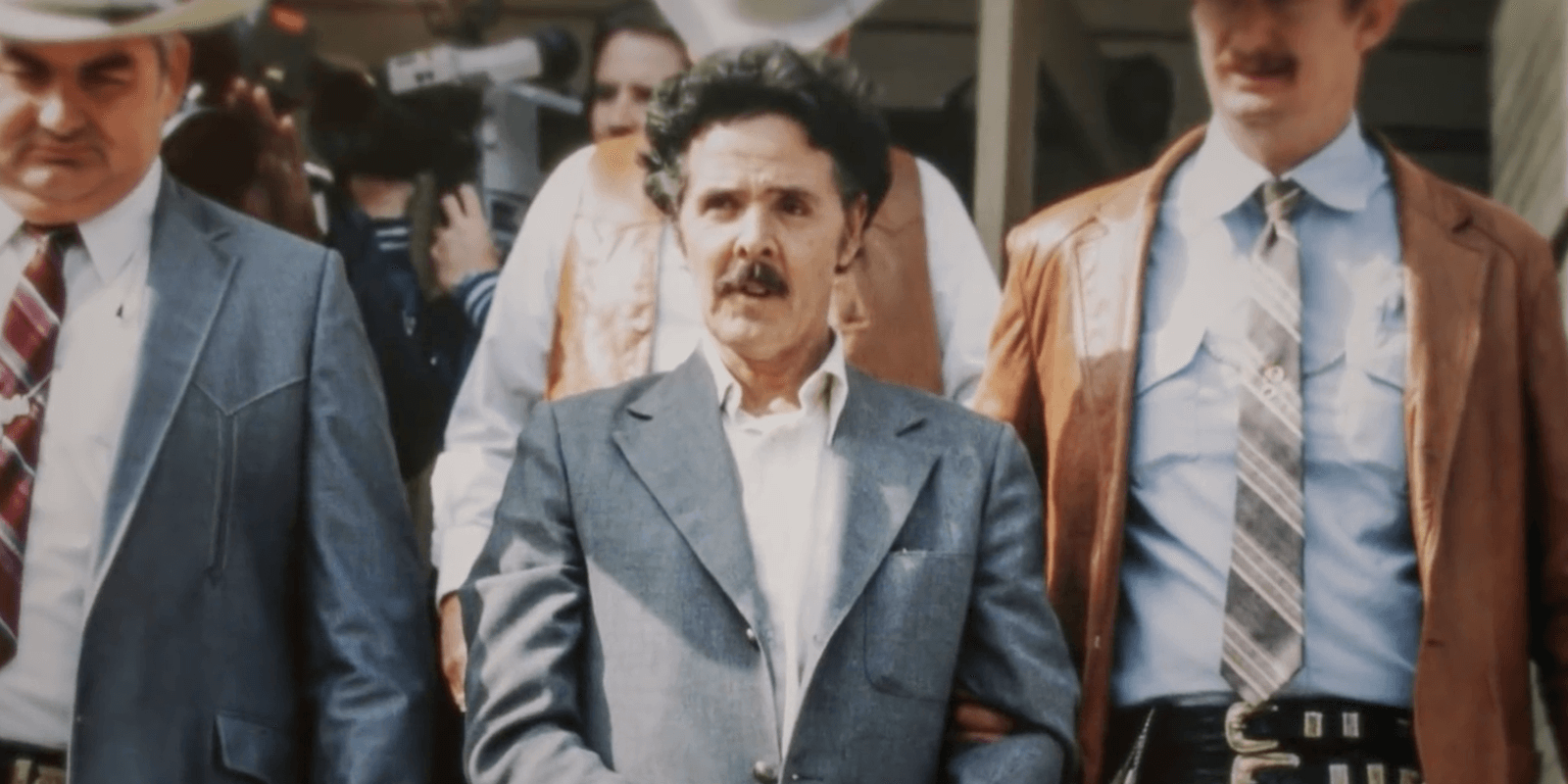 Once he began his confession binge, Lucas was rewarded by Texas Ranger Jim Boutwell with unheard-of privileges, including walking around without handcuffs and all the fast food and coffee he could consume. Kenner and Oldham skillfully unfold the details of how Lucas garnered headlines as lawmen from across the nation asked him about the details of thousands of cases. Somehow he could nail details in cases that occurred just days apart, thousands of miles away. He'd simply told them what they wanted to hear, based on the information he received.
Inevitably, two Dallas Times-Herald reporters, Hugh Aynesworth and Jim Henderson, wrote up an eye-popping 15-month investigative piece in 1985 destroying the house of cards. The journalists virtually completed the detectives' work for them, citing an extensive paper trail that would've easily explained that it was obviously impossible for Lucas to have committed all of the murders. The Washington Post wrote that only three murders definitively pointed to Lucas. All sorts of lies and sordid backroom political dealings would surface. Understanding his 15 minutes of fame were up, Lucas recanted on virtually every murder.
Kenner and Oldham focus in turn on Boutwell, the Texas Rangers, local politics, and law enforcement, plus how the media contoured Lucas' story throughout. Left in the wake of Lucas' recantations is a train of now-newly unsolved murders of mostly women that would be treated, once again, as they were before Lucas' existence—underinvestigated or ignored outright.
Well-built and devastating, The Confession Killer exposes a piece of the dirty underbelly of our criminal justice system, how there can be lawlessness in pursuit of justice, and the invented difficulty of that pursuit in face of convenience.
Still not sure what to watch tonight? Here are our guides for the absolute best movies on Netflix, must-see Netflix original series, documentaries, docuseries, and movies. 
Looking for something more specific? Here are our Netflix guides for the best war movies, documentaries, anime, indie flicks, true crime, food shows, rom-coms, LGBT movies, alien movies, gangster movies, Westerns, film noir, and movies based on true stories streaming right now. There are also sad movies guaranteed to make you cry, weird movies to melt your brain, old movies when you need something classic, and standup specials when you really need to laugh. Or check out Flixable, a search engine for Netflix.