Is there a monthly fee for Amazon Fire Stick? The short answer is no. And there are plenty of things that you can watch for free using your Amazon Fire Stick, but you'll need to download specific apps to do so. Most of the live TV, movies, and shows you'll want to watch, however, will require a subscription of some kind. Here's everything you need about monthly fees associated with the Amazon Fire Stick and our top picks for apps to get you started.
While Amazon charges for using its Prime service, which includes Prime Video, it doesn't cost anything to use the Amazon Fire Stick as a streaming media device. There's a host of free content to enjoy on Amazon Fire—if you know where to look. Let us help you find it.
The best free services on Amazon Fire Stick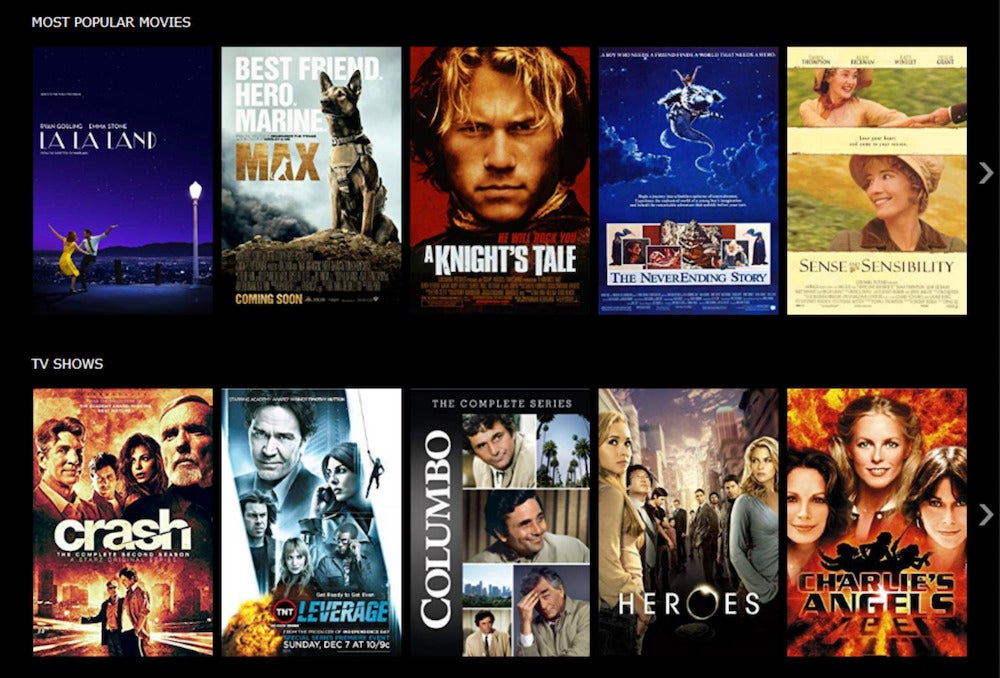 You may not be able to watch Prime Videos for free, but that doesn't mean the Prime Video app has nothing for you. Amazon recently launched a free streaming section in Prime called IMDb Freedive. This ad-supported streaming video channel lets you watch big-name Hollywood shows and movies gratis, provided you don't mind a few commercials. Freedive also has the smallest number of ads per video right now of any free streaming media service on the market.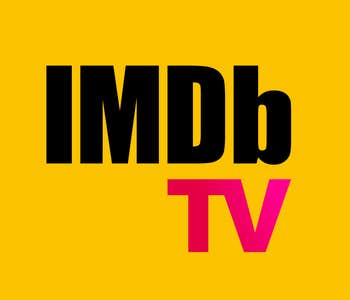 ---

Kodi is the world's most popular streaming media center, and it's surprisingly compatible with Amazon Fire devices. It's not officially available in the app store, but if you're willing to do a little work, it's easy to set up. We've provided a simple walkthrough for installing Kodi on Amazon Fire here.
---

Pluto TV is the ultimate life hack for cord cutters who miss cable but refuse to pay for a streaming service. This online streaming TV solution gives users 100 niche channels, from sports to B-horror for free. You'll find news channels, music, movies, and a surprising amount of on-demand content. While you'll be missing out on traditional channels like ESPN, Pluto TV is the best possible compromise for free-ninety-nine. This writer pays for streaming TV and still regularly ends up seeing what's on Pluto TV.
---
If there's a king of free streaming media, it's probably Sony's Crackle service. Crackle is free but acts like Netflix. That means there's a deep catalog of TV and movies—and even a few incredible originals. They platform has produced movies like Joe Dirt 2, but the jewel in Crackle's crown is its original series. Shows like Snatch and Get Shorty reimagine classic crime films into premium cable dramas that rival anything on Netflix. If you tried Crackle in the past and weren't impressed, give it another show. Since being bought by Sony, the service's catalog has improved, and it's still the only place you can stream Seinfeld outside of Hulu. The only downside is the truly frustrating number of ads pumped into every program.
---
Unlike Roku, Amazon Fire doesn't have hundreds of free apps to stream movies and TV. However, Porcornflix, one of the best free media services, is available. This an ad-supported free movie service showcases a mix of Hollywood classics and oddball hidden gems. Catch up on video store favorites like Beverly Hills Cop III and Patriot Games before diving into underground hits like Triangle and Citizen Four. Popcornflix may require more searching than other services to find all its treasure, but for free you can't beat it.
---
The best subscriptions for Amazon Fire Stick
Amazon Prime has plenty to offer when it comes to streaming TV and movies, but it's not your only subscription option on the Amazon Fire Stick. If you're ready to pay a monthly fee, you can choose the streaming service that best suits your needs, from cost-efficient Hulu to the pricier HBO Now. Best of all, most paid streaming services come with a free seven-day trial.
If you're looking to replace your cable subscription with a streaming live TV, you should give Sling TV a look. It's one of the most affordable and flexible options out there. There are two basic plans, either of which costs $30 per month. Sling Orange offers three ESPN channels, Disney Channel, and Freeform, and plenty more. Sling Blue offers more than 40 channels, including some local options and specialty channels like NFL Network. For $40 per month, you can get Sling Orange + Blue. (Here's our complete guide to Sling TV channels and our Sling TV review.)
---
Streaming on a budget? Hulu is just for you. While everyone else is charging more, Hulu has dropped its introductory price to just $5.99 per month. Your subscription includes today's hottest cable and network TV shows the day after they air, along with a host of movies and classic TV. Hulu's on-demand library is staggering, and its original content is noteworthy. The only downside is that Hulu still has ads, even when you're paying. But you can also upgrade to Hulu with No Commercials for an extra $6 per month, and it's still cheaper than Netflix (which is also available with your Amazon Fire Stick). Want live streaming TV? Hulu with Live TV packs the features of standard Hulu into a cable package. Here's the complete list of channels you get with Hulu Live TV.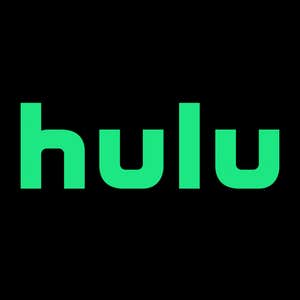 | | |
| --- | --- |
| Hulu with ads | $5.99/mo. or $59.99/yr. |
| Hulu with no ads | $11.99 |
| Hulu Live TV + Hulu with ads | $64.99 |
| Hulu Live TV + Hulu no ads | $70.99 |
---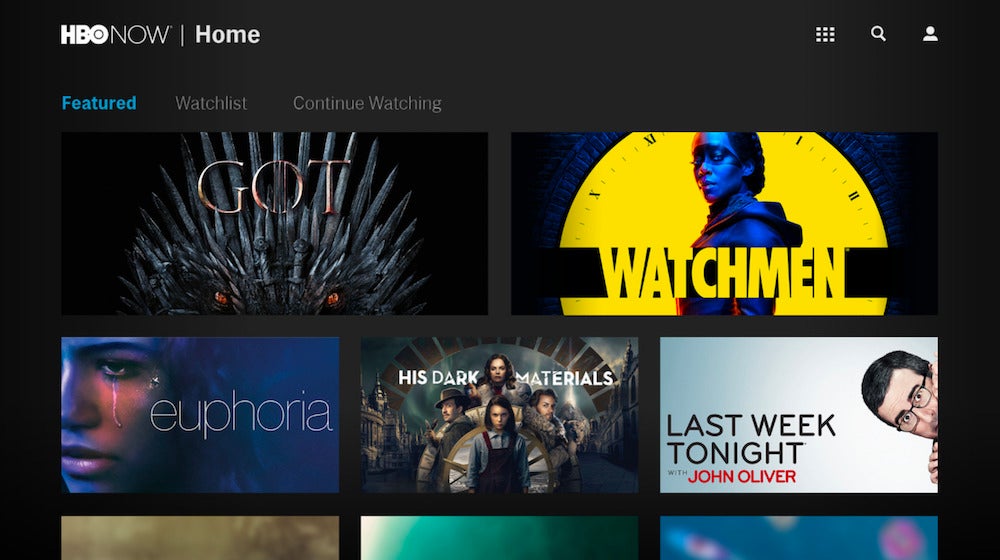 Since the '80s, Home Box Office has been the standard in cable premium movie channels. That same reputation holds up in the streaming world. HBO Now lets viewers access all of HBO's content on-demand, from blockbuster movies to incredible original series and award-winning documentaries. While most streaming services stick to what's new, HBO offers a curated collection of classic movies and modern hits. The back catalog of legendary comedy specials is starting to appear on the app, too. It's true that $15 per month can be expensive, but HBO earns your money. Besides, there's no other way to Game of Thrones.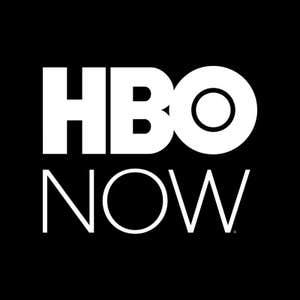 Starz is the dark horse of premium movie channels: underrated but quickly gaining ground. Thanks to merging with Encore, Starz has the most extensive collection of classic movies from the '40s through the '70s in streaming. Given the sad state of classics on Netflix and other services, that's a big deal. The network's new releases are also impressive, with upcoming hits like Venom and a surprising number of Pixar titles in tow.
| | |
| --- | --- |
| Monthly | $8.99 |
| Annually | $74.99 |
---
Every horror fan needs Shudder in their life. For the price of just one movie rental (remember those?) Shudder delivers an essential collection of new and classic horror. Modern marvels like Mandy and Found Footage 3D stand next to Hitchcock and Argento. There are horror TV shows from the '70s through today. Plus, Shudder has started to experiment with its own content, including podcasts and movie marathons hosted by horror icon Joe Bob Briggs. You can't find a better scare for just $4.99 per month.
| | |
| --- | --- |
| 1 Month | $5.99 |
| 12 Months | $56.99 |
---
Streaming Device Guides
Live TV Service Guides
New to cord-cutting? Here are our picks for the best movie streaming sites of 2019 and free live TV apps and channels. If you're looking for premium services, here's how to watch HBO, Showtime, and Starz online. Want a specific channel? Here's how to stream A&E, AMC, Animal Planet, BBC, Bravo, Cartoon Network/Adult Swim, CNN, CNBC, C-SPAN, Comedy Central, the CW, Discovery, Disney Channel, ESPN, ESPN2, ESPN3, ESPNU, Food Network, Fox News, Freeform, FS1 and FS2, FX, Golf Channel, Hallmark, HGTV, History Channel, HLN, Lifetime, MSNBC, MTV, National Geographic, NBA TV, Nickelodeon, PBS, Sundance TV, Syfy, TBS, Tennis Channel, TLC, TNT, the Weather Channel, Willow, VH1, and NFL RedZone without cable, as well as free movies on YouTube. If you're on the move, here's how to watch Fox Sports Go and live stream NBC Sports.
The Daily Dot may receive a payment in connection with purchases of products or services featured in this article. Click here to learn more.