Roku free channels offer a nearly limitless amount of content for your viewing pleasure, from movies to classic TV. But it's still pretty tough to find free live TV on Roku. When it comes to live TV streaming, most of the time you're going to have to pay up to watch. However, there are a few wonderful exceptions. Whether you're pinching your pennies every month or want to avoid paying for a one-time live event, there are free streaming live Roku channels waiting for you. Here's the best way to watch free live TV on Roku.
---
---
How to watch free live TV on Roku
Pluto TV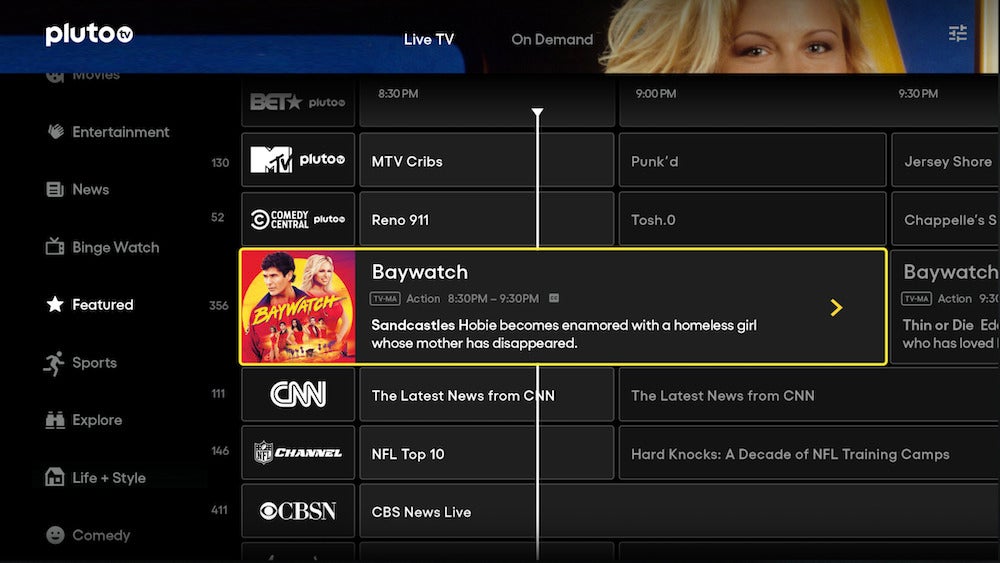 If you didn't know any better, it'd be easy to think of Pluto TV as an impressive cable package. Collecting over 100 channels of movies, TV, news, and music into an instantly familiar grid navigation system, Pluto TV feels like a normal cable plan—until you look at the channels. You can find MSNBC news stories, but not full programs. You can stream sports, but no major leagues. However, get used to its odd programming and Pluto TV quickly reveals itself to be a worthy replacement for cable.
Movies play all day. Classic TV is easy to find, with crime, comedy, action, and drama well represented. Plus the news feeds feature quality reporting from around the world. After a year of using Pluto TV we're still shocked it's free. Take of advantage of it while that lasts. For more here's our complete breakdown of how Pluto TV works and Pluto TV channels.
---
CBS News Live 24/7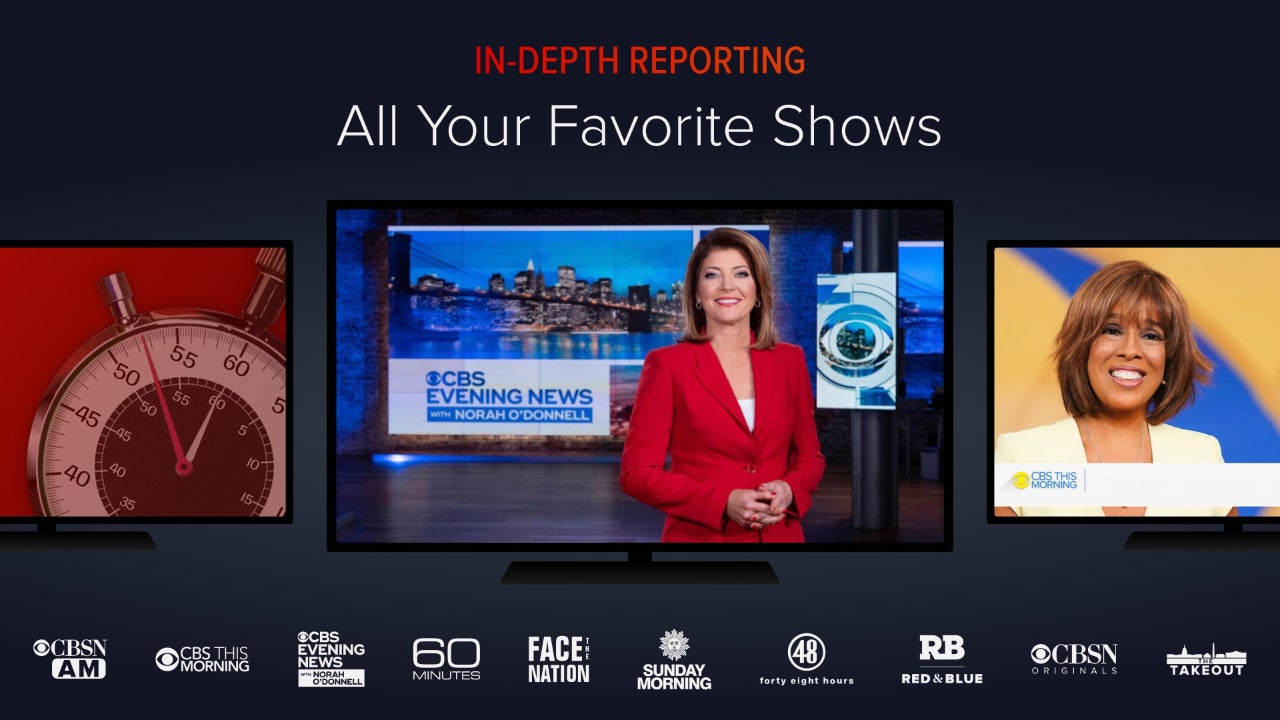 You might not know this, but CBS News has a live 24-hour news feed. Drawing from programming across CBS programming and original reporting, CBS News Live 24/7 is the free cable news solution on a budget. You can browse clips of on-demand content if you're looking for a specific story, but the real star is the live feed. Playing live around the clock, CBS News Live shows what's happening at the moment, like breaking news and election updates.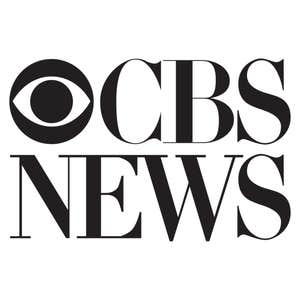 ---
Comet TV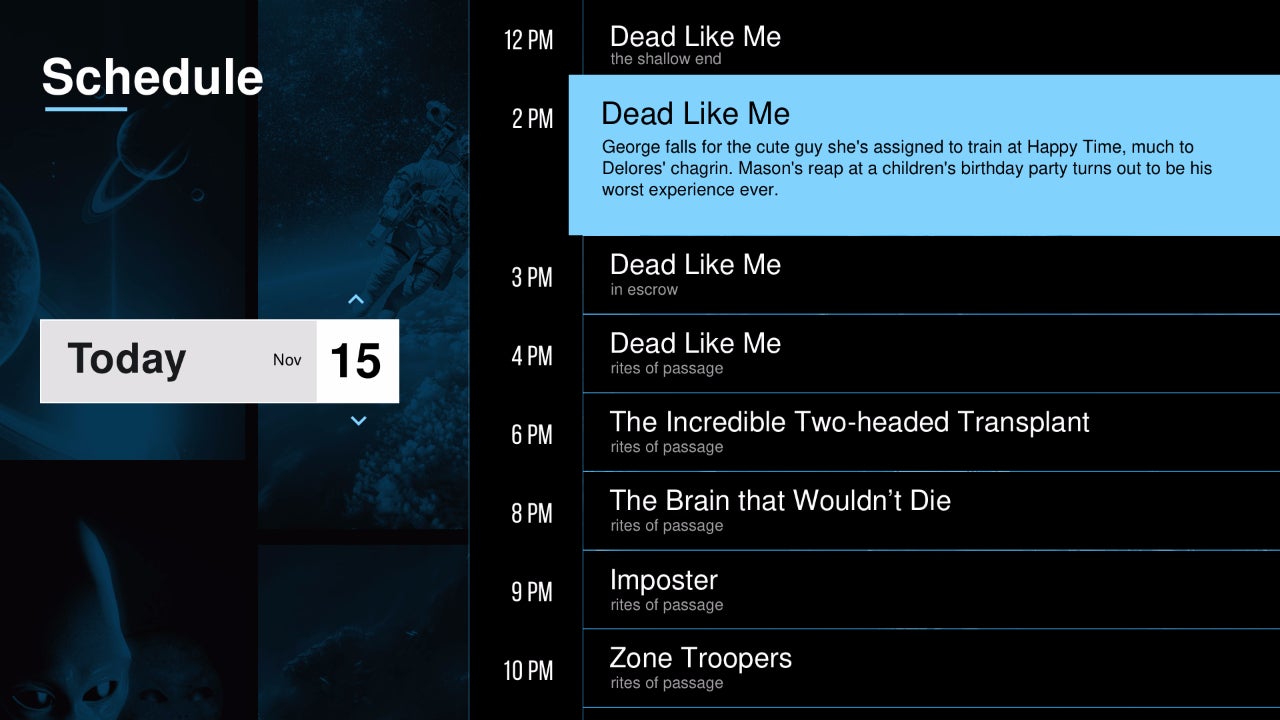 Roku's commitment to genre content doesn't stop with on-demand streaming movies and shows, thanks to the live TV magic of Comet TV. This free live streaming sci-fi station offers a schedule of classic TV shows like the criminally underrated Dead Like Me and beloved weird genre movies from the '50s through the '00s. This Halloween season has seen gore fests like Night of the Demons and the zombie horror comedy Fido find a home alongside a host of '60s drive-in fare. By constantly shuffling what's on, Comet TV ensures you'll never get bored.
---
NewsON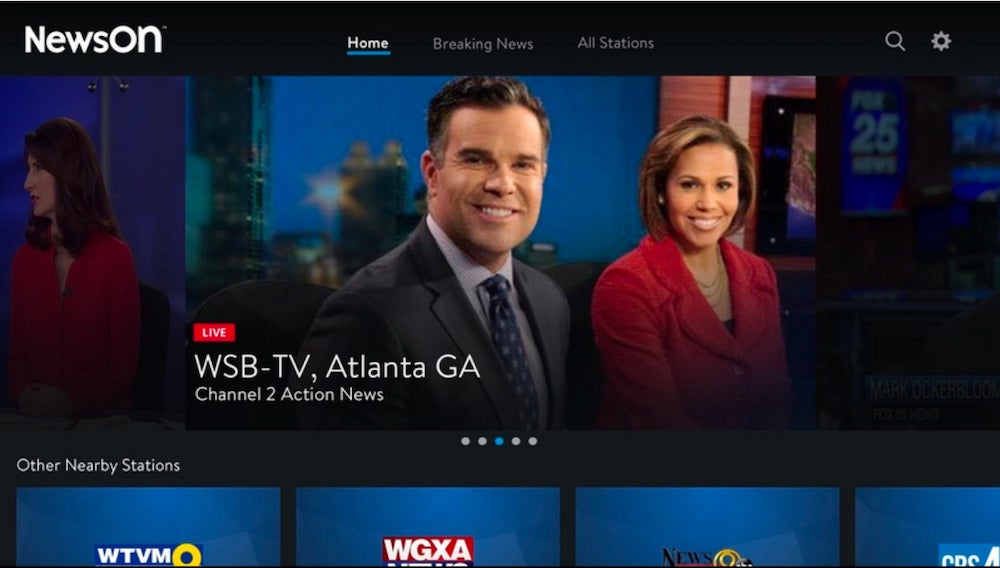 The biggest downside of switching to an all streaming format is the loss of local news. When a tragedy strikes or you just need to know what local traffic is doing, local news is a godsend. Thankfully, NewsON brings local news to Roku users everywhere. Featuring hundreds of local news broadcasts, NewsON keeps you informed of what's happening in your hometown. You can even watch past news broadcasts, though these records usually only include the previous 48 hours. Plus, unlike local news on cable streaming TV packages, you're not just limited to the news near your ZIP code. You can stream the broadcast from any location NewsON carries.
---
Streaming Device Guides
Live TV Service Guides