Shudder is a streaming service that allows subscribers to stream horror movies and original shows.
Shudder is $5.99 a month or $56.99 for an annual subscription, with a seven-day free trial available. It's also available through Amazon Prime Video as a $4.99 per month add-on channel.
Shudder makes it delightful, if not entirely easy, to find content, with categories helping direct users toward specific subgenres of horror as well as special interest categories.
---
The best horror movies on Shudder
With so many Shudder movies to choose from, it's easy to get overwhelmed. No matter what your taste in horror, there's something on Shudder that fits your needs. Here are the best movies on Shudder right now.
Hell House LLC (2016)
Five years after an unexplained event kills 15 people during a Halloween haunted house, a group of documentarians set out of finally uncover what happened that night. Mixing footage from the haunted house with the documentary crew's investigation, Hell House LLC manages to prove there's still fresh blood to be found in the found-footage genre. Director Stephen Cognetti puts his name on the genre map with this haunting chiller.
---
Lady Vengeance (2006)
After spending 13 years in jail for a crime she didn't commit and losing her child in the process, Geum-ja Lee is released with vengeance on her mind. The first entry in Chan-Wook Park's Vengeance trilogy that birthed Oldboy, Lady Vengeance is a harrowing film. Fans of revenge movies may think they know what secrets Lady Vengeance holds, but we promise you'll never see the nightmarish ending coming.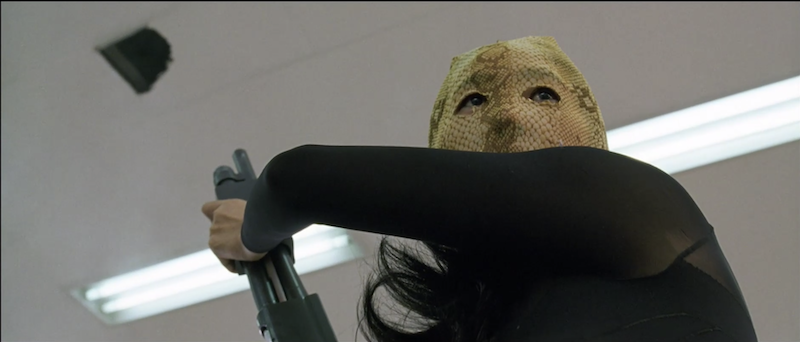 ---
Mandy (2018)
The sleeper hit of 2018 has finally hit streaming as a Shudder exclusive. Explaining what Mandy is about would ruin the psychedelic joy of experiencing the film for yourself. Just know it involves Nick Cage fighting a gang of demon bikers and a hippy cult in a technicolor nightmare out of an Alice Cooper acid trip. If you're going to get high before one horror movie this year, make it Mandy.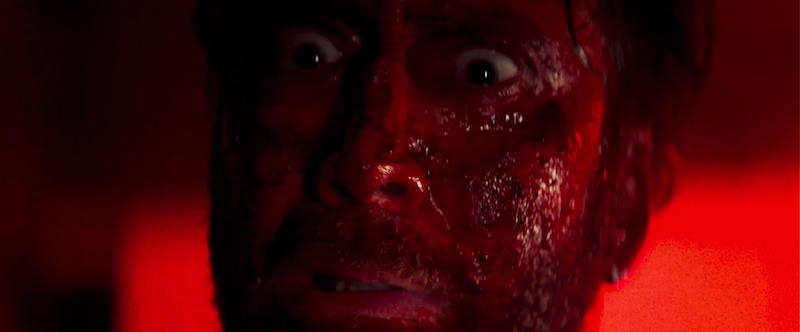 ---
The Taking of Deborah Logan (2014)
Alzheimer's Disease is a crushing monster that has brought horror into the lives of millions of people. In The Taking of Deborah Logan, a documentary about an Alzheimer's patient becomes a record of nightmares in the soul rather than the brain. Over the course of months, Deborah Logan and her family are observed. But as time passes it becomes clear doctors aren't the ones who can fix this situation. It's thoughtful, dark, and somber. If you're looking for a grown-up possession film, you've found the right place.
---
Creepshow (2019)
In 1982, Stephen King and George Romero teamed up for two anthology films ripped from the pages of old EC Comics. This year, Shudder is jumping on the reboot bandwagon with a new anthology show based on Creepshow. Season one features twelve episodes, dropping once a week. It's like a little advent calendar for Halloween.
---
Found Footage 3D (2D Version) (2017)
Sick of found footage? So are the makers of Found Footage 3D, a satirical (until it's not) send-up of the genre and all of its problems. Unlike the outright horror onslaught of Hell House LLC, Found Footage 3D is a deeply funny movie about independent filmmaking and issues that have caused the found footage genre to grow stagnant over the years. By the time a third act twist arrives with actual frights in tow, the movie will already have won you over, and then it'll leave you with a terrifying finale you won't forget.
---
Tigers Are Not Afraid (2019)
While we like to pretend that all children get childhoods, often they face just as many horrors as adults. Tigers Are Not Afraid blends real life and fantasy into a nightmare sset in the backdrop of Mexico's drug war. After a cartel kills their parents, a group of orphans go on the run, with only the promise of three wishes to protect them. Gruesome, whimsical, and genuinely moving, it's understandable why luminaries like Guillermo del Toro have been singing this film's praises.
---
Revenge (2018)
Horror has always had a complicated relationship with the male gaze, particularly when it comes to the "rape revenge" genre. That's why Coralie Fargeat's staggering Revenge is such a breath of fresh air, even if it feels like a gasp while drowning. Jen goes on a secluded getaway with her married boyfriend only to have the festivities crashed by his scumbag friends. When she's assaulted, Jen tries to escape, only to end up injured and left for dead by her pursuers. Unfortunately for them, Jen lives, taking her revenge on each man as they hunt her down through the night. Vicious, without lingering on the sexual assault, Revenge puts a defiantly feminist twist on an otherwise unforgivable genre.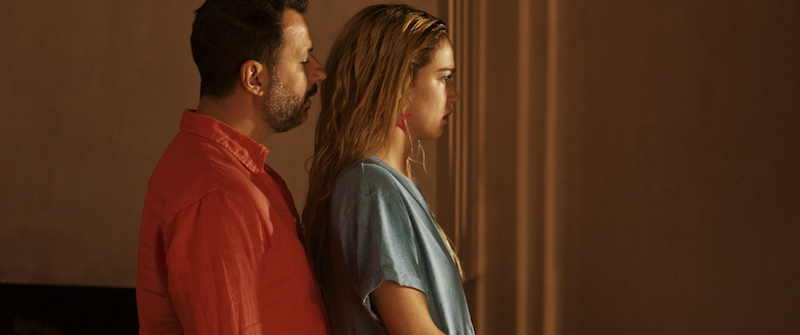 ---
Downrange (2017)
The latest from Ryûhei Kitamura, director of Versus and No One Lives, is yet another masterpiece of splatter and tension. Six college students on a cross-country road trip experience a blowout in the middle of nowhere. Upon closer examination, it appears someone shot out their tire, a fear that's quickly confirmed when the bullets keep coming. Utilizing a single location for the majority of a movie is a brave move, but Kitamura uses the space to create a desolate killing field. Smart, sharp, and chilling, Downrange is a Shudder exclusive worth signing up for.
---
The Beyond (1983)
This splatter classic from director Lucio Fulci was brutally censored when it was originally released, but thanks to help from Quentin Tarantino, the uncut version is finally available. The plot is largely nonsensical, but the imagery is unforgettable, with gore set pieces that will have you howling or gagging depending on your tastes. During renovations on a house she just inherited, a woman accidentally opens a portal to hell, summoning ghosts, monstrous spiders, zombies, and other horrors from its depths. Time has helped soften the blow of the violence, but this is still a film where a zombie child gets its head blown in half. Don't eat spaghetti while you're watching.
---
Mayhem (2017)
Grinding your way up the corporate ladder can be soul-crushing, but at least it isn't murder. That is unless you live in a world that's discovered a highly infectious virus that makes people act out their wildest desires. When Derek Cho gets framed for someone else's mistake at work, he decides to fight back. Unfortunately for him, and everyone at his office, an outbreak of the virus is about to turn these cubicles into a killing field. This dark as night horror comedy stars Steven Yeun of The Walking Dead and is exclusive to Shudder. It's also an absurdly fun, occasionally scary blast of horror action. Shudder has even included a commentary track version of the film for your enjoyment.
---
Chopping Mall (1986)
'80s horror gets a bum rap sometimes for being a never-ending series of masked killers murdering stupid teens. That's ridiculous; it was a golden age of horror where any idea could come to life if filmmakers worked with a low enough budget. Chopping Mall is one of the decade's best, pitting a group of teens partying after hours in a mall against murderously malfunctioning security robots. You get gore, lasers, one-liners, an amazing head explosion, and surprisingly smart direction all in one tight 77-minute package. Don't miss this movie.
---
Wake Wood (2011)
What would you do to see a loved one who died for a few more days? Months after the death of their daughter two parents are faced with that terrifying question when their car breaks down in a small Irish village. Somber, beautifully paced, and grim, Wake Wood is a gothic tale of the beyond that will chill your bones.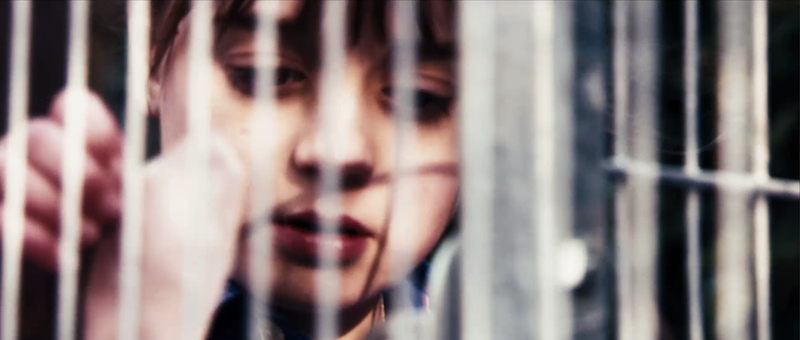 ---
The Exorcist III (1990)
You'll have to trust us, The Exorcist III is a masterpiece hiding in plain sight. Lieutenant William F. Kinderman from the first Exorcist is investigating a series of brutal murders. There's just one catch: they match the MO of the long-dead Gemini Killer. His investigation takes him to the psych ward of a hospital where he meets a patient that claims to be the reincarnation of Rev Karras from the first film. Mixing a serial killer thriller with a possession narrative, The Exorcist III stands on its own in the horror pantheon, even if it's a sequel.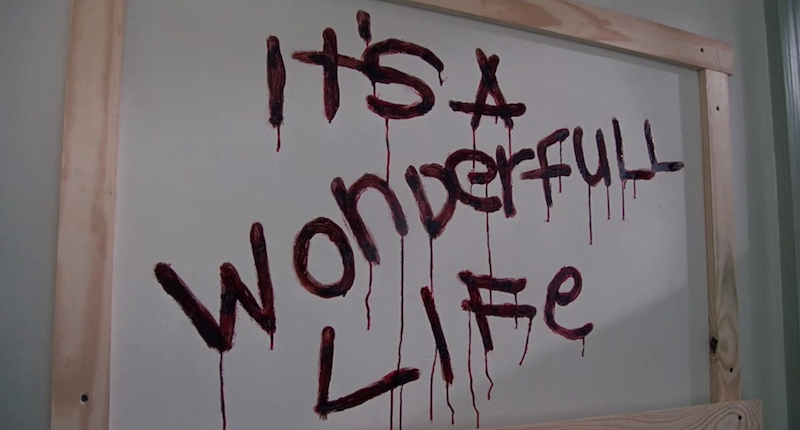 ---
Channel Zero (2016)
Few things exemplify the best parts of the weird internet like Creepy Pasta. These modern urban legends, often passed around anonymously on message boards, have replaced ghost stories around campfires for millions of people. Channel Zero is a long form anthology series based on these online legends, with each season focusing on a different story. Originally airing on the Sci Fi Channel, Channel Zero is a shockingly violent and always terrifying nightmare of prestige television.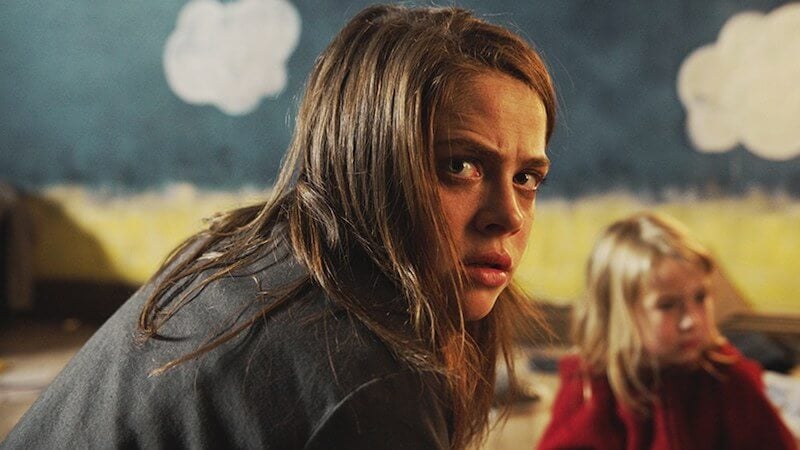 ---
If you want your horror movies hosted by a legend: The Last Drive-In with Joe Bob Briggs
Only '90s kids will remember TNT's late-night horror show Monster Vision with Joe Bob Briggs, but thanks to the magic of Shudder, everyone can experience it now. Featuring legendary genre film critic Joe Bob Briggs and Darcy the Mail Girl, The Last Drive-In finds the duo breaking down classic genre features. Season one features 18 classic movies, each broken down to their drive-in totals, including kill counts and nudity. This is easily the most fun way to catch up on Shudder's back-catalog, including titles like Street Trash, Hello Mary Lou: Prom Night 2, and Wolfcop.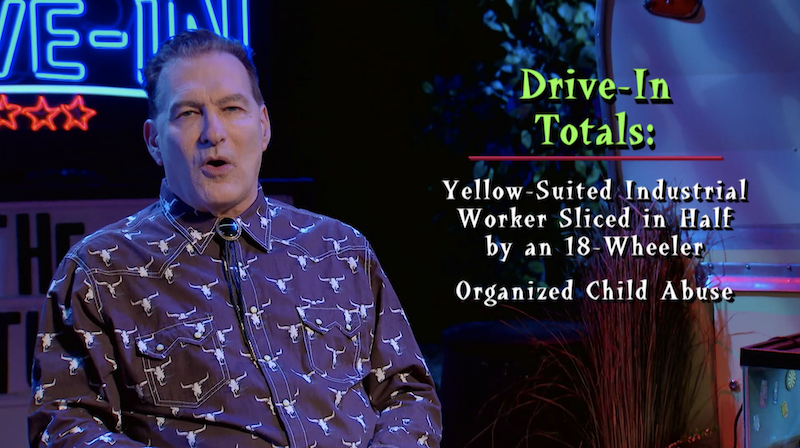 ---
Shudder is a streaming service for horror, suspense, thriller, and avant-garde fans of all stripes. According to Shudder, it's got the "largest and fastest-growing selection of exclusive new releases and genre-defining classics – handpicked and updated weekly." All content is ad-free. Shudder also offers collections including The Master of Suspense, which includes the works of Alfred Hitchcock and Get Rad, which includes movies made with practical effects. Shudder also invites celebrities to curate their own favorite collections, including Kumail Nanjiani, Larry Fessenden, and Rob Zombie. There's also a handful of Shudder original productions including Terrified, A Discovery of Witches, and Satan's Slaves. It's one of the best one-stop shops to watch horror movies online. Plus, it's the only place to catch Creepshow.
---
Premium Streaming Service Guides
Live TV Service Guides
Streaming Device Guides
Editor's note: This article is regularly updated for relevance.
The Daily Dot may receive a payment in connection with purchases of products or services featured in this article. Click here to learn more.