Just because you've made a move to Roku doesn't mean you have to give up your local channels or even buy a new digital tuner to catch networks over the air. While there are tons of Roku channels to stream, there are streaming TV apps that make it easy to find your favorite local TV on Roku. Whether you're looking to watch everything your local affiliates show or just keep on the local news, we've got you covered. Here's how to get local channels on Roku.
---
---
How to get local channels on Roku
The best way to watch local content is by subscribing to a live TV streaming solution. If you were burned by cable, the idea of signing another contract might seem daunting. Thankfully streaming TV is a different world than cable, free of long-term contracts that screw you on the details. Each of these services allows subscribers to cancel at any time, so if a service isn't right for you, make sure you try another one. You've got options and time to shop.
---
Hulu with Live TV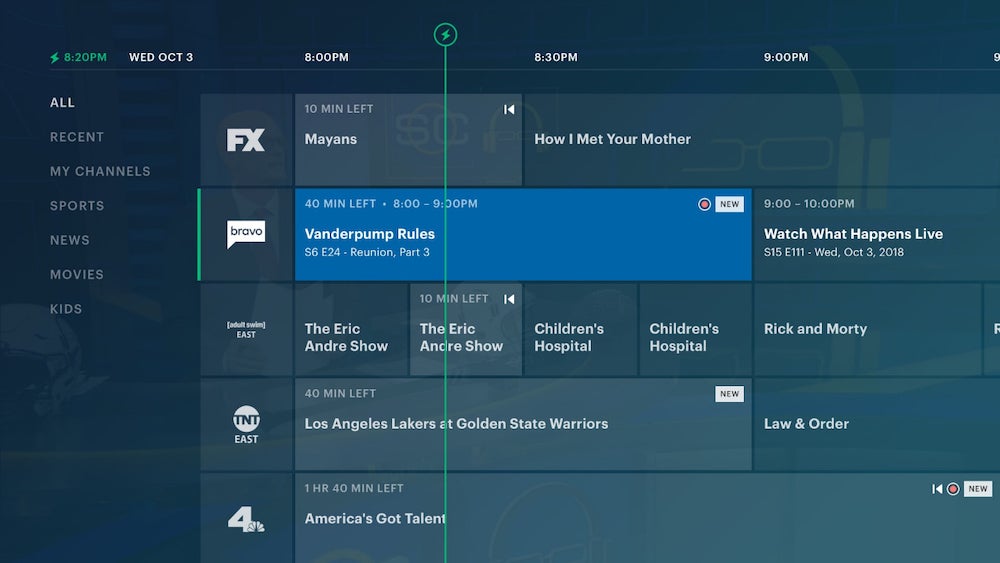 Hulu with Live TV's local TV coverage largely depends on where you live in the country. In Los Angeles, CA they offer nine local channels, while Nampa, ID can pick up four, and Chattanooga, TN can get five. Of course, those Chattanoogans will be out NBC, while FOX and CBS are available. It's confusing exactly why some channels are available in some places, but not others. However, you don't need to subscribe to know what you'll get. Hulu has a local channel search page that allows you to put in your zip code and see what local options you've got. Along with local channels, Hulu with Live TV offers a complete Hulu membership and 65 live cable channels for just $54.99 per month. If you're already a Hulu fan, this is a great way to get local channels, cable news, and Hulu all under one bill a month.
---
Sling TV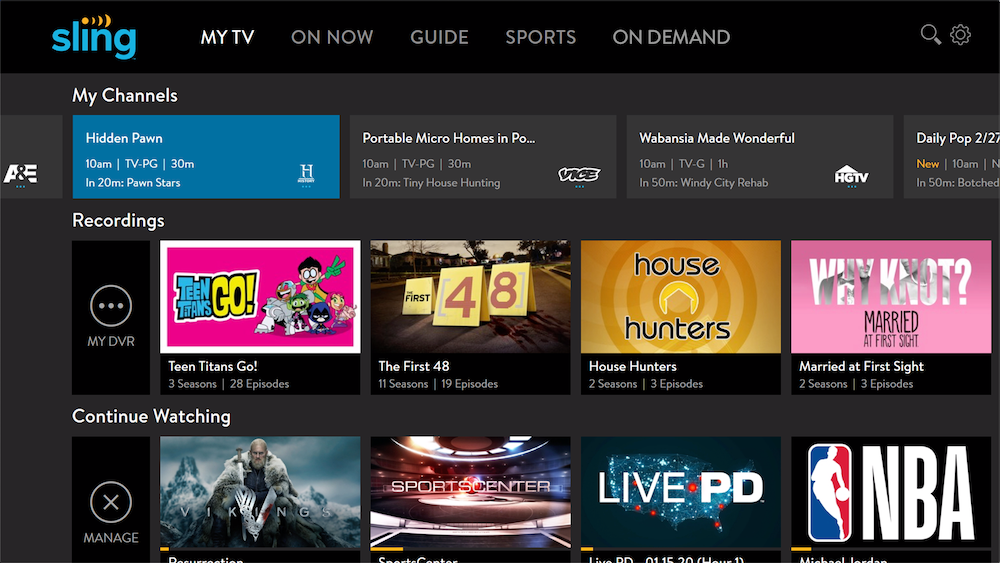 Sling TV is the perfect budget streaming TV option, starting at just $30 for 29 cable channels and a selection of local channels depending on your area. Thankfully Sling TV also has a local channel page that lets you see which channels are offered with your plan. Sling is a budget plan, so you should expect to be drowning in channels here, but the ability to follow local news and watch ESPN and Comedy Central is worth $30 per month. Be aware. However, not every area gets the same access. Sling TV users in Los Angeles CA only get two streaming local channels while Chattanooga, TV can't stream any local channels. Sling TV is still building its arsenal of local channels, so if you don't see your favorite right now check back in a few months. But 100% check before paying. (Here's a complete guide to Sling TV channels.)
---
FuboTV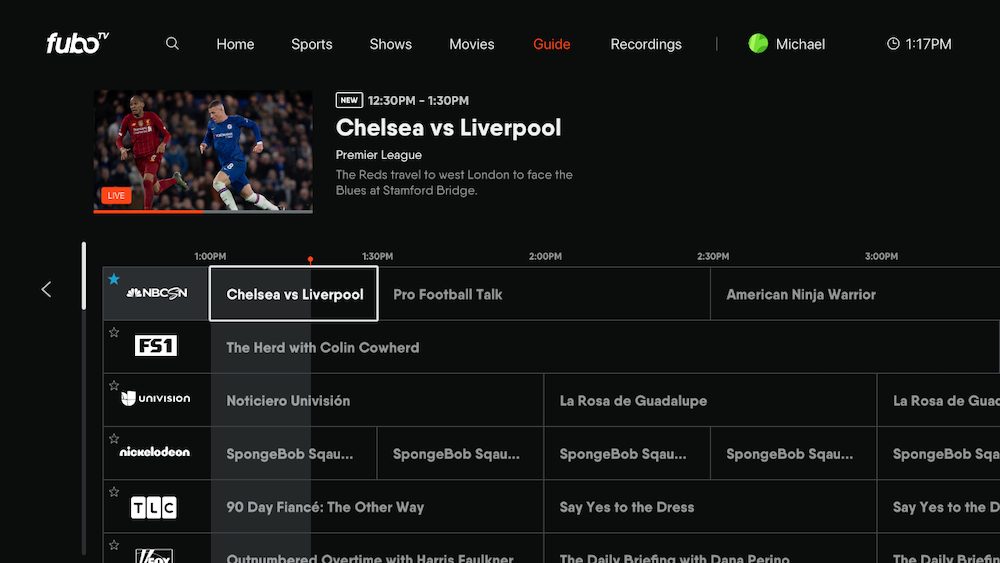 FuboTV is one of the few streaming services to make a big deal about how much local coverage they offer. Of course, if you could provide local coverage to almost the entire United States, you'd be bragging too. Currently, FuboTV provides coverage for FOX, CBS, and NBC to most of the U.S. On top of your local channels, FuboTV features some of the most comprehensive sports coverage of any streaming service. In total, you get 90+ channels with the basic package, including cable favorites like FX, Travel, and Food Network. Here's our a complete guide to FuboTV channels.
---
Youtube TV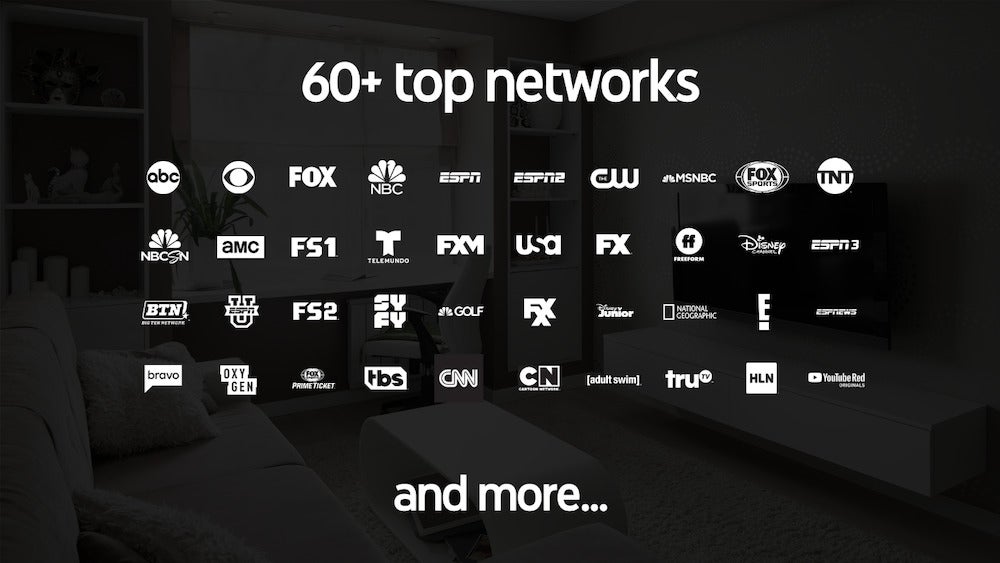 YouTube TV has been riding on its reputation for low prices and great features for a long time. Sadly a recent price hike as taken YouTube TV out of the range of many consumers, but that doesn't mean it doesn't still have great features. One of them is its local channel support, which includes ABC, CBS, FOX, and NBC, a foursome many of its competitors can't brag about. Make sure you check their zip code feature to see what you get before you sign up, but if money is no object YouTube TV is one of the best services for local TV.
---
Your Local TV Station's App
Of course, you don't have to pay money necessarily to watch your favorite local channel. FOX25 Boston, WSB Atlanta, and WGN Chicago, among over a 100 other stations, have their own Roku apps. You can find these apps under the News & Weather section, of the Roku channel store. Just be careful with the News & Weather section of the Roku site and make sure not to download any news sources you don't already have a reason to trust.
How to get local news on Roku
NewsON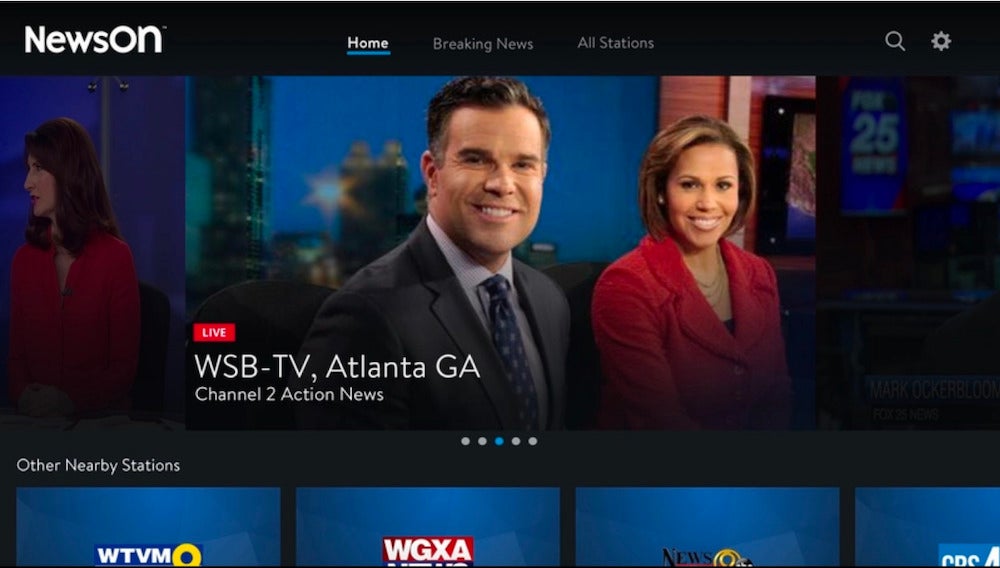 For many people searching for local channels the issue isn't keeping up with the Seinfeld reruns your neighbors are seeing, it's keeping up with the local news. NewsON is a free Roku channel that allows you to watch newscasts from over 200 trusted local news stations around the United States. Catch live news or watch the previous few days broadcasts, all from the comfort of your home, no matter where that is. Plus if you're trying to keep track of what's going on in your hometown after you move away, it's nice to know you're not limited to just your immediate local channels like with the streaming TV options.
---
Live TV Streaming Service Guides
Streaming Device Guides
The Daily Dot may receive a payment in connection with purchases of products or services featured in this article. Click here to learn more.