It's easy to watch live TV on Roku. From its first device, the Roku DVP, to the high-end Roku Ultra, the Roku ecosystem has constantly evolved to provide the best streaming quality at a cost-effective price. Roku has the largest selection of streaming apps of any device, and it also has the most streaming live TV.
From mainstream services that everyone knows to a few more obscure free channels, Roku is a live streaming TV dream. Here's everything you need to know to watch live TV on Roku.
How to watch live TV on Roku
Hulu with Live TV on Roku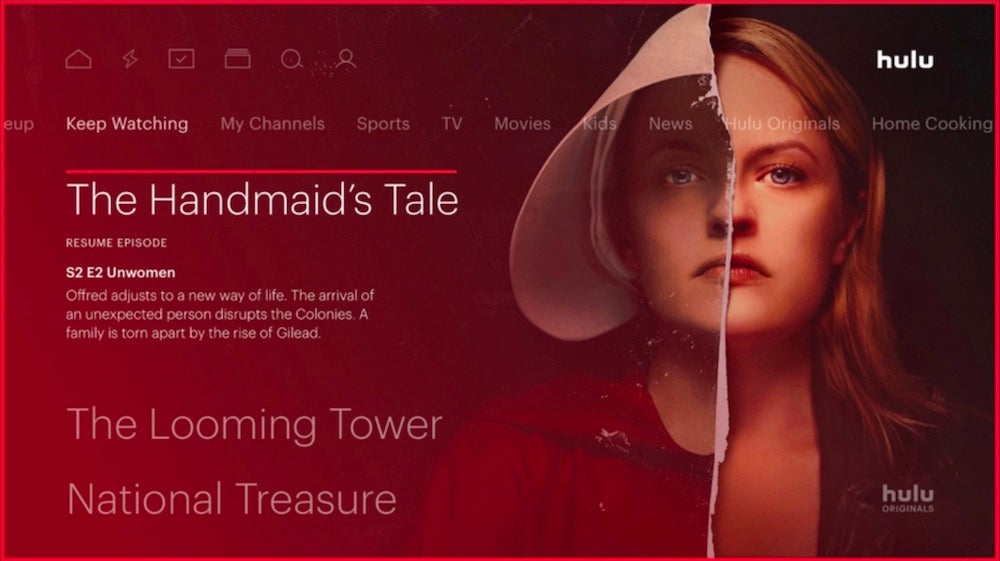 Hulu with Live TV represents a beautiful middle ground for people familiar with streaming but new to streaming live TV. A Hulu with Live TV membership includes a full package of cable TV channels, along with a traditional Hulu streaming membership. Should you ever get sick of watching live TV, Hulu is waiting for you with more to watch. Not that you'll run out of content on Hulu with Live TV. Its 65-plus channel package includes everything from Cartoon Network to ESPN, with every major news network to boot.
If that wasn't enough, Hulu with Live TV includes 50 hours of cloud DVR storage. When you factor in the streaming content on the standard Hulu service Hulu Live TV has the largest on-demand library of any cable service. Plus at $54.99 it represents a middle ground in the pricing wars.
---
Sling TV on Roku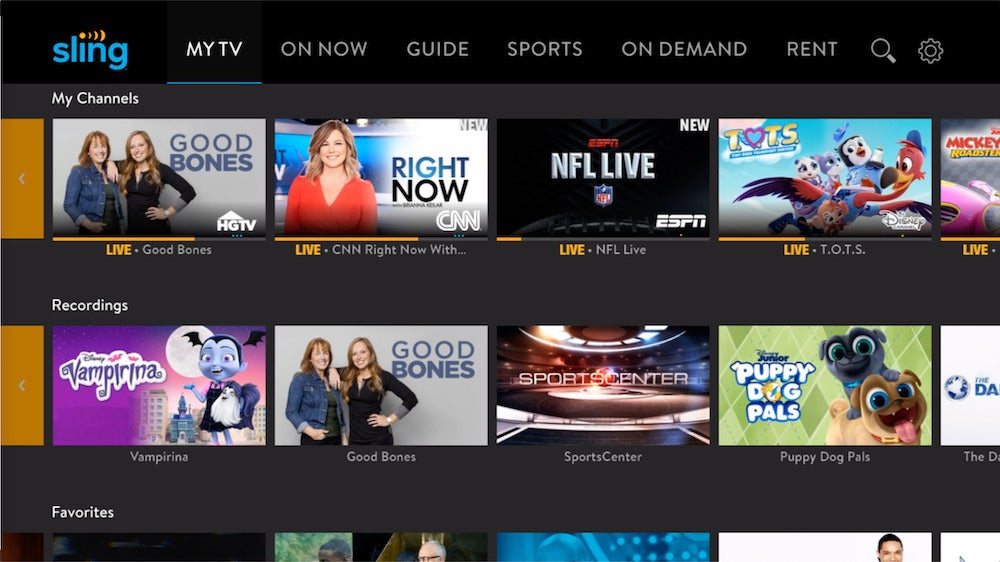 Sling TV is a live streaming TV solution that lets users pick from a handful of inexpensive channel packages. Rather than getting a hundred channels that you don't care about with an expensive cable package, Sling TV offers smaller packages of hot channels at a discount. Along with live streaming TV, Sling TV offers on-demand and cloud DVR for subscribers as well. Sling offers two packages, Sling Orange and Sling Blue, both of which cost $30 per month, along with the option to get both packages for $45 per month.
There's some channel overlap, with both offering mainstays like Cartoon Network, Comedy Central, and CNN. That overlap makes the missing options from each package frustrating. Sling's Orange package has three ESPN channels and Disney, but not Nat Geo, FX, local channels, FS1, or SyFy. The Blue package, on the other hand, has all of your favorite sports channels—except ESPN. You can solve the problem by getting Sling Orange + Blue. There's so much overlap that buying both doesn't feel like it adds much. Still, at just $45 per month for the combo package, getting everything with Sling TV won't break the bank.
---
FuboTV on Roku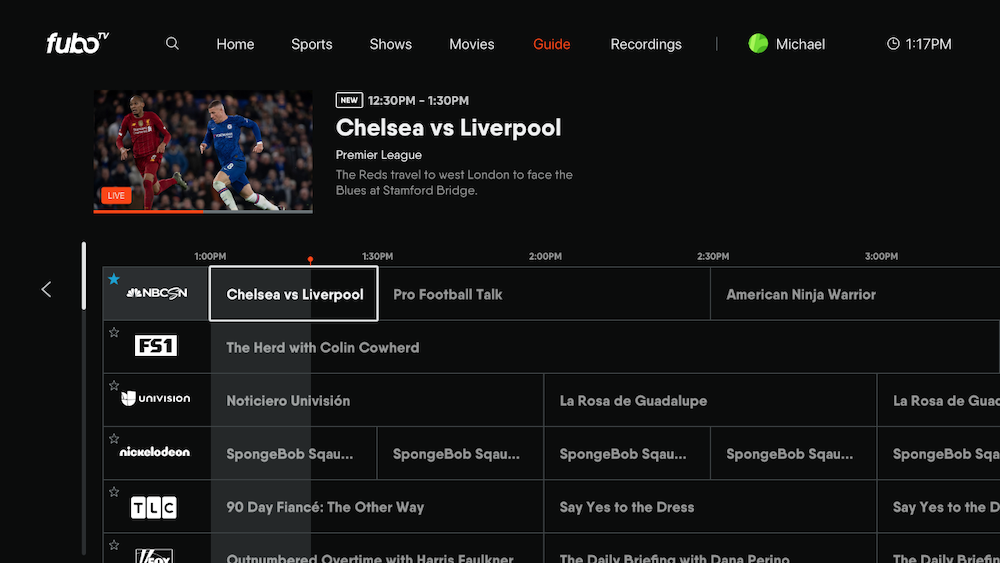 FuboTV is an international sports fan's best friend, a live TV streaming service that offers the best of soccer, NBA, and Formula-1 along with basic cable channels. While you'll miss out on a few favorites like ESPN, FuboTV includes Bravo, MSNBC, SyFy, History, and other basic cable standards you've come to expect.
Spanish speakers looking for a cheaper alternative should also consider the Fubo Latino package for $7.99 per month. This package comes with 15 Spanish language channels for a reduced price. If making sure you've got access to local channels is important to you, FuboTV deserves an extra look. While it doesn't include ABC, it offers local NBC, Fox, and CBS channels for most of the U.S. market. Your membership even includes cloud DVR. Plus, its 98+ channel starter package offers the most options in the price class.
---
Philo on Roku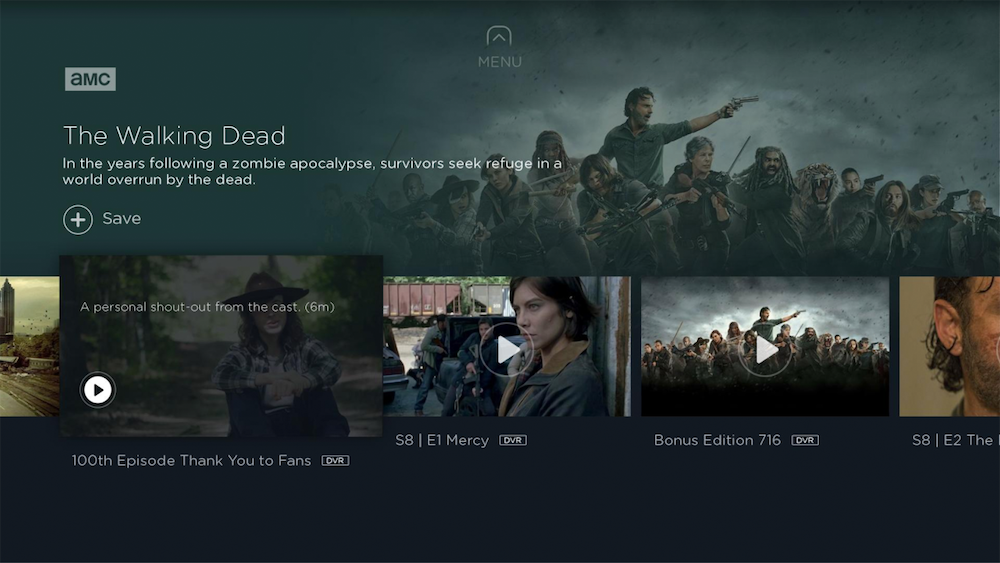 If you're looking for streaming TV on a budget, no service compares to Philo's 60-channel $20-per-month baseline package. Originally designed for students living in college dorms, Philo's lineup is light on news, but it packs in some of the best channels in entertainment: AMC, BET, CMT, MTV, Comedy Central, and VH1.
Philo comes with on-demand and unlimited DVR, with recordings lasting up to 30 days. No one offers more for less. However, the lack of news beyond BBC World News is frustrating. If you can get by without American news sources, Philo is a steal.
---
YouTube TV on Roku
In an oversaturated streaming TV market, YouTube TV sets itself apart by offering unlimited cloud DVR space and customization for large families. Its channel selection includes 85-plus channels, with a wide range of basic cable standards like AMC, FX, E!, ESPN, and Fox News. Best of all up to six people can watch simultaneously, with each user getting their own unlimited DVR.
For a long time, YouTube TV's biggest selling point was it's price, but the jump to $64.99 makes it a harder sell than before. However, the addition of Viacom channels like MTV, Comedy Central, and VH1 may soften the blow. This is a wonderful service, but if you're living a budget you may want to look elsewhere.
Pluto TV on Roku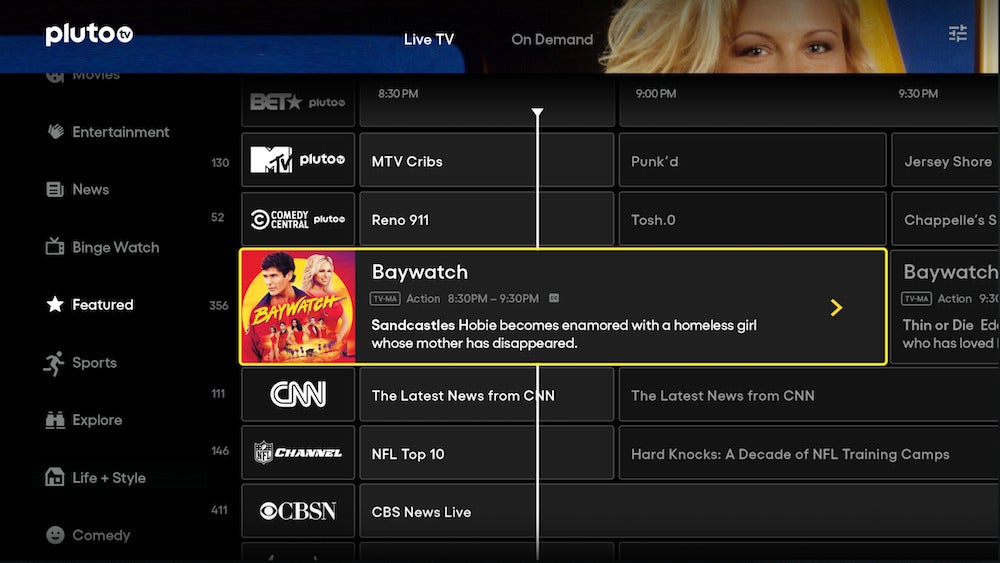 Here's a wild card for fans of live TV who don't need name brand channels to have a good time. Pluto TV is a completely free streaming TV service that draws its content from internet streaming stations. Gathering together over 100 channels of news, nature, entertainment, music, and movies, Pluto TV feels just like a normal cable—just without most major channels. That doesn't mean you won't find incredible content.
Sports channels include everything from pro-wrestling to MMA and even Fox Sports coverage. You'll find dozens of movie channels and comedy channels, special blocks for gamers, and incredible amounts of classic TV. There are even food and lifestyle networks. You'll find live feeds of MSNBC, Bloomberg, NBC News, and more. After over a year of use, I still regularly fire up Pluto TV even with a pay-TV subscription in my monthly bills. If you want a massive TV package without paying a dime, Pluto TV is the only option.
---
NewsOn
If you're someone who wants local news but doesn't want to subscribe to an entire service to watch it, NewsON would like a moment of your time. This free streaming channel allows users to watch their local news broadcast for free on their Roku, no matter how far from home they are. Users can watch their evening news live or after the fact via on-demand.
---
CBS News Live 24/7
If all you care about is the evening news, CBS News Live 24/7 is a free solution. The network draws from CBS News from around the world. However, if you look under the Live banner, you can find CBS' live TV coverage, giving you everything from breaking news to election night coverage. It might not be a full channel, but CBS News Live 24/7 goes live when it matters most.
---
---
---
Streaming Device Guides
The Daily Dot may receive a payment in connection with purchases of products or services featured in this article. Click here to learn more.