The Lifetime docuseries Surviving R. Kelly debuted on Jan. 3 2019 and has already reportedly reached a record 2.1 million viewers across the three nights it aired. If you haven't seen it, don't fret: Here's everything you need to know to stream Surviving R. Kelly.
The six-part series, executive produced by filmmaker and activist dream hampton, explores the longstanding allegations of sexual abuse, imprisonment, manipulation, and predatory behavior surrounding the R&B singer, which saw renewed media attention in 2017, after a BuzzFeed article alleged Kelly was keeping multiple women in a "cult" in homes in Chicago and Atlanta, and grooming them for sexual servitude. The series goes deeper into the alleged childhood sexual abuse Kelly experienced; his relationship with underage singer Aaliyah; and speaks with multiple survivors, former employees, Kelly's ex-wife, and the families of victims. Kelly, who faced trial for 14 child pornography charges in 2008 but was acquitted, did not participate in the documentary and has denied all accusations.
Still, Surviving R. Kelly has had a ripple effect: While Kelly's team started a now-deleted Facebook page to attack the credibility of his victims in the wake of the series, there's also been a renewed investigation into allegations. An attorney for Joycelyn Savage, one of Kelly's accusers who is featured in the series, claimed the Fulton County DA is opening a criminal investigation into allegations in Georgia. Cook County State Attorney Kim Foxx has also asked those with information to come forward in Chicago.
An encore marathon of Surviving R. Kelly airs on Lifetime Jan. 11. In the meantime, here's how to stream Surviving R. Kelly.
Best Shows on Lifetime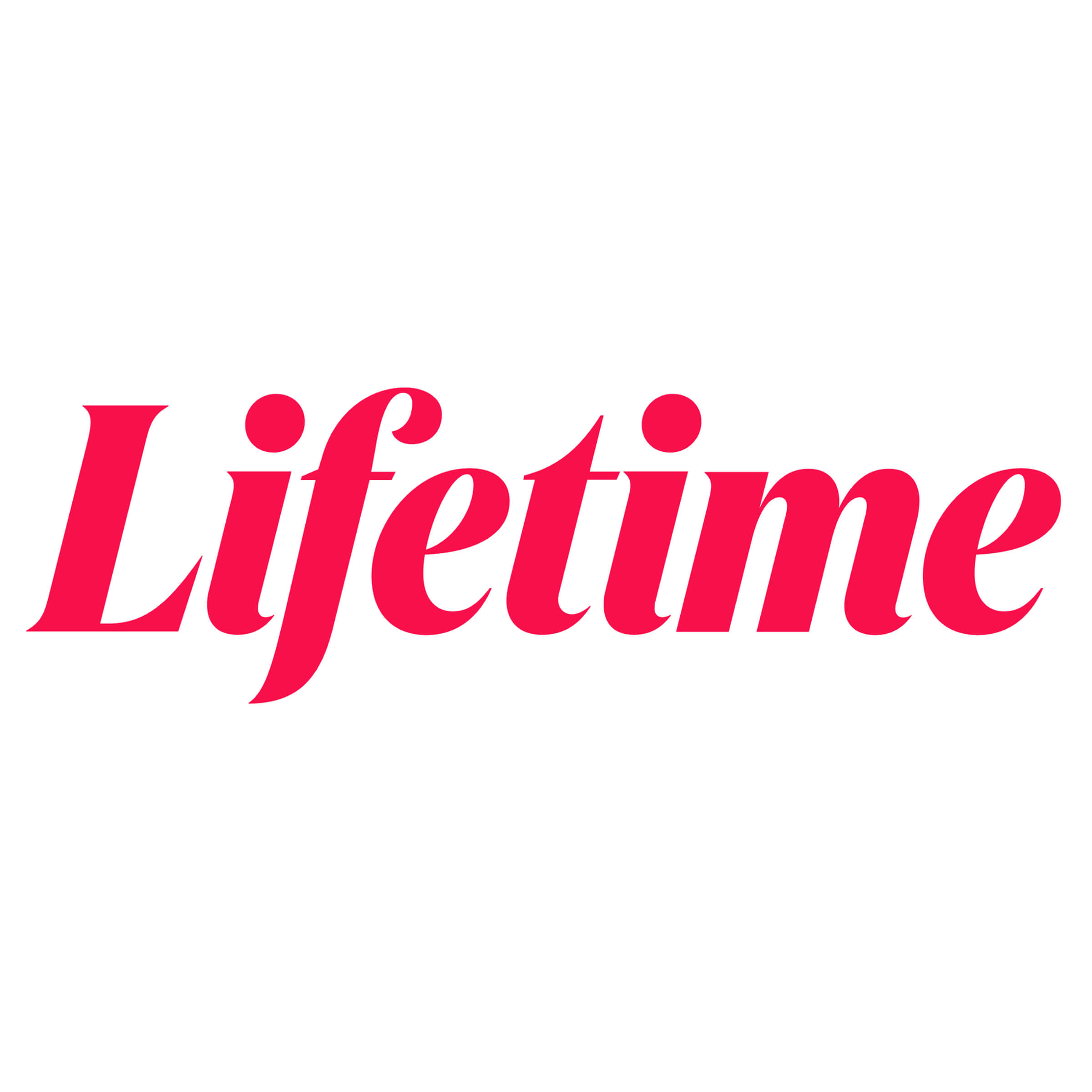 Dance Moms
Marrying Millions
Supernanny
---
What is Surviving R. Kelly?
Launched: May 18, 2020, on DC Universe
Channel: Lifetime
Genre: Documentary/Exposè
Starring: Andrea Kelly, Tarana Burke, Sparkle, Kitti Jones, Wendy Williams
Seasons: 2
Surviving R. Kelly Reviews
What the critics are saying
Aside from some dramatic musical stings and fades to black, the docuseries mostly eschews salacious framing in favor of measured, thorough documentation and extensive interviews with people from every stage of Kelly's life. … Surviving R. Kelly isn't an easy watch; I dreaded pressing play. But once I started, it was impossible to look away–which is as it should be. It's been too easy for too many to avert their eyes when the truth was staring back all along." –Caroline Framke, Variety
"By the end of the series, as the producers follow families desperate to loosen their daughters from Kelly's grip, it's impossible to come to terms with the fact that this is not an overly dramatized saga you'd normally find on Lifetime, but the very real story of a person the subjects say is a "predator." Selena Fragassi, Chicago Sun-Times
How to stream Surviving R. Kelly for free
All six episodes of Surviving R. Kelly are available for on-demand viewing on Lifetime's site and the Lifetime app, which is available on Roku, Apple TV, Google Chromecast, Amazon Fire Stick, Android TV,  and iOS and Android devices. To watch, you'll need a cable or live TV streaming subscription. Here are your best options, all of which offer at least a one-week free trial, which should be plenty of time to finish the series.
Surviving R. Kelly on Philo
Philo is a budget-minded streaming service, and depending on what channels you want, it may be right for you. The 59 Philo channels lean decidedly toward entertainment; the Philo channel list includes AMC, Discovery, IFC, Lifetime, and the Paramount Network, all for $20 a month. If you want to watch Lifetime, you're in luck because it's on Philo. Philo also comes with free cloud DVR, but shows recorded are deleted after 30 days, so binge those Lifetime movies responsibly.
---
Surviving R. Kelly on Hulu with Live TV
Is Lifetime on Hulu? With Hulu Live TV , it is. In addition to nonstop Lifetime movie marathons, the live TV streaming service comes with access to Hulu's massive library of on-demand content. You'll be able to choose from movies, shows, and Hulu's original programming, and keep up with what's new each month. Hulu plans even include a bundle option where you can access Disney+ and ESPN+ along with Hulu.
Hulu Live TV sets you up with local channels and has a broad spectrum of entertainment and sports channels to review, including the full suite of ESPN channels, Cartoon Network, FX, HGTV, and even deep cuts like National Geographic and Syfy, and of course, the Lifetime channel, where you can stream Married at First Sight and Surviving R. Kelly.
---
Surviving R. Kelly on FuboTV
FuboTV started as a streaming service geared toward sports fans, but don't let that fool you out of using it to watch Lifetime channel. It's evolved into a broadly-appealing option with entertainment and news options alongside its robust sports choices. Depending on the package, you can access as many as 181 FuboTV channels. If you're looking to be entertained, Bravo, IFC, MTV, and VH1 are options even at Fubo's most basic tier. The Fubo channel list still includes plenty of sports, including the Fubo Sports Network, which has original programming mixing sports and humor. The FuboTV cost starts at $54.99 a month, and with Disney Media favorites like ABC, ESPN, and the Disney Channel coming on board in 2020, some who were on the fence about Fubo are giving it another look.
To stream Surviving R. Kelly, you'll want to dock in at the FuboTV Standard level.
---
Surviving R. Kelly on Sling TV
If you're looking for a streamlined, cost-effective streaming package to watch Lifetime, check out Sling TV. It offers two basic cable packages, Sling Orange and Sling Blue, each of which costs $30 per month. There's also the third option of getting Sling Orange + Blue for just $45 per month. You'll get more Sling TV channels by choosing Sling Blue, with its 40 channels including sports favorites like FS1 and NBCSN and cable mainstays like Food Network and Discovery Channel. But Sling Orange brings must-haves Disney Channel and ESPN as part of its package. To gain access to Lifetime, you'll either need Sling Blue, Sling Orange, or Sling Orange + Blue. Sling also has a number of add-ons, including robust international packages organized by languages all over the globe.
---
Surviving R. Kelly on Vidgo
Vidgo offers a package for under $40 a month that pulls together more than 60 English-language channels into its National English Package. Vidgo channels include ABC, Fox, the ESPN family of channels (including ESPN Deportes), and it's one of the few streaming services that carries BeIN Sports. But it's like Fubo in that, even though it started out for streaming sports, it carries a lot more now. You might be surprised to know that Vidgo's an option to stream Lifetime channel—and then you can chat about it online via Vidgo's Social TV platform.
| | |
| --- | --- |
| English Premium Package | $66.33/ 3 months |
| English Plus Package | $53/ 3 months |
| Spanish Mas Package | $25/ 3 months |
---
Surviving R. Kelly on AT&T TV Now
If you're already looking to AT&T for your wireless needs, you might consider AT&T TV Now to cover streaming for you. AT&T TV Now channels start with Plus and Max, which even include HBO. Then, AT&T plans expand from there, approaching cable selection and pricing with AT&T TV Now's biggest packages. AT&T streaming also comes with Cloud DVR, letting you record up to 20 hours of TV per month. If you're looking for Lifetime, get in at the AT&T TV Now Entertainment tier to stream it.
---
Other ways to stream Surviving R. Kelly
The first two parts of Surviving R. Kelly can be found on Netflix.
The leading name in streaming is still the best movie streaming site online, though the competition is closing in fast. Netflix's smart suggestions learn from your viewing habits, making recommendations based on what you watch and how you rate it. With vast libraries across every genre, Netflix has a little bit of something for everyone in your house, from war movies, documentaries, anime, and indie flicks to true crime and movies based on true stories. The only knock on Netflix is that it's relatively light on classic movies.
---
Entertainment Channel Guides