More than 40 Netflix original movies have already been released in 2018, and even more are on the way. It's a lot to take in, especially given Netflix's larger quality control issues.
The best new movies from Netflix in 2018 find the streaming service increasingly focusing on an international audience. Highlights from the year include a South Korean thriller, a South African drama, an Israeli dark comedy, and a rom-com for the Muslim world. 
Here are the best Netflix original movies of 2018—so far. (For a complete list of our favorite Netflix original movies of all time, go here.)
The best Netflix original movies of 2018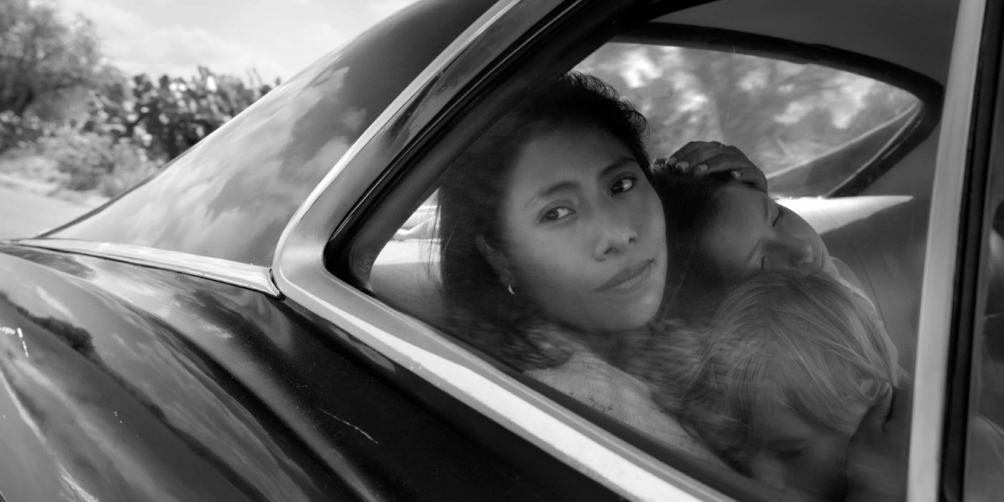 Inspired by his childhood in 1970s Mexico City, Roma is the latest film from visionary writer/director Alfonso Cuarón (Gravity; Children of Men). It's a moving autobiographical drama about a young woman who works as a housemaid for a wealthy Mexican family, based on Cuarón's beloved childhood nanny. After earning widespread praise at film festivals, this could be Netflix's first chance at one of the major Oscar categories. —Gavia Baker-Whitelaw
2) Annihilation (not available in the U.S.)
In Alex Garland's adaptation of Annihilation, we still get to explore Area X, a quarantined area of land besieged by mysterious environmental changes. That's about where the similarities to the book end. The film uses author Jeff VanderMeer's spectral setting to get in its characters' heads. Natalie Portman plays Lena, a biologist and former soldier who is grieving the loss of her husband, Kane (Oscar Isaac). He was sent into Area X on a secret mission and feared dead, but he suddenly returns home—altered. Lena's mission there is one of truth and redemption, but Portman plays her with appropriate detachment. We don't really know her true motives, and fellow travelers Anya (Gina Rodriguez), Cass (Tuva Novotny), Josie (Tessa Thompson), and Dr. Ventress (Jennifer Jason Leigh) have their own reasons for going on an apparent suicide mission. —Audra Schroeder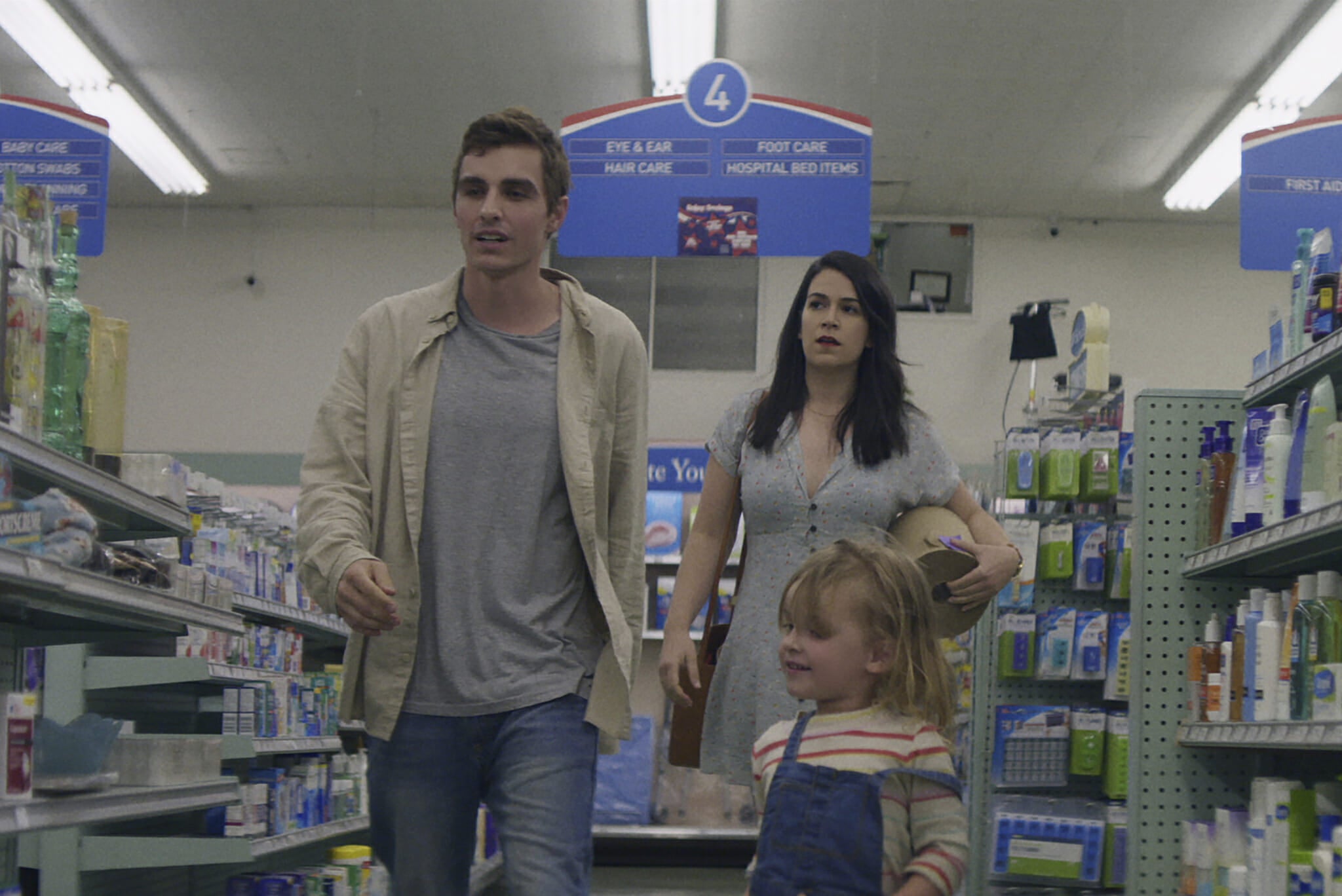 In Marja-Lewis Ryan's 6 Balloons, one long night tests the limits of compassion. It tells the story of Katie (Broad City's Abbi Jacobson) a woman who's trying to plan a surprise birthday party for her boyfriend. But as the day goes on she collides with her brother Seth (Dave Franco), a heroin addict who's using again. "The loneliness inside those dark moments is almost more crippling… not being able to talk about the things; not knowing where to talk," Ryan tells the Daily Dot. "If this isn't your story, then maybe you can gain a little empathy for people who are experiencing this. And if it is your story, hopefully, you can feel a little less lonely." 6 Balloons is very much about middle-class addiction, based on a similar night Ryan's best friend (and the film's co-producer) Samantha Housman experienced: Her brother, a lawyer, was addicted to heroin. —Audra Schroeder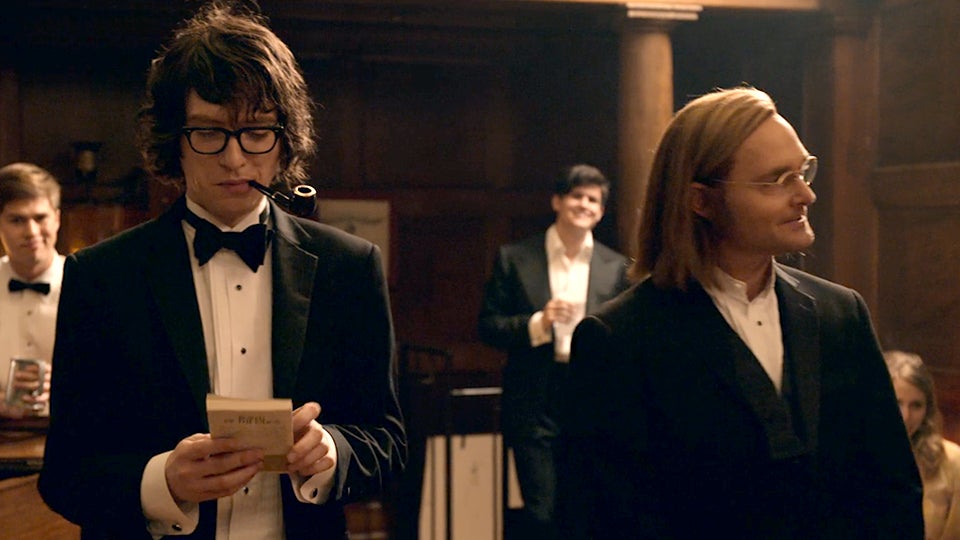 A Futile and Stupid Gesture, Netflix's feature film adaptation of Josh Karp's 2006 book of the same name, is an exploration of the creation of humor mag National Lampoon and its odd-couple co-founders, Henry Beard (Domhnall Gleeson) and Doug Kenney (Will Forte). It's removed enough from its 1970s origins to offer new insight into its generational influence—and it also recontextualizes satire in an era littered with "fake news." —Audra Schroeder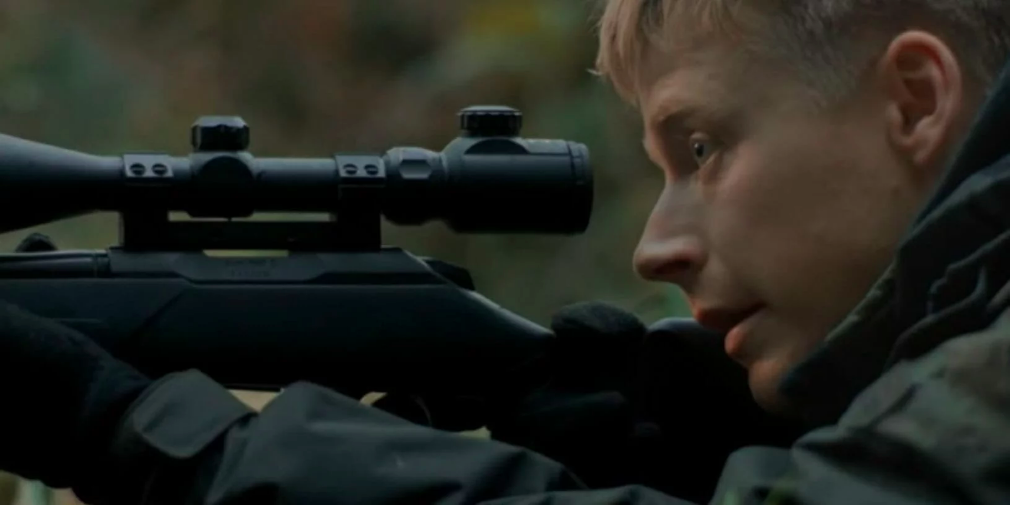 A python has never choked me out, but I imagine watching Calibre is a reasonable approximation. The movie starts with hedonistic bachelor Marcus (Martin McCann) and nebbish father-to-be Vaughn (Jack Lowden) getting away for a weekend hunting trip in the Scottish Highlands. When you have a person reticent to shoot a gun prodded along by someone excited to shoot, well, bad things tend to happen. Writer and director Matt Palmer shows restraint throughout by keeping the story tightly contained, making Calibre a thrilling descent into darkness. —Eddie Strait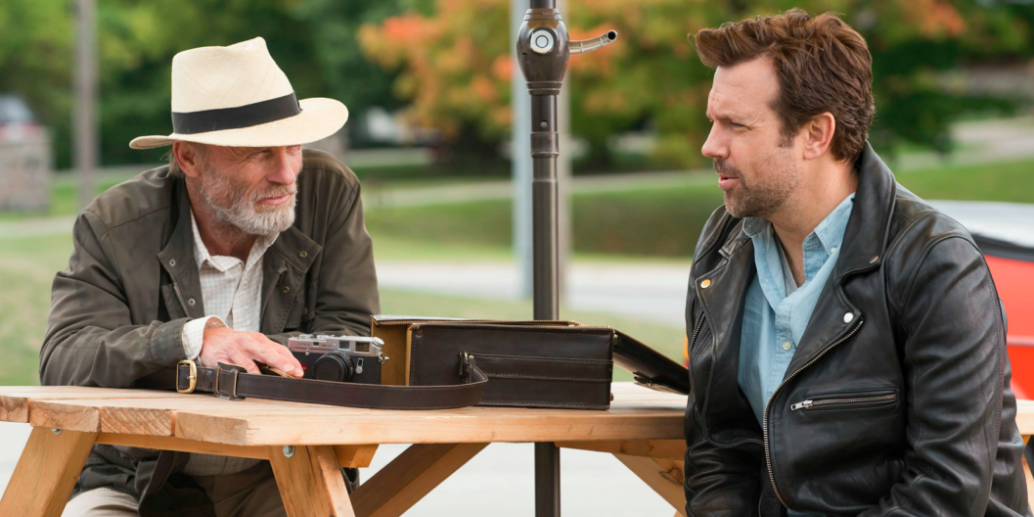 Kodachrome is like going to your childhood home to play a game of catch in your backyard: It's comforting and you fall right back into the routine. What starts as a paint-by-numbers story of an estranged father and son working out their issues during a long road trip morphs into a genuinely affecting tale of family and mortality with a satisfying emotional payoff. Ed Harris plays the role of a father and renowned photographer, Ben, with customary elegance, but Jason Sudeikis steals the show as his son, Matt. Jonathan Tropper's script pulls no punches, and director Mark Raso allows the scenes to breathe, making Kodachrome one of the better Netflix releases of 2018. —Eddie Strait
READ MORE: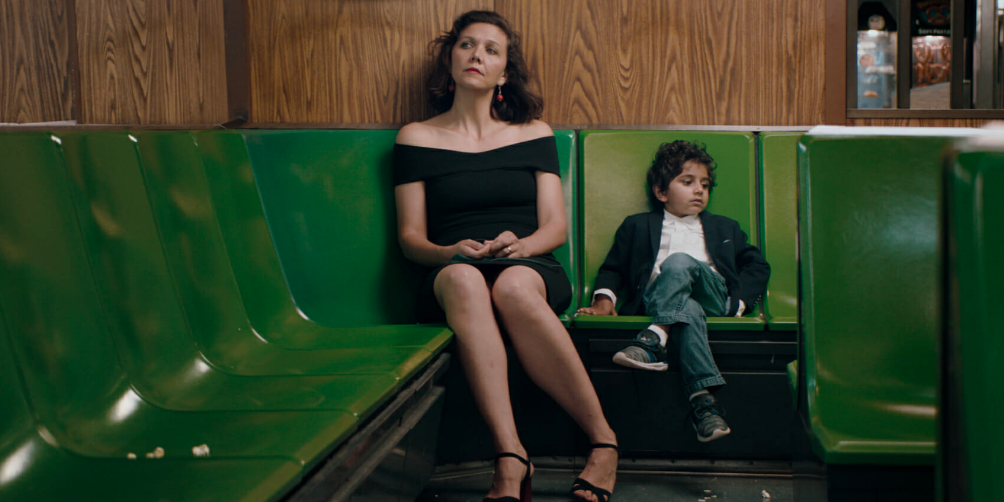 When Lisa, a teacher frustrated with her life, discovers one of her students, Parker, has a talent for poetry, she takes a special interest in him. As it becomes clear to her that no one else values his gift as much as she does, she becomes obsessed. Her determination to nurture Parker's talent leads her down a dark path. Maggie Gyllenhaal gives a tremendous performance as Lisa, and writer-director Sara Colangelo makes a strong impression with tricky material. —Eddie Strait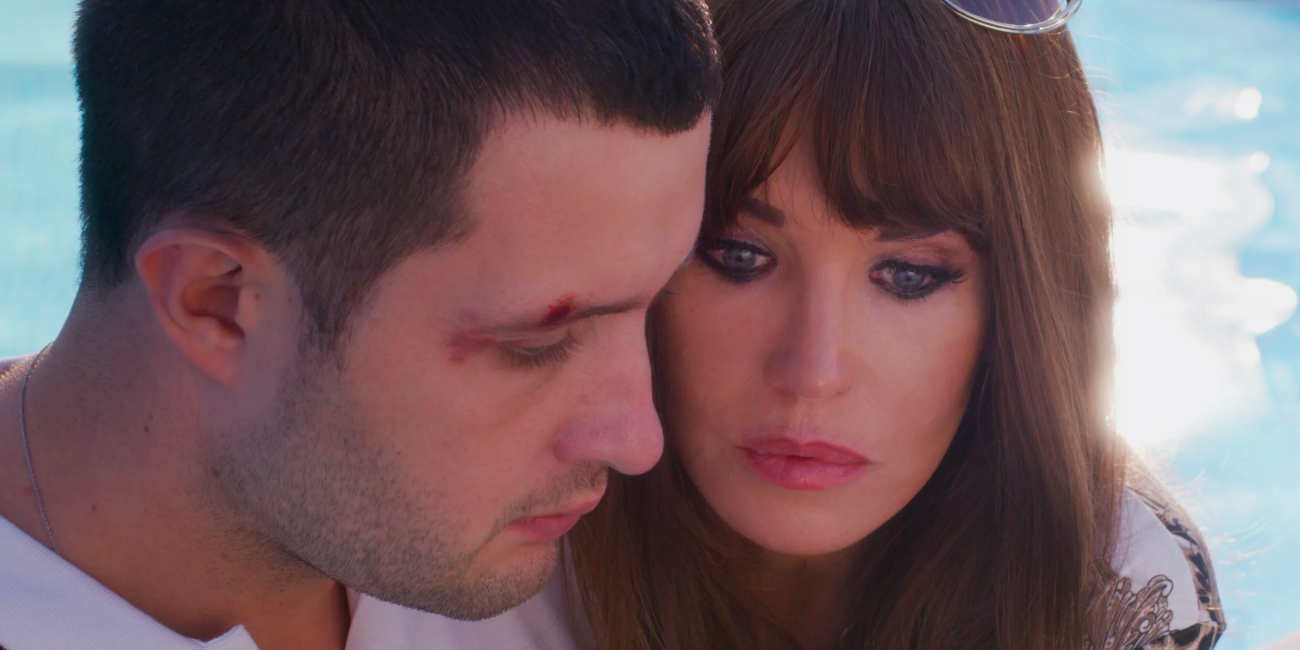 Fast-rising director Romain Gavras takes a giant leap forward in the feature film arena with his ballsy, Cannes-approved pulp/crime comedy The World Is Yours. The French-language film demonstrates newfound depth and nuance from the Greek-French auteur—famous for his video work with agro-political pop star M.I.A.—who at last makes good on the promise exhibited in 2010's stylish but woefully undercooked Our Day Will Come. —Kahron Spearman
Rene Liu's film tracks the course of Jianping and Ziaoxiao's relationship over the course of a decade. The two meet on a train on their way home for the Chinese New Year, then the film checks in on them over the same holiday stretch each year. As their relationship ebbs and flows we watch the characters mature and learn to grapple with their feelings and insecurities. The movie is well acted, but the star here is Liu, who makes her debut as a director and also co-wrote the script. She is a patient storyteller and you always feel like you're in good hands. —Eddie Strait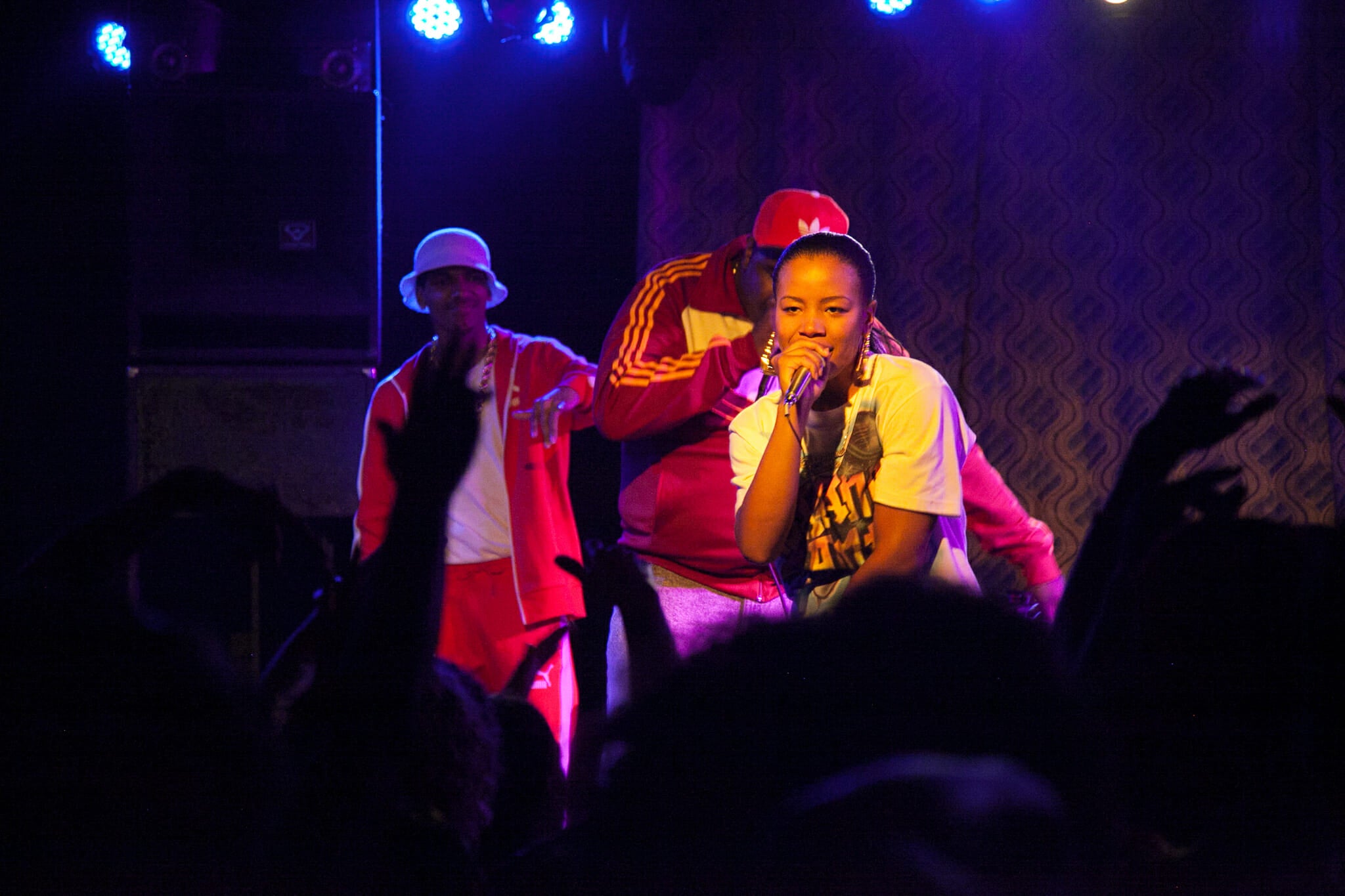 A long overdue biopic, the dutiful Roxanne Roxanne tells the early '80s beginnings of Lolita Shante Gooden, known to the hip-hop world as Roxanne Shante, rap's first female superstar. Serviceable as a straightforward film, it suffers from lack of depth as it tries to cover as many real-life events as it can. However, the accurate time-period placing, expert editing, and dazzling performances of Chanté Adams, Nia Long, and Mahershala Ali cover most of the film's tangles. —Kahron Spearman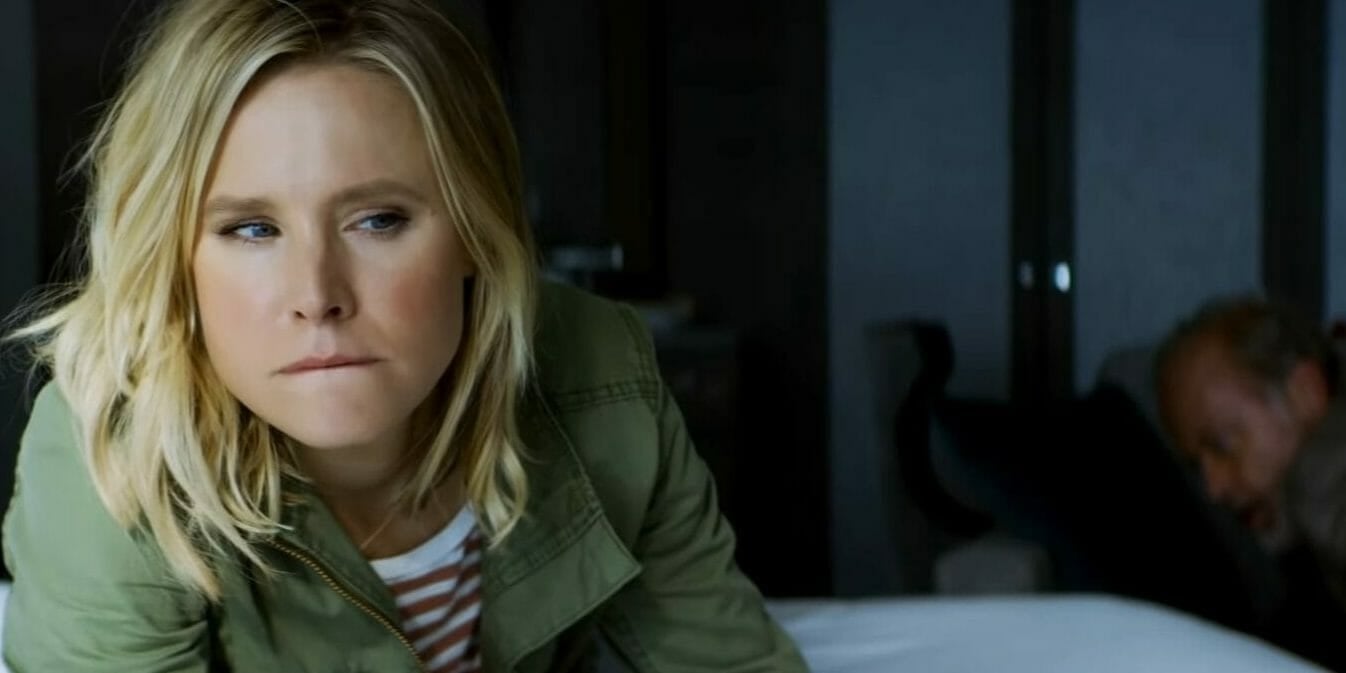 After being left at the altar, Rachel and her estranged father end up on her honeymoon cruise together, not so much making up for lost time as trying to endure the awkwardness of it all. While formulaic at times, the light comedy succeeds mostly because of the great chemistry between the two leads, Kristen Bell and Kelsey Grammer, who are more alike than they care to acknowledge—and all of the ridiculous activities aboard the cruise. —Austin Powell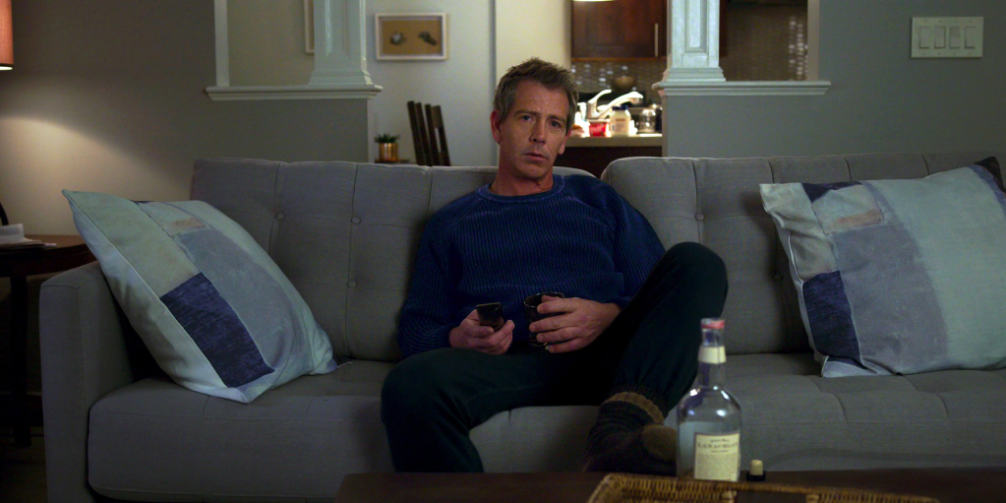 In this riveting comedy/drama, Anders Hill experiences the consequences of his mid-life crisis—in which he quit his job in finance and divorced his wife—and learns escaping a life of steady habits has its fallbacks. By combining tragedy with quippy one-liners, the film explores the growing pains felt in the pursuit of happiness, and how one person's actions severely impacts the people around him. —Tess Cagle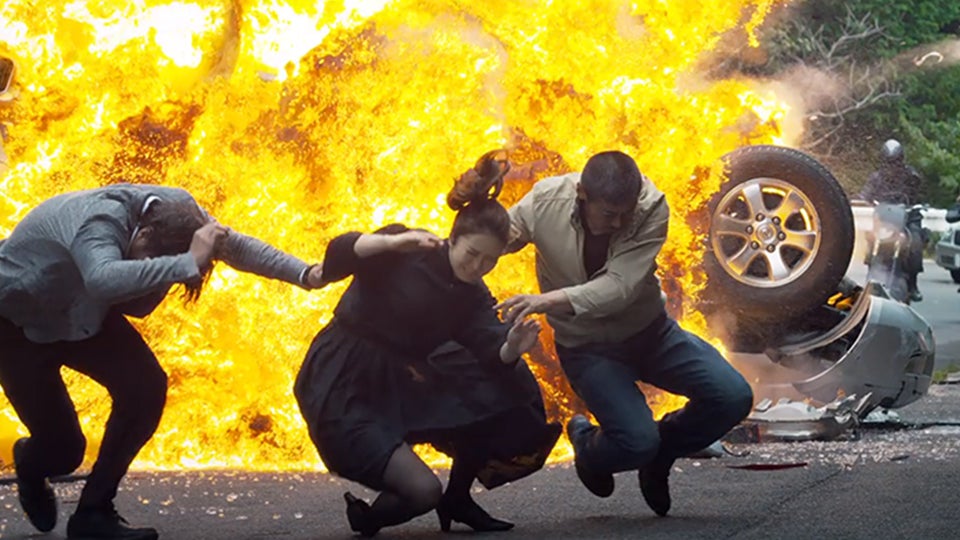 John Woo gets back to basics with the melodramatic and ridiculously entertaining Manhunt. After waking up in bed next to a dead woman, Du Qiu finds himself accused of her murder. To prove his innocence he must go on the run while he looks for evidence. On his trail is detective Yamura. The two men find himself in shootout after shootout and chase after chase. If you've ever enjoyed one of Woo's action movies, you'll get a kick out of Manhunt. —Eddie Strait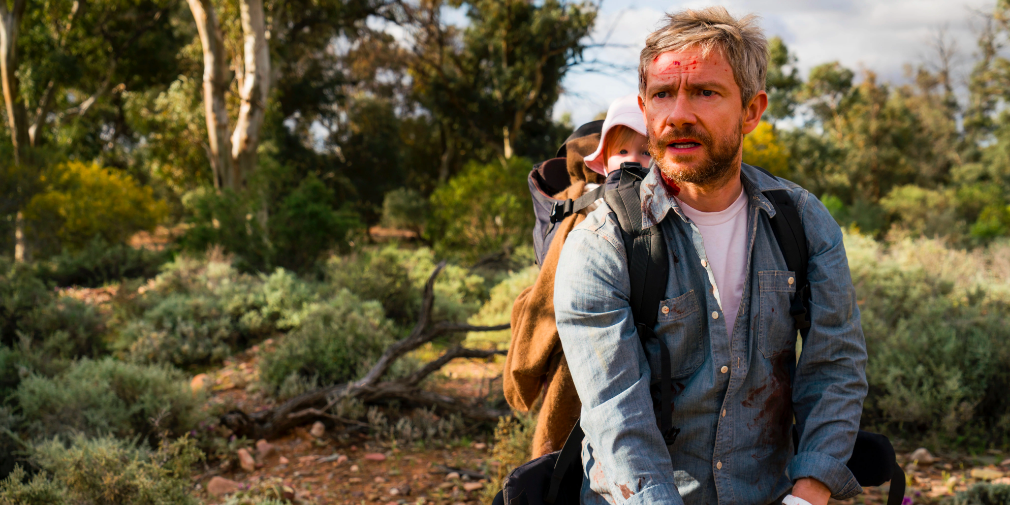 In Cargo, the zombie apocalypse is intimate, compelling and showcases the best and worst of humanity in the Australian Outback. And for one father (Martin Freeman), the stakes have never been higher as he only has only 48 hours to find someone to take care of his young daughter before he turns into one of the undead. —Michelle Jaworski
READ MORE: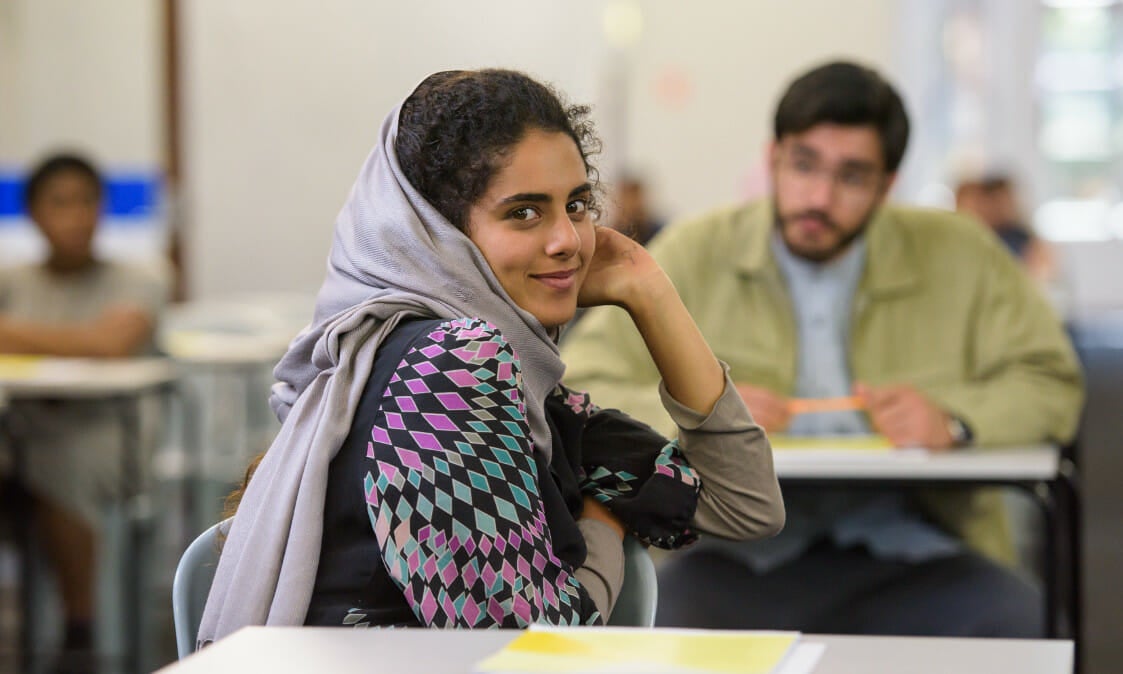 Ali's Wedding serves as a functional rom-com adapted from star and co-writer Osamah Sami's memoir Good Muslim Boy, a bright and honest look into the reconciliation of the modern world and Muslim tradition. Desperate to please his father and his community Ali (played by Sami) lies about passing his tests to get into medical school, where he falls in love with Dianne (Helana Sawires, in a moving portrayal), a medical student and the daughter of a Lebanese fish and chip spot owner. In the course of all this, Ali has already been set up in an arranged marriage he's desperately trying to get out of. Sami and Andrew co-writer Knight make use of all the usual rom-com cliches, but the decisions come with qualitative, selective cheekiness directly aimed at Western filmmakers. In staying true to his roots, Sami has likely helped Netflix attract an international audience and forged a path forward for Muslims worldwide to follow. —Kahron Spearman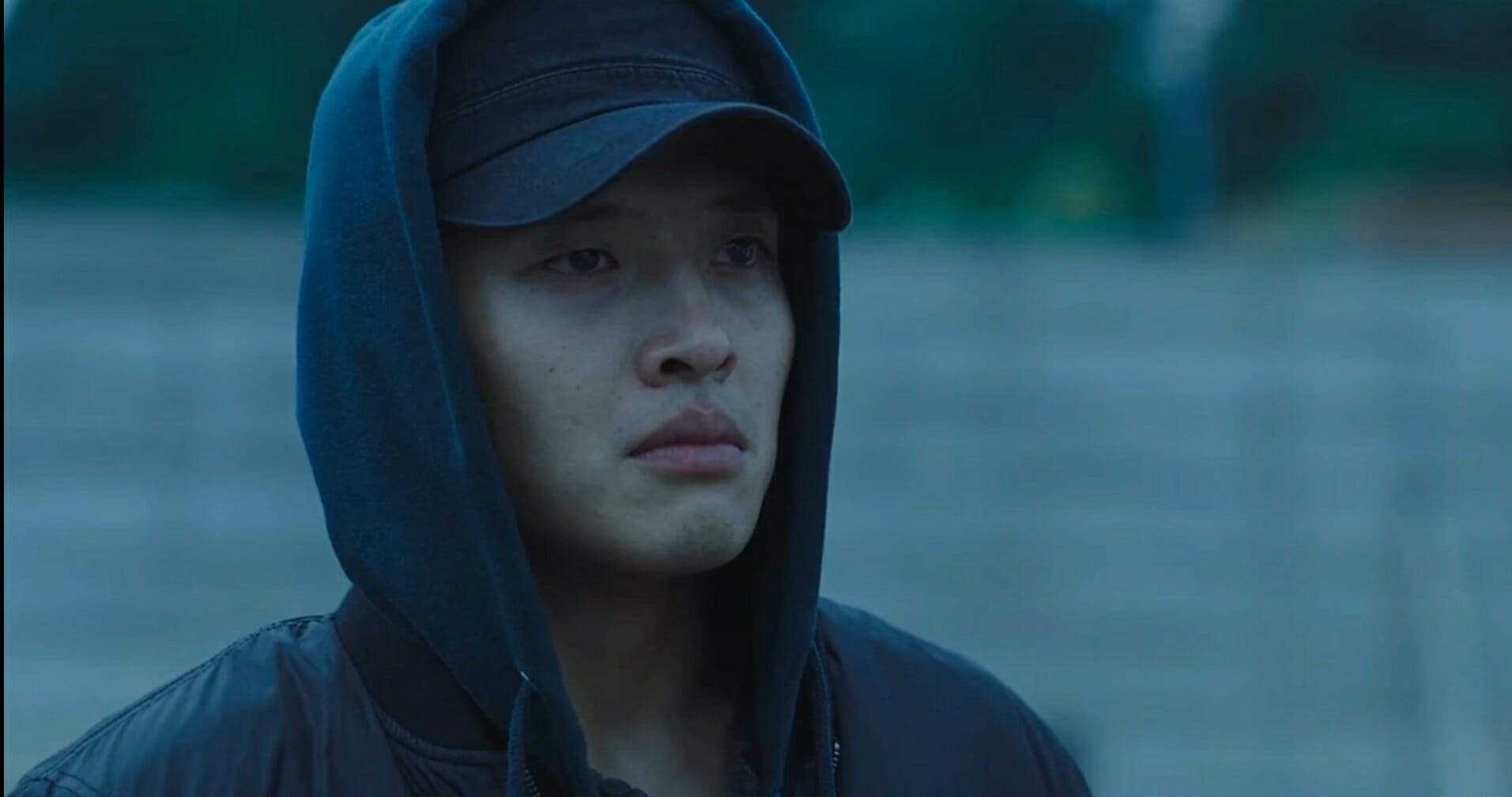 South Korean thriller Forgotten is a slick, twisty yarn. It's also a blast. Jin-Seok gets caught up investigating his brother's kidnapping, and each new thing he learns makes him question everything about his own life. Nothing is as plain as it seems, and our protagonist comes face to face with long-forgotten demons. Action master Jang Hang-jun's film is a well-executed genre exercise that delivers an emotional wallop to go with its thrills and jaw-dropping reveals. —Eddie Strait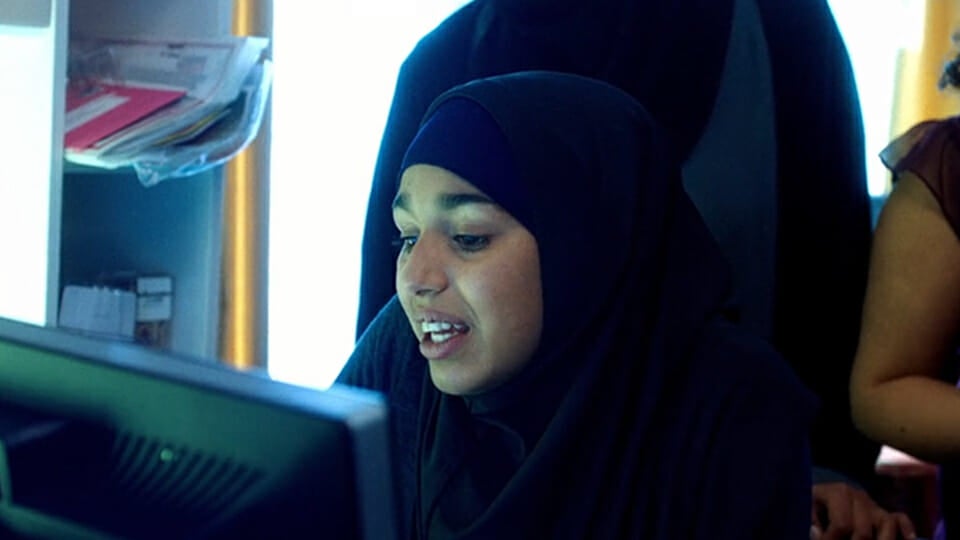 Layla M. is about teenage rebellion gone awry. Layla is just coming into her own as a person and realizing that her own beliefs don't quite line up with the rest of her family and friends. In the search to find like-minded people, Layla leaves home and gets married. Her new life takes her far from home where she finds herself on the edge of terrorism, as her husband's commitment to their religion is more radical than her own. The movie is a compelling look at a story most audiences haven't seen before. Even though the film feels like it's just getting started by the time it ends, it's worth your time. —Eddie Strait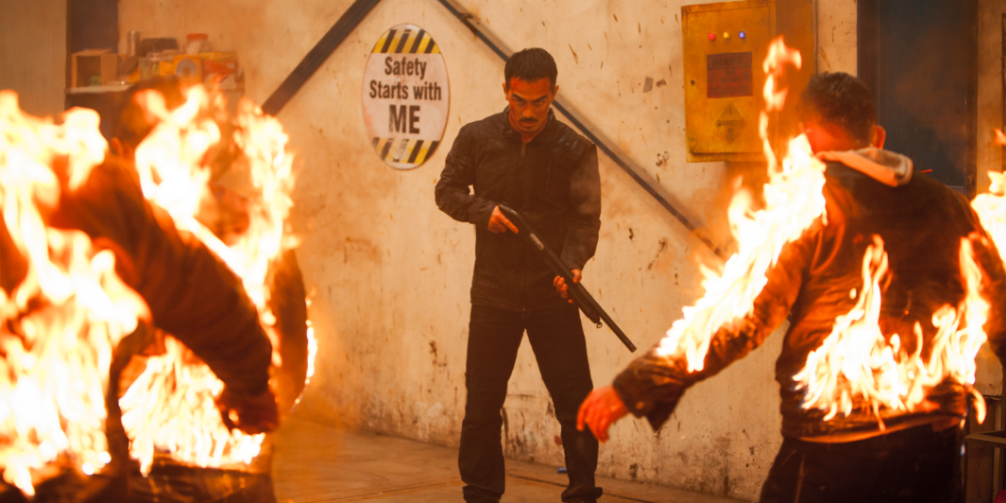 This Indonesian action extravaganza follows Ito (Joe Taslim), a mercenary for the Southeast Asian Triad who decides to leave his brutal lifestyle. But he quickly finds out that there no clean getaways and everything has a cost. With the whole Triad out to get him, Ito must fight for his freedom and life. Writer-director Timo Tjahjanto delivers a raucous two hours full of intricate action scenes both huge and intimate in scale. This film is a must-see for anyone who likes action movies and doesn't mind a little (or a lot) of bloodshed. —Eddie Strait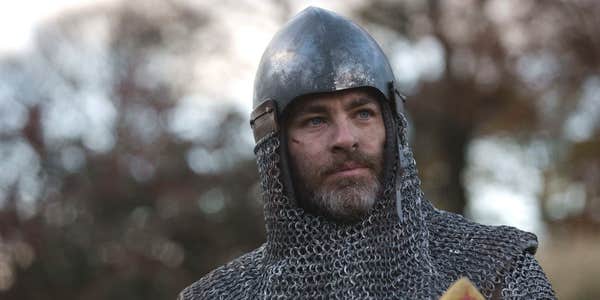 Outlaw King has everything you need from a slightly corny historical epic: gory melee fighting, stirring music, and a heavily fictionalized romance. Chris Pine stars as medieval Scottish hero Robert the Bruce, an honorable man of the people who raises a guerrilla army to fight for Scotland's independence from England. The screenwriters glaze over Robert's personality and political acumen, but Pine is charming enough to pull off the basic warrior hero persona. While not quite on the same level as all-time greats like Gladiator, Outlaw King makes for a respectable addition to the genre. —Gavia Baker-Whitelaw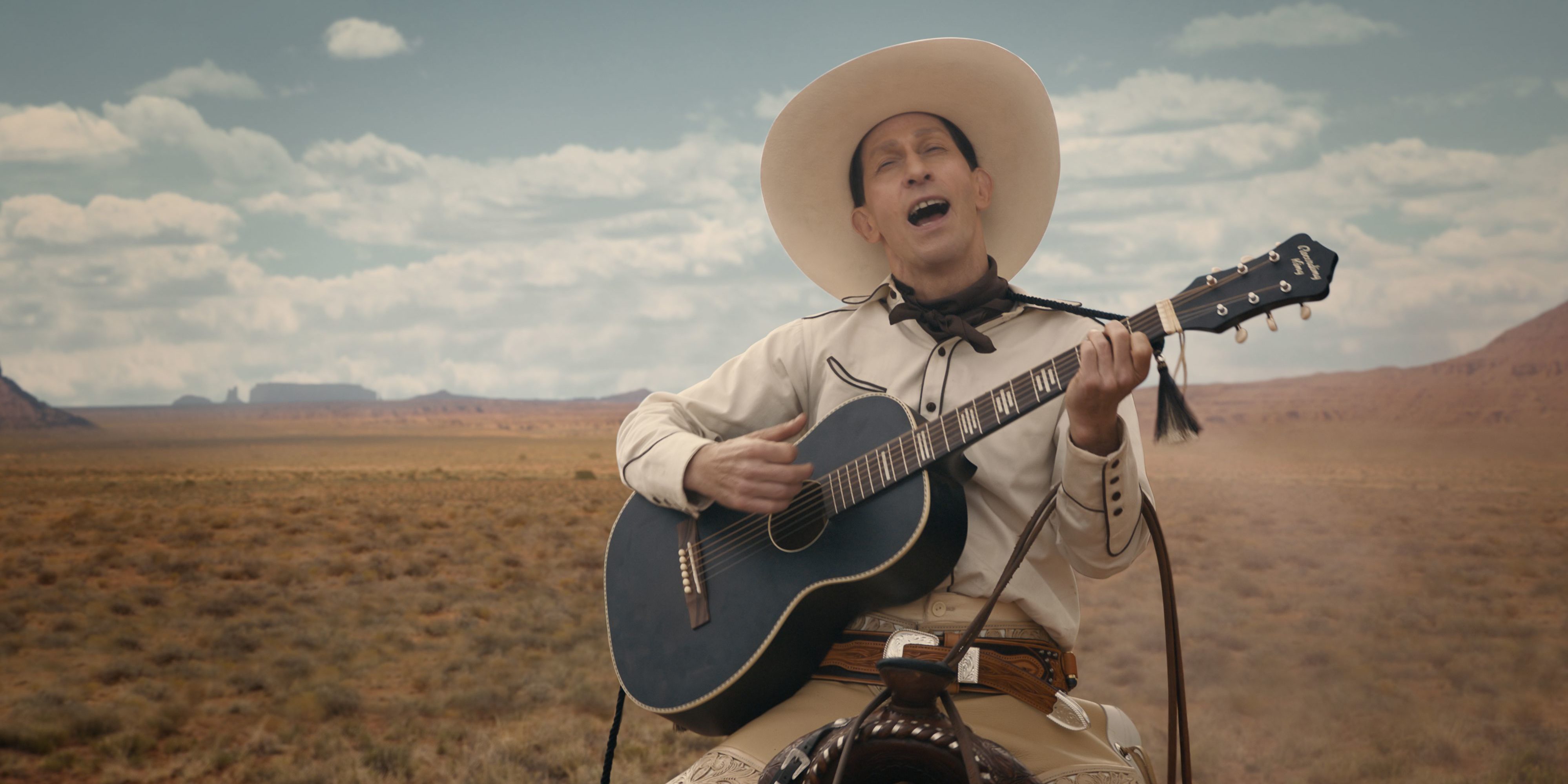 A Wild West movie all about white men, where Native Americans only appear onscreen to scalp people and get shot in the head? Groundbreaking. The Coen brothers' passion for Westerns doesn't fully translate to a non-Western-obsessed audience in the self-indulgent The Ballad of Buster Scruggs, an anthology of six short stories originally planned as a TV series and later compressed down to a feature-length film. These six stories only manage to include two female characters, and the film's deliberate whitewashing suggests the Coens wanted to rewrite history to focus on white men, either not noticing or not caring how this might look to everyone else. The Ballad of Buster Scruggs is funny, but it also deserves its Netflix release status—it might not have been worth the price of admission otherwise. —Gavia Baker-Whitelaw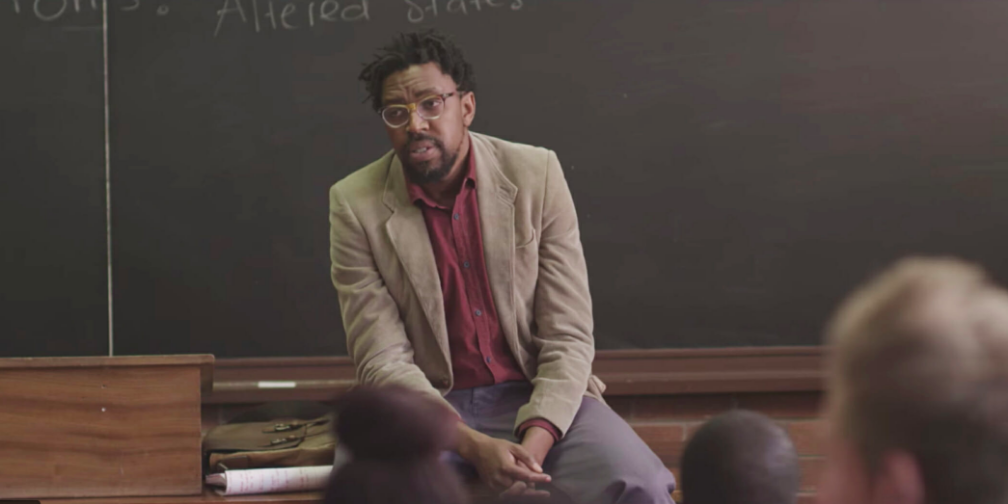 The South African film Catching Feelings follows thirty-something professor Max and his journalist wife, Sam, as their relationship is tested by a combination of money problems, infidelity, and older white writer, Heiner, who moves into their home. The film is much more than a romantic comedy—it's a weighty, topical film about a man grappling with racial tension in a post-apartheid society. —Tess Cagle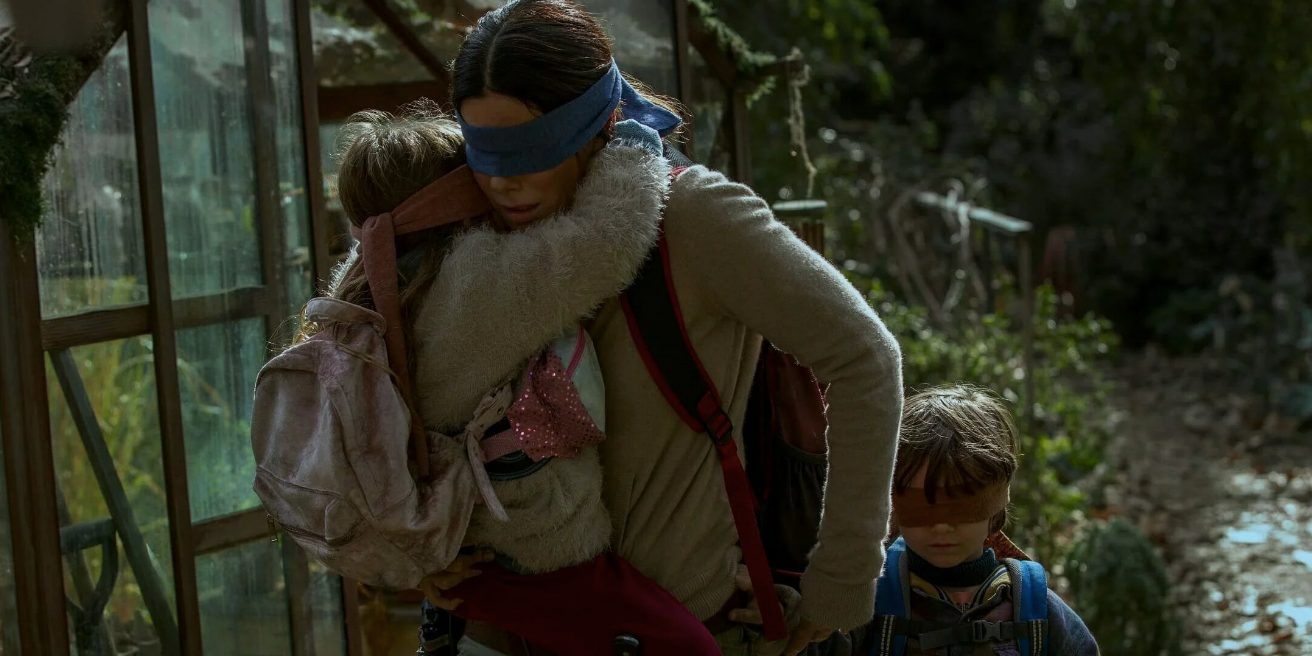 Netflix's Bird Box invites obvious comparisons to the survival horror hit A Quiet Place, although those comparisons are not especially flattering. A Quiet Place had aliens who hunt by sound, forcing the main characters to live in silence, while the monsters of Bird Box are only dangerous if you look at them. Compared to the surging adrenaline and neat worldbuilding of A Quiet Place, it feels both manipulative and unimaginative. The thrills are effective enough and the cast props up a formulaic narrative, but you can see why it wound up on Netflix instead of getting a big cinematic release. —Gavia Baker-Whitelaw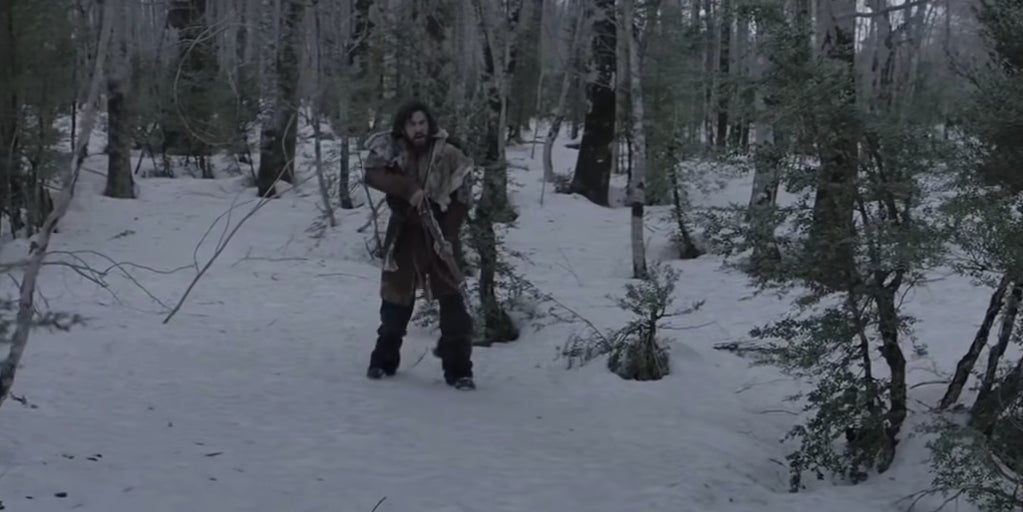 The Skin of the Wolf is gorgeously shot and stark drama about a rough-around-the-edges animal trapper named Martinon (Mario Casas) who lives in an abandoned northeastern Spain outpost. Martinon acquires a wife named Pascuala (Ruth Diaz) to quell his loneliness, and he quickly learns she isn't built for the rough terrain and inclement weather. After she falls ill, he's forced to care for her and the unborn child inside. In the course of two short-lived "relationships," Martinon is faced with life-and-death consequences that abruptly civilize him. As they say, life comes at you fast. —Kahron Spearman
READ MORE: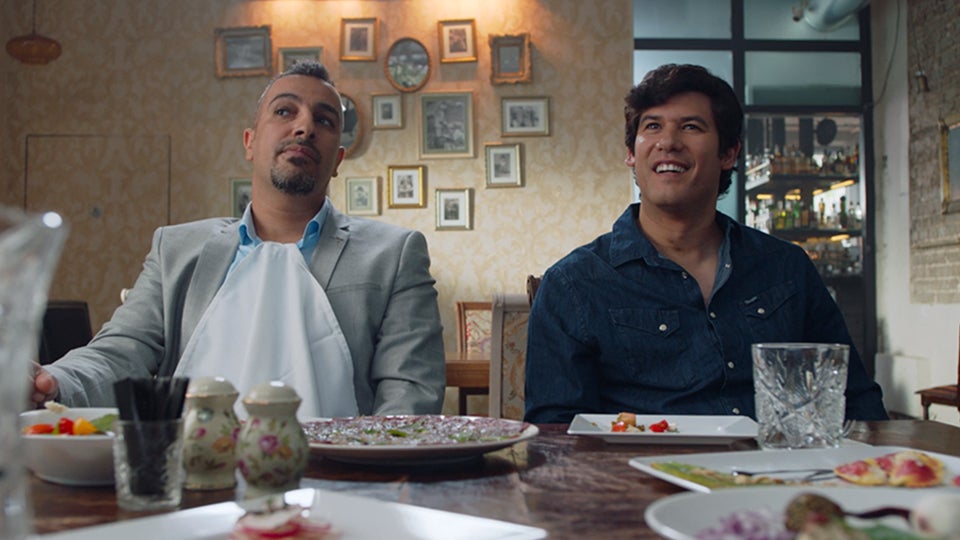 Guy Amir and Hanan Savyon, an already-flourishing Israeli TV duo, make the great leap forward onto the silver screen with the serviceable and ultimately rewarding Maktub, a dark hybrid comedy about two low-level mobsters thrust from their thug roles into living guardian angels. Steve (Savyon) and Chuma (Amir) are mob collectors, who as maktub (or fate) would have it, are the only survivors of a terrorist attack after they go into a restaurant bathroom to settle a bet about whether a shirt stain consisted of pomegranate concentrate or blood from a chef they'd just beaten up for money. Maktub's leads end up servicing the supporting characters more often than they should, but the plot ends bind together well, mitigating any character shortcomings. Maktub finishes sweet, with Amir and Savyon conclusively nailing their compound of playfulness and gallows humor. —Kahron Spearman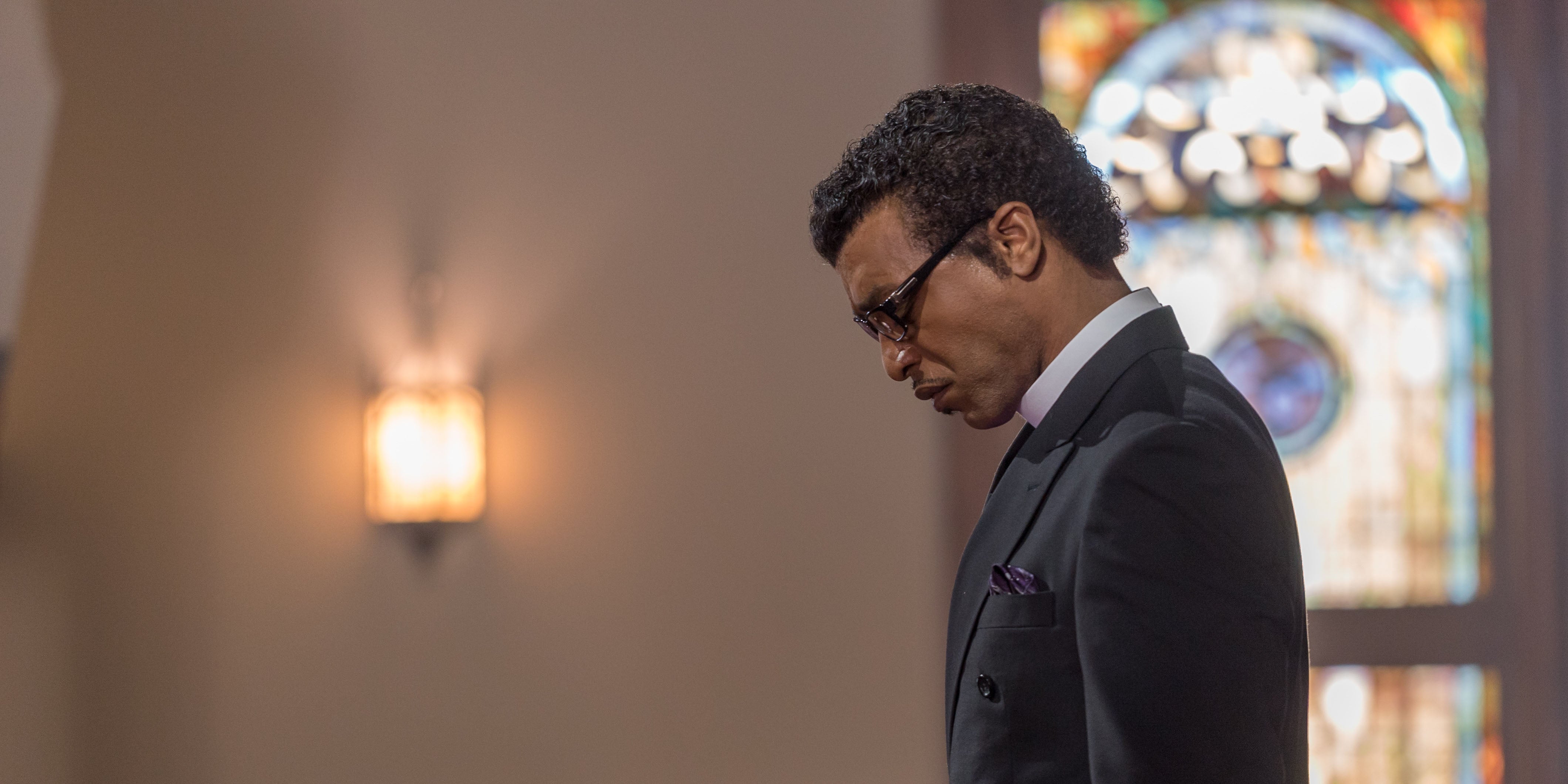 Evangelical biopic Come Sunday chronicles the fallout of Bishop Carlton Pearson when he is dubbed as a heretic for preaching the gospel of inclusion—the idea that no one will go to Hell because Jesus died for everyone's sins. Director Joshua Marston does a successful job of making viewers feel like they're watching events unfold in real life, but his insistence on presenting both sides of the conflict without bias hinders the movie from ever fully delving into any true emotion or character development. Come Sunday lacks compelling storytelling and nuance, but it successfully shines a light on the shortcomings of a modern-day Christianity that lacks empathy. —Tess Cagle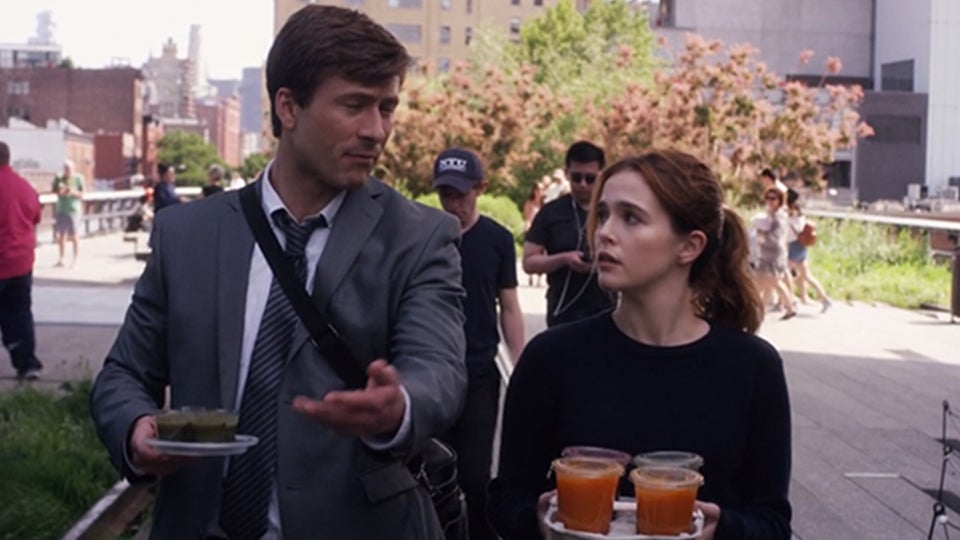 Set It Up stars Zoey Deutch and Glen Powell playing stressed-out assistants seeking to hitch their powerful bosses, ably played by Taye Diggs and Lucy Liu. Harper (Deutch) works for fearless sports editor Kirsten (Liu) while slowly drowning her journalist dreams. Charlie (Powell) waits on irritable businessman Rick (Diggs) hand and foot, leaving no time to consider his life or tend to his wasting relationship with status-chasing model girlfriend Suze (Joan Smalls). The assistants soon bring their alpha bosses together, and of course, this means they find themselves predictably closer as well. Set It Up doesn't break any new ground, but its stars' chemistry and diverse casting make it a win. —Kahron Spearman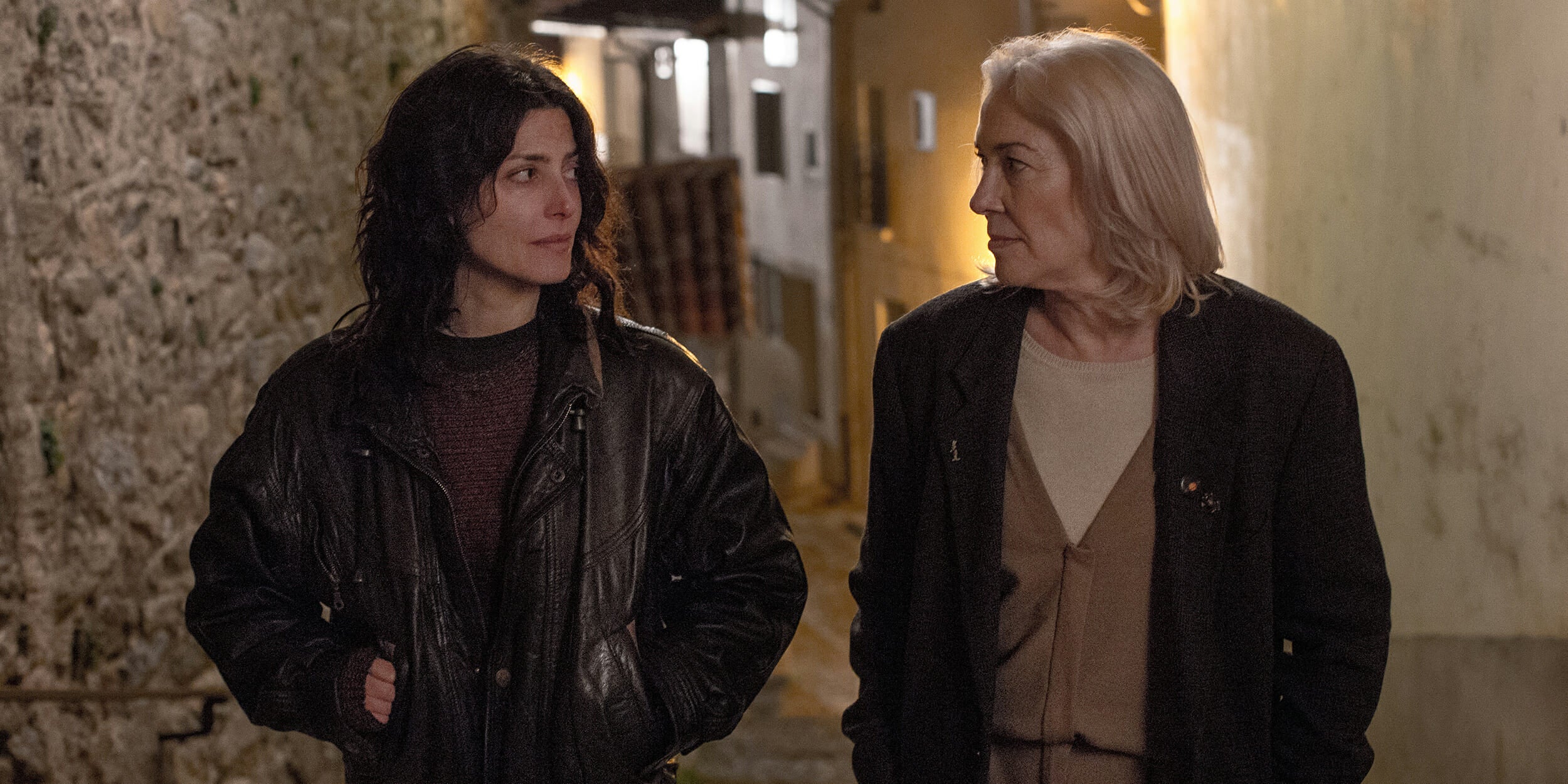 In Sunday's Illness, the raw emotions between a mother and the daughter she abandoned 35 years ago are on full display as they spend 10 days together, showing what could have been and what will never be with painstaking beauty. Mother Anabel (Susi Sánchez) and daughter Chiara (Bárbara Lennie) constantly push and pull at one another even when they aren't in each other's orbit. Sunday's Illness could have taken its concept into a number of directions with the backdrop—and impeccable cinematography—of an isolated house located on a wooded mountain that helps set the tone. Instead, the film goes down a more emotional and sometimes uncomfortable path, climaxing in a profoundly life-changing experience. Like the snapshots we see, we're left wondering what it might all say. —Michelle Jaworski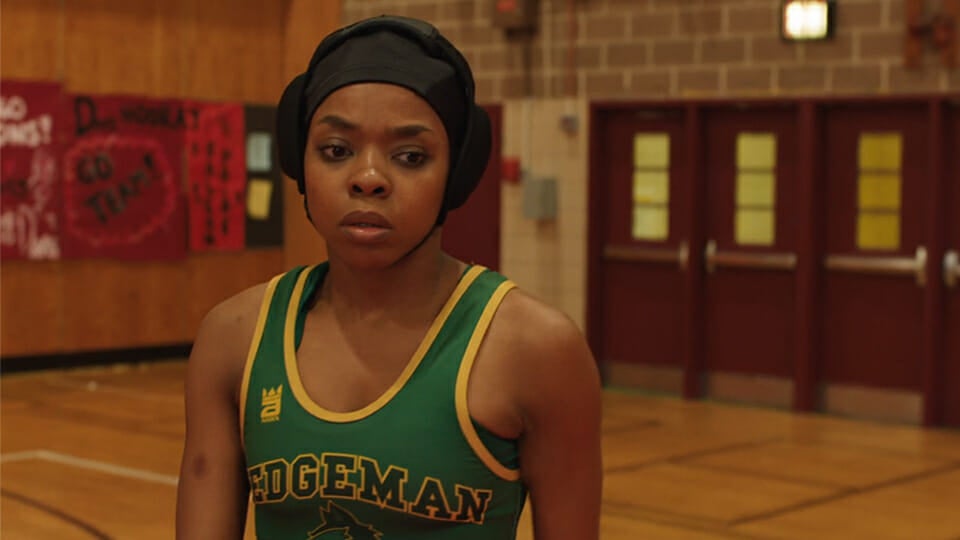 Monique (Elvire Emanuelle) is teen from Brooklyn's Brownsville neighborhood who's searching for acceptance and direction after being cycled through foster homes. We first meet her while she's being thrown out of her most recent home, her belongings raining down on her from above. She's so used to putting up her defenses that we're not sure what to make of her, but we can see there's an anger to be channeled. In an effort to define herself in the chaos, Mo joins the all-male high school wrestling team, which dovetails with her reconnecting with her estranged father Darrel (the tremendous Yahya Abdul-Mateen II), who has just gotten out of jail and is trying to make ends meet. He used to wrestle too, and their relationship gets a tentative restart once he starts coming to her matches and helping her train. Like Mo, Darrel is a complex character, and Abdul-Mateen plays his many sides beautifully. He ropes Mo into illegal fighting to earn money. She's hesitant about getting involved but is pulled along by that need for her father and his guidance, however fleeting. —Audra Schroeder
Still not sure what to watch tonight? Here are our guides for the absolute best movies on Netflix, must-see Netflix original series, documentaries, docuseries, and movies.
Need more ideas? Here are our Netflix guides for the best war movies, documentaries, anime, indie flicks, true crime, food shows, rom-coms, LGBT movies, gangster movies, Westerns, film noir, and movies based on true stories streaming right now. There are also sad movies guaranteed to make you cry, weird movies to melt your brain, old movies when you need something classic, and standup specials when you really need to laugh. Or check out Flixable, a search engine for Netflix.
Editor's note: This article is regularly updated for relevance.