You don't need to be a '90s kid to appreciate the beautiful, wonky treasures that hit movie theaters between 1990 and 1999. At the moment, Netflix has more than 250 films from the era waiting for you to watch, but chances are, you'll need some help knowing where to start. We looked at critic rankings from Rotten Tomatoes and Metacritic to find the best 90s movies on Netflix. There are a few instances where Metacritic didn't have reviews for a film, but rest assured, each of these options stand up as a classic in their respective genre.
The best '90s movies on Netflix
1)  (1993)
96 percent on Rotten Tomatoes
93 percent on Metacritic
Steven Spielberg's heartbreaking portrayal of Oskar Schindler is a horrific yet artistically staggering work of genius. Originally, he is willing to profit off cheap Jewish labor during World War II. But Schindler's heart changed when he saw the violence the S.S. wrought upon Jews in the Krakow ghetto. Filmed almost entirely in black-and-white, Schindler's List is an anomaly in Spielberg's career, a somber examination of how witnessing evil can fundamentally affect someone. It's one of the finest films of all time, let alone the '90s.
2)  (1995) 
80 percent on Rotten Tomatoes
65 percent on MetaCritic
David Fincher's film career almost ended after his disastrous experience making Alien 3, but the script for Seven was good enough to lure him back. It's a blessing, because no other director would have delivered such a lush and unconventionally bleak vision of horror. Viewers join two detectives as they hunt a serial killer committing murders based on the seven deadly sins of Catholic teachings. Anchored by Morgan Freeman as a cop on his final case working with a new partner, a haunting Brad Pitt, Seven is a terrifying thriller. Don't read any spoilers and sit back for a nightmarish two hours.
3) Quiz Show (1994)
96 percent on Rotten Tomatoes
88 percent on Metacritic
In the 1950s, TV quiz shows ruled the airwaves. That is until a lawyer discovered proof that they might all have been rigged. Robert Redford directed this riveting account of the original quiz show scandal, crafting a film that's genuinely riveting without any life-threatening drama. John Turturro doesn't get enough leading roles in movies, but his Herbert Stempel is a tragic figure despite playing a man willing to compromise his morals for fame. Quiz Show gazes at a time in America where people still trusted what they saw on TV, but this tale of corruption feels oddly timely. 
86 percent on Rotten Tomatoes
76 percent on Metacritic
Heat would be significant only for putting movie legends Robert De Niro and Al Pacino together onscreen for the first time since The Godfather: Part II (and even that doesn't really count). But it happens to also be a really great film on its own merits. Director Michael Mann has never been sharper than with this story about a group of bank robbers and the cops chasing them, crafting one intricate sequence after another. Heat is not a short watch, but somehow the movie whizzes by its nearly three-hour runtime. —Chris Osterndorf

READ MORE:
5) 
99 percent on Rotten Tomatoes
90 percent on Metacritic
Curtis Hanson's universally acclaimed love letter to hard boiled detective tales faithfully recreates 1950s Los Angeles, warts and all. It's a world where racism, police corruption, sexual hypocrisy, and gangsters live side by side while a few honest men try to clean up the streets. With an all star cast including Guy Pearce, Kim Basinger, and Russell Crowe L.A. Confidential won Oscars for Best Supporting Actress and Best Adapted Screenplay.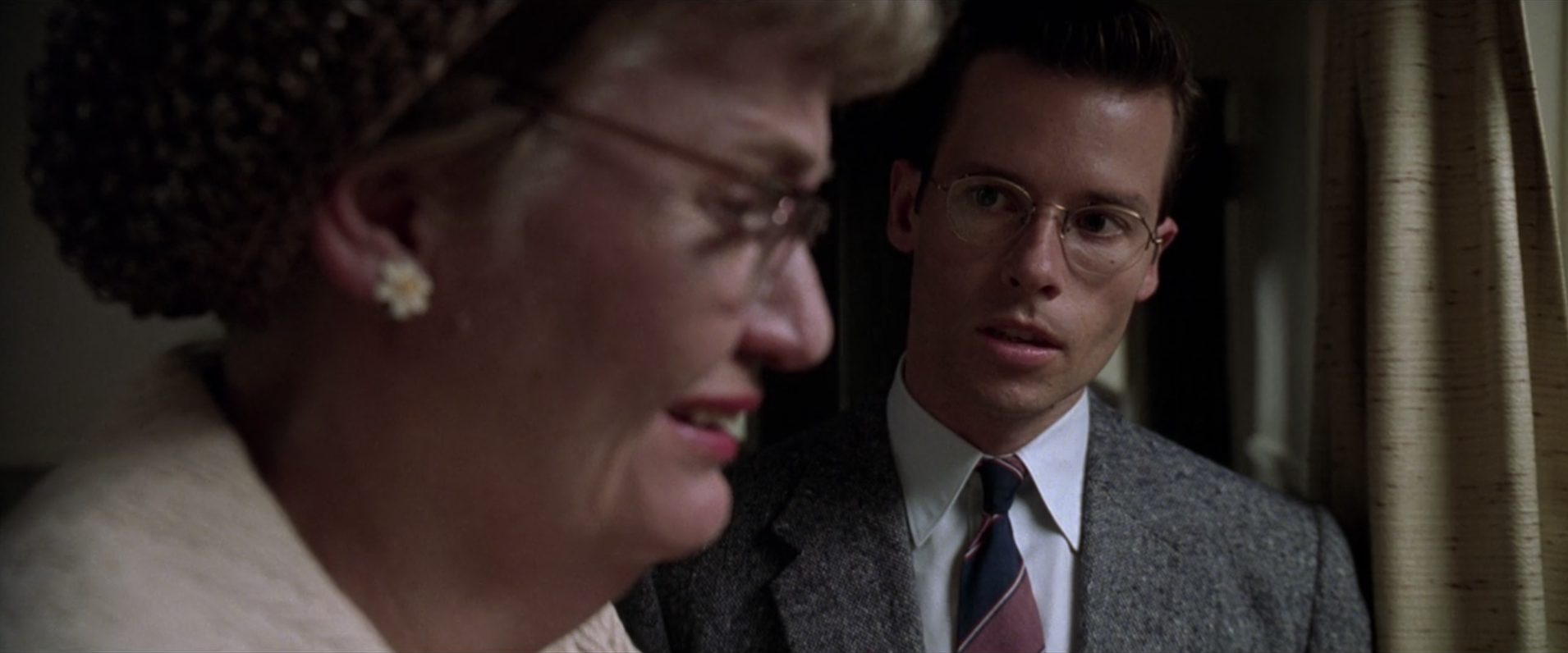 6) (1990)
100 percent on Rotten Tomatoes
No Metacritic score
"Yas." "Shade." "Reading." "Serving face." It's remarkable 27 years after Paris is Burning came out how ubiquitous the language it first introduced into the mainstream has become. This controversial documentary about the '80s LGBTQ New York ballroom subculture is an important historical record of a community that was rarely documented at length. You'll fall in love with queens like Ms. Dorian Corey, who explains the difference between reading and throwing shade, and weep at the story of Venus Xtravaganza. 
84 percent on Rotten Tomatoes
87 percent on Metacritic
Ralph Fiennes and Juliette Binoche star in this World War II drama, which won the Academy Awards for Best Picture, Best Director, and Best Supporting Actress. As the Italian Campaign of World War II draws to a close, a nurse named Hana is sent to care for an English pilot suffering from horrific burns and amnesia. As Hana nurses the man back to health, he slowly regains his memory, unfolding the tragic love story that led to his predicament. Tragic, romantic, and full of stunning performances, The English Patient is a dark tale of how sometimes the casualties of war aren't just human lives.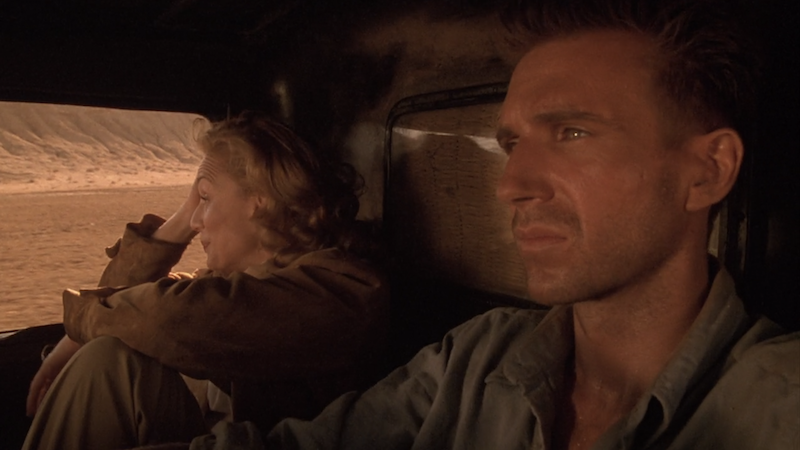 8) The Truman Show (1998)
94 percent on Rotten Tomatoes
90 percent on Metacritic
At the time of its release, The Truman Show—about a man stuck in a reality show he doesn't know he's participating in—was a biting work of science-fiction satire, dreaming of a world where the growing reality TV genre gave us 24-hour access to a person's life. Watching it again almost 20 years later, The Truman Show still has all its punch, and maybe a little extra when you factor in our hyperconnected society. This was Jim Carrey's first major leading dramatic role, and it remains one of the actor's finest works.
97 percent on Rotten Tomatoes
70 percent on Metacritic
"It's not your fault." Ouch, right? Even if you're tired of looking at the smug face of Matt Damon's Will Hunting, even if the obnoxious mass of Boston accents has started to get to you, even if the movie's general earnestness drives you crazy, by the time Good Will Hunting arrives at that one scene, even the hardest and most cynical hearts will also start to melt. Among Good Will Hunting's considerable powers are Gus Van Sant's deft but subtle direction and Matt Damon and Ben Affleck's Oscar-winning script. But it's Robin Williams' crushing performance, for which he also received an Academy award, that makes the movie worth revisiting. The late Williams showed he could tone his more over-the-top antics way down in his most acclaimed role. The result is breathtaking and the one element of the movie most likely to make you shed a tear or two (or many.) —C.O.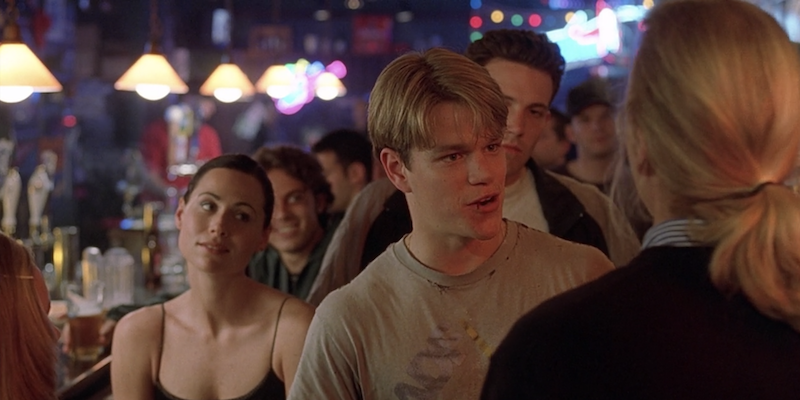 READ MORE:
88 percent on Rotten Tomatoes
70 percent on Metacritic
Kevin Smith's film debut was the tipping point for a cinematic revolution, inspiring thousands of low-budget filmmakers to max out their credit cards and make a movie. Remarkably, the film still holds up today, thanks to its steady stream of hysterical filth and surprising heart. The plot, what little there is, follows two poorly paid clerks at a convenience/video store as they joke and bullshit their days away. Their conversations focus mostly on pop culture and relationships, fed by a steady stream of bizarre customers who inspire new rants. Still shockingly vulgar even two decades after its release, Clerks has kept all of its charms with age.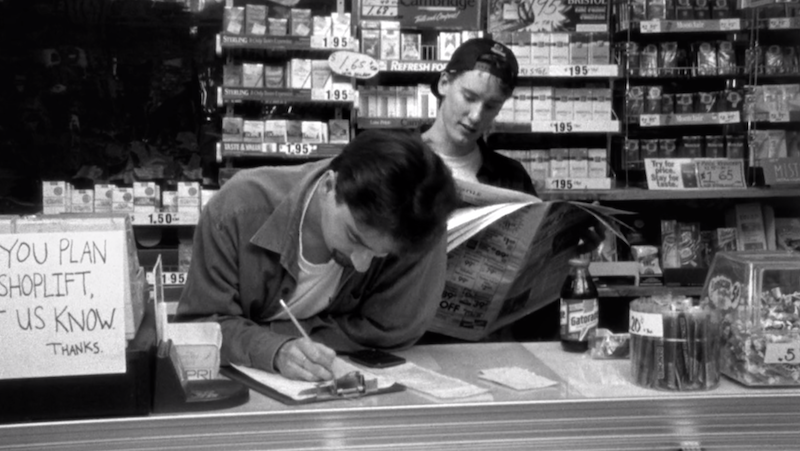 11) The Sixth Sense (1999)
85 percent on Rotten Tomatoes
64 percent on Metacritic
If you've made it this far without having the secret of The Sixth Sense revealed for you, we're not going to be the ones who spoil it for you. Don't talk to your friends about it, just log in to Netflix and watch this great dramatic ghost story. Haley Joel Osment won an Oscar for his role as a little boy who can see ghosts all around him, and it's a staggering performance. The Sixth Sense is a movie that tests the limits of horror, taking the genre largely out of jump scares and into the world of emotional chaos. Normally you want the protagonist to live, but in The Sixth Sense, you just hope he finds some peace.  
92 percent on Rotten Tomatoes
82 percent on Metacritic
John Woo's time in Hollywood may have been short-lived, but actions fans should light a candle giving thanks to the god of bullet ballet for making Face/Off. Sean Archer is an FBI agent haunted by Caster Troy, the terrorist who murdered his little boy. When Troy lands in a coma following a brutal shootout, Archer must go undercover as Troy by having their faces surgically switched. Unfortunately Troy wakes up, taking Archer's face and life in the process. The plot is absurd, but the gunfights are some of the best in American film. Nicolas Cage and John Travolta elevate otherwise campy material with soulful performances that sell the insane concept.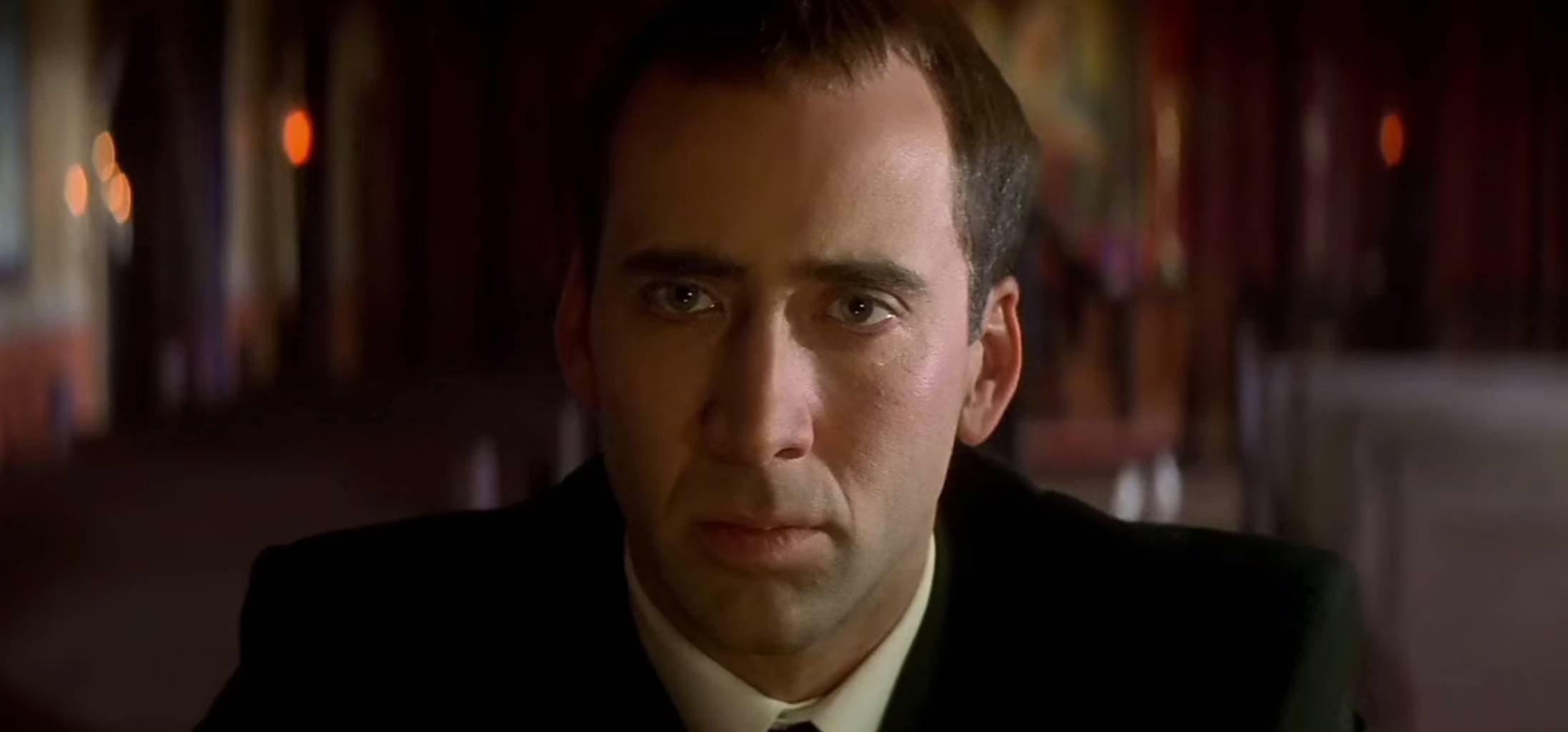 13) The Iron Giant (1999)
96 percent on Rotten Tomatoes
85 percent on MetaCritic
A box office flop when it was released, The Iron Giant has gone on to become a beloved cult hit among animation fans. The story is right out of a 50s sci-fi comic, a young boy meets a giant robot from space and the two go on the run from the government, but The Iron Giant injects the trope with more heart than an hundred Pixar films. Practical animation started to fall out of favor at the turn of the century, but The Iron Giant is perfect gift of a film. If you're not crying by the end of it we can't be friends.
14) The Crying Game (1992)
97 percent on Rotten Tomatoes
90 percent on Metacritic
Neil Jordan's low-budget sleeper hit is often remembered for its twist, which is a shame. The Crying Game is a tragic tale set against a backdrop the IRA conflict with the British. Fergus, an IRA member, bonds with the British soldier he's holding captive, promising to visit the man's girlfriend if he dies. When an escape attempt goes wrong, Fregus keeps his word, setting in motion a dark love story where heartbreak and politics violently collide. Stephen Rea and Jaye Davidson turn in two of the best performances of their careers. Don't let any hack jokes you've heard about this film keep you away from an unsung classic.
15) Like Water for Chocolate (1992)
91 percent on Rotten Tomatoes
86 percent on Metacritic
As the youngest daughter in her family, tradition states Tita must care for her mother instead of getting married. Instead, Pedro, Tita's one true love, ends up marrying her sister Rosaura, even though he shares Tita's feelings. Forced to bury her feelings, Tita discovers she can imprint her emotions on anyone who eats the food she cooks. Based on Laura Esquivel's debut novel, Like Water for Chocolate subtly uses magic to tell a years-long love story. Just get some tissues before you start watching.
Editor's note: This article is regularly updated for relevance.