Ram Dass, Going Home is a new documentary short from Netflix that catches up with the iconic spiritual scholar as he enjoys his final years at his home in Maui.

In case you're unfamiliar, Dass is your favorite thinker's favorite thinker. He's spent decades helping people understand how we relate to one another with bestselling books like Be Here Now, and after suffering a stroke that left him largely paralyzed from the waist down some 20 years ago, he now focuses on teaching via his website (or appearing on things like Oprah's Super Soul Sunday podcast).
Dass initially made a name for himself pioneering the use of psychedelic drugs as part of his psychological research, a passion that got him fired from his teaching position at Harvard back in the '60s. In the decades since, he's expanded his expertise to include Buddhism, Hinduism, and a wide breadth of spiritual study. In Judd Apatow's recent HBO documentary about the late comedian Garry Schandling, the pair Skype with Dass and ask for career advice. He is, in so many words, one of the first people of his generation to make it cool to practice empathy and talk about it a bunch.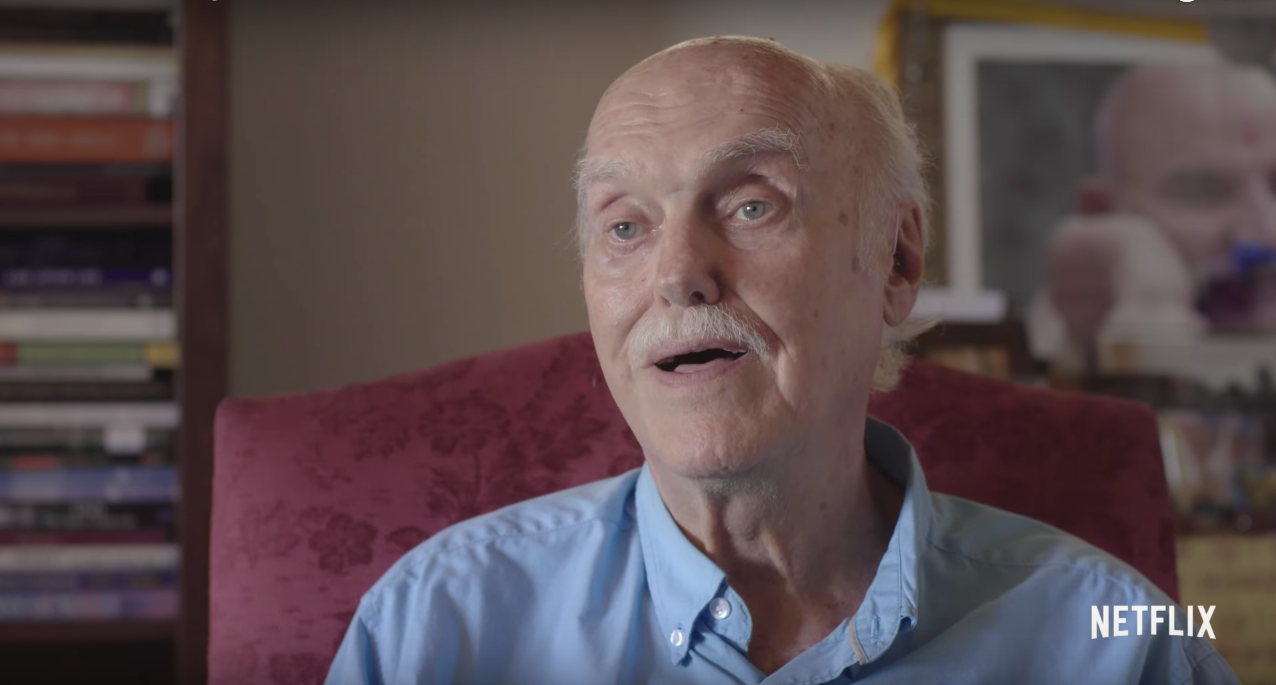 In the documentary, director Derek Peck takes a look at the now 87-year-old thinker as he prepares for what he feels is the next part of his work: dying. Dass' ability to verbalize never fully recovered after his stroke, so he speaks in measured, simple sentences. As he narrates the 30-minute film, you get the sense that he is largely at peace with the life that he has lived, and enjoying the preparation for whatever comes next. The film is much less a biopic than it is a meditation unto itself. It jumps around without any firm linear structure, and like Dass' teachings, seems intentionally abstract. At one point, Dass repeats the lyrics to "Row, Row, Row Your Boat" while nature footage plays behind it and somehow, you know that he's serious—and maybe even onto something.
Dass ultimately seems eager to communicate that pain unites us all. To him, pain is where people's power and beauty stem from, and the sooner they lean into that, the sooner they'll be able to find peace.
"I don't wish you the stroke," he says at one point. "But I wish you the grace from the stroke."
Still not sure what to watch on Netflix? Here are our guides for the absolute best movies on Netflix, must-see Netflix original series and movies, and the comedy specials guaranteed to make you laugh.