Rashida Jones (Parks and Rec, Angie Tribeca) gave her father, the illustrious Quincy Jones, the ultimate gift on Friday when her documentary chronicling his vast contributions to American culture made its Netflix debut.
Titled simply QUINCY, the documentary directed by Rashida Jones and Alan Hicks chronicles the life of the 85-year-old record and film producer, most famous for his work on Michael Jackson's Thriller and his film The Color Purple. Boasting more than 2,900 songs recorded, 300 albums, 51 film and television scores, and 27 Grammy awards, Jones lacks no evidence of his legacy and impact on American music. The documentary tackles it all while also highlighting his political and humanitarian endeavors.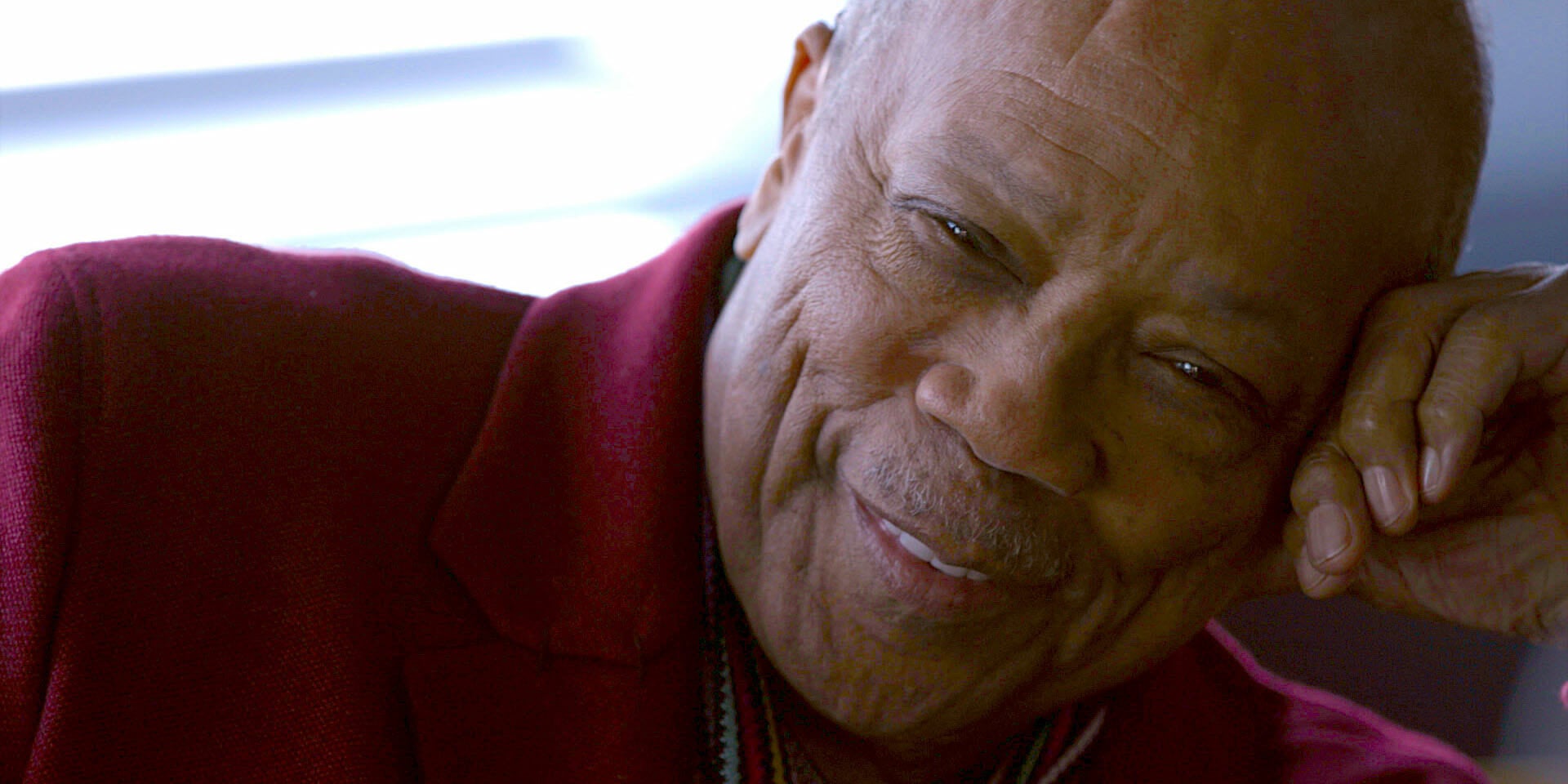 In a lot of ways, QUINCY feels more like a home movie than a documentary, thanks to Rashida Jones and Hicks' no-frills approach to their incredible amount of archival footage. Unlike other Netflix original documentaries from this year, such as April's Bobby Kennedy for President, QUINCY doesn't spice up its footage with special effects or graphics. Viewers see the original material as it was made. Consequently, the documentary feels more raw and emotional than most.
QUINCY falls short in its objectivity, however—which should probably be expected from a documentary directed by the daughter of the subject. While the film delves into Quincy's relationship with Michael Jackson, it completely skips over the ugly feud between Jackson's estate and Quincy, or the fact that just seven months ago, Quincy accused Jackson of stealing "a lot of songs." It also sidesteps Quincy's well-documented womanizing; viewers don't get to meet any of the 22 women he's currently dating across the world.
Instead, QUINCY offers a positive outlook on Quincy's massive legacy, along with an intimate view of Quincy's relationship with his family. Rashida's presence behind the camera gives viewers a glimpse into Quincy's life in the weeks before he went into a diabetic coma, which eventually led to his sobriety in 2015. Rashida doesn't hold back in these moments and questions her father about his lifestyle and drinking problem. The film shows his whole family huddled around him as he wakes up from his coma, unsure of what year it is.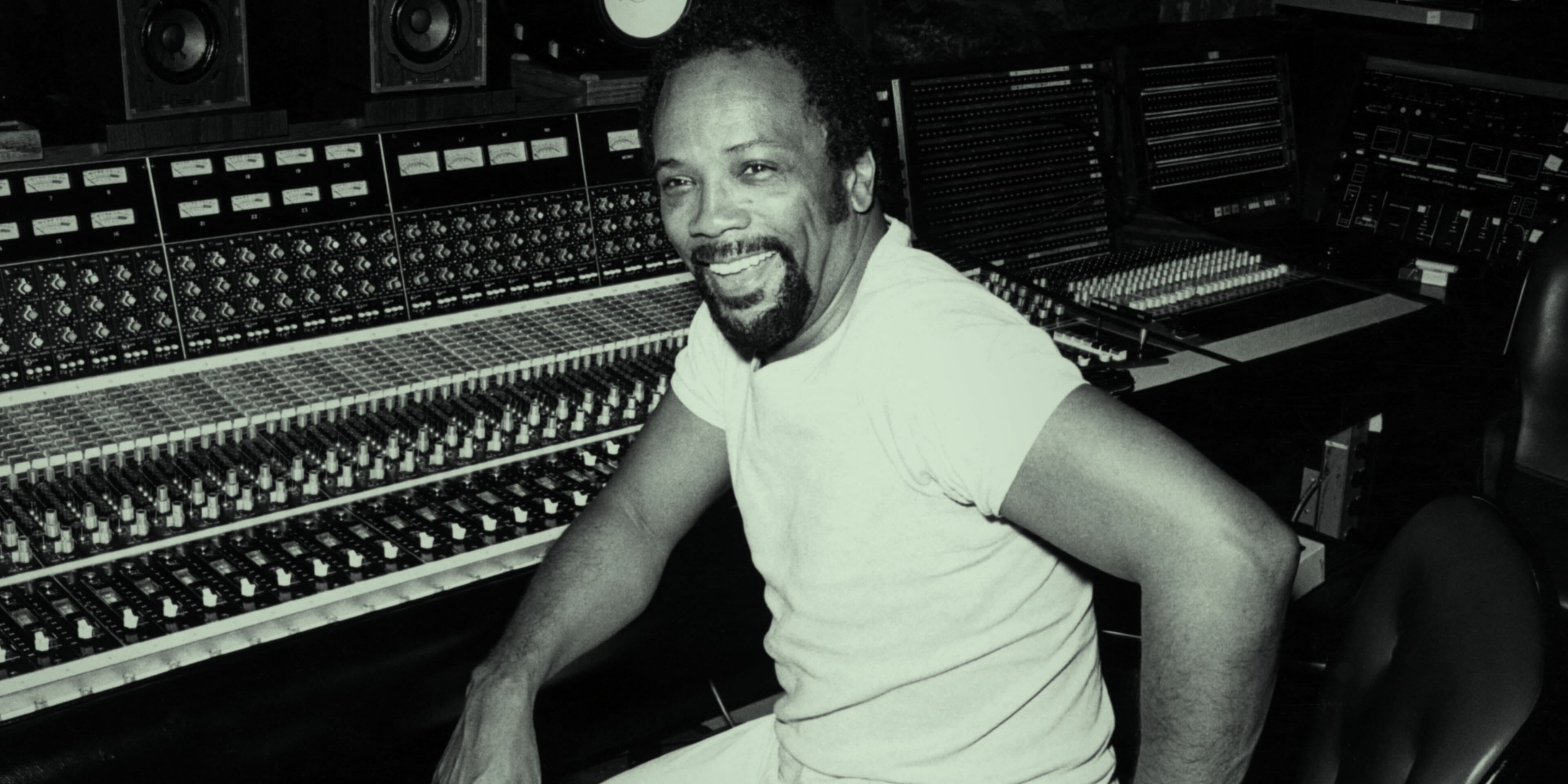 The actual timeline the film creators chose to follow is interesting, but it's occasionally confusing. It begins in 2014 and quickly jumps to the days following Quincy's stroke in early 2015, peppering the more recent timeline with flashbacks from his past. These flashbacks occur chronologically, beginning in the 1930s. The documentary's frequent alternating between the present and the past can make it hard to keep track of the timeline. It's also long, clocking in at just over two hours, and I can't help but wonder if the film would have been benefited from cutting 15 minutes of Quincy hugging various celebrities.
QUINCY dedicates a full quarter of its runtime to his production of a TV special that celebrated the opening of the National Museum of African American History and Culture in Washington, D.C., suggesting that of his hundreds of accomplishments and accolades, this might be his proudest moment. The TV special was by no means the first time Quincy made an effort to strengthen the Black community; the documentary also highlights a symposium he hosted in 1995 to try to reconcile East and West Coast hip-hop artists, as well as his song "We Are the World," which raised over $60 million for humanitarian aid in Africa. But the TV special was an accumulation of his decades worth of efforts to uplift the Black community.
Rashida said it best in an interview with the Hollywood Reporter:
"My dad's story is also the story of Black America. He was born in the '30s. He's seen every decade since. He's been relevant in every decade since, so we're dealing with a lot of race stuff in this country and it's important to tell the stories of the past," she said. 
In his hotel room after the TV special, Quincy said, "It's a big responsibility to this generation, to tell what happened." Even when Kendrick Lamar credits Quincy for his contributions to rap music, Quincy is quick to remind him that rap was birthed in Africa.  It seems that for Quincy Jones, the true value of his accomplishments lies in their ability to teach a new generation.
Still not sure what to watch tonight? Here are our guides for the absolute best movies on Netflix, must-see Netflix original series, documentaries, docuseries, and movies.
Need more ideas? Here are our Netflix guides for the best war movies, documentaries, anime, indie flicks, true crime, food shows, LGBT movies, gangster movies, Westerns, film noir, and movies based on true stories streaming right now. There are also sad movies guaranteed to make you cry, weird movies to melt your brain, old movies when you need something classic, and standup specials when you really need to laugh. Or check out Flixable, a search engine for Netflix.