HBO Max is WarnerMedia's 2020 salvo in the streaming wars. It features content you can currently access through HBO NOW or HBO GO, plus plenty of additional offerings.
While it might not be a Netflix killer quite yet, HBO Max's now closer to Netflix and Hulu in sheer content than it's ever been.
It's priced at $14.99 no matter where you get it from. That's what HBO Now subscribers are already used to paying.
While it's available on a number of devices, Amazon Fire and Roku users are going to be initially disappointed they weren't invited to the HBO Max party.
The platform's Hubs allow you to go straight to destinations like Studio Ghibli, Sesame Workshop, Adult Swim, and Crunchyroll, and it's one of the best aspects of HBO Max's navigation.
---
After years of planning, and strategically reclaiming Friends from Netflix, HBO Max is finally here.
As the streaming market gets more and more crowded, services are having to fight harder than ever to earn consumers' entertainment dollars. HBO Max builds on the decades-strong reputation of the HBO/Home Box Office brand by adding a slate of movies, shows, and original series to its own archive.
Now that it's finally launched, how does HBO Max stack up against the competition?
From how it works to what there is to watch, here's everything you need to know about HBO Max.
Everything you need to know about HBO Max
What is HBO Max?
HBO Max is WarnerMedia's first major move in the ongoing streaming wars. In theory, HBO Max combines all the best parts of HBO and the Warner library into one massive Netflix killer-sized service. Similarly to how Disney Plus's greatest advantage is its access to the Disney and Fox libraries, HBO Max includes content from HBO, Cartoon Network, Adult Swim, Crunchy Roll, DC Comics, TMC, Sesame Workshop, and the Looney Tunes. The potential of HBO Max to entertain is almost endless.
Love TV? This service lets you binge Friends, The Big Bang Theory, Game of Thrones, The Wire, and The Fresh Prince of Bel-Air commercial-free along with hundreds of other shows.
Like movies? Along with HBO's library of newer films, Max comes with unedited classics from TCM ranging from Casablanca to Ready to Rumble.
Time Warner has also included full collections from some of its biggest properties like Harry Potter, The Lord of the Rings, Alien, and the modern DC movie universe. Subscribers even get an impressive collection of anime series through Crunchyroll.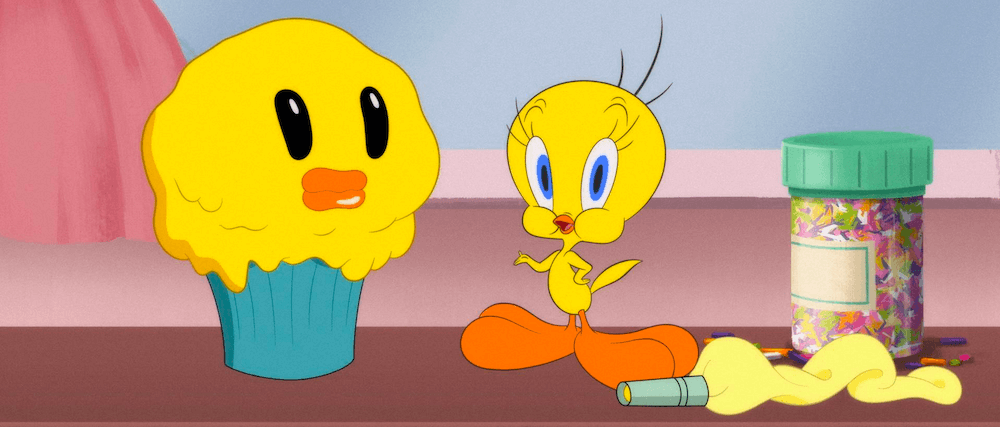 For parents, HBO Max offers an incredible variety of content, from educational to entertaining. Outside of Disney Plus, WarnerMedia has the best children's programming on the market whether your kid is still into Elmo or has moved on to Craig of the Creek. It also features nearly the entire Studio Ghibli collection, giving your children a headstart becoming life-long anime snobs.
It sounds great on paper. For many people, the only question left is whether HBO Max is a new service or just a rebranding previous services like HBO Now. The answer is, confusingly, yes. It's all of those things, for now.
Due to licensing deals, not everyone who has HBO, HBO Go, or HBO Now has HBO Max yet.
However, if you have HBO, HBO Go, or HBO Now, you already have the ability to view its content if you use the right device. Even HBO is tight-lipped about exactly what is going to happen in the future.
Here's what we can tell you: Currently, if you have the ability to log into HBO Go or HBO Now websites, you have the ability to access HBO Max. Log in to your account, agree to HBO Max's terms, and you can start watching. Depending on what device you use, your HBO app should automatically update to HBO Max.
The two exceptions are Amazon Fire or Roku devices, as WarnerMedia is still working out deals with these companies to bring them on board
HBO Max is not currently replacing HBO Go or HBO Now, but given the way the app is integrated into every aspect of HBO, you should expect it too in the near future. HBO Max looks like it's on the path to being the only HBO streaming app. You should expect to see a lot of it in the future.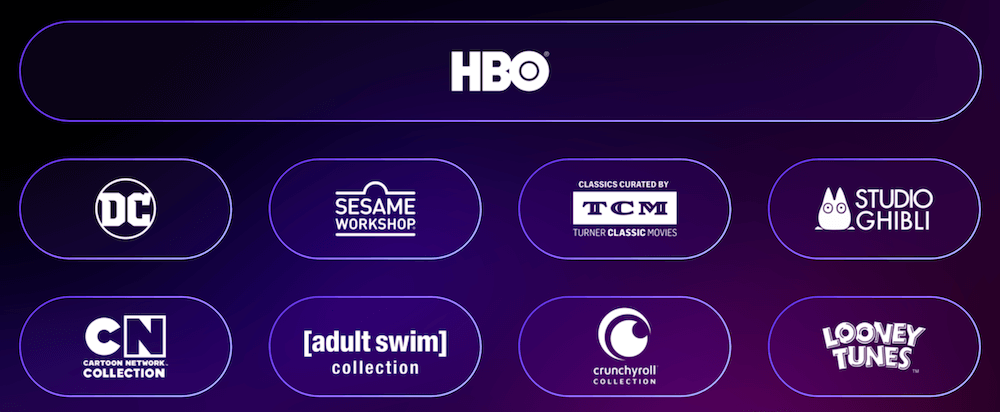 How does HBO Max work?
HBO Max's interface is easily one of its best features. Offering a user-friendly middle ground between features and usability, HBO Max is as simple or complicated as you want it to be. When you launch the service, its homepage is similar to most services. Your list of movies and what you've been watching is at the top, followed by rows of suggestions based on what's new and what you've been watching.
At the bottom of the main menu, you'll see what Max calls Hubs. There's one each for HBO, DC, Sesame Workshop, TCM, Studio Ghibli, Cartoon Network, Adult Swim, Crunchyroll, and Looney Tunes. Selecting one of the hubs will take you directly to that content collection. This a great feature for quickly jumping to the big-name content HBO Max sells itself on.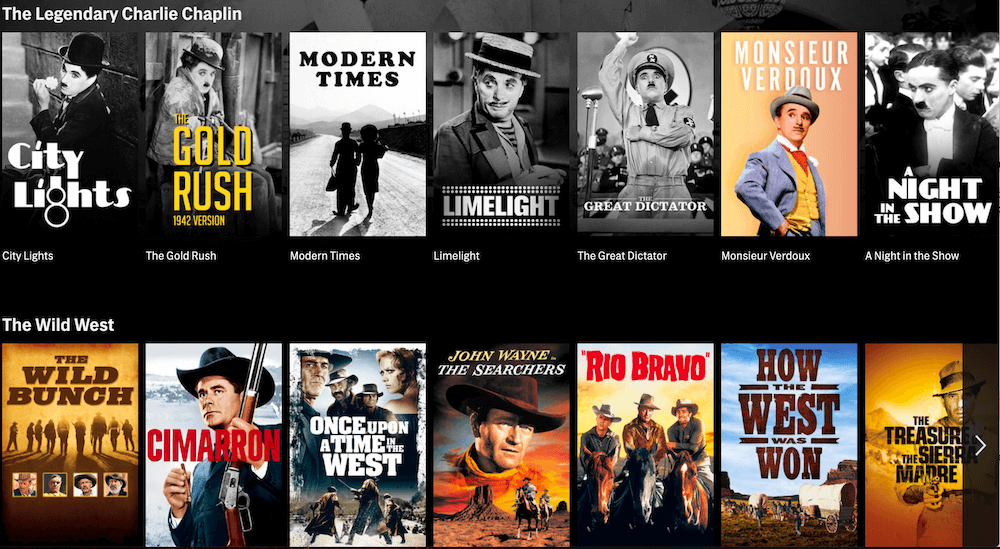 For advanced users, there's a menu at the top of the screen to choose between Movies, Series, Genres, new releases, and titles that are leaving soon. Say you want to see all the shows and movies in horror. Select the horror genre and scroll down. Want to see just the movies in horror? Select the horror genre and then select the Movies option at the top of the screen.
You also don't have to worry about someone accidentally erasing a title from your movie list. HBO Max supports multiple user profiles and parental restrictions. HBO Max has a great user interface. Even little features like the responsive fast-forwarding and rewinding with a preview window or its big beautiful box art for movies left us wanting to keep watching.
How much does HBO Max cost?
HBO Max costs $14.99 per month, no matter who you buy it from. If you already have HBO Now or HBO Go, log in to your account and upgrade to HBO Max for free. This is the future of HBO streaming, even if they're keeping the old apps alive for now. If the device you're using already supports HBO Max it will automatically upgrade itself when you upgrade your old HBO account on the website.
---
HBO Max devices
Currently, HBO Max supports most major streaming devices, though there are two glaring exceptions. The following devices are supported by HBO Max:
Android phones and tablets
Android TV
Apple TV (4th generation and later)
Chromecast
Computers (PC and Mac browsers)
iOS devices (iPhone, iPad, and iPod touch)
Xbox One
Sony (PlayStation 4)
Samsung select TVs (models 2016-2020)
You'll notice Roku and Amazon Fire are absent from that list. Given those are the two biggest streaming platforms on Earth, it's sort of a big deal. HBO has made it clear they are working on getting adding Max to more platforms, so cross your fingers and hope that this is a short-lived issue.
When I turn on HBO Now on my Roku, for instance, I see the HBO Now app, but when I open HBO Now on my Xbox, I get the full HBO Max app.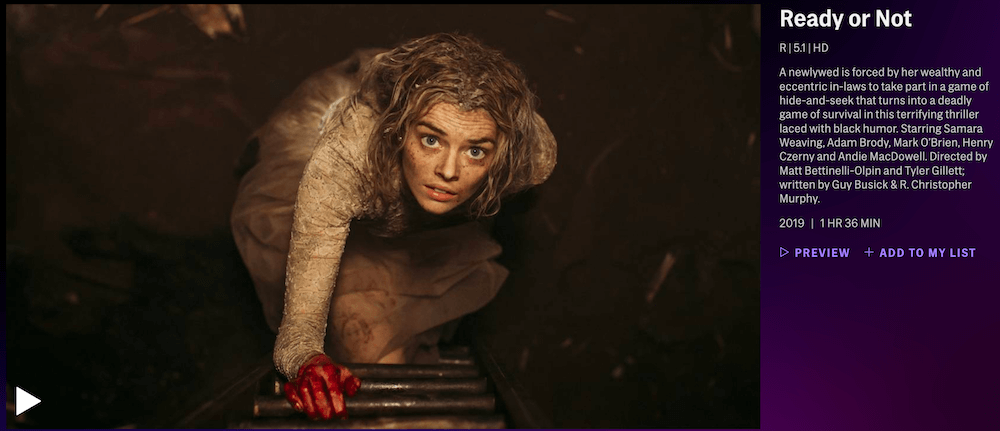 What's great about HBO Max?
HBO Max, upon its launch, is a flawed but deeply promising service that's I can already recommend. If you were already happy with HBO Now, HBO Max is just more of what you loved, plus more movies, classic TV, and host of new original series. You can even exactly see what's new, because the app marks content that's on HBO rather than just HBO Max with a little HBO next to the title graphic.
Right off the bat, HBO Max is a big deal because of its TV offerings, namely Friends, Big Bang Theory, Fresh Prince, Adult Swim, and Cartoon Network. The Big Bang Theory has never fully been on a streaming service before (not even on CBS All Access), and it may well have a cultural renaissance provided people stream it and realize it's actually good.
Adult Swim and Cartoon Network bring mega-titles like Adventure Time and Rick and Morty to your HBO app, along with a host of new shows to discover.
After years of having to hunt down DVDs to watch Looney Tunes, HBO Max includes hundreds of classic cartoons along with the debut of brand new cartoons. That right, new Looney Tunes. Not an edgy reimagining, but Bugs, Tweety, Daffy, and Porky themselves in brand new adventures. Mixing the classic Looney Tunes style with modern animation flourishes, these new episodes are hilarious while maintaining everything that made the originals great. They're worth coughing up $15 for on their own.

The inclusion of Turner Classic Movies has gifted HBO Max with the largest collection of classic films on any mainstream service. Netflix and Hulu are notoriously awful when it comes to movies before 1980. Though Amazon Prime Video has a better selection, its menus and search capabilities make finding them a nightmare.
HBO Max, on the other hand, just serves up mountains of classic cinema content, including 2001, Solaris, The Player, every version of A Star is Born, Rebel Without a Cause, North by North West, Casablanca, and Gone With The Wind. If you've ever wanted to fill in the blanks on any "100 best movies" lists, HBO Max is a great place to start. There's even Errol Flynn's The Adventures of Robinhood, the best adaptation of the character ever, plus it's a movie where people were actually shot with arrows for the action sequences.
More interested in the '80s, '90s, and '00s? Stick to the HBO content. TMC features almost entirely pre-80s films in a way that almost feels defiant. As a massive movie nerd, it brings joy to my heart to see Charlie Chaplin, old Japanese samurai films, original Godzilla films, and classic movie musicals.
When some newer films appear in the TMC section, they're classics like Good Will Hunting and Gremlins. If you aren't interested in older movies, you might be annoyed at the selection. Personally, I loved feeling like I was browsing at the video store again. It's good to know some kid browsing HBO might find Honzo the Razor.
The amount of family content is just wonderful, particularly in light of spending months locked inside. HBO Max has a ton of movies and TV shows for kids, ranging from the groundbreaking educational work of Sesame Street to the high art fart jokes of Cartoon Network. Add in the Looney Tunes and you have a life-saving tool for snow days or pandemics alike.
Anime fans also have reason to take note of HBO Max. Studio Ghibli is responsible for some of the most beautiful animated films of all time and this is the first app that lets you stream most of its films. Crunchyroll is one of the best anime streaming services on earth, so we loved seeing some of its content appear here. HBO Max is going to be a major gateway for new anime fans in the coming years, and we hope to see these offerings improve over time, rather than just be a launch gimmick. The potential here is almost impossible not to daydream about.
WarnerMedia's legacy franchises are also a big deal. Many people will sign up just to have the Harry Potter and Lord of the Rings movies available on-demand. DC Comics fans can find all of the new DC Movie Universe streaming here, along with a smattering of content from WarnerMedia's DC Universe service. We highly recommend checking out the oddball magic of Doom Patrol while you're here.
Finally, there's HBO's content. We don't need to remind you of all the groundbreaking shows they've made or their incredible new releases. Home Box Office still lives up to its name, giving you the best in titles right out of the theater. But beyond its great new content, HBO Max makes it easier than ever to browse its library. You'll find a ton of newly added classic comedy specials and series during your browsing. Want to see Bill Burr or Patton Oswalt as babies? Netflix may have their new stuff, but HBO Max is where their salad days live on.
HBO Max's original series so far are promising, though they've only rolled out six of them. The new episodes of Looney Tunes are high art and Elmo's late-night talk show is surprisingly hilarious even without kids around. Anna Kendrick's time jumping Love Life is a delightfully sweet romantic comedy for anyone who's haunted by their past. It's hard not to be excited for future content like the Adventure Time specials and Seth Rogen's An American Pickle later this year.
We'd also be remiss to not mention what's coming down the line. HBO Max's biggest problem right now is that other people have the rights to its content. As time goes on and licensing deals free up, you're going to see more modern movies, more franchises, and more original series hit HBO Max. When a company has invested in a project as big as Zach Synder's multi-million dollar director's cut of Justice League, you know it has big plans. As great as HBO Max is now, the future holds truly incredible possibilities.
Where does HBO Max need to get better?
There's so much to watch on HBO Max that our first complaint might seem as looney as Bugs Bunny, but, sometimes it feels like there's nothing to watch on HBO Max. Hear me out. The big names on HBO Max are massive, but they're so much bigger than everything else offered. For example Friends, Fresh Prince…, and The Big Bang Theory are three of the biggest sitcoms in history. But they're also the only traditional sitcoms on HBO Max.
You'll find a smattering of BBC shows, including several Alan Partridge shows, and Mad TV and Whose Line Is It Anyway? But those aren't the same as sitcoms. Netflix meanwhile has everything from Parks and Rec to New Girl to Cheers. As cool as it is to be the only people streaming Big Bang Theory and Friends, it's strange there's nothing else in the WarnerMedia library to go with them.
The same is true for its movie selection if you're looking for movies from the 80s through today. HBO Max has the opposite problem as Netflix. Netflix has almost no old movies, and HBO Max has so many old movies it overwhelms the new content provided by HBO itself. This month HBO has red hot hits like Joker, Ready Or Not, Crazy Rich Asians, and Fast & Furious: Hobbs and Shaw propping up its new releases. That's nothing to sneeze at.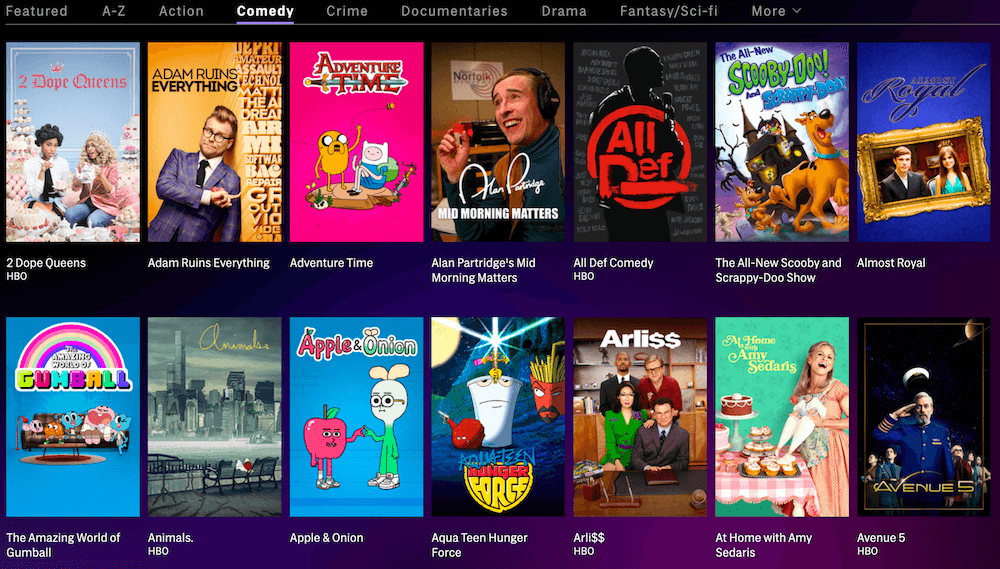 However, when you're browsing through the movies A to Z, there's so much older content from TMC that you'll occasionally wish you could sort movies by release years instead of genre. It's good that HBO Max has Citizen Kane, Network, and the original King Kong. But if it's going to beef up its classics library so much, it needs an equal beefing up of the modern movies offered on the HBO end.
I'm excited to see all four parts of Sergei Bondarchuk's epic '60s adaptation of War and Peace. Without exaggeration, it is one of the most important films ever made, an artistic achievement that required cooperation with the Russin government to pull off that will move anyone who gives it the time of day to tears. But it's also 400+ minutes long and in Russian. As thrilled as I am to feel seen by HBO Max's programmers, there are plenty of people who don't care about film history who will be annoyed with all they'll have to scroll through.
Then there's all the missing content. Why would you advertise a DC hub and then leave out all of its biggest offerings? Outside of the current DC movies, there's a shocking lack of content. Important things like Christopher Nolan's Batman movies, Batman: The Animated Series, Superman: The Animated Series, all of Cartoon Network's DC cartoons, the Christopher Reeve Superman movies, and even most of The CW Arrow-verse shows are missing.
While there's content from DC Universe Online like Doom Patrol, we're missing the critically-beloved Harley Quinn animated series and Swamp Thing. Plus, because HBO Max only does basic HD, Doom Patrol streams at a lower resolution than DC Universe's 4K picture. It's not a deal-breaker, but it is a bummer. And while it advertises the Studio Ghibli collection, HBO Max is missing one important movie, Grave of the Fireflies. Sure, it's one of the saddest films ever made, but they can't all be My Neighbor Totoro.

Large chunks of WarnerMedia's library are still licensed to other services. Disney+ had the same issue when it launched, because Netflix had the rights to Marvel titles like Infinity War and Black Panther. Over time, those movies came home to Disney Plus, so it's fair to expect the same from HBO Max. Its selection of modern titles will get better over time, so you might as well enjoy the deep cuts now. Plus, you've always got the HBO library to fall back on.
Roku and Amazon Fire users will certainly feel the sting of being left out, but we'd be surprised if that problem lasted for long. Even if it was personal, WarnerMedia wouldn't leave money on the table from the most popular streaming platforms around.
In fact, all of HBO Max's problems feel like short-term issues. We wish there were more new releases, but it launched during a pandemic, so you can't blame WarnerMedia for that. We wish there was a bigger library of new movies, but we've got to wait out some licensing deals. And in the meantime, you get HBO with a library of classics your friend who collects Criterion DVDs has been bugging you to check out. There are worse problems out there.
Is HBO Max worth it?
Since it debuted, the $14.99 you'd pay for HBO Now was one of the best deals in streaming TV. Even with HBO Max's flaws, $14.99 for all this is still one of the best deals in streaming. HBO Max isn't quite the Netflix killer it's perhaps set out to be, but it's showing signs that it's on its way to becoming one.
HBO Max offers one of the most diverse collections of programming around. It's still playing catch up when it comes to the sheer volume of content, original or licensed, that its competitors have. However, HBO Max sets itself apart with the quality of what it offers. You may not find fifty sitcoms, but you'll find three of the biggest in history. There may not be a ton of modern hits, but no one else offers as many classic films.
Collections like Studio Ghibli, Sesame Workshop, TMC, Looney Tunes, Cartoon Network, and Adult Swim are massive wins for the service. In each case they offer a little something that you can't find on other services, from groundbreaking anime to world-class children's programming. The deep cuts in the TMC library in particular stand out, promising a future where classic movie fans can find all the titles Netflix and Hulu ignore.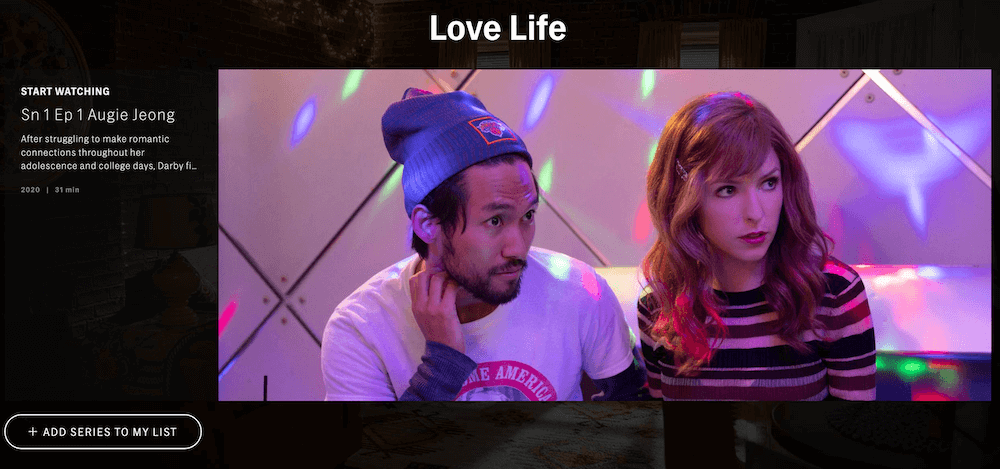 We also can't say enough about the interface. After testing literally every streaming service on the market, HBO Max stands above the rest. No other service makes navigating through an ocean of content this easy. It deserves a special commendation for its big, beautiful box art for each title. In a world of crappy streaming service covers, it's nice to see movie posters treated with love again.
While the navigation is fantastic, the selection still has a shockingly bare collection of movies from the last 20 years. Outside of HBO's film library, HBO Max is mostly old movies, original series, and premium cable series. Friends, Fresh Prince, and Big Bang Theory should be the foundations of your sitcom department, not all you have to offer.
Anime is another oddly sore subject. HBO Max promised Studio Ghibli and Crunchyroll, only to deliver incomplete collections on both. Crunchyroll, in particular, only features a smattering of the service's biggest titles. Interested in anime that isn't action-based? You better sign up for the full Crunchyroll service, because on HBO Max, Crunchyroll is pure action. (Apologies to the Fruits Basket fans out there.)
The picture quality is beautiful in HD, but there's no option for 4K. At $14.99, HBO Max is a dollar cheaper than Netflix's top-tier service, but Netflix at least gives you 4K for the upcharge. This oversight is made even weirder by the fact that WarnerMedia's DC Universe service lets you watch content in 4K. When do we get that basic feature DC Universe launched with? It feels like WarnerMedia has big dreams for HBO Max, but is still figuring out exactly to fulfill them.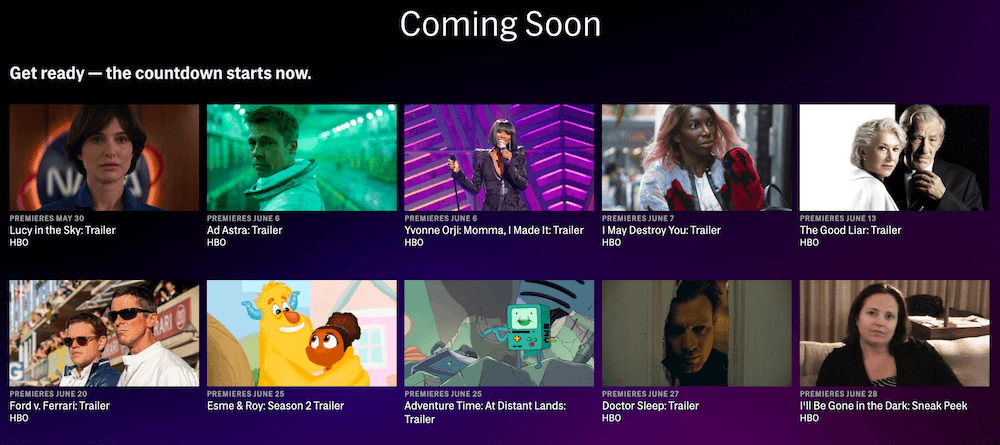 If this review feels messy, like it's trying to cover too much ground at once, then it's successfully emulated what using HBO Max feels like. Right out of the gate, HBO Max has launched with a massive library of movies and shows. If all you care about is a ton of content, you'll be glowing, especially when it comes to major properties. Netflix doesn't have Harry Potter, DC titles, Lord of the Rings, Friends, Big Bang Theory, Studio Ghibli, or Mad TV. But it does feature more instantly-recognizable series.
Once you get past its big names, HBO Max requires you to dig a little to find your next favorite show or movie. The good news is there's a lot of quality entertainment to be found. The bad news is plenty of people don't like hunting for something to watch. How much mileage you get out of HBO Max at launch may depends on your taste for browsing.
What's abundantly clear is HBO Max's biggest weaknesses are easily fixable as licensing opens up its library and more titles are added. It starts life as an expanded version of HBO NOW with a few truly brilliant original series and the deepest catalog of classics in streaming. Perhaps the best part of HBO Max is that it's kept its $14.99 per month price tag. HBO Max took something plenty of people already loved, and made it better without asking for anything extra.
It feels like it's only going to get better, and what's here at launch is already a sight to behold. In a year, HBO Max is going to be making the other services tremble in fear, but right now, it's still building its army. But even now, it's already a top-tier service worth your hard-earned dollars.
---
Premium Streaming Service Guides
Entertainment Channel Guides
The Daily Dot may receive a payment in connection with purchases of products or services featured in this article. Read our Ethics Policy to learn more.