If you're hungry for more John Wick movies (who isn't?), you're in luck. A third film is on the way, along with a comic book, a TV series, and a possible spinoff movie. Titled John Wick: Chapter 3 – Parabellum (that's a kind of gun, by the way), the new movie continues straight on from John Wick: Chapter 2.
The latest trailer dropped on March 20, revealing more of the film's plot as a group of ruthless bounty hunters tries to take John Wick down. But they won't stand a chance as John Wick calls in favors and gathers plenty of guns. It's a lot for any man to face, and although one character questions if he's going through all of it because of a puppy, John Wick notes that "it wasn't just a puppy."
Lionsgate revealed several character posters prior to the trailer, which gives us a closer look at several of the new characters we'll see in John Wick: Parabellum.
Tick tock, Mr. Wick. #JohnWick3 pic.twitter.com/0TqzjoWkbo

— John Wick: Chapter 3 – Parabellum (@JohnWickMovie) March 20, 2019
Tick tock, Mr. Wick. #JohnWick3 pic.twitter.com/rz1wcZFFEQ

— John Wick: Chapter 3 – Parabellum (@JohnWickMovie) March 20, 2019
Tick tock, Mr. Wick. #JohnWick3 pic.twitter.com/Z9rEQgDn1I

— John Wick: Chapter 3 – Parabellum (@JohnWickMovie) March 20, 2019
John Wick: Chapter 3 cast
Keanu Reeves will (obviously) return once again as John Wick, along with recurring characters like Aurelio the mechanic (John Leguizamo) and Winston (Ian McShane), the proprietor of New York's Continental hotel. Laurence Fishburne reprises his role as the Bowery King, along with Ruby Rose as Ares and Common as the bodyguard Cassian. Halle Berry joins the cast as an assassin called Sofia, one of John Wick's old friends.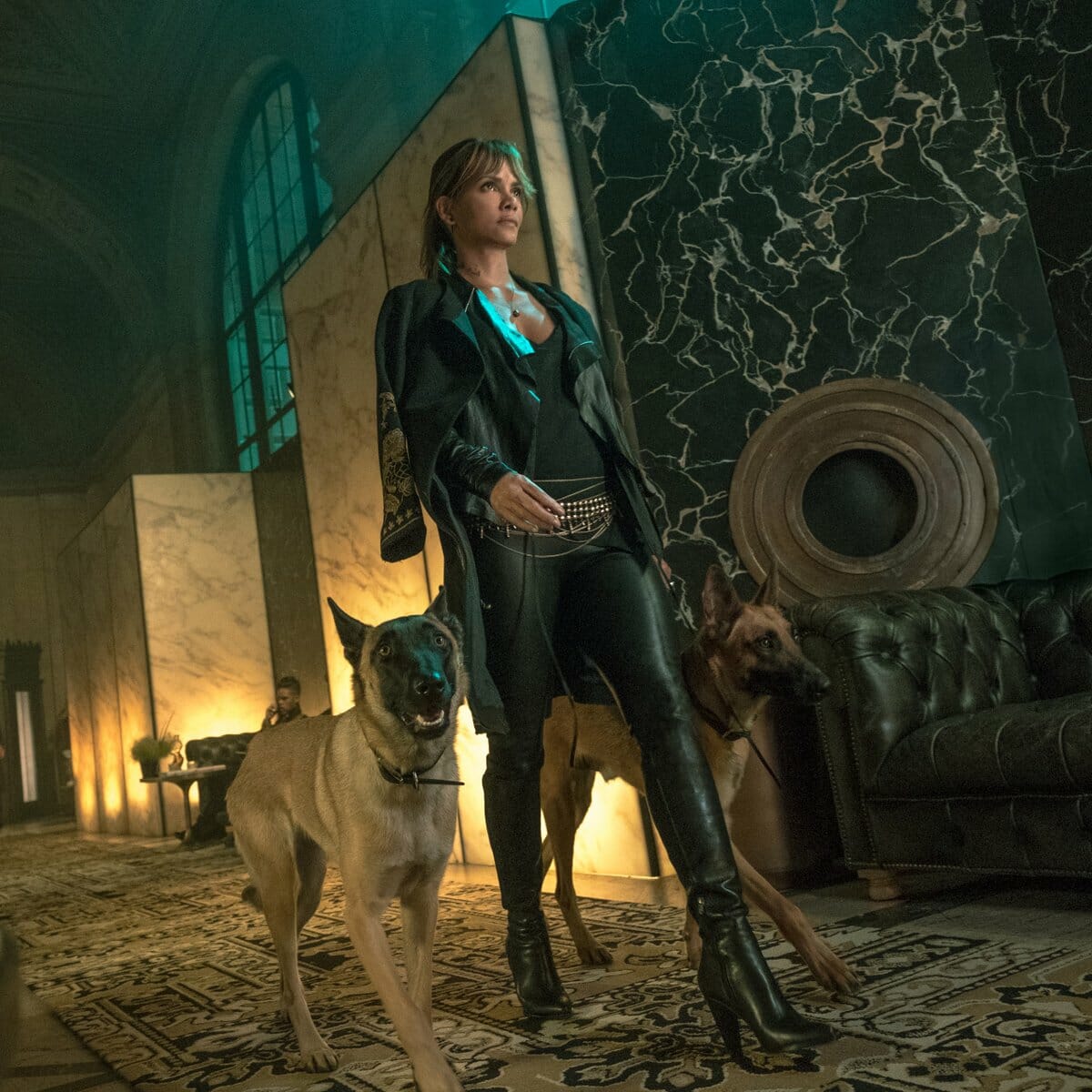 The supporting cast includes Anjelica Huston, Asia Kate Dillon (best known for playing the first gender nonbinary character on U.S. TV, Taylor Mason in Billions), comedian Jason Mantzoukas, and martial arts actor Mark Dacascos.
Welcome @AsiaKateDillon, @AnjelicaHuston, @Mark_Dacascos and Jason Mantzoukas to #JohnWick3. 5.17.19 pic.twitter.com/28OGihmXiI

— John Wick: Chapter 3 – Parabellum (@JohnWickMovie) May 21, 2018
Speaking to Collider in May, writer/director Chad Stahelski said that in this movie, he wants to "show you the inner workings of different parts of New York."
"So rather than massive set pieces, I'd like to show you cooler and more intricate ones… I think it would be a mistake budget wise and creatively to just go big and blow up a freeway. That's not our gig. That's a comic book or a Bond gig. We want to show you cool and intricate details. What are those little details in everyday life? Hopefully – we make people look at garbage collectors and cleaner vans and homeless people a little differently now."
Cinematographer Dan Laustsen posted the first photo from the set in May 2018, showing Keanu Reeves in a characteristically atmospheric setting.
John Wick: Chapter 3 plot
As expected, Chapter 3 will continue straight on from the end of Chapter 2. Revealed at CinemaCon 2018, the basic summary suggests John Wick will spend most of his time in New York:
"John Wick (Keanu Reeves) is on the run for two reasons… he's being hunted for a global $14 million dollar open contract on his life, and for breaking a central rule: taking a life on Continental Hotel grounds. The victim was a member of the High Table who ordered the open contract. John should have already been executed, except the Continental's manager, Winston, has given him a one-hour grace period before he's "Excommunicado" – membership revoked, banned from all services and cut off from other members. John uses the service industry to stay alive as he fights and kills his way out of New York City."
John Wick: Chapter 3 trailer
The first trailer arrived on Jan. 17, and somehow, it looks like the John Wick franchise has outdone itself again. Anjelica Huston! Ballerinas! Keanu Reeves riding through the streets of New York on a horse! It's all happening.
John Wick extended universe
Chad Stahelski is developing a John Wick TV spinoff called The Continental, exploring the shadowy world of the Continental hotels. It would be hard to replicate John Wick's fight choreography and visual flair on a TV budget, but this way they can expand the franchise without seeming like a poor copy of the original. Instead of starring John Wick or another action-hero character, the show will focus on Continental employees and their role beside the assassins and gangsters of the movie franchise.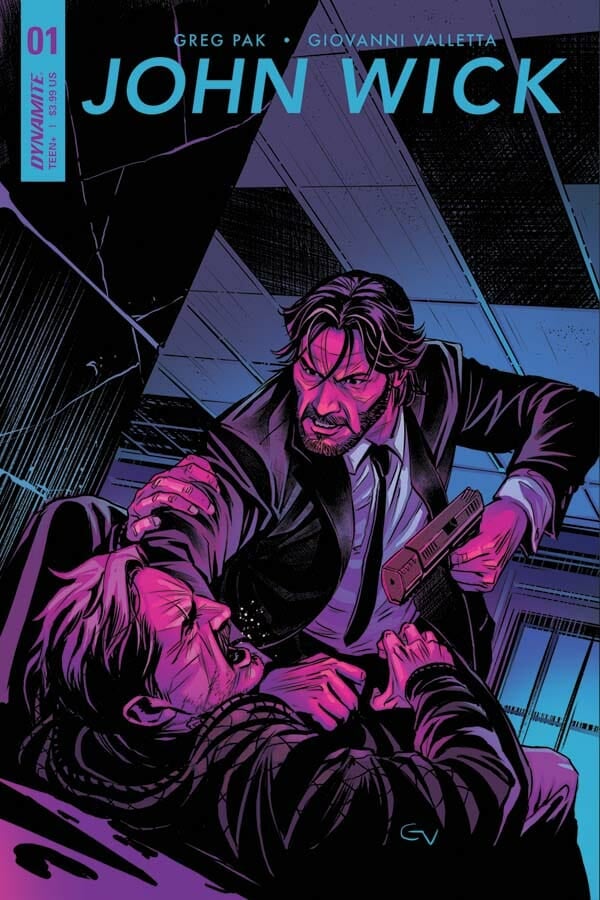 Lionsgate is also producing a female-led action movie that could become a John Wick spinoff. Titled Ballerina, it was written by newcomer Shay Hatten, a 23-year-old writer's assistant at Robert Downey Jr.'s production company. The script has been compared to La Femme Nikita, and centers around an assassin who avenges her murdered family.
The Continental spinoff will air on Starz, with Ian McShane in talks to appear on the show.
John Wick: Chapter 3 release date
John Wick: Chapter 3 will come out on May 17, 2019. That means the John Wick franchise has officially graduated from "cult hit" to "summer blockbuster."