Netflix's The Night Comes for Us is a relentlessly badass Indonesian action movie. It's also the kind of movie that's almost critic-proof. Action junkies will eat it up, while people less susceptible to the genre's charms will turn it off by the third or fourth arm snapping. Sometimes you want a movie to challenge you or provoke you intellectually. The Night Comes for Us is the kind of movie you watch when you want to appeal to base pleasures.

Ito (Joe Taslim) is a member of the Six Seas, an elite group of hitmen and hit-women in the Southeast Asian Triad. After years of merciless killing, Ito reaches his breaking point and refuses to kill a young girl named Reina. Instead, Ito takes Reina and runs from the Triad, thus starting the countdown on his life. Between the Triad, the Six Seas, and a friend-turned-enemy, Ito's chances of success grow slimmer by the second.
Numerous storylines run through the film, and constant reveals keep viewers on their toes. But for all its bells and whistles, all the gangsters and betrayals, The Night Comes for Us is about a guy just trying to get the hell out of dodge. It's worth watching solely to see Taslim and Iko Uwais—who first squared off in 2011's The Raid: Redemption—deliver righteous beatings. Uwais plays Arian, another fly in the Triad web. He and Ito have a personal connection, which lends their scenes the most weight of any in the film.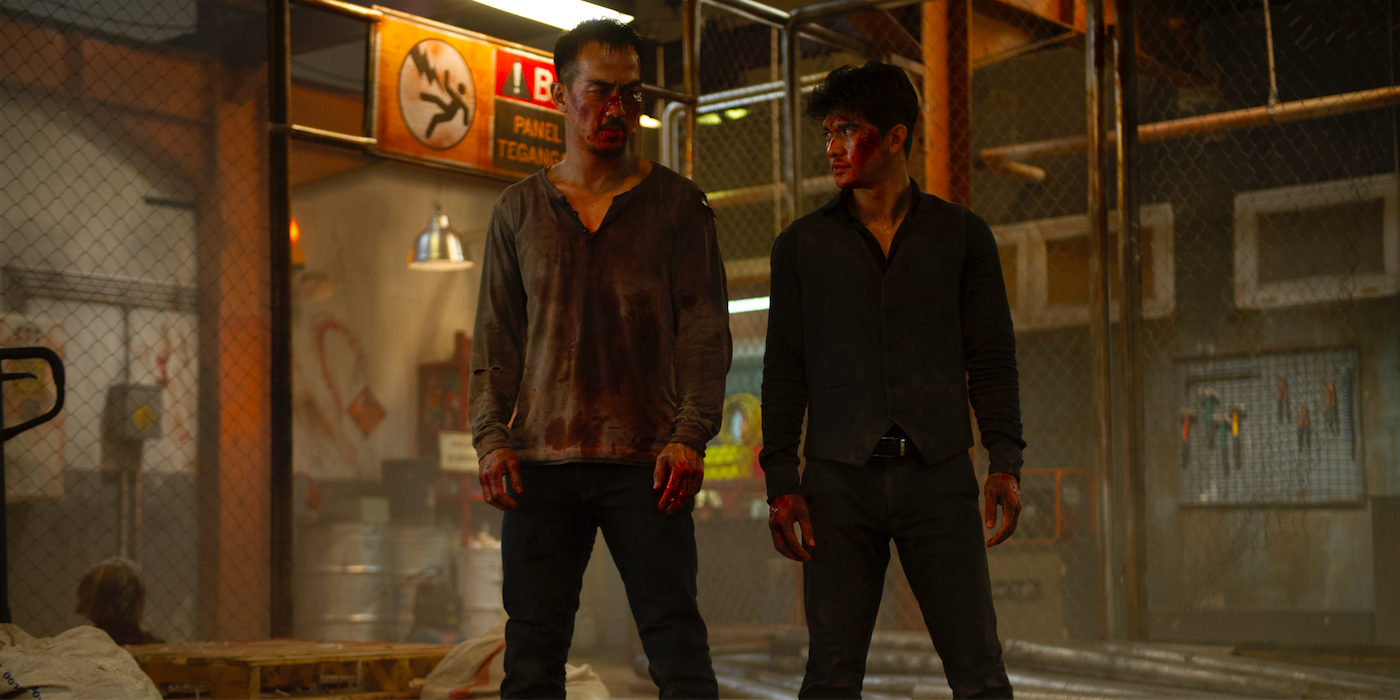 Taslim and Uwais are both unassuming in stature, but they can throw down like giants. Excellent stunts and ace camerawork from cinematographer Gunnar Nimpuno make every fight easy to follow. That's no small feat, considering how many action films are shot and edited beyond comprehensibility. The fights and fighters are the stars here, and the camera consistently highlights those two things.
While the physicality of the performers is impressive, the story doesn't hold up its end of the bargain. Despite Ito's "save the cat" moment when he spares Reina, he's not sympathetic. As a result, most attempts at drama fall flat. Thankfully Ito's friends don't buy it, frequently calling him out for selling his soul to work for the Triad. These small moments are satisfying, but they offer only brief amusement. Questioning value or morality in an amoral world is compelling fodder, but only if you commit to it. Of course, story is just a means of setting up the action in a movie like this. On that front, it does everything it needs to do.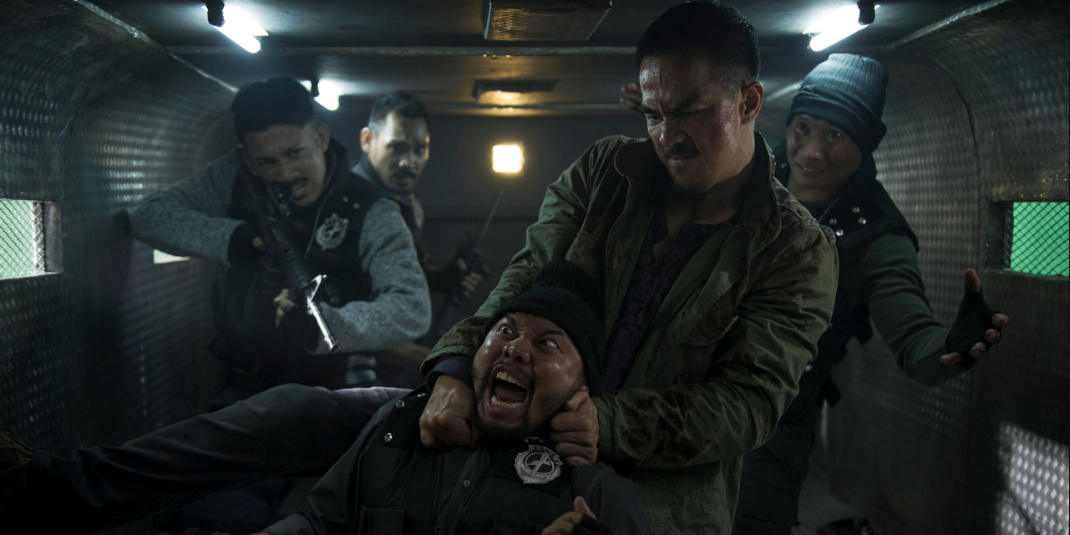 Each fight finds a way to outdo the one that preceded it. The butcher shop scene is an instant classic; if nothing else, you should go straight to that scene and watch it several times. The movie's "more is more" approach to fighting grows exhausting by the middle, but the second half switches things up with more intimate, one-on-one battles.
Writer-director Timo Tjahjanto knows his audience for this movie and delivers everything he can. The Night Comes for Us is a must-see for fans of Uwais and Taslim. Its wanton disregard for life and body physics will certainly turn away casual viewers. But if arterial spray and comically over-the-top violence doesn't faze you, press play immediately.
Still not sure what to watch tonight? Here are our guides for the absolute best movies on Netflix, must-see Netflix original series, documentaries, docuseries, and movies.
Need more ideas? Here are our Netflix guides for the best war movies, documentaries, anime, indie flicks, true crime, food shows, gangster movies, Westerns, and movies based on true stories streaming right now. There are also sad movies guaranteed to make you cry, weird movies to melt your brain, and standup specials when you really need to laugh. Or check out Flixable, a search engine for Netflix.