Want to know how to stream Premier League matches for the 2020-21 season? Here's an overview.
The 2020-21 season commenced Sept. 12.
Liverpool will defend its title, looking to improve upon a season in which the Reds went unbeaten for most of it.
Fulham, Leeds United, and West Bromwich Albion all return to Premier League play this year.
The top four teams, going into Matchweek 5, were Everton, Aston Villa, Leicester, and Arsenal.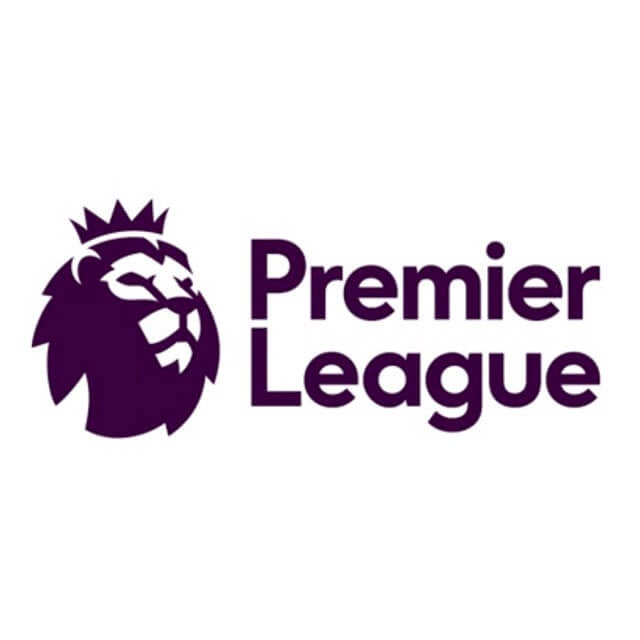 Daily Dot Premier League Team Guides
Premier League Table
(following November 8 matches)
| | | | |
| --- | --- | --- | --- |
| Position | Team | Points | GD |
| 1 | Leicester City | 18 | +9 |
| 2 | Tottenham Hotspur | 17 | +10 |
| 3 | Liverpool | 17 | +10 |
| 4 | Southampton | 16 | +4 |
| 5 | Chelsea | 15 | +10 |
| 6 | Aston Villa | 15 | +9 |
| 7 | Everton | 13 | +2 |
| 8 | Crystal Palace | 13 | +0 |
| 9 | Wolverhampton Wanderers | 13 | -1 |
| 10 | Manchester City | 12 | +9 |
| 11 | Arsenal | 12 | -1 |
| 12 | West Ham | 11 | +4 |
| 13 | Newcastle United | 11 | -3 |
| 14 | Manchester United | 10 | -2 |
| 15 | Leeds United | 10 | -3 |
| 16 | Brighton & Hove Albion | 6 | -3 |
| 17 | Fulham | 4 | -8 |
| 18 | West Bromwich Albion | 3 | -11 |
| 19 | Burnley | 2 | -9 |
| 20 | Sheffield United | 1 | -10 |
Premier League live stream: How to watch Premier League matches online
The bulk of Premier League matches air on NBCSN, with NBC and Peacock carrying the remainder.
Hulu Live TV
Hulu Live TV is a great way to stream live TV, as it comes with access to Hulu's massive library of on-demand content. You'll be able to choose from movies, shows, and Hulu's original programming, and keep up with what's new each month. Hulu plans even include a bundle option where you can access Disney+ and ESPN+ along with Hulu.
Hulu Live TV's sports coverage includes the full suite of ESPN channels (including ESPN2, ESPNews, ESPNU, and ESPN College Extra), FS1 and FS2), NBSCN, the Olympic Channel, and the Big Ten Network. Hulu's also got you covered for news and entertainment in its nearly 70-channel package. (That includes NBC and other local channels.)
---
Sling TV
If you're looking for a streamlined, cost-effective streaming package, check out Sling TV. It offers two basic cable packages, Sling Orange and Sling Blue, each of which costs $30 per month. There's also the third option of getting Sling Orange + Blue for just $45 per month. You'll get more Sling TV channels by choosing Sling Blue, with its 40 channels including sports favorites like FS1 and NBCSN and cable mainstays like Food Network and Discovery Channel. But Sling Orange brings must-haves Disney Channel and ESPN as part of its package.
There's also a Sports Extras option for Orange + Blue subscribers, with MLB Network, NBA TV, and NHL Network part of the plan. There's also a Sports Extra add-on for the Sling Blue package, and another one for the Sling Orange package.
If you're a Premier League fan, Sling Blue will set you up with NBC in some markets, or you can get AirTV and get all your local channels.
---
How to use AirTV with Sling
AirTV solves one of the Sling's biggest problems: The inability to receive all of your local channels. By purchasing a basic AirTV for $79.99 or the AirTV Player for $119.99, you can merge your CBS affiliate and other local channels into your Sling TV, (or on your mobile device if you have the basic AirTV). As the Daily Dot wrote in its AirTV review, "It's practically magic."
The basic AirTV is a dual-tuner streaming device, while the AirTV Player is basically an upgraded Chromecast that has Netflix preinstalled. You'll still need to own an HD antenna because even though AirTV gets you access to your local channels, it doesn't actually physically show them to you.
But AirTV—which has no monthly fee—gives Sling users the ability to access all local channels to add to whichever Sling package is the best fit for them.
---
FuboTV
FuboTV started as a streaming service geared toward sports fans. It's since evolved into a broadly-appealing option with entertainment and news options alongside its robust sports choices. It starts at $54.99 a month, and depending on the package, you can access as many as 180+ FuboTV channels. Fubo can entertain you with Bravo, IFC, MTV, and VH1 at even Fubo's most basic tier. You can stream both NBC and NBCSN with Fubo.
The Fubo channel list still includes plenty of sports, including the Fubo Sports Network, which has original programming mixing sports and humor. Fubo added the ESPN suite of channels in an agreement that also brought ABC and the Disney Channel. Pretty much every sports channel you could think of is available through Fubo, including BeIN Sports, CBS Sports Network, and TUDN.
---
AT&T TV Now
If you're already looking to AT&T for your wireless needs, you might consider AT&T TV Now to cover streaming for you. AT&T TV Now channels start with Plus and Max, which even include HBO. Then, AT&T plans expand from there, approaching cable selection and pricing with AT&T TV Now's biggest packages. AT&T streaming also comes with Cloud DVR, letting you record up to 20 hours of TV per month.
At its most basic Plus tier, you can find sports staples like ESPN, ESPN2, and FS1. Considering that AT&TV TV Now plans include the loaded Ultimate and Premier tiers, as well as the Spanish-language Optimo Mas package, you can find whatever sports channel you're seeking in at least one of the AT&T TV Now plans. You can stream NBC and NBCSN starting at the Plus tier.
---
YouTube TV
The YouTube TV channel list includes local channels and plenty to keep kids (and kids at heart) occupied, including Disney Channel and its companion channels, Nickelodeon, and Cartoon Network—all in one easy-to-access package. It even comes with a few Spanish-language channels like Telemundo and NBC Universo. YouTube add-ons include HBO Max, Showtime, and Starz. YouTube TV packages have some advantages over their competitors, including a generous DVR and multiple screens package. From one account, each user can create an individual profile to track favorite shows.
It's a great option for sports fans. It comes with ESPN, ESPN2, FS1, FS2, NBC, and NBCSN at the ready. Deeper sports cuts, like NBA TV, MLB Network, CBS Sports Network, and ESPNU are also part of the YouTube TV plan. For $10.99 more a month, upgrade to the Sports Plus plan to get NFL RedZone and six additional sports channels.
---
Peacock
You recently needed NBC Sports Gold to get every single Premier League match on the schedule. Peacock's taken over that role now. The NBC-centric streaming service, launched in July, started streaming Premier League matches in the tail end of last season. Get Peacock Premium, and you can get matches that won't be broadcast on either NBC or NBCSN. (And then you'll be able to access all that the service offers.)
---
Premier League Matches for Matchweek 5
Here's how to stream Premier League matches for Matchweek 5 (Oct. 17-19).
Saturday, Oct. 17
7:30am ET
10am ET
12:30pm ET
Manchester City vs. Arsenal
3pm ET
Newcastle United vs. Manchester United
---
Sunday, Oct. 18
7am ET
Sheffield United vs. Fulham
9am ET
Crystal Palace vs. Brighton & Hove Albion
11:30am ET
Tottenham Hotspur vs. West Ham United
2:15pm ET
Leicester City vs. Aston Villa
---
Monday, Oct. 19
12:30pm ET
West Bromwich Albion vs. Burnley
3pm ET
Leeds United vs. Wolverhampton Wanderers
Premier League 101: Info for new fans
The Premier League features 20 teams from London, Manchester, Liverpool, and smaller outposts stretching from Britain's southern coast to its very northern reaches. But it's also a global phenomenon, arguably the world's best pro league, with a collection of the best players on the planet.
What is the Premier League?
Created in 1992, the Premier League is a remaking of England's First Division, featuring 20 teams in an annual 38-match competition that runs from August to May. (Each team plays a home match and an away match against every other team throughout the season.) The Premier League is at the top of a pyramid of leagues under the Football Association's governance, and it employs a system of promotion and relegation.
That means, in every season, the bottom three teams are relegated (or dropped) to the second level, confusingly called the Championship, while the top two Championship teams automatically move up to the Premier League, and the Championship's third through sixth teams go through a playoff to win the last spot. Promoted teams get to stay in the Premier League as long as they can finish 17th or better from year to year.
The winner is determined by who gets the most points over the course of the season—three points for a win, and one for a draw. Ties in the standings are broken by goal differential: a simple equation of goals scored minus goals allowed.
Matches typically take place on Saturdays in the afternoon and evening primarily, though there are a few Sunday tilts, a Monday evening contest, and an occasional match on Friday nights.
Most matches air in the U.S. on NBCSN, with NBC taking select matches. On the season's final day, when all 20 teams play simultaneously, NBC lets soccer invade all its channels.
(For American viewers, the time difference means most of the action takes place in the early morning to mid-afternoon. West Coast viewers get the occasional indignities of start times of 4:30am!)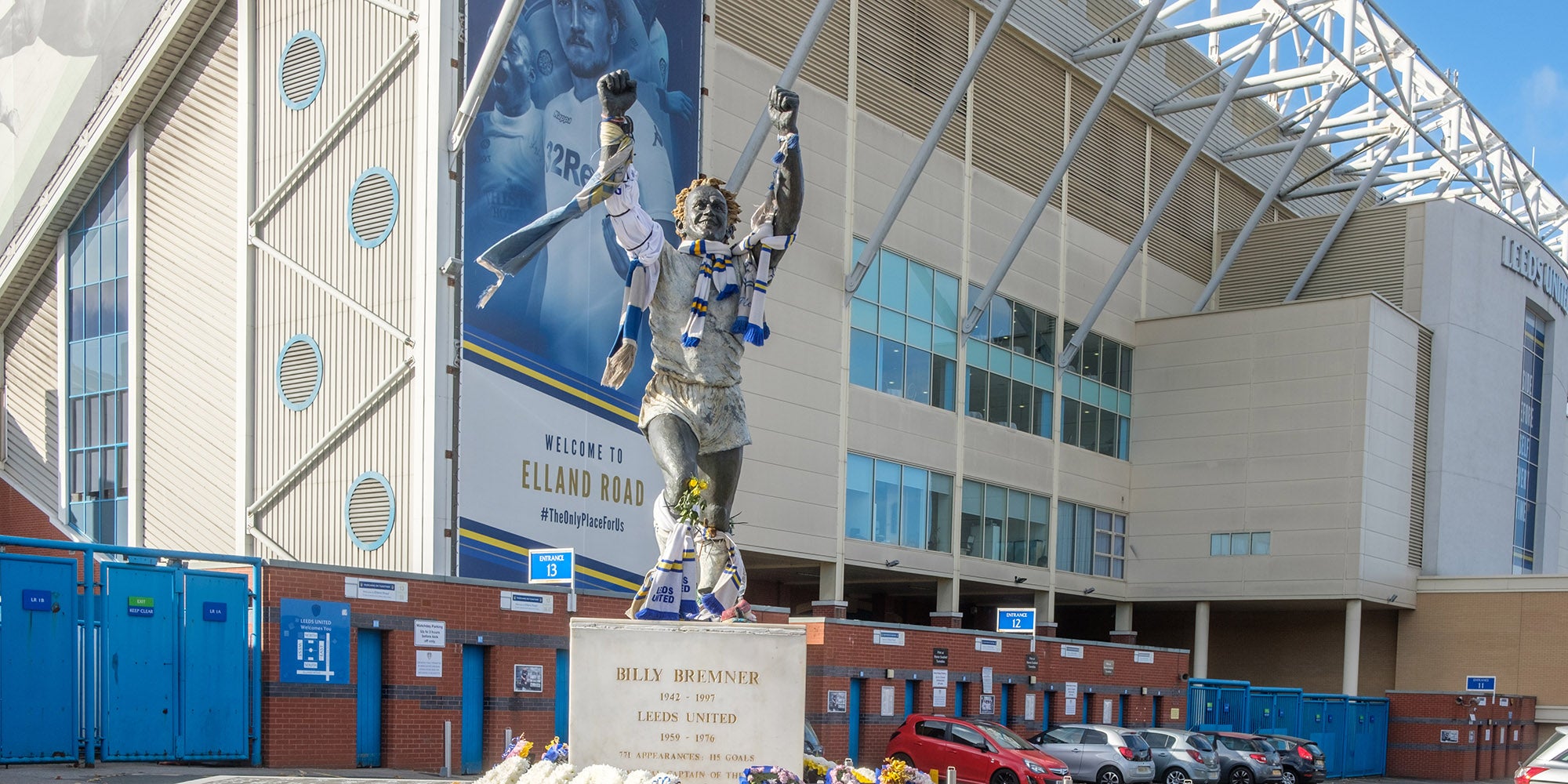 Which Premier League teams should I know?
The Premier League currently has a "Big Six" that perennially finishes at the top of the table—in part because they have the financial resources to sign top players and top coaches. London has three of the top six: Arsenal, Chelsea, and Spurs. Manchester has two in Manchester City and Manchester United. Liverpool is the other consistent top finisher. Much of the narratives throughout the season swirl around those teams.
There are other notable, intriguing teams to know, however. Wolves (based in Wolverhampton) finished in seventh in each of its first two years back in the Prem. It has a lineup heavily leaning on Portuguese players and a Portuguese coach. It's also a Mexican fan favorite thanks to striker Raul Jimenez.
Everton, Liverpool's cross-town rival, has been a destination for top American players in years prior and still has an American following as a result. It made a big signing to start the 2020-21 season: Colombian midfielder James Rodriguez, Golden Boot winner at the 2014 World Cup. (He goes by just his first name, pronounced HAHM-ez.)
West Ham, representing East London, has a tough-guy reputation yet a post-goal ritual involving a song called "I'm Forever Blowing Bubbles" and a bubble machine. Teams like Burnley and Newcastle date back to the 19th century.
As usual, three teams won promotion to the league. Leeds United might be the most fascinating. The Peacocks have both a tough-guy reputation and a mad genius coach, Marcelo Bielsa, and have been away since 2004. Fulham is a London club playing at a charming stadium called Craven Cottage. One of the best-ever American players, Clint Dempsey, had several banner years there. West Brom, a Birmingham-area club, has immense history: It was founded in 1878 and has been playing at its current home grounds since 1900.
---
Premier League top scorers
The top scorers for the 2019-20 season were:
Jamie Vardy, Leicester City (23 goals)
Pierre-Emerick Aubameyang, Arsenal (22 goals)
Danny Ings, Southampton (22 goals)
Raheem Sterling, Manchester City (20 goals)
Mohamed Salah, Liverpool (19 goals)
Premier League champions
2019-20: Liverpool
2018-19: Manchester City
2017-18: Manchester City
2016-17: Chelsea
2015-16: Leicester City
2014-15: Chelsea
2013-14: Manchester City
2012-13: Manchester United
2011-12: Manchester City
2010-11: Manchester United
2009-10: Chelsea
2008-09: Manchester United
Sports Channel and Streaming Service Guides
Live TV Service Guides
Streaming Device Guides