You can stream Liverpool live on Sunday in a significant match against Manchester United.
Matchup: Liverpool vs. Manchester United
When: Sunday, Jan. 17, 11:30am ET
Where: Anfield in Liverpool, England
Competition: Premier League
Streaming Service: Peacock
Here's everything you need to know to stream Liverpool vs. Manchester United live.
---
Liverpool vs. Manchester United: Preview
Liverpool hasn't won a Premier League match since its 7-0 trampling of Crystal Palace on Dec. 19, but it's gone on to advance in the FA Cup against Aston Villa its last time out. A win against United on Sunday would send it back to the top of the table.
Manchester United won a couple of 1-0 matches its last two times out: A win over Watford to advance in the FA Cup, and a win over Burnley to hold down the top spot in the Premier League.
Odds
According to the oddsmakers at Bovada (as of Jan. 19):
Liverpool: -105 (bet $105 to win $100)
Manchester United: +260 (bet $100 to win $260)
Draw: +280
How is Liverpool doing? Update on the 2020-21 season
Premier League: Third place (33 points, + GD) heading into its Matchweek 19 contest
Champions League: The Reds will face RB Leipzig on Feb. 16 in the first of two knockout-round matches
FA Cup: Liverpool will travel to Manchester United for its Fourth Round match on Jan. 24
League Cup: Liverpool was knocked out by Arsenal in the penalty sequence after drawing 0-0 on Oct. 1
Community Shield: Liverpool dropped the preseason match-for-a-plate to Arsenal, 1(4) - 1(5), on Aug. 29
How to watch Premier League matches online
This Sunday, Liverpool will be on Peacock; they'll also appear on NBC and NBCSN throughout the season.
Peacock
To stream Premier League matches this season, you'll need Peacock to access every match. There is a free version allowing you to sample various NBC movies, shows, and original content. But for Premier League live streaming, you'll need to upgrade to Peacock Premium.
It'll become more and more essential throughout the season given the number of matches NBC's featuring on the service. That's where, for instance, you can stream Liverpool playing Brighton on Saturday. And, fingers crossed and covid willing, you'll be able to roll right from the end of the Premier League season to the rescheduled Summer Olympics.
---
FuboTV
FuboTV started as a streaming service geared toward sports fans. It's since evolved into a broadly-appealing option with entertainment and news options alongside its robust sports choices. It starts at $59.99 a month, and depending on the package, you can access as many as 180+ FuboTV channels. Fubo can entertain you with Bravo, IFC, MTV, and VH1 at even Fubo's most basic tier.
The Fubo channel list still includes plenty of sports, including the Fubo Sports Network, which has original programming mixing sports and humor. Fubo added the ESPN suite of channels in an agreement that also brought ABC and the Disney Channel.
Pretty much every sports channel you could think of is available through Fubo, including BeIN Sports, CBS Sports Network, and TUDN. You can also get NBCSN which, this week, gets you a Manchester City live stream. To get the most sports, consider adding the Sports Plus with NFL RedZone add-on at $10.99 a month to a robust Fubo Elite package.
---
Hulu with Live TV
Hulu Live TV is a great way to stream live TV, as it comes with access to Hulu's massive library of on-demand content. You'll be able to choose from movies, shows, and Hulu's original programming, and keep up with what's new each month. Hulu plans even include a bundle option where you can access Disney+ and ESPN+ along with Hulu.
Hulu Live TV's sports coverage includes the full suite of ESPN channels (including ESPN2, ESPNews, ESPNU, and ESPN College Extra), FS1 and FS2), NBSCN, the Olympic Channel, and the Big Ten Network. Hulu's also got you covered for news and entertainment in its nearly 70-channel package.
---
Sling TV
If you're looking for a streamlined, cost-effective streaming package, check out Sling TV. It offers two basic cable packages, Sling Orange and Sling Blue, each of which costs $30 per month. There's also the third option of getting Sling Orange + Blue for just $45 per month.
You'll get more Sling TV channels by choosing Sling Blue, with its 40 channels including sports favorites like FS1 and NBCSN, the latter helping you stream Arsenal on the regular. Cable mainstays like Food Network and Discovery Channel can be found there as well. But Sling Orange brings must-haves Disney Channel and ESPN as part of its package.
There's also a Sports Extras option for Orange + Blue subscribers, with MLB Network, NBA TV, and NHL Network part of the plan. There's also a Sports Extra add-on for the Sling Blue package, and another one for the Sling Orange package.
---
AT&T TV Now
If you're already looking to AT&T for your wireless needs, you might consider AT&T TV Now to cover streaming for you. AT&T TV Now channels start with Plus and Max, which even include HBO. Then, AT&T plans expand from there, approaching cable selection and pricing with AT&T TV Now's biggest packages. AT&T streaming also comes with Cloud DVR, letting you record up to 20 hours of TV per month.
At its most basic Plus tier, you can find sports staples like ESPN, ESPN2, and FS1. Considering that AT&TV TV Now plans include the loaded Ultimate and Premier tiers, as well as the Spanish-language Optimo Mas package, you can find whatever sports channel you're seeking in at least one of the AT&T TV Now plans.
| | |
| --- | --- |
| Plus | $55 |
| Max | $80 |
| Entertainment | $93 |
| Choice | $110 |
| Xtra | $124 |
| Ultimate | $135 |
| Premier | $183 |
| Optimo Mas | $86 |
---
YouTube TV
The YouTube TV channel list includes local channels and plenty to keep kids (and kids at heart) occupied, including Disney Channel and its companion channels, Nickelodeon, and Cartoon Network—all in one easy-to-access package. It even comes with a few Spanish-language channels like Telemundo and NBC Universo. YouTube add-ons include HBO Max, Showtime, and Starz. YouTube TV packages have some advantages over their competitors, including a generous DVR and multiple screens package. From one account, each user can create an individual profile to track favorite shows.
It's a great option for sports fans, starting with those who want to stream Arsenal. It comes with ESPN, ESPN2, FS1, FS2, and NBCSN at the ready. Deeper sports cuts, like NBA TV, MLB Network, CBS Sports Network, and ESPNU are also part of the YouTube TV plan. For $10.99 more a month, upgrade to the Sports Plus plan to get NFL RedZone and six additional sports channels.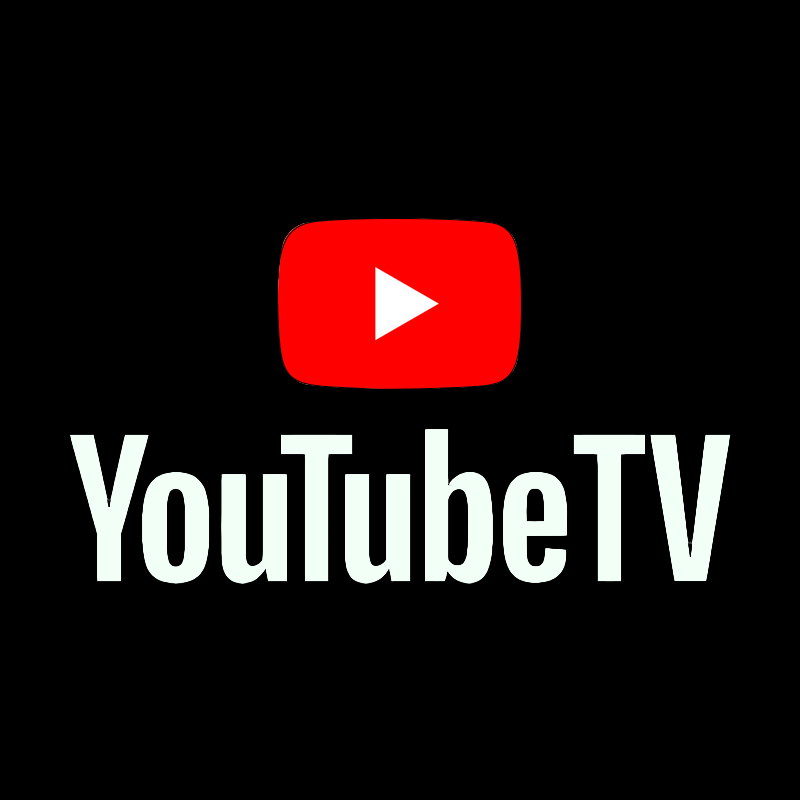 | | |
| --- | --- |
| 1 Month | $64.99 |
| Sports Plus | $10.99/mo. |
---
How to watch Champions League matches online
Your best bet to stream Liverpool in Champions League is CBS All Access. The service lets you focus on one team, bounce from match to match, or let CBS All Access curate it for you with its NFL RedZone-style whip-around show.
CBS All Access
CBS All Access is the network's official entry into the streaming arena, and set the tone for other major networks launching their own streaming services.
CBS All Access anchors itself in the vast CBS show library, going into TV history as well as relying on the Star Trek series and the crime dramas that help define it today. It also has a selection of movies tied to Paramount's ownership by CBS parent Viacom. It's also a destination for live events like the annual Grammy Awards, and it's becoming a destination for live sports fans. CBS All Access' new role as Champions League soccer host, combined with its NWSL coverage, makes it a legitimate player in sports programming.
| | |
| --- | --- |
| With Ads | $5.99 |
| Ad Free | $9.99 |
---
How to stream the FA Cup
The FA Cup (officially the Emirates FA Cup) is streaming live on ESPN+ and the ESPN App.
ESPN+
ESPN+ is a subscription service that extends ESPN's existing website and app, and it's essential for soccer fans in particular, carrying Serie A+, MLS, USL, and FA Cup matches. It encompasses other sporting events as well, including 20 exclusive UFC Fight Night events per year, 180 NHL games, at least one MLB game a day for every day of the season, and a cornucopia of college sports.
ESPN+ also features the network's sports talk programming, and it features original series starting with the entire 30 for 30 catalog ESPN made its name on. It also unlocks more content and fewer ads on the ESPN site.
---
Premier League champions
2019-20: Liverpool
2018-19: Manchester City
2017-18: Manchester City
2016-17: Chelsea
2015-16: Leicester City
2014-15: Chelsea
2013-14: Manchester City
2012-13: Manchester United
2011-12: Manchester City
2010-11: Manchester United
2009-10: Chelsea
2008-09: Manchester United
Here's a complete list of the winners and runner-ups, dating back to the Premier League season in 1992-93.
Sports Channel Guides
Live TV Service Guides
Streaming Device Guides