NBC has stepped up its sports game in recent years, and NBC Sports Gold showcases a lot of that.
But it's excelling in a great number of sports, including golf, rugby, lacrosse, track and field, cycling, figure skating, speed skating, skiing, Indy Car racing, Supercross motorcycle racing, NASCAR, and other variants of auto racing. Premier League may be moving to NBC's Peacock service, but there are still lots of reasons to check out NBC Sports Gold.
NBC Sports Gold: How to watch NBC's soccer, golf, and other sports coverage online
NBC Sports Gold caters to a range of sports fans, providing essential coverage for completists. Its PGA Tour Live carries exclusive live coverage of featured groups and round recaps for each featured player. If your tastes run to rugby, figure skating, speed skating, skiing, motocross, supercross, lacrosse, cycling, or Indy Car racing, NBC Sports Gold has a specialized, comprehensive package built for you.
---
NBC Sports Gold Passes: What sports does NBC Sports Gold cover?
PGA Tour Live
Cost: $64.99 a season or $9.99 a month
Golf fans know that NBC's taken an innovative approach to covering the sport, and NBC Sports Gold allows the network to put all that on display. In addition to being able to follow tournaments as they happen, PGA Tour Live packages 10-minute round recaps for featured players, and provides integrated scores and statistics along with its coverage.
Content on the site includes:
50+ hours of archived content, including condensed replays of tournaments from the 2018, 2019 and 2020 seasons
"Return of the Roar," a documentary chronicling Tiger Woods' comeback at the 2018 TOUR Championship
New weekly content from the PGA TOUR archives
---
TrackPass: All Access
Cost: $44.99 per year or $4.99 per month
Racing action from NASCAR, ARCA, Whelen Modified Tour, IMSA, & American Flat Track is at your fingertips when you subscribe to TrackPass. The catch-all channel, typically just $4.99 a month, provides wildly varying racing experiences. They bill American Flat Track as "America's original extreme sport," while IMSA pairs technologically-advanced machines with old-school race tracks.
Content includes:
Full-event replays of all races since TrackPass launched in December 2019
Nearly 50 long-form documentaries on NASCAR's biggest stars, venues, and stories
Condensed replays of every AFT, IMSA WeatherTech, K&N and Modified race from the 2019 season (Note: NBC Sports Gold says this will be phased in during the free period)
---
IndyCar Pass
Cost: $54.99 (subscription period through January 31, 2021)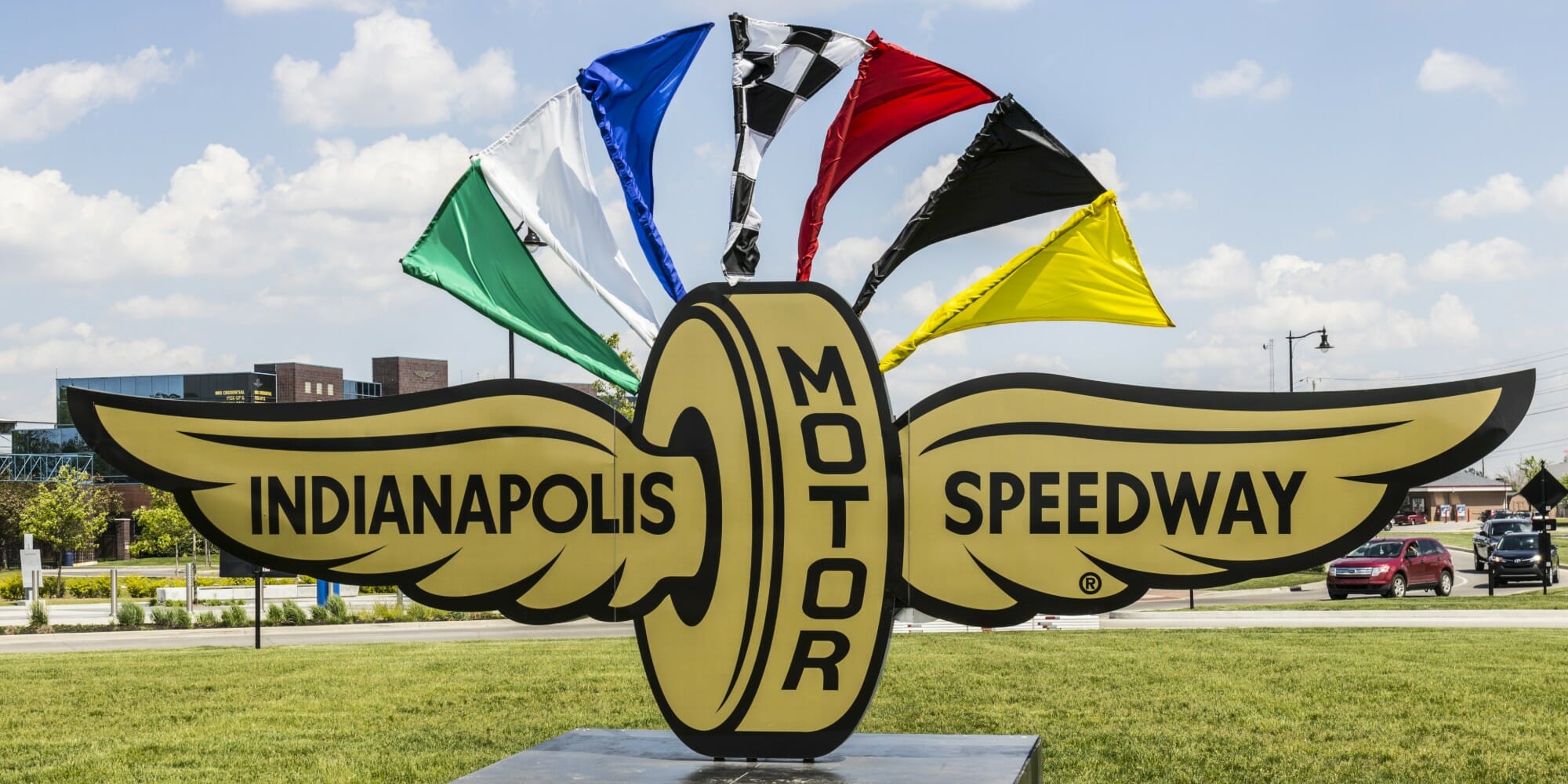 If you favor the high-performance race cars that typically populate the Brickyard on Memorial Day Weekend (though this year's Indianapolis 500 has moved to Aug. 23), IndyCar Pass is something you want to check out. You can check out full races on the channel, or take advantage of the Fast Forward feature, which allows you to get the essence of an entire race edited down to 30 minutes.
Content includes:
Main races, qualifying races, practices, and Indy Lights from the entire 2019 season and select classic races
Condensed replays of all races from the 2018 and 2019 seasons
Episodes of Off the Grid and Inside IndyCar
---
Pro Motorcross Pass
Cost: $54.99 (subscription period through May 1, 2021)
Summer is pro motorcross season, and the 11-race Lucas Oil Pro Motocross Championship is vital to the sport. This pass gives you all access to races in the 250 and 450 classes, as well as qualifiers and past years' events.
---
Track and Field Pass
Cost: $74.99 (subscription period through December 31, 2020
NBC does track and field well, and this channel features the USATF Championship Series and the Diamond Series, as well as select marathons from all over the world. The marathons that air do so without commercial interception, whether you're catching them as they happen or accessing them later on demand.
Content includes:
Full-event replays of every final from the 2019 IAAF World Championships
Select components of every 2019 Diamond League stop
Full-event replays of the 2019 Chicago, Berlin, Prague, London, Hamburg, Boston, and Rotterdam Marathons, and the 2020 Tokyo Marathon and 2020 U.S. Olympic Trials Marathon
---
Cycling Pass
Cost: $54.99 (through May 31, 2021)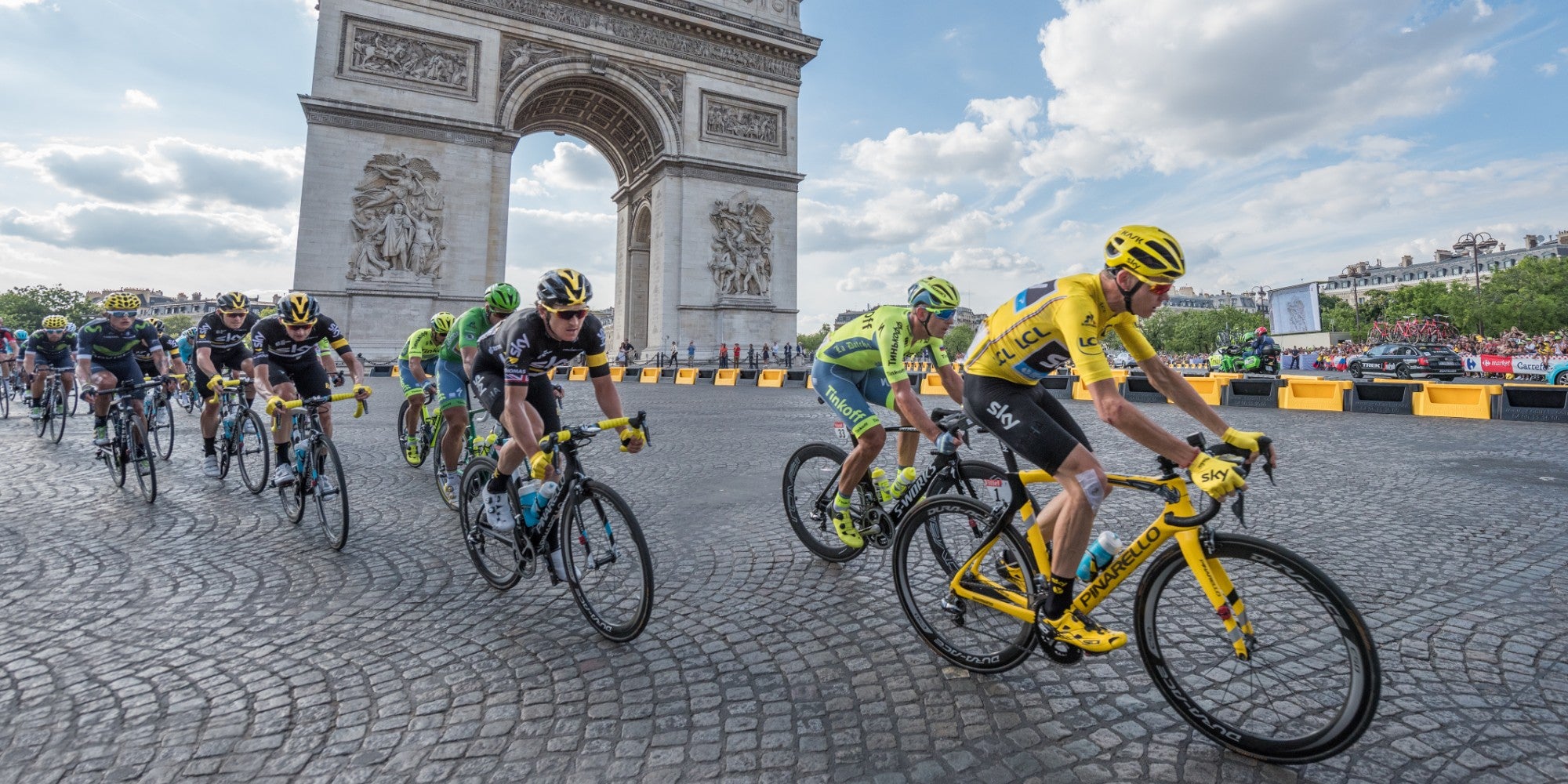 The Tour de France is beautiful and compelling and one of the best sports events NBC does annually. It's your best route to on-demand, commercial-free Tour de France coverage. In addition to classic cycling races, this pass lets you access the UCI Mountain Bike, Road, Cyclo-cross & Track Cycling World Championships.
Content includes:
Full-event replays of the Tour de France, Vuelta a España, and Paris-Nice
Replays of the UCI Road, Track Cycling, Cyclo-Cross and Mountain Bike World Championships, and the Track Cycling and Cyclo-Cross World Cup
---
Rugby Pass
Cost: $79.99 (subscription period through August 16, 2020)
The biggest and best rugby lives on NBC Sports Gold. That includes the legendary Six Nations Championship, the Premiership Rugby League, and the Heineken Champions Cup.
Content includes:
Full-event replays of all matches from the 2019-20 Six Nations Championship, HSBC World Rugby Sevens Series, Heineken Champions Cup, and the Premiership Rugby season
All six installments of The Story of Rugby documentary
---
Snow Pass
This channel covers seven different disciplines in the snow sports, including Alpine skiing, cross-country skiing, Nordic combined skiing, freestyle, ski jumping, biathlon, and snowboarding. It includes World Cup coverage from what it calls "iconic stops on tour, including Kitzbühel, Schladming, Cortina d Ampezzo, and Holmenkollen."
Content includes:
Full-event replays of nearly every FIS and IBU World Cup stop in 2019-20
Full-event replays of 2019 Alpine, Biathlon, Cross-Country, Freestyle, Nordic Combined, Ski Jumping, and Snowboarding World Championships
---
Premier League Lacrosse
Cost: $19.99 (subscription period through April 1, 2021)
This new lacrosse league gears up for a 2020 season compressed into one tournament starting July 25.
The site houses full-event replays of every game in the league's inaugural season, including the All-Star Game, Skills Competition, and 2019 Draft.
Supercross Pass
Cost: $59.99 (subscription period through December 26, 2020) ; $74.99 for Supercross & Pro Motorcross package
In normal years, Supercross transforms stadiums across America into playgrounds for talented motorcycle riders. This year, riders are still targeting October's big Monster Energy Cup as a triumphant return. In the meantime, there's plenty of recent race footage to take in from the 450sx and 250sx series.
---
Figure Skating Pass
For figure skating fans, this pass gives access to the U.S. Figure Skating Championships (junior & senior levels), the ISU World Figure Skating Championships, the ISU European Figure Skating Championships, and other major competitions on the circuit. It also includes Grand Prix and synchronized skating competitions.
---
Speed Skating Pass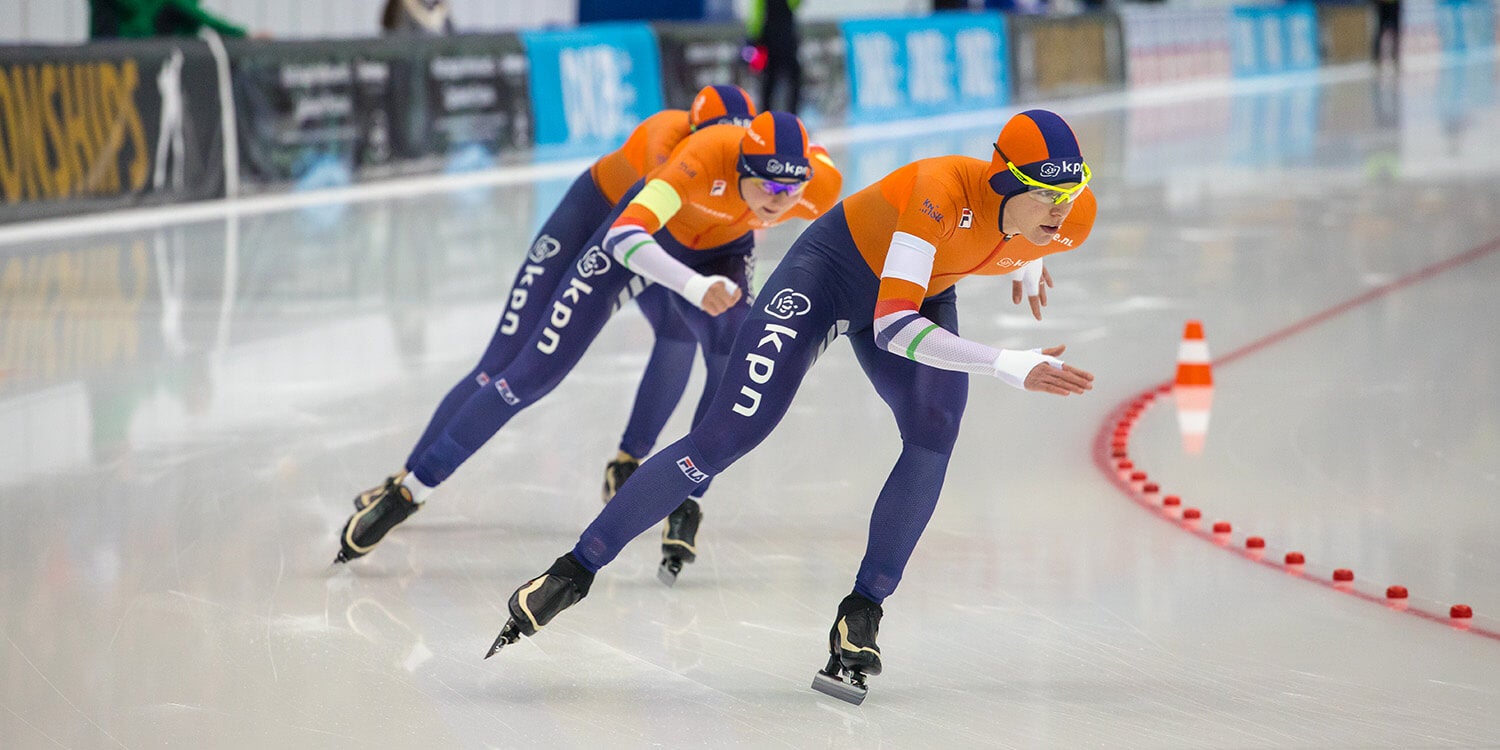 Cost: $9.99 (reduced from $19.99)
Both kinds of speed skating, including the track-like races on frozen ovals, and the rollerderby-style chaos of short-track speed skating, are featured on this channel. Subscribers can check out sprinters and distance skaters in the World Allround Championships, World Sprint Championships, and European Championships, as well as World Championships, World Cups, and other major short-track events.
---
Regional Sports Passes
If you're a sports fan in Philadelphia or Portland, NBC Sports Gold has some coverage you'll be interested in.
The Philly pass, at $3.99 a month or $29.99 a year, includes Philadelphia's Pre and Postgame Live, daily shows and unique specials around the Eagles, Sixers, Flyers, and Phillies live and on-demand.
The Blazers Pass, normally $34.99 but reduced to $24.99 (with a subscription period through June 30, 2020), gives subscribers access to 15 live Trail Blazers games, pre and postgame shows, and on-demand full-game replays.
---
Sports Channels Streaming Guides
The Daily Dot may receive a payment in connection with purchases of products or services featured in this article. Click here to learn more.