| | |
| --- | --- |
| 1 Month | $5.99 |
| 12 Months | $56.99 |
---
When it comes to the best devil movies, you can't really beat anything starring Satan. AKA the devil, the antichrist, Father of Lies, Lucifer, Demogorgon, Beelzebub…the list goes on. The dude has dozens of names, but when it comes to the food chain of darkness, he pretty much lives at the top.
Naturally, Satan appears in many horror flicks either in the flesh or as an image that people worship. If you're interested in taking in some movies that feature him (as well as all the people he manipulates into his service), you might wanna peep out some of what Shudder has to offer.
The Best Satanic movies on Shudder
Mandy (2018)
If you think Nicolas Cage would be the perfect hero smack in the middle of pretty much any devil movie, allow us to introduce Mandy. Cage plays Red, partner to a beautiful pale woman named Mandy (Andrea Riseborough). When the leader of a cult sees Mandy during a walk, they decide they have to have her at any cost. Directed by Panos Cosmatos (Beyond the Black Rainbow, Tombstone), this one spirals off into madness at a frenetic pace. As long as you're OK with an insane level of violence, Mandy is a dark trip well worth going on.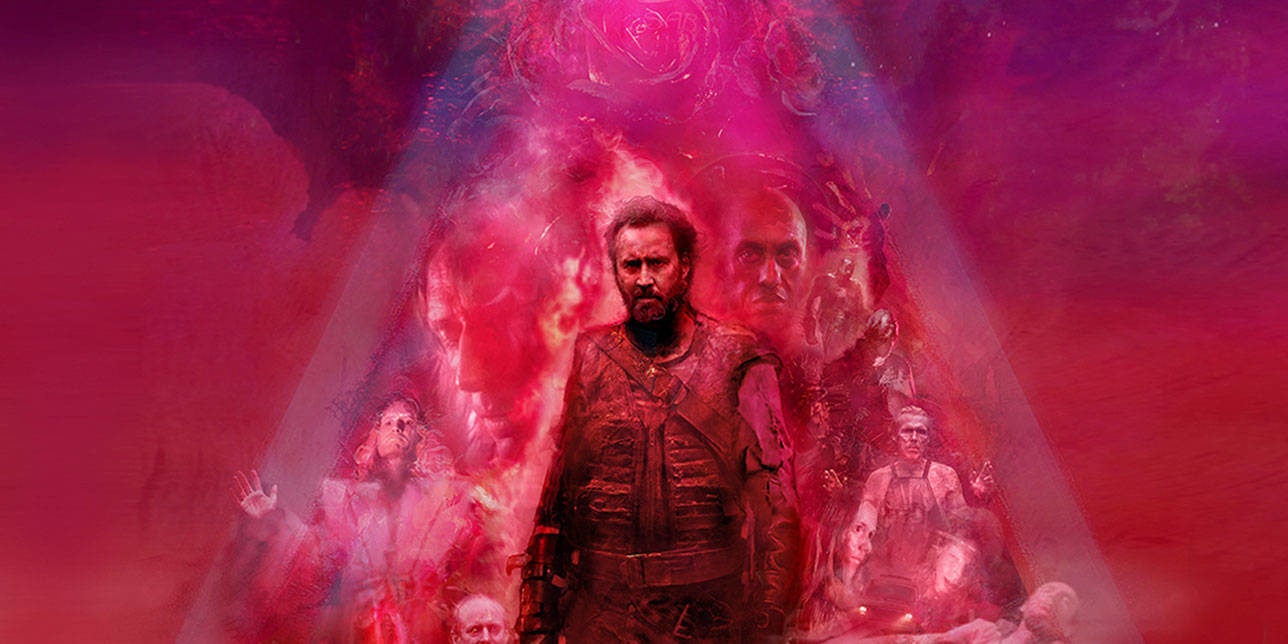 ---
Let Us Prey (2014)
When a man is brought into a police station has no identifying information other than a small notebook filled with strange writing, the authorities are unsure how to proceed. But when the man begins to reveal each officer's deepest secrets one by one, their fears take over their better judgment. Hmm, wonder if the man could be…Satan?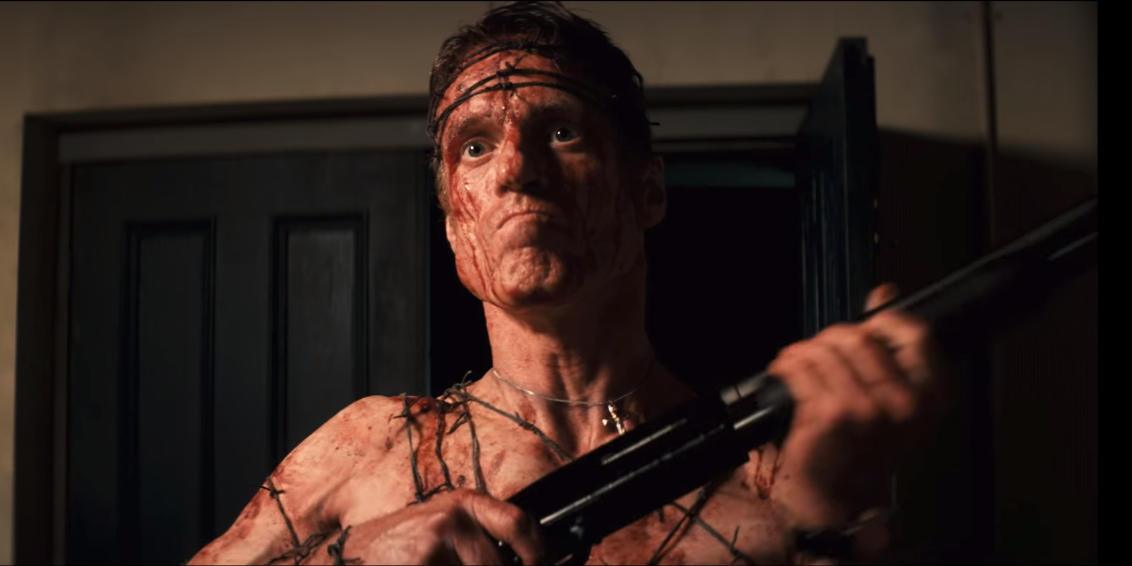 ---
Lovely Molly (2012)
Lovely Molly was made by the creators of The Blair Witch Project, and you can definitely tell when a few found footage shots make an appearance. But it's definitely not a bad thing. When a newlywed couple moves back into the wife's childhood home, she quickly finds she is seeing and hearing things that no one else is and is reduced to a state of total terror. Her husband and sister try to help her, but what's happening is much bigger than either of them can control.

---
The Crucifixion (2017)
The producer behind Annabelle and The Conjuring brings you Shudder exclusive featuring a possessed nun and the journalist who is sent to investigate her death after a violent failed exorcism. Soon enough the journalist starts to see and hear things that are hard for her to believe, and the stories she is told by the nun's friends and coworkers are conflicting and frightening. While it's not quite The Exorcist (but what is), The Crucifixion explores some interesting themes around mental illness and possession–and of course, lots of good scares.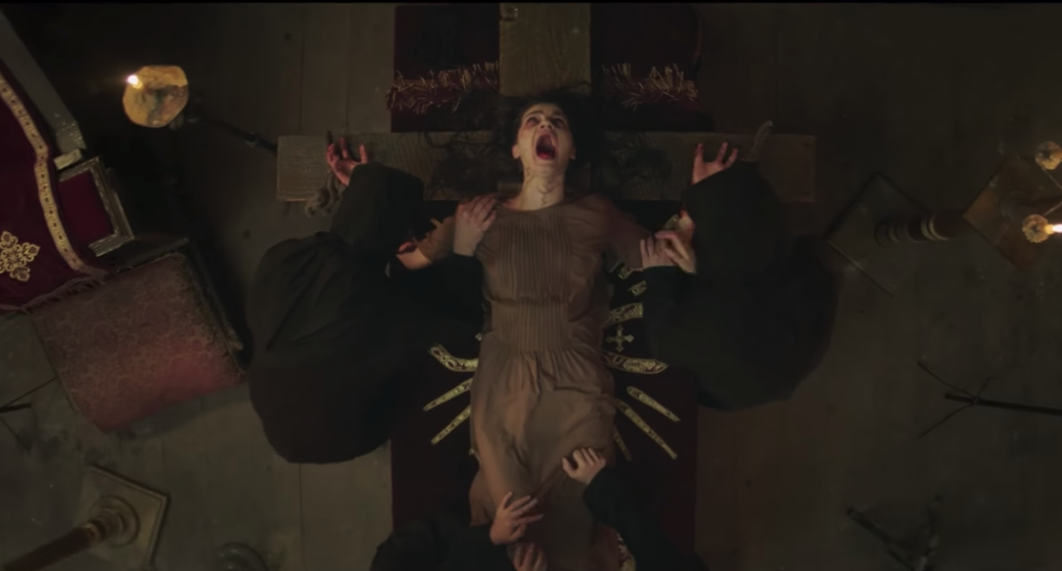 ---
House of the Devil (2009)
When a college student named Samantha takes on a babysitting job at a remote mansion, things look sketchy after the owner informs her that he actually doesn't have children–and that her job is to look after his ailing mother-in-law. But the money motivates her to stay despite the lie, and what happens during her one night there is the stuff of nightmares. Shot on 16mm film, The House of the Devil looks and feels like an '80s horror classic even though it was made in 2009.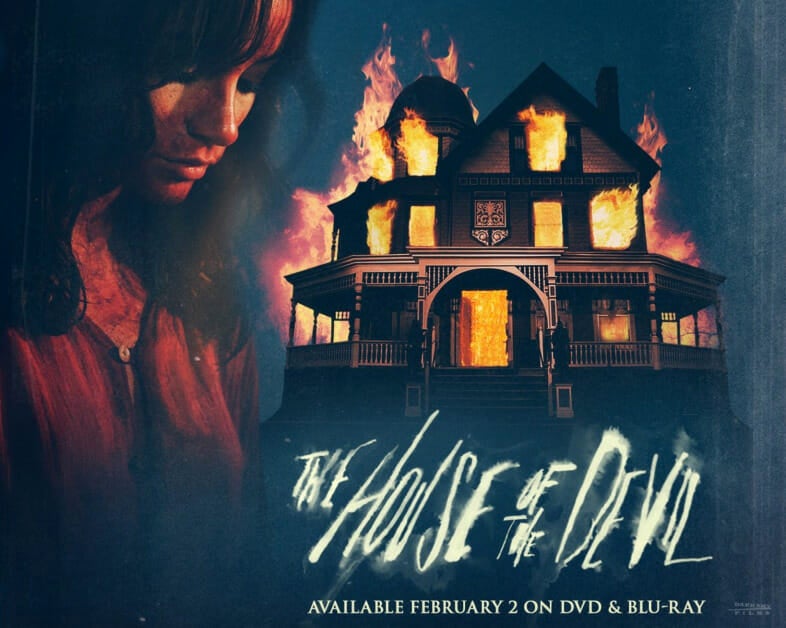 ---
Starry Eyes (2014)
When Sarah Walker comes to Hollywood determined to make it as an actress, she goes through the usual song and dance: waiting tables while going to one audition after another. But when she seems to finally get a big break, the situation seems unlike any other she's been in before––and not in a good way. She may finally get the role she's been dreaming of, but the cost is much greater than she's ever imagined.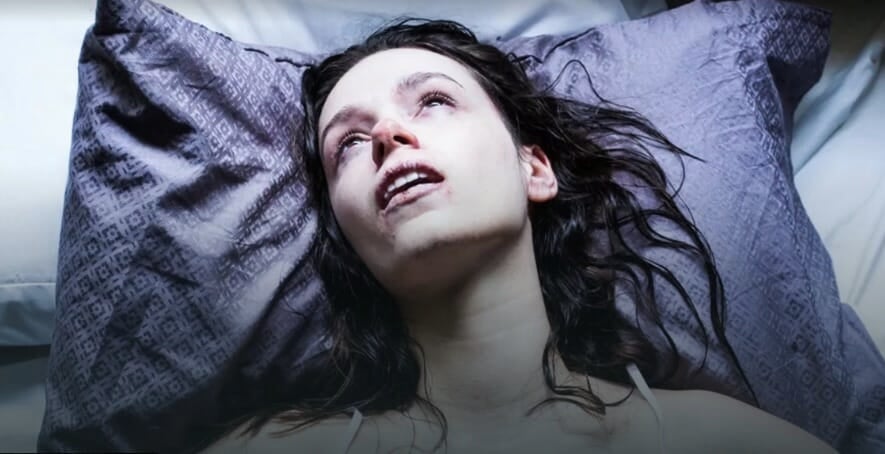 ---
Satan's Slaves (2017)
When the matriarch of an Indonesian family passes away after a long illness, her relatives feel both saddened and relieved but hope she finds peace in the afterlife. What follows seems to be anything but as they experience supernatural events and see the dead woman over and over. As they unravel her history and discover that she was part of a Satanic cult, they must find a way to protect themselves or die in the process.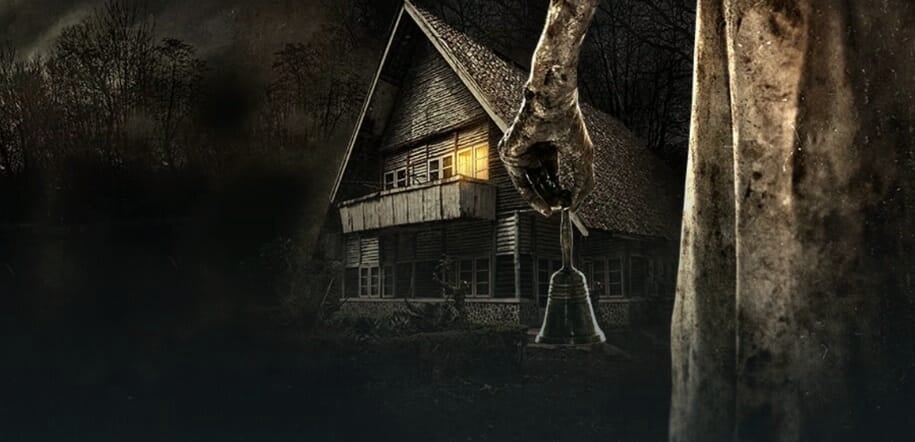 ---
Satanic Panic (2019)
Delivering pizza can be somewhat of a boring job. That is, until Sam's last stop of the night happens to be a gaggle of Satanists in desperate need of a sacrifice. Not anyone's idea of a good end to the day, but Sam makes it work all while shielding her eternal soul from damnation. Satan's not into deep dish Hawaiian, I guess.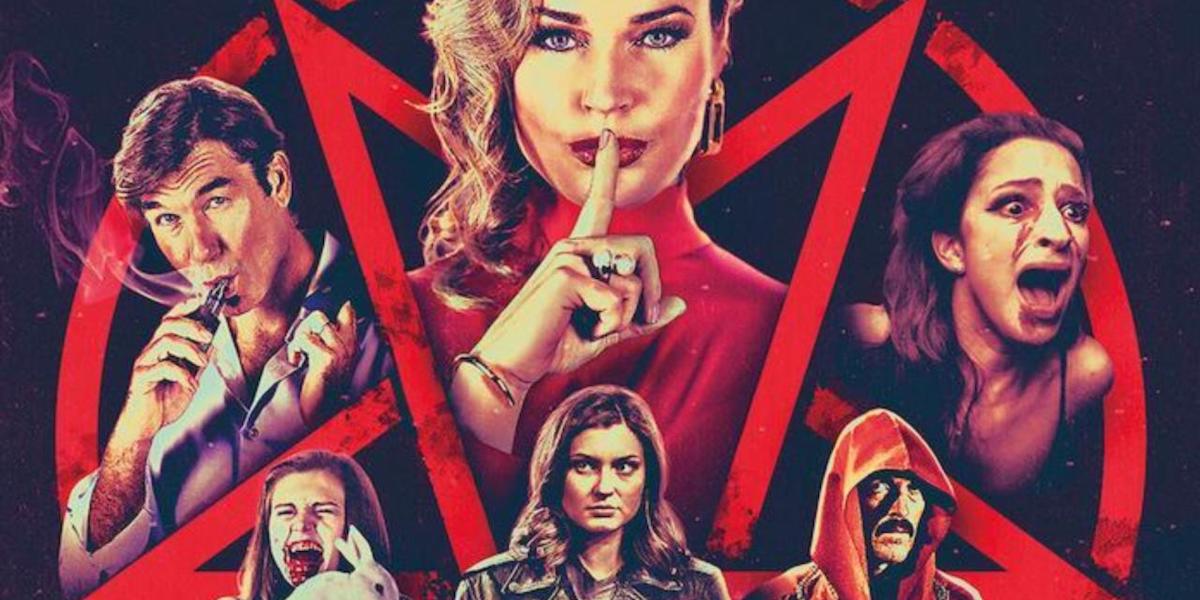 ---
| | |
| --- | --- |
| 1 Month | $5.99 |
| 12 Months | $56.99 |
---
Premium Streaming Service Guides
Live TV Service Guides
Entertainment Channel Guides
Streaming Device Guides