Ahead of its Nov. 1 launch, Apple has announced a ton of new AppleTV+ series for its upcoming streaming service. With a variety of drama, comedy, family, documentary, and even feature film offerings–not to mention substantial deals with powerful creators like Reese Witherspoon, J.J. Abrams, and Justin Lin–the tech company seems poised to make its mark in the content game.
To compete with an already crowded streaming marketplace, the tech company has invested no shortage of resources into the platform in hopes to compete with new streaming services from Disney, HBO, and NBCUniversal.
All of the AppleTV+ series and films announced so far
Though the official launch is now less than two months away, Apple has been tight-lipped about some of the details regarding the new streaming service. That said, here are all of the films and television series we know about so far.
AppleTV+ series, drama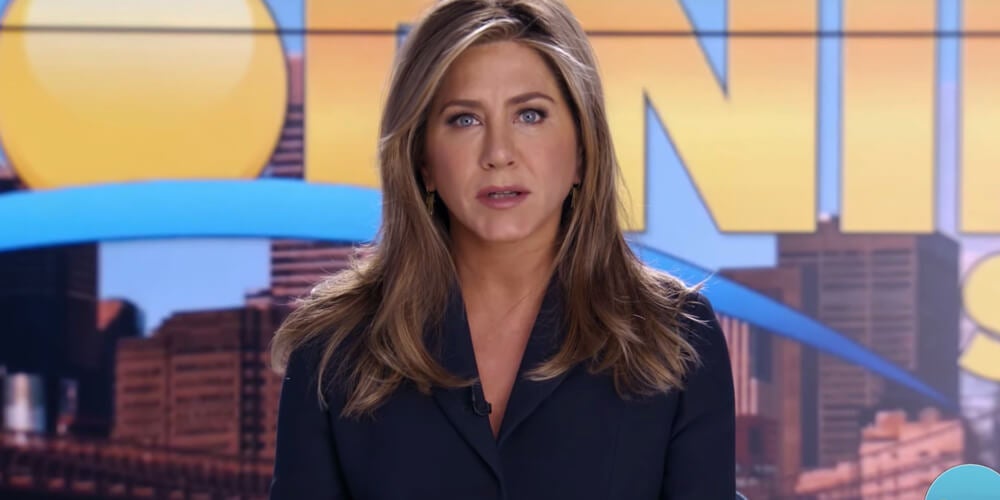 The Morning Show: The eagerly-awaited project starring Jennifer Aniston, Reese Witherspoon, and Steve Carell has been a centerpiece of the Apple TV+ platform previews. The recently released trailer indicates a #MeToo-centric plot in season one.
Amazing Stories: This AppleTV+ series will reboot the '80s sci-fi anthology series of the same name, to be executive produced by Steven Spielberg.
Truth Be Told: Octavia Spencer and Lizzie Caplan will star in a drama that explores the world of true crime podcasting.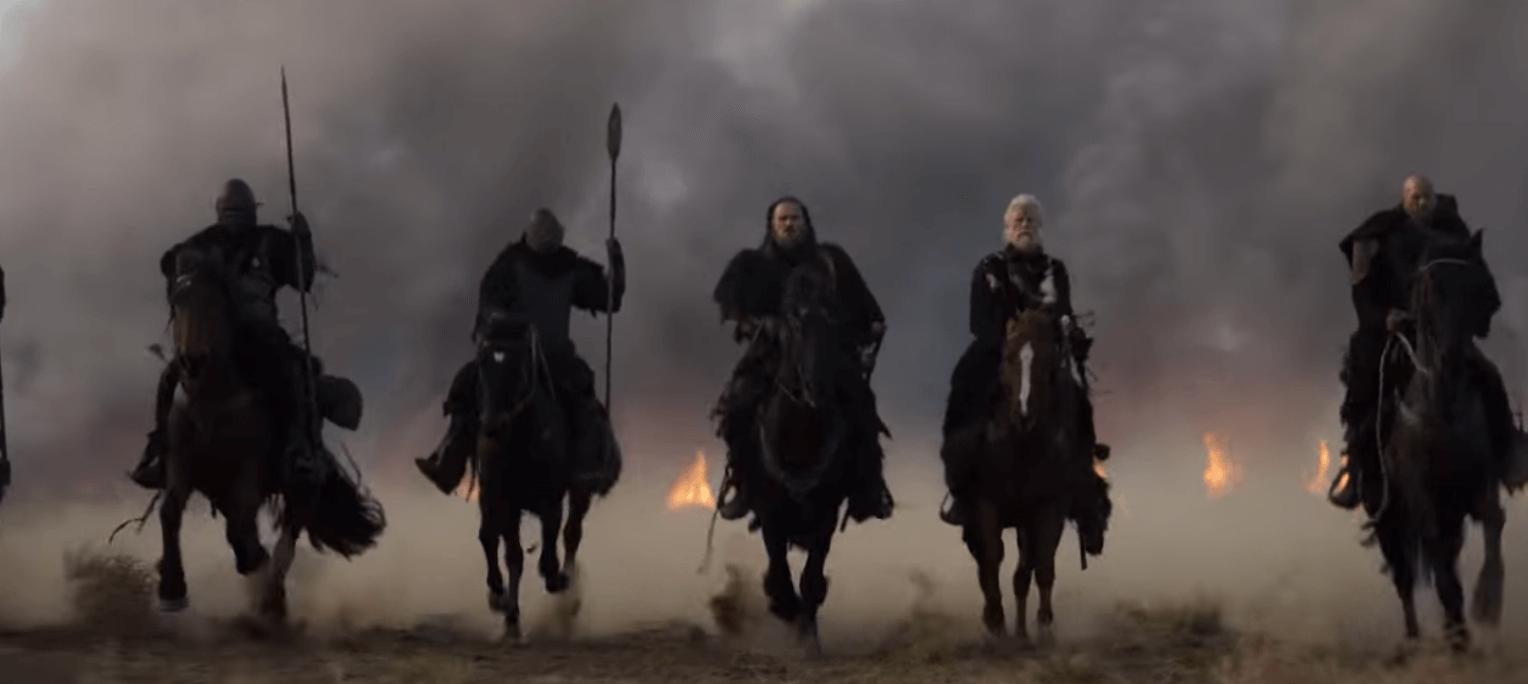 See: In the post-apocalyptic world of this series, everyone left on Earth is blind. Jason Mamoa will lead the AppleTV+ series.
Foundation: Based on the beloved works of Isaac Asimov, Foundation features characters rushing to ease the impact of the impending fall of a galactic empire.
Little Voice: J.J. Abrams and Sara Bareilles make a surprising team as they come together to create a dramedy described as a "love letter to the diverse musicality of New York which explores the universal journey of finding your authentic voice in your early 20s."
Swagger: The AppleTV+ series inspired by Kevin Durant's early life will look inside an amateur basketball league.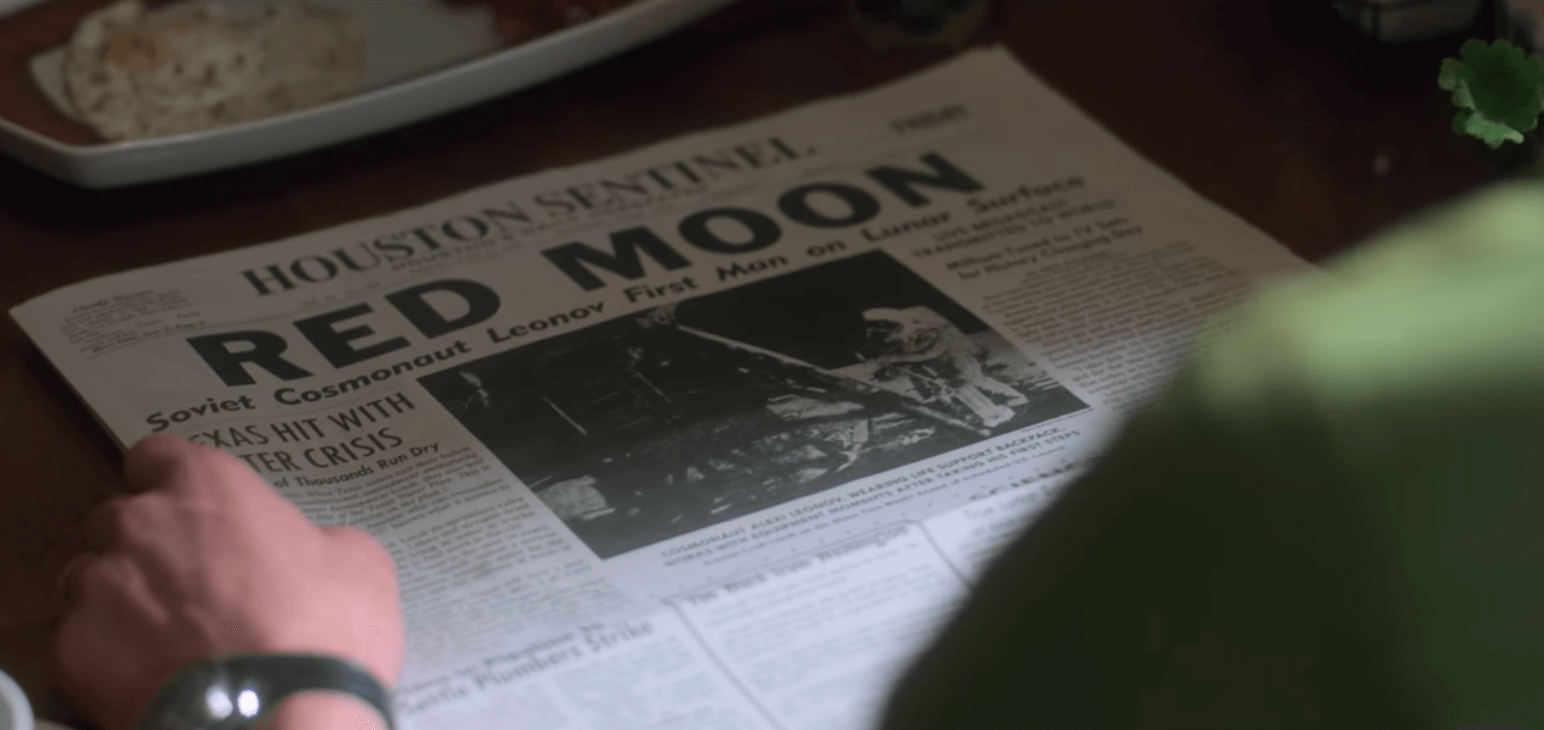 For All Mankind: Ron Moore (Battlestar Galactica) returns to space with an alternate history where the USSR beat America to the moon. A trailer for the period drama is available on YouTube.
Coming of Age in the CIA: A series based on Amaryllis Fox's time as a young woman in the intelligence agency. Brie Larson is set to star and executive produce.
Servant: M. Night Shymalan will produce and direct the pilot of this psychological thriller series. Further details are unknown.
Mr. Corman: Joseph Gordon-Levitt will write, star in, and produce a series about an elementary school teacher in Los Angeles.
Lisey's Story: Julianne Moore will lead this adaptation of the Stephen King novel. King is set to write the entire AppleTV+ series.
Home Before Dark: A child journalist exposes a town's dark secret.
My Glory Was I Had Such Friends: Amy Silverstein's heart transplant memoir will be adapted by J.J. Abrams' Bad Robot. Jennifer Garner is set to star.
Defending Jacob: The best-selling legal thriller will get an adaptation starring Chris Evans as the father of a 14 year-old boy accused of murder.
Pachinko: Min Jin Lee's best-selling novel that tells the story of four generations of a Korean immigrant family will be written and directed by Soo Hugh, who was the showrunner for the critically acclaimed first season of The Terror.
Time Bandits:  The Terry Gilliam cult classic is getting a reboot and fan favorite director Taika Waititi is rumored to be at the helm.
Losing Earth: Not much is known about the plan for this series, but Apple has the rights to a sprawling New York Times article that chronicled attempts to stop climate change in the 1980s.
Calls: Apple has acquired the rights to adapt a strange French TV series for English-speaking audiences. The French series consists of ten minute episodes in which emergency calls, such as 911 calls or black box recordings, were dramatized.
Shantaram: Charlie Hunnam is attached to star in a series adapting the Gregory David Roberts novel which tells the story of an escaped convict who feels Australia for the Bombay underground.
False Flag: An Israeli series following the five people mysteriously implicated in the disappearance of the Iranian Defense Minister will receive an English language adaptation.
The Mosquito Coast: Justin Theroux will star in in an adaption of the novel written by his uncle, Paul Theroux. The novel tells the story of a man who moves his family to a remote part of Honduras to escape American culture.
Simon Kinberg and David Weil AppleTV+ Series: A big-budget sci-fi series is coming from the two industry veterans. Kinberg is best known for his work on the X-Men franchise.
Damien Chazelle Series:  The La La Land and Whiplash director will go straight to series as the writer and director of this as yet unknown project.
Vital Signs: This six-part AppleTV+ series aims at telling its story by focusing on a feeling like "vengeance" or "innocence" in each episode. Filming is reportedly complete on the project, which has been in development since 2016, so there is speculation that the production may not see the light of day.
Justin Lin Overall: The Fast and the Furious franchise director has an overall deal with Apple to produce a number of projects with a "global perspective."
Jason Katims Overall: The drama writer behind Parenthood and Friday Night Lights will bring his production company under Apple's banner with an overall deal.
Comedy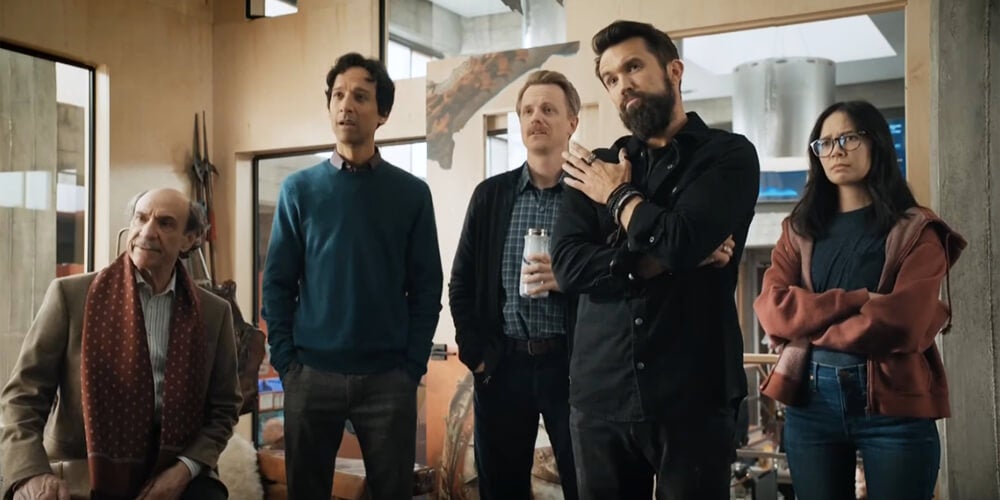 Mythic Quest: It's Always Sunny in Philadelphia veterans Rob McElhenney and Charlie Day lead a video game development comedy. The hilarious trailer debuted at E3.
You Think It, I'll Say It: A comedy series based on Curtis Sittenfield's collection of short stories by the same name will send up social issues in an anthology style format.
Central Park: Bob's Burgers head Loren Bouchard will create this animated musical comedy about a family of caretakers in Central Park for Apple TV+.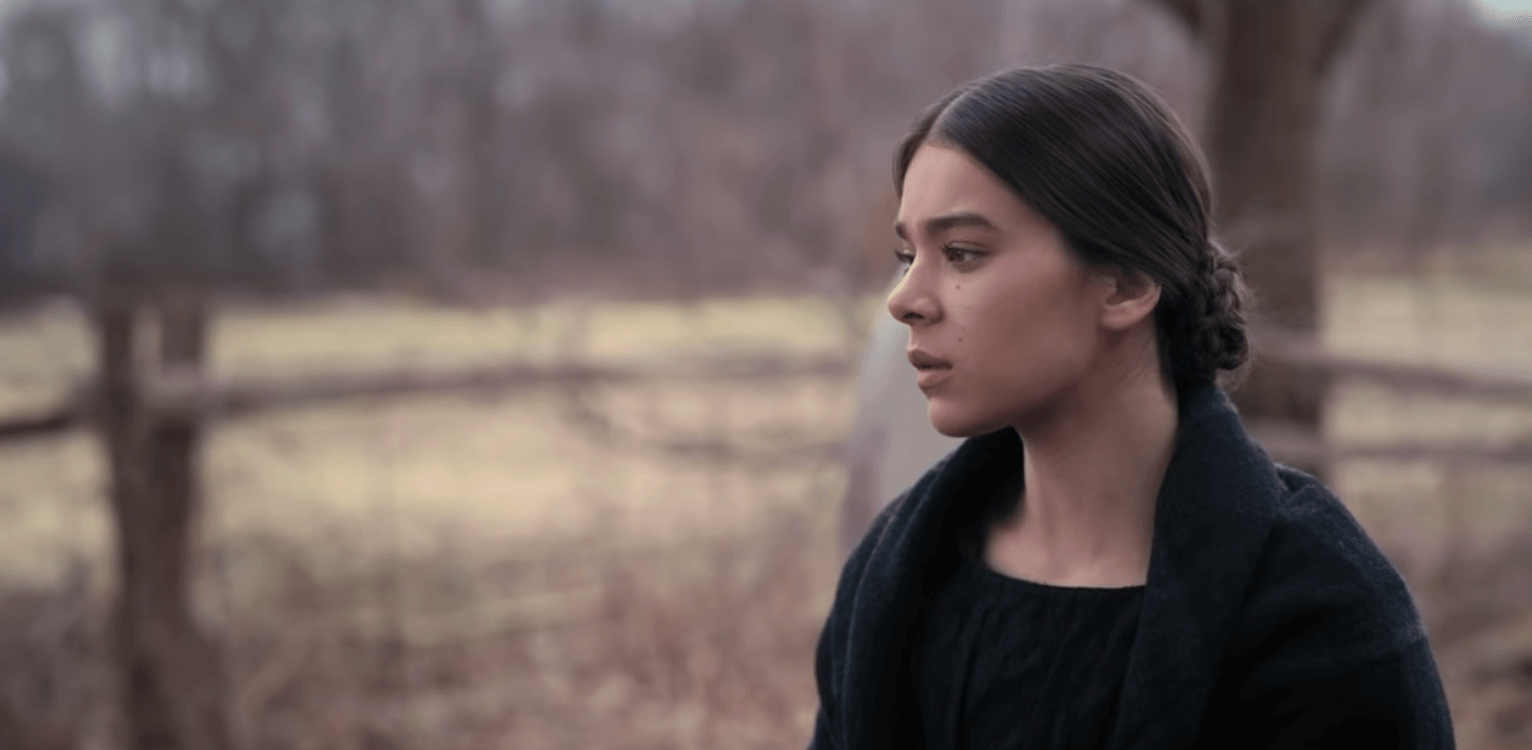 Dickinson: Hailee Steinfeld steps into the shoes of famed poet Emily Dickinson in a comedic take on the poet's life. Apple released a trailer late last month.
Little America: Kumail Nanjiani and Emily V. Gordon will follow up The Big Sick by teaming with Master of None showrunner Alan Yang for an anthology AppleTV+ series about immigrants.
Alabama: Apple is partnering with the BBC on this comedy series starring Imelda Staunton, best known to Americans as Dolores Umbridge in the Harry Potter films.
Colleen McGuinness Series: 30 Rock veteran McGuinness has a series in development that is being produced by Reese Witherspoon's production company.
Children's programming and kid-friendly Apple TV+ series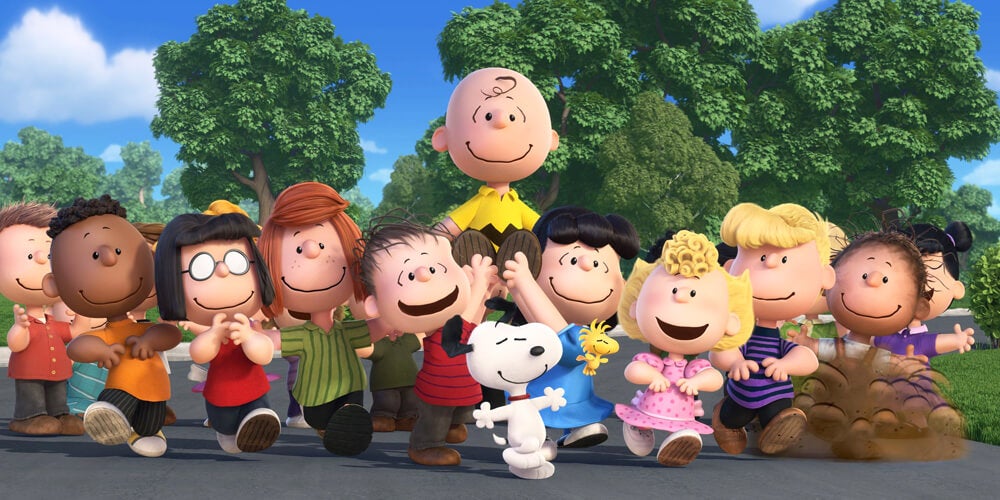 Helpsters: Sesame Workshop will partner with Apple to create content, including a show called Helpsters, which will be about coding for children.
Peanuts: The classic comic strip following the exploits of Charlie Brown and company is headed to Apple with a number of projects. The first is titled Snoopy in Space.
Ghost Writer: The beloved '90s PBS children's series will be rebooted with Luke Matheny (Gortimer Gibbon's Life on Normal Street) at the helm.
Documentary and Reality
Home: A docuseries that takes a look at the surprising types of homes around the world.
Prehistoric Planet: Director Jon Favreau teams with Planet Earth veterans to create a CGI laden look at the last days of the dinosaurs.
Oprah Winfrey has signed on to create at least three documentary projects for the platform. One, with the working title, Toxic Labor, will explore sexual harassment and sexual assault in the work place.
A partnership between Oprah and Prince Harry on a project about mental health is also in the works.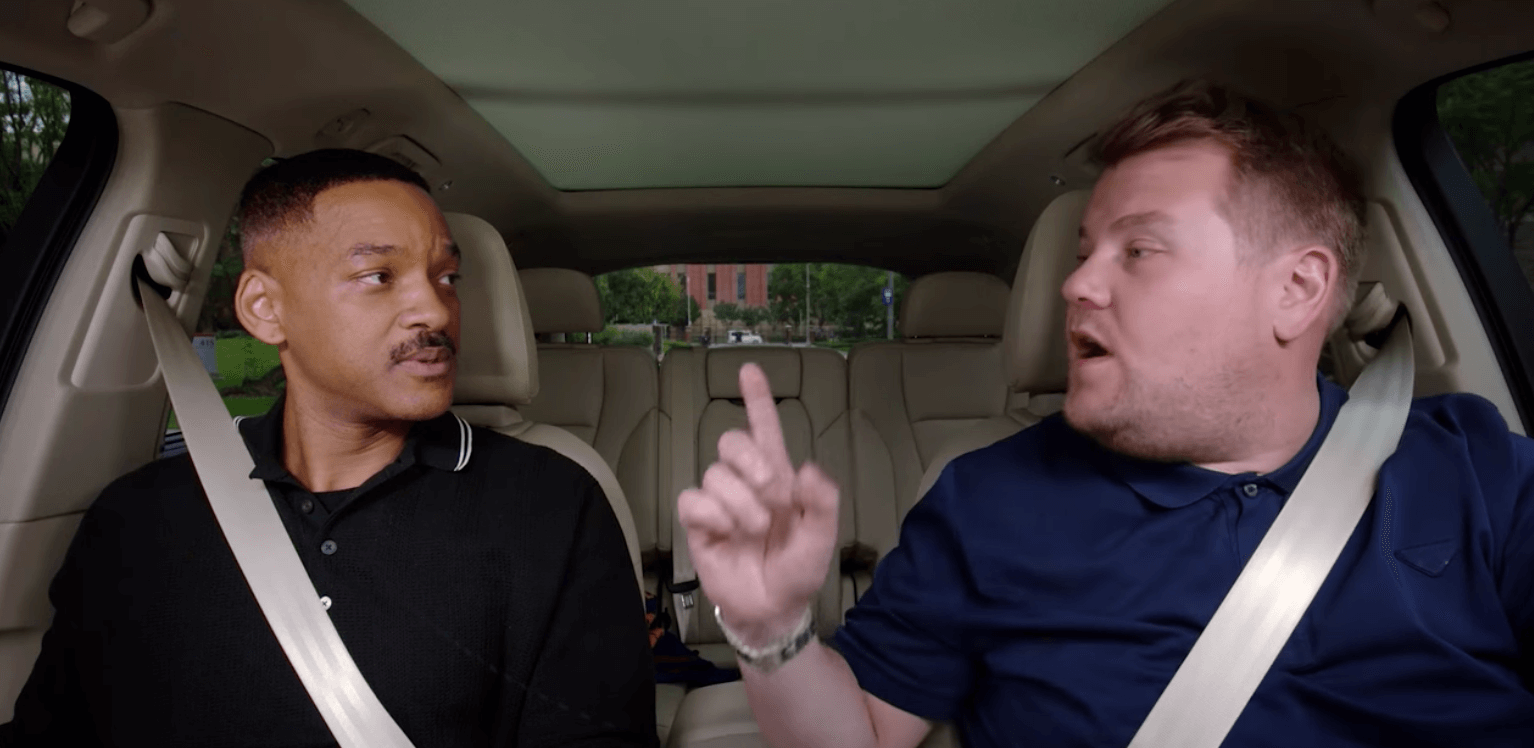 Carpool Karaoke: The Series: James Corden has already turned his late night viral hit into a full-fledged series, which will likely continue as an AppleTV+ series.
Film
Wolf Walkers: The Irish animation studio Cartoon Saloon has released a dazzling trailer for this story of a young hunter who befriends a native girl fighting to save a pack of evil wolves.
The Elephant Queen: Apple has acquired the rights to this documentary for which the directors embedded themselves with a family of giant elephants for four years. Chiwetel Ejiofor narrates.
On the Rocks: Bill Murray and Sofia Coppola team up for the first time since Lost in Translation for a film about a young mother who adventures through New York with her incorrigible playboy dad. Rashida Jones co-stars with Murray, and A24 will lend their indie prestige to the proceedings.
A24 Deal: In addition to One the Rocks, A24 will produce a number of other projects with Apple.
Hala: Apple acquired this coming-of-age story about a Muslim girl at Sundance last year.
The Banker:  Some big names including Anthony Mackie and Samuel L. Jackson will star in this film inspired by the true story of entrepreneurs attempting offer housing loans to African Americans in the Jim Crow-era South.
Dads: Bryce Dallas Howard directs this "joyful exploration of contemporary fatherhood," which will features famous and not so famous dads (including her own).