Netflix is a playground for true crime fans of all stripes. But when it comes to murder mysteries, the ranks can sometimes seem a bit shallow. Save yourself some time and consult our list next time you want to solve a case. These are the best murder mysteries on Netflix right now.
The best TV and movie murder mysteries on Netflix
Best serial killer thriller: Mindhunter
With a new boss (Michael Cerveris) who seems more open to the work they're doing, the FBI's Behavioral Science Unit gets access to even more serial killers in the quest for profiles. But Mindhunter season 2's real story becomes apparent when agent Holden Ford (Jonathan Groff) is asked to meet with the grieving mothers of Black boys who have been murdered or abducted in Atlanta. They're frustrated because no one has investigated, and the racial politics of the South in the late '70s complicate matters, especially since the KKK and the police had overlap in membership. The series drops us into a tense scene, as season 2 addition Agent Jim Barney (Albert Jones) tries to buffer Ford's narrow-minded theories, formed in a city he doesn't know. "Black or white shouldn't matter," Ford says earnestly. "Well, it does," Barney replies. —Audra Schroeder
---
Best show about grief: Dead to Me
Dead to Me is a comedy, drama, and thriller all wrapped up into one TV series. It follows Jen as she attempts to come to terms with the death of her husband Ted in a hit-and-run accident by solving the murder, right as she meets warm and positive Judy at a grief support group. The two form a fast friendship and team up to find the owner of the car responsible for Ted's death, despite their different personalities. The most fun part about watching Dead to Me is the twists and turns sewed into the plot, making it an easy series to binge watch in a weekend. —Tess Cagle
---
Best procedural: Criminal
Netflix's Criminal ​is the streaming giant's credible and often gripping turn at the popular police-drama procedural. Armed with a novel premise, the sweeping crime-solving series takes place in four separate countries (United Kingdom, Spain, France, Germany) for three episodes in each location. The big trick: All 12 episodes transpire almost entirely within the metropolitan police interrogation rooms in each country. While capturing country-specific tones, police mores, and language differences, Criminal manages to reach deeper into the core of police drama without the bells and whistles, tersely drilling down to the mental struggle between the police and the suspects. —Kahron Spearman
---
Most surreal murder mystery: Twin Peaks
There are mystery shows, and then there's Twin Peaks. David Lynch's opus is ostensibly about the investigation of Laura Palmer's murder. But that's like saying The Wire is just a cop show. Lynch and co-creator Mark Frost pack so many confounding elements into the town and townspeople of Twin Peaks that no two viewings of Twin Peaks are alike. The show's resurrection in 2017 only adds to the lore of the first two seasons and its infamous ending. —E.S.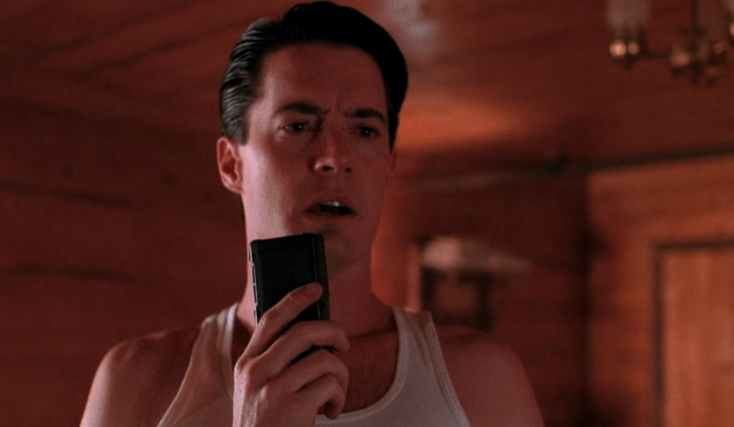 ---
Murder mystery with the best soundtrack: The Guest
Adam Wingard sure knows how to open a film. In 2014's The Guest, the title card is used as one of the film's first moments of dread. It's not long before we open the door to a man named David (Dan Stevens), who slowly infiltrates the home of a dead soldier's family and gains their trust, until daughter Anna (It Follows' Maika Monroe) starts pulling at threads. There's also a really great chase scene involving a haunted house, and at times the action gets so ridiculous it borders on dark comedy, but that's Wingard's style (see You're Next). —Audra Schroeder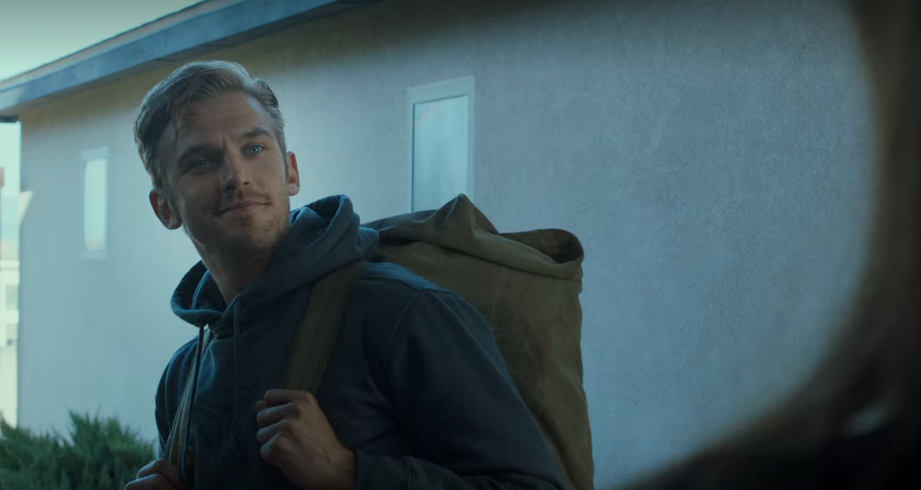 ---
Best drama for music fans: Unsolved
The murders of 2Pac and Biggie get the prestige drama treatment in Unsolved. Examining the killings from two separate decades, 1997 and 2007, Unsolved looks at how a case this big goes unsolved. Dealing with police corruption and the public image of two icons, Unsolved treats its difficult subject matter with respect.
---
Best Scorsese murder mystery on Netflix: The Irishman
In The Irishman, an elderly Frank Sheeran (Robert De Niro) reflects on his relationship with Jimmy Hoffa (Al Pacino), the union leader who famously went missing (and who Sheeran admitted to murdering late in life). Martin Scorsese's first movie with Pacino reunites him with longtime collaborators De Niro and Joe Pesci, who've created some of the greatest films of all time together. As Sheeran says at one point, a lot of people nowadays don't know who union boss Hoffa is, or if they heard of him, they only know that he disappeared; a long-standing rumor is that Hoffa was buried under the old Giants Stadium in New Jersey. But what The Irishman and Pacino capture so well is that before his disappearance became the stuff of legend, Hoffa was a person with his own set of quirks (he really likes ice cream!) and is easily prone to anger. There's ruthlessness toward his enemies but also kindness. —Michelle Jaworski
---
The best true crime on Netflix
Most bingeable true-crime series: The Keepers
On Nov. 7, 1969, Sister Cathy Cesnik, a popular nun and teacher at Baltimore's Archbishop Keough High School, went missing. Two months later, her body was found. To this day, the murder remains unsolved. This docuseries explores her death and the terrible church secrets that may have led to it. Haunting yet informative, The Keepers is a masterpiece even without a clear resolution, and one of the best original murder mysteries on Netflix.
---
Best re-investigation: Who Killed Malcolm X?
Though the series pertains to the circumstances of Malcolm X's death, co-directors Phil Bertelsen and Rachel Dretzin pivot the show around the life's work of self-educated investigator Abdur-Rahman Muhammad, the foremost historian of Malcolm X. Through Muhammad's viewpoint, the elaborate scab-picking of the minister's death uncovers leads not widely known to the public, illuminates the dirty tricks of the local and federal authorities, and puts an entire city in the crosshairs. —K.S.
---
A look into the greed of Big Pharma: The Pharmacist
Feeling the frustration from the lack of progress in the investigation into his son's death, Daniel Schneider starts his own investigation. That investigation eventually lands Daniel face to face with something much larger than he ever could've imagined. Daniel learns about his son's drug use, which in turn leads to him noticing the rise of opioid use in his community, OxyContin in particular. Directors Julia Willoughby Nason and Jenner Furst use interviews with Daniel and others, as well as Daniel's personal recordings from that time, to track the explosion of the opioid epidemic over the last 20 years at the people who people who perpetuated it. —Eddie Strait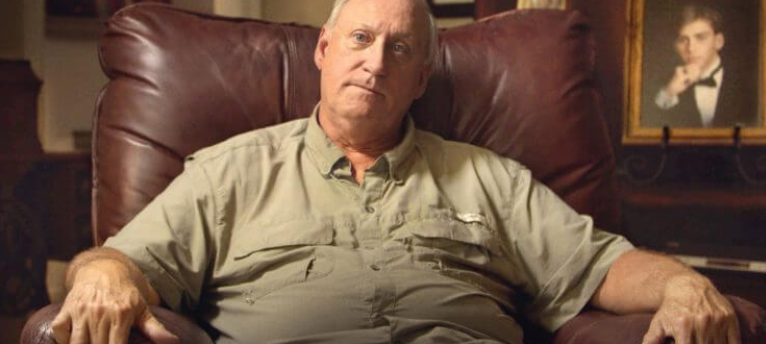 ---
Best doc for wild theories: The Staircase
Most documentaries have a defined stopping place, but The Staircase is a rare exception. Originally aired in 2004 on Canal+, the series added three new episodes in 2018 and joined the ranks of murder mysteries on Netflix. In 2001, writer Michael Peterson called the police saying his wife Kathleen had fallen down the stairs and died. Police didn't believe Peterson's claims that she fell down the stairs while drunk, and arrested him for the crime. The Staircase follows Peterson's trial and the bizarre revelations that came from it, including the infamous "Owl Theory."
---
Best look behind the scenes: Remastered: The Two Killings of Sam Cooke
In ReMastered: The Two Killings of Sam Cooke, director Kelly Duane de la Vega skillfully reveals the oft-overlooked social consciousness and business acumen of the famed "King of Soul." Simultaneously, she details the music industry's corrupt nature, including Cooke's ignominious death at a seedy motel. ReMastered: The Two Killings of Sam Cooke represents a resurrection of the trendsetting singer's legacy, previously left to wither in morbid curiosity. Duane de la Vega not only provides space for Cooke's legacy to reemerge but does so with an eye toward restorative justice, returning dignity to his name. —K.S.
Daily Dot Netflix Guides
---
Best Movies on Netflix
---
Best Shows on Netflix
---
---