Near the end of Netflix's The Pharmacist, the docuseries' protagonist Daniel Schneider shares a personal credo that inspires hope and terror simultaneously. In a recording, he says, "Some people watch it happen. Some people make it happen. And some people as 'what happened?'" It's the motivational poster way of asking if you are an active or passive observer in life. It's generic enough to apply it to nearly anything, but versatile enough to turn any instance into something profound. It neatly fits the story of Dan Schneider, and the larger story of The Pharmacist. What starts as one family's tragedy blossoms into a battle against an epidemic. The Pharmacist takes the question of "what happened" and shows viewers the people who watched and those who made it so.
The Pharmacist

RELEASE DATE: Feb. 5, 2020
DIRECTORS: Julia Willoughby Nason and Jenner Furst
STREAMING: Netflix
The story of one man's investigation into his son's murder and how a drug deal gone wrong led to uncovering the opioid crisis.
It all starts with a drug deal gone wrong. On April 13, 1999, Danny Schneider was shot to death in his truck in New Orleans' Ninth Ward. Danny, from the neighboring St. Bernard Parish, left behind a family stunned by his death and his drug use. The investigation into Danny's death, frustrated the Schneider family to the point where Danny's father, Daniel, decided to get involved. Daniel's work led him into the heart of Ninth Ward, an area infamous for its crime rates, going door to door. With the help of a few strangers, Daniel tracks down his son's killer and sees him brought to justice. In an age of amateur sleuths, Daniel's story is aspirational: One man solves a crime that local police were too incompetent or corrupt to handle on their own.
The first of The Pharmacist's four episodes covers Daniel's investigation. It's a winding road that covers about 20 years. There are hints at larger themes, like Daniel describing the transformation of Ninth Ward and the white flight that happened as crack made its way throughout New Orleans. To use Daniel's words, he was one of the people who watched Ninth Ward's descent. After finding a sense of peace through his own investigation, Daniel returned to his job as a pharmacist at Bradley's Pharmacy in St. Bernard Parish. Then something happened and Daniel, spurred on by Danny's death, would not be a watcher again. Daniel saw an influx of teenagers and young adults coming in with prescriptions for OxyContin. This is the point where The Pharmacist opens up and finds a higher level of potency.
Daniel's new investigation leads him to the shady medical office of Dr. Jacqueline Cleggett, who gives out Oxy prescriptions like candy. The middle section of The Pharmacist plays like an espionage thriller. Using video and audio recordings made by Daniel, viewers get a firsthand look at what Dr. Cleggett was up to. There's an undeniable charge as we see Daniel staking out Dr. Cleggett's office. There's even a car chase with Daniel fleeing to an FBI office for help. Directors Julia Willoughby Nason and Jenner Furst rely on this footage to give their documentary its dramatic heft.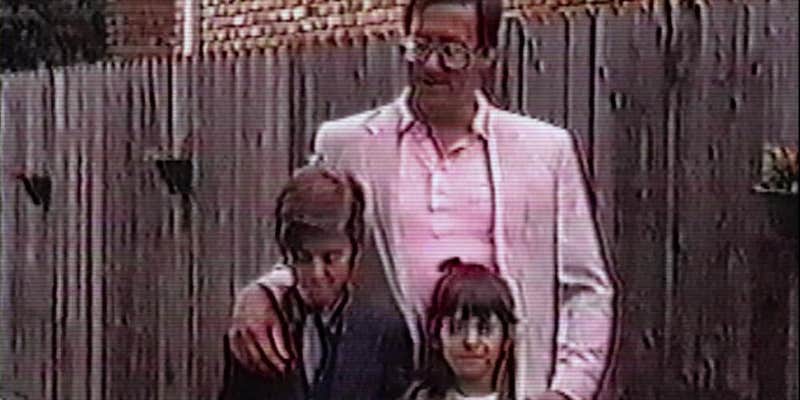 For much of its runtime, The Pharmacist is a compelling watch. It feels like a David vs. Goliath parable. But the longer the series goes on, the clearer it becomes that Danny's killer and Dr. Cleggett are stepping stones to the true enemy. At the heart of everything The Pharmacist is showing us is pharmaceutical company Purdue Pharma, led by the Sackler family. Anyone who's paid attention to the opioid crisis over the last few years knows that the Sacklers and Purdue are largely responsible for the rise of OxyContin. The Sacklers and Purdue are easy targets, clear villains in a society where greed is valued above all else. But this presents a problem for the filmmakers. Daniel's recordings and personal connection to his son and community drive the show. 
When the attention needs to shift to Purdue Pharma, there isn't much left in the tank from a dramatic perspective. It's a tough problem, because the series needs to get there in order to give proper context to the scale of Daniel's journey. But by the time we get to that point, Daniel is reduced to a small, but important, cog in something much larger. In the closing moments, Chris, a former sales rep for Purdue, sums up the opioid crisis with a succinct, glib "We're in a hell of a pickle." 
The Pharmacist is of a piece with Nason and Furst's past collaborations, like Rest in Power: The Trayvon Martin Story and TIME: The Kalief Browder Story. Their approach of taking individual stories and contextualizing them within larger societal issues is powerful. For as much as The Pharmacist succeeds, there are a few weak spots that stand out. The most glaring of these is the way the doc fails to press on some of its tougher subjects. There are two particular interviewees who are allowed to either peddle lies or dance around important questions. I've spent a lot of time thinking about these moments. On the one hand, the facts of the case are clearly presented, so viewers know the roles everyone played. But there's something about having guilty people right there and letting them off the hook. 
Do we need the confrontations? Probably not. Maybe that's just a need for closure or culpability bubbling over. Despite Daniel's story reaching something like a satisfying conclusion, the larger story of The Pharmacist is a long way from ending, if it ever will. There's hope in Daniel's story as one man's journey, but terror in knowing that our biggest battles cannot be won by ourselves. The Pharmacist succeeds in showing how our personal paths are inextricable from society. With every epidemic, we've seen what happens while we weren't paying attention. The Pharmacist offers hope to those who want to make change happen.
Still not sure what to watch on Netflix? Here are our guides for the absolute best movies on Netflix, must-see Netflix original series and movies, and the comedy specials guaranteed to make you laugh.