You probably won't come away from The Staircase with any easy answers about Michael Peterson's guilt or innocence. Even though he was convicted in 2003, by the end of the newly updated 13-episode series it's still not clear if Peterson murdered his wife Kathleen in December 2001 by pushing her down a staircase at their Durham, North Carolina, home, or if she accidentally fell. But you will spend a lot of time staring at Michael Peterson's face.

Originally released in 2004, The Staircase, directed by Jean-Xavier de Lestrade, has gone through a couple updates, with the most recent being three new episodes featuring Peterson during and after his 2017 plea deal. Netflix picked up the series with those new episodes; two more episodes were added in 2013, after a retrial.
As it spans close to 20 years of Peterson's life after Kathleen's death, The Staircase is fairly dense and will require patience. The first episode presents the events of that night, the strange 911 call from Peterson, the crime scene photos that show way too much blood for a simple fall down the stairs. The next few episodes are heavy on Peterson's legal team, led by cocky attorney David Rudolf, trying to shape a case for his innocence. It's interesting to see behind the curtain at the process: Peterson being coached on how to act in court, the defense discussing (and sometimes joking about) how they'll frame the issue of Peterson's bisexuality, the gallows humor of testing blood-spatter analysis with a mouth full of ketchup. There's a lot of waiting around, a lot of eavesdropping on the minutiae and small-talk of the legal system. But that offers its own insights.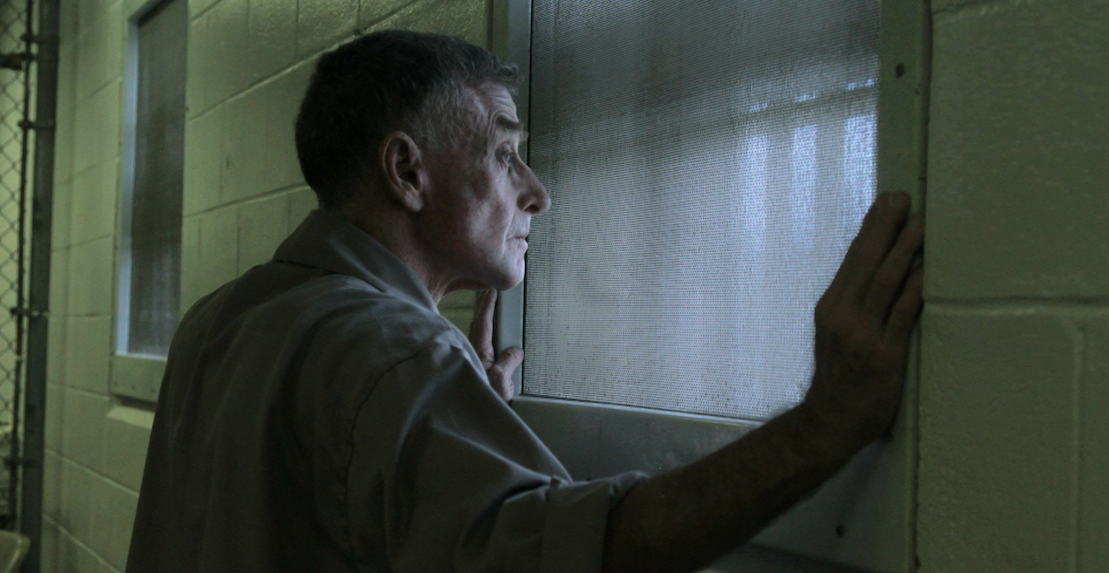 The filmmakers are there when news comes of another woman, Elizabeth Ratliff—a neighbor of the Petersons when they lived in Germany—who also died at the foot of a staircase in 1985. After her death, Peterson adopted her two daughters. More interesting—and somewhat rare for a true-crime doc—is the time we get with Peterson's family, which includes his adopted daughters and biological children. Save for one daughter, they support his innocence, and at times it appears The Staircase is making that case as well. It spends several episodes with his legal team and family; there are few dissenting opinions and theories, and no other suspects. (The theory that an owl attacked Katherine is never mentioned, even though bird experts claim it could be plausible.)
Without that, we're left consuming Peterson, a novelist, smoking his pipe and putzing around his office while looking at autopsy results, or eating dinner with his family. At times it feels like an authentic portrait; other times, it's less clear whether Peterson and his kids are playing characters, perhaps as a coping mechanism. The Staircase presented the framework for the kind of true-crime documentaries Netflix would eventually produce, even though the middle portion does start to slump after so many courtroom scenes and shots of Peterson's owl-like face.   
The last episode is worth the wait, however. We finally get some balance as Kathleen's sister Candace calls out de Lestrade in the courtroom for making the documentary without her family's permission and focusing so much on Peterson's innocence. She also shreds Peterson and his legal team for minimizing Kathleen's life and death. It makes you wonder what de Lestrade chose to leave out in earlier episodes.
But Peterson is an old man now. His kids have kids. He talks on-camera about having to suppress his attraction to men in order to be socially acceptable. He seems vulnerable—could he really kill someone? The final scene isn't The Jinx-level weird, but it does involve Peterson asking Alexa to play a Leonard Cohen song, and its implications linger long after.  
Still not sure what to watch on Netflix? Here are our guides for the absolute best movies on Netflix, must-see Netflix original series and movies, and the comedy specials guaranteed to make you laugh.