Set in a post-apocalyptic bunker, I Am Mother is a smart thriller about a girl who was raised from birth by a robot. She's the test case for a new generation of humans grown from embryos, intended to repopulate the Earth after a mysterious plague.
I Am Mother
RELEASE DATE:
6/7/2019
DIRECTOR:
Grant Sputore
STREAMING:
Netflix
This small-scale, post-apocalyptic sci-fi thriller is full of twists.
Clara Rugaard stars as the teenage Daughter, with Rose Byrne voicing the android Mother. Hilary Swank plays a human survivor who arrives from outside the bunker, turning Daughter's peaceful life upside-down. If it's really safe for humans out there, what else has Mother been lying about? It's the kind of thriller that's clearly heading toward some kind of twist, but it still works if you predict what's happening in advance. Written by Michael Lloyd Green and directed by first-timer Grant Sputore, the movie keeps you on your toes till the end, anchored by a strong performance from Rugaard.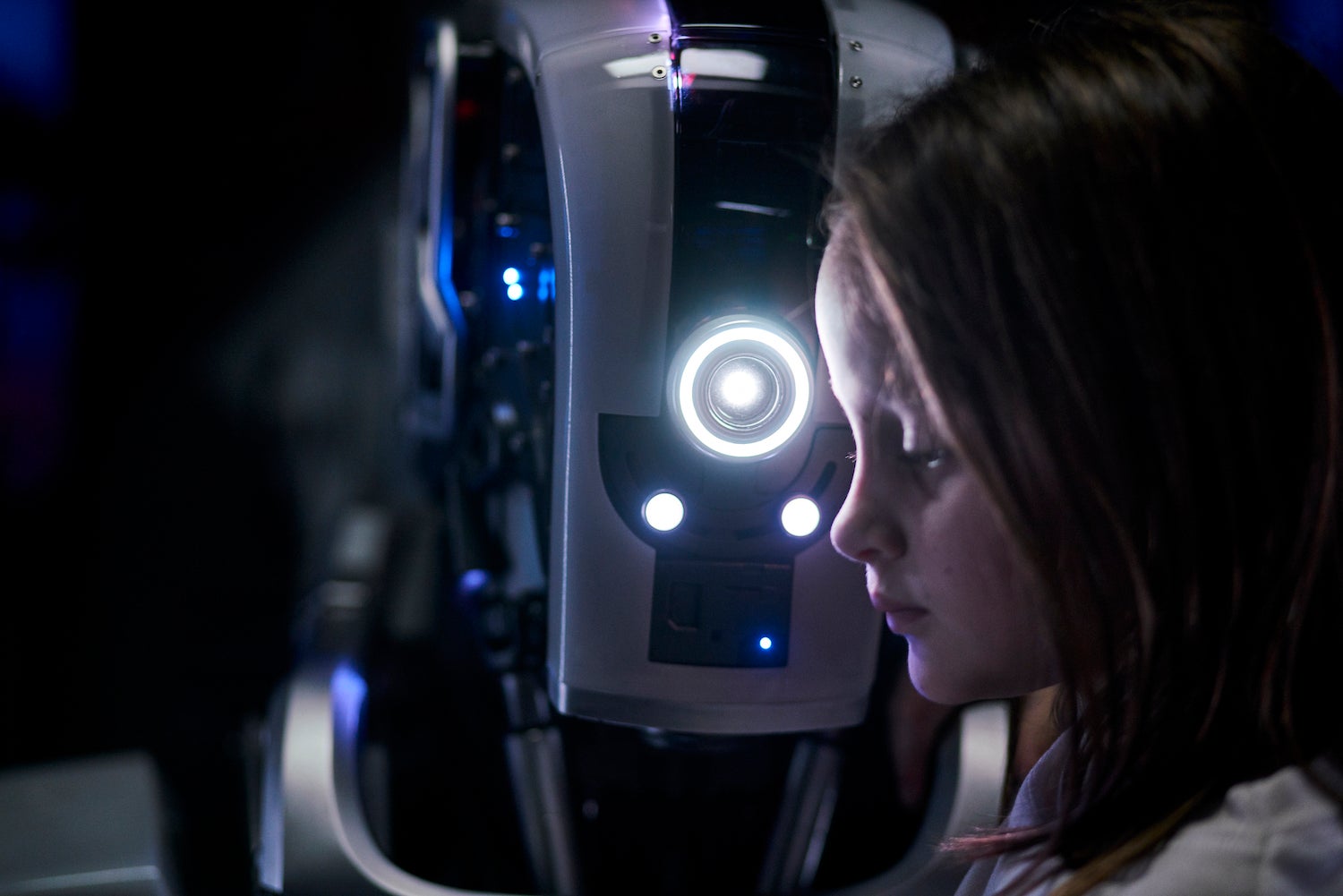 Daughter's lonely upbringing made her naive but practical and competent, echoing the kind of first-person heroines we often meet in dystopian YA fiction. Once this strange woman arrives at the bunker, Daughter is forced to think independently for the first time. Can she still trust Mother, or should she throw in her lot with this human interloper, who is clearly hiding dangerous secrets of her own? Neither answer feels truly obvious, despite the obvious menace of one character being a looming, expressionless droid.
The bunker is a familiar sci-fi location: a sterile white environment full of futuristic technology and little human warmth. There's nothing especially new here, but Mother's design works in the film's favor. Speaking with Byrne's incongruously soft voice, Mother is bulky and only loosely humanoid, performed by a stunt actor (Luke Hawker) in a costume designed by Weta Workshops. Fitted with heating pads so she can hold newborn babies, Mother toes the line between sympathetic and disturbing—especially when you see how terrifyingly fast she can run.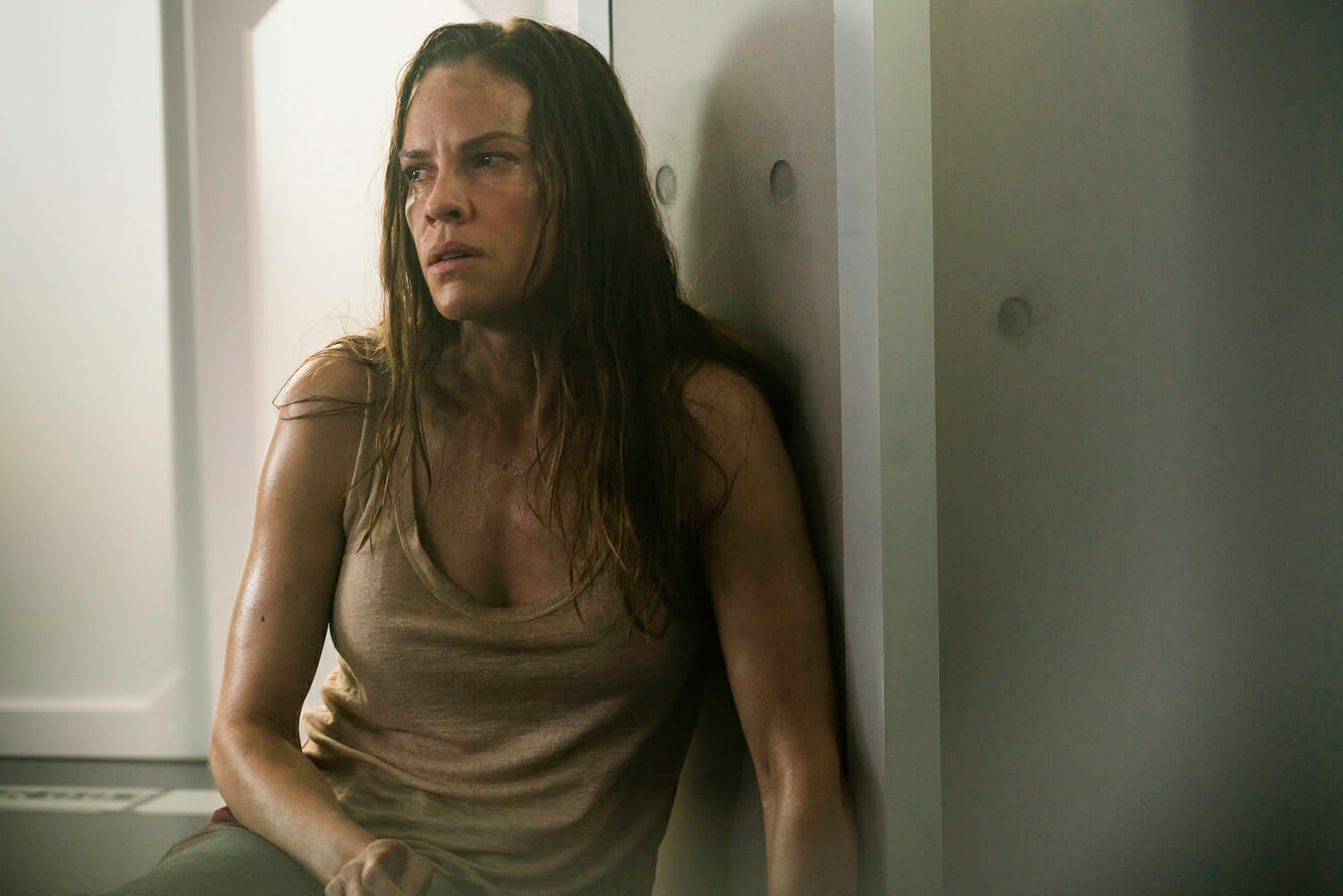 Snapped up by Netflix after it premiered at Sundance, I Am Mother is a cut above most of the platform's sci-fi originals, which often wind up online because they're deemed unsuitable for cinematic distribution. Smarter than Extinction and better written than the schlocky-but-popular Bird Box, it's a satisfying example of a familiar subgenre: self-contained sci-fi dramas that explore wider themes with a small cast. Falling somewhere between the accessible entertainment of a YA blockbuster and the complexity of a low-budget indie like Moon, I Am Mother spares the complicated world-building and simply gives Rugaard and Swank plenty of interesting material.
Still not sure what to watch tonight? Here are our guides for the absolute best movies on Netflix, must-see Netflix original series, documentaries, docuseries, and movies.
Looking for something more specific? Here are our Netflix guides for the best war movies, documentaries, anime, indie flicks, true crime, food shows, rom-coms, LGBT movies, alien movies, gangster movies, Westerns, film noir, and movies based on true stories streaming right now. There are also sad movies guaranteed to make you cry, weird movies to melt your brain, old movies when you need something classic, and standup specials when you really need to laugh. Or check out Flixable, a search engine for Netflix.