Bong Joon-ho's Parasite starts with one view of the world: The Kim family lives in a subterranean apartment and willingly breathes in pesticides. They chase Wi-Fi around their cramped quarters, unbothered by the toilet they must climb on to get a signal. In this gig economy, they half-assedly fold pizza boxes for money. Bong doesn't have to do much more to show their status, but the Kims are a determined bunch. 
Parasite

RELEASE DATE:
10/11/2019
DIRECTOR:
Bong Joon-ho
'Parasite' blurs the line between upstairs and downstairs.
That comes in handy when son Ki-woo (Choi Woo-shik) is offered a job as an English tutor for the wealthy Park family. After meeting and wooing the Park matriarch (and her teenage daughter), he suggests his sister (Park So-dam) as an art therapist for their young son, but keeps the fact that they're related a secret. Eventually, the whole family has acted its way into the architect-designed house—one with a much better view—with dad (Song Kang-ho) as the driver and mom (Chang Hyae-jin) as the housekeeper, and while there's a feeling of accomplishment, the Parks' reliance on the Kims' labor to exist day-to-day is just one of the little fires burning throughout Parasite.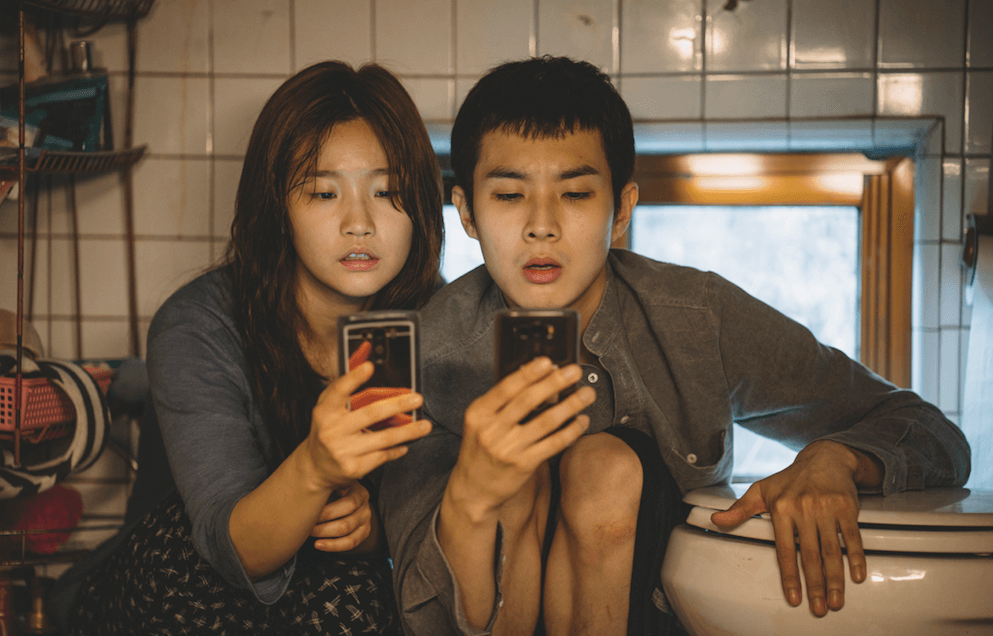 There are obvious parallels with last year's Shoplifters, about another family of grifters, as well as this year's Us, in which a family's "untethered" doubles try to overtake them. There's even a comment within the film, when Ki-woo suggests, more than once, "This is so metaphorical." When the Parks' "eccentric" son remarks on the Kim family's "smell," there's nothing metaphorical about what it triggers, but the filmmaker is careful not to take sides in a film that could easily be drawn as rich versus poor.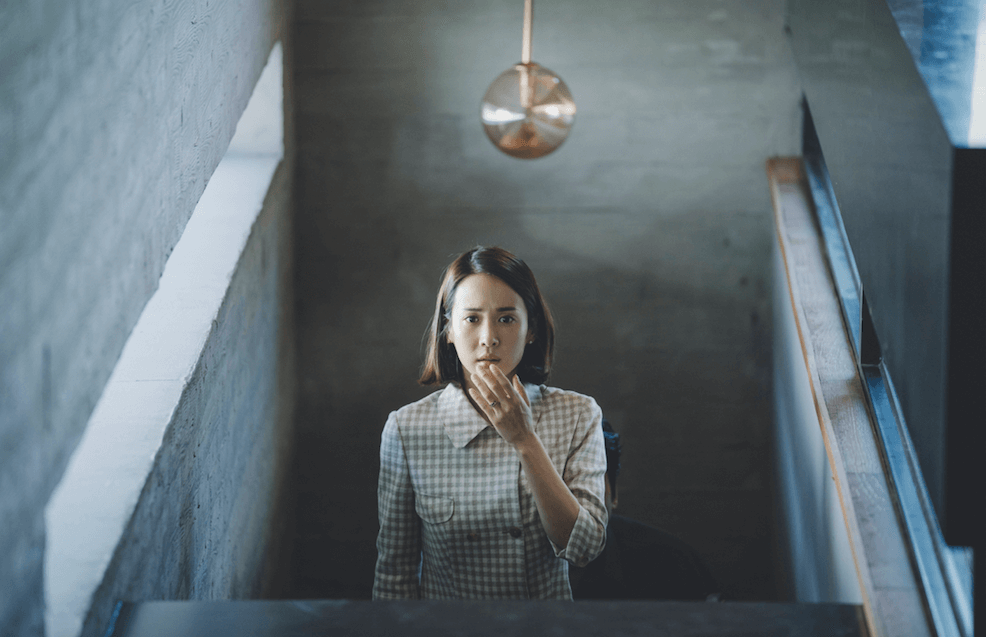 Bong's Snowpiercer was a more metaphorical rendering of the haves and have-nots, and their placement in the hierarchy. Here, that line blurs, especially when another layer is revealed in the Park household; a rip in the "belt of trust." Bong is very skilled at shaking us awake just as we're drifting off, and the third act pivots in a totally different direction without losing the plot. A late shot of the family running from the Park house down several flights of steps, literally descending back to where they came from, has more emotional weight than metaphor.  
After the Fantastic Fest premiere of the film, the Alamo Drafthouse's Tim League rechristened Austin's South Lamar theater Bong Joon-ho Cinema, as a testament to his status among cinephiles. Parasite has been submitted for this year's Academy Award, and though no South Korean film has ever been nominated for international feature film (Burning was shortlisted last year), Parasite is a determined film, one that has managed to escape the confines of genre and created its own. 
Update: This article has been edited to reflect Bong Joon-ho's surname on second reference.