Think of MLB.TV as baseball's answer to NFL Sunday Ticket and NBA League Pass—a place where baseball fans can go to either follow a favorite team or catch all the out-of-market games during the season.
MLB.TV costs $124.99 for the year, $24.99 per month, or $109.99 to follow one team. (But unlike 2020, there's a full season of games from April through September.)
There's a seven-day free trial available to test it out. Even you cancel your trial in the middle of that window, you get a full week to make sure you're really sure you don't want it.
What is MLB TV?
MLB.TV, or MLB TV, is a subscription service that allows you to watch every out-of-market MLB game for the entire season. It's not associated with a cable or satellite company; it's offered directly from MLB and allows you to stream games from a wide range of devices. The service also comes with an incredible array of special features that make it one of the best streaming packages in all of sports. Here are a few of our favorites.

MLB TV features
DVR controls: You can pause and rewind games at your own convenience.
Multi-view: Watch up to four games at once.
World Series access: If you subscribe to MLB.TV – All Teams, you'll also get access to the All-Star Game and World Series.
Full-game archives: Watch any game 90 minutes after it's completed
Home and Away broadcast: Listen to the announcing team of your choice.
---
MLB TV cost
This year's pricing is in three different MLB.TV plans:
Yearly: $129.99 (access to every team's out-of-market games)
Monthly: $24.99 (access to every team's out-of-market games)
Single Team: $109.99 (for the team of your choice's out-of-market games)
Much like with NBA League Pass, you can save some money by limiting MLB.TV to just one team, and you'll get full-game archives for the team's entire regular season, regardless of area blackouts (more on that below). But it's a much better value to purchase MLB.TV for all teams. Not only will you access to hundreds of additional games, but you'll also then have the option of paying monthly.
Note that blackouts are in effect, and there's a finder based on zip code right on the MLB.TV page on the mlb.com website. For Austin residents, for example, both the Texas Rangers and Houston Astros are blacked out, so fans there would have to find a streaming option for those teams' local and national broadcasts.
---
MLB TV on Amazon Prime Video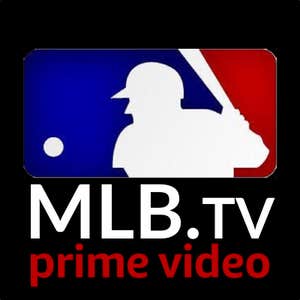 | | |
| --- | --- |
| Monthly | $24.99 |
| Single team | $49.99 |
| Full Season | $59.99 |
---
Devices: Amazon Fire Stick, Fire TV, Fire tablets, and Fire phone; Roku, Google TV, TiVo, Nvidia Shield, PlayStation 3 and 4, Xbox One, Nintendo Wii
Cost: $24.99 per month (after a 3-day free trial)
Do you already subscribe to Amazon Prime Video? If so, there's no easier way to subscribe to MLB TV than by adding it as a Prime Video channel. While you won't save any money with the monthly option, it's incredibly convenient to have all of your streaming options in one place—and you'll get a free seven-day trial.
MLB TV devices
MLB.TV works with most streaming devices. You can use Roku, Apple TV, Google Chromecast, Amazon Fire Stick and Fire TV, Android TV, PlayStation 4, and Xbox One, along with select Samsung products.
If you want to watch games on your phone, you'll need to download MLB At Bat, a separate app for iOS and Android that you'll link to your MLB.TV account. (It's a relatively straightforward process.) The app lets you listen to home, away, and some Spanish-language radio broadcasts and supports Chromecast.
---
MLB.TV blackout restrictions
As with any other comparable service, some nationally and locally televised games will be subject to blackouts. You can check your local restrictions by entering your ZIP code here. For example, some regular-season games for the Baltimore Orioles and Washington Nationals will be restricted to those living in Washington, D.C. However, most games that are subject to area blackouts are available to stream approximately 90 minutes after they've aired. If you need help streaming nationally televised games, check out our general guide to MLB Network.
How to sign up for MLB.TV
Unless you're going through your Amazon Prime Video account, here's how you get on via the MLB website:
Go to the MLB.TV landing page.
Select the option you want and click the "Free Trial" or "Buy Now" button.
If you don't have an account with MLB.com, it'll ask you to register by inputting an email and creating a password.
You'll then be asked to enter in billing info, and finish by clicking the "Buy & Accept Terms" button.
---
Sports Channel and Streaming Service Guides
Premium Streaming Service Guides
Streaming Device Guides