Netflix's stark drama, The Skin of the Wolf, is gorgeously shot cinema of a rough-around-the-edges animal trapper (Mario Casas) existing in an abandoned northeastern Spain outpost. Seeking personal fulfillment by the purchase of a sturdy wife, as was formerly commonplace, he finds that the results of the practice can vary greatly and come with a steep price.

The Spanish star Casas plays Martinon, a trapper living in the mountainous seclusion of the Spanish Pyrenees. It makes for an honest, if rugged, existence, as he mentions to a business associate on a pelt-selling trip into the local township. Looking to combat his increasing loneliness, he acquires a wife named Pascuala (Ruth Diaz) from Ubaldo (Armando Aguirre), which is what hunters living on long-isolated outposts in the Spanish hinterlands did in the 19th century.
Pascuala, as Martinon suspects, isn't built for the rough terrain and inclement weather, and that's not all. After she falls ill, he's forced to care for her and the unborn child inside. Martinon astutely realizes Ubaldo sold him "damaged goods," as it were, with her having already been ill and pregnant at the time of the sale. (Obviously, all of this is highly problematic.) Martinon asks for his money back, but Ubaldo offers up his youngest daughter, Adela (Irene Escolar in a strong performance), in return. (Again, problematic.) However, there's a condition with the sale, which Martinon unknowingly accepts.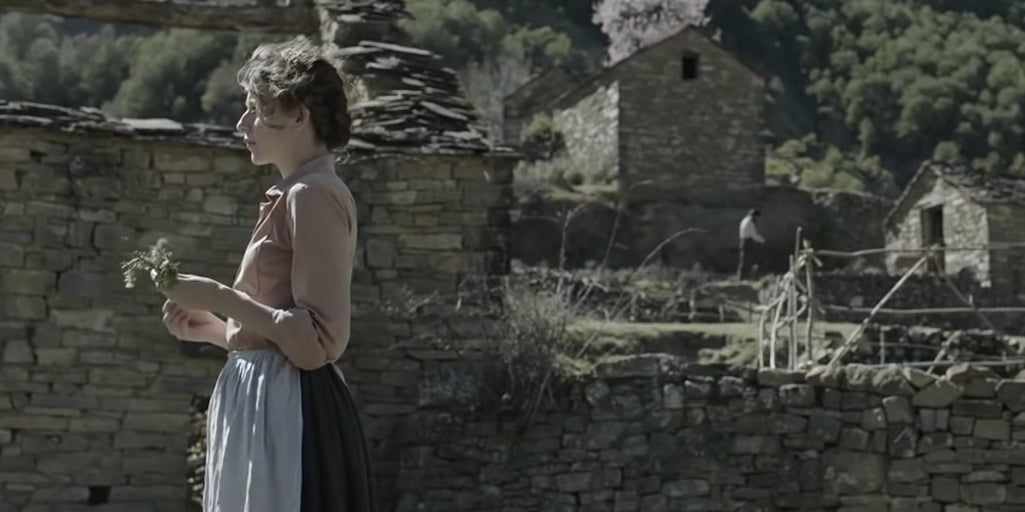 In the course of the two short-lived "relationships," Martinon is faced with life-and-death consequences that abruptly civilize him with the similarly unpredictable rigor appropriate for the inconstant setting. Because you don't always understand the principals' motivations, there's unusual pacing that offsets the stills of the spectacular backdrops. As they say, life comes at you fast.
The Skin of the Wolf (Bajo La Piel De Lobo in its native Spain) is a spectacular effort of visual storytelling (by cinematographer Aitor Mantxola) where Fuentes dispenses dialogue at a steep premium, which works to the director's favor. Though the visuals hypnotize, Fuentes offers too much of Casas as a high-functioning mongrel. Casas plays Martinon through slop and various grunts, via his ravenous appetite for food and sex.
Photography and Casas' sturdy portrayal aside, a critical piece of The Skin of the Wolf is its women, shuttled in and out of possession of men. Martinon's enlightenment is tied to his probable death, at the hands of Escolar's Adela, who has other plans with her life than to be his maid and comfort woman. In essence, her right to choose becomes tied to his shedding of undomesticated animal skin into his short-lived emergence as a civilized man.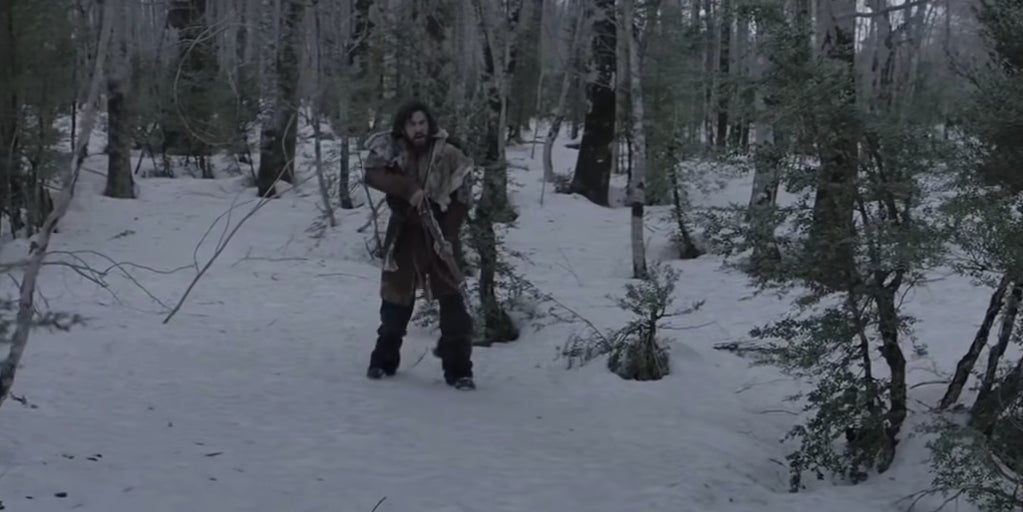 Still not sure what to watch tonight? Here are our guides for the absolute best movies on Netflix, must-see Netflix original series, documentaries, docuseries, and movies.
Need more ideas? Here are our Netflix guides for the best war movies, documentaries, anime, indie flicks, true crime, food shows, LGBT movies, gangster movies, Westerns, film noir, and movies based on true stories streaming right now. There are also sad movies guaranteed to make you cry, weird movies to melt your brain, old movies when you need something classic, and standup specials when you really need to laugh. Or check out Flixable, a search engine for Netflix.