Netflix is putting a lot of time and money into young adult content but new film First Match escapes the genre and leaves an impression that's often rare for a debut film.
Monique (Elvire Emanuelle) is teen from Brooklyn's Brownsville neighborhood who's searching for acceptance and direction after being cycled through foster homes. We first meet her while she's being thrown out of her most recent home, her belongings rain down on her from above. She's so used to putting up her defenses that we're not sure what to make of her, but we can see there's an anger to be channeled.
In an effort to define herself in the chaos, Mo joins the all-male high school wrestling team, which dovetails with her reconnecting with her estranged father Darrel (the tremendous Yahya Abdul-Mateen II), who has just gotten out of jail and is trying to make ends meet. He used to wrestle too, and their relationship gets a tentative restart once he starts coming to her matches and helping her train. Like Mo, Darrel is a complex character, and Abdul-Mateen plays his many sides beautifully. He ropes Mo into illegal fighting to earn money and she's hesitant about getting involved but is pulled along by that need for her father and his guidance, however fleeting.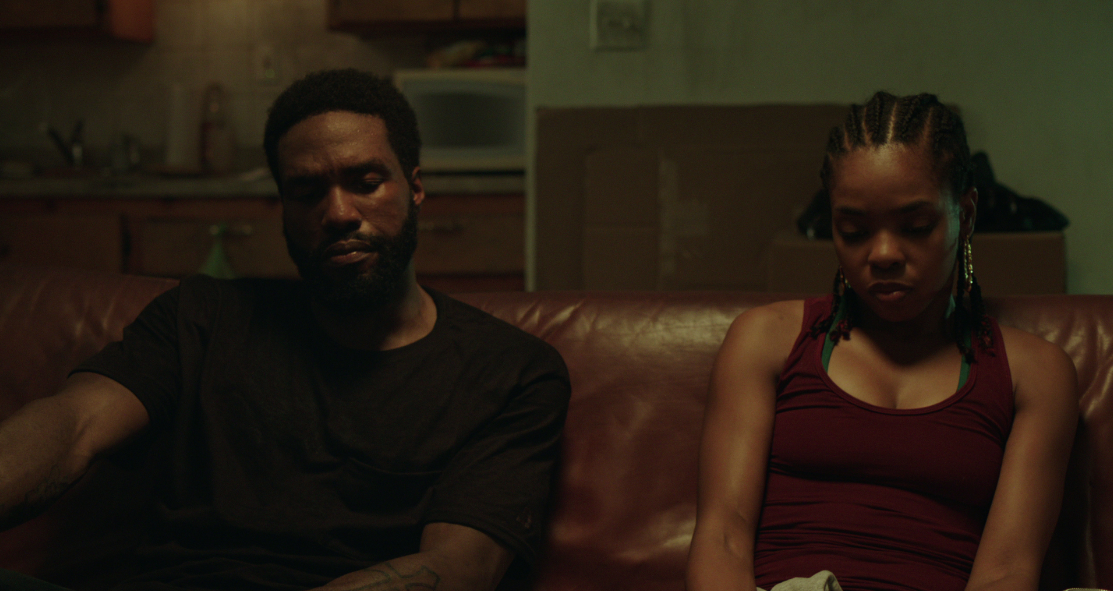 Having to see Mo fight other women (including mothers) makes you feel more sympathy for her, but it also feels a bit added on. Could we have seen her cultivate other relationships in that time? Seeing her face down guys in the ring was engaging on its own—guys who wanted to put her "in her place," something Mo is used to doing to anyone who disrespects her. 
The film, directed and written by Olivia Newman and adapted from her 2010 short film, debuted at SXSW and won the audience award in the narrative feature competition. Newman knows her way around both the fight sequences and the quiet spaces. There's a movement in First Match, a forward momentum from the moment Mo hits the screen under a flurry of her clothes to the bittersweet ending. She heaves along from her foster home to her father's makeshift homes to her wrestling team home, looking for something in each. Cinematographer Ashley Connor finds uneasy angles and intimate spaces to match Mo's deeply expressive face, which often says more than words.
Her friend Omari (Moonlight's Jharrel Jerome) is her moral compass and provides her with at least one person who cares about her well-being. Coach Castile (Fear the Walking Dead's Colman Domingo) sees Mo's potential and acts as another father figure, though his function is more inspiration than a mentor. We mostly see how Mo interacts with the men in her life, and though the film briefly touches on the sexism she faces on and off the mat, it's not the focus.
By the final moments, we want Mo to reach out to her father; the film has made us embrace them both. But it also doesn't give us an easy ending.
Still not sure what to watch on Netflix? Here are our guides for the absolute best movies on Netflix, must-see Netflix original series and movies, and the comedy specials guaranteed to make you laugh.