Catching Feelings may bill itself as a romantic comedy, but you'll get much more than you bargained for if you decide to give it a stream.

The South African Netflix film's exploration of race in post-apartheid Johannesburg makes it so much more compelling. Written, directed, and starring Kagiso Ledigo, the film follows the 30-something English professor, Max, and his journalist wife, Sam (Pearl Thusi), as their relationship is tested by a combination of money problems, infidelity, and an older white writer named Heiner (Andrew Buckland), who moves into their home.
There's actually a lack of romance—and an abundance of drama—throughout the film. Max and Sam only have the hots for each other when they're drunk (they're drunk a lot) and they clearly have different visions of an ideal future. Sam wants to live an exotic lifestyle filled with travel, while Max wants to have a home where they can raise their children. This, combined with a student who sets her eyes on Max, only means trouble for the couple.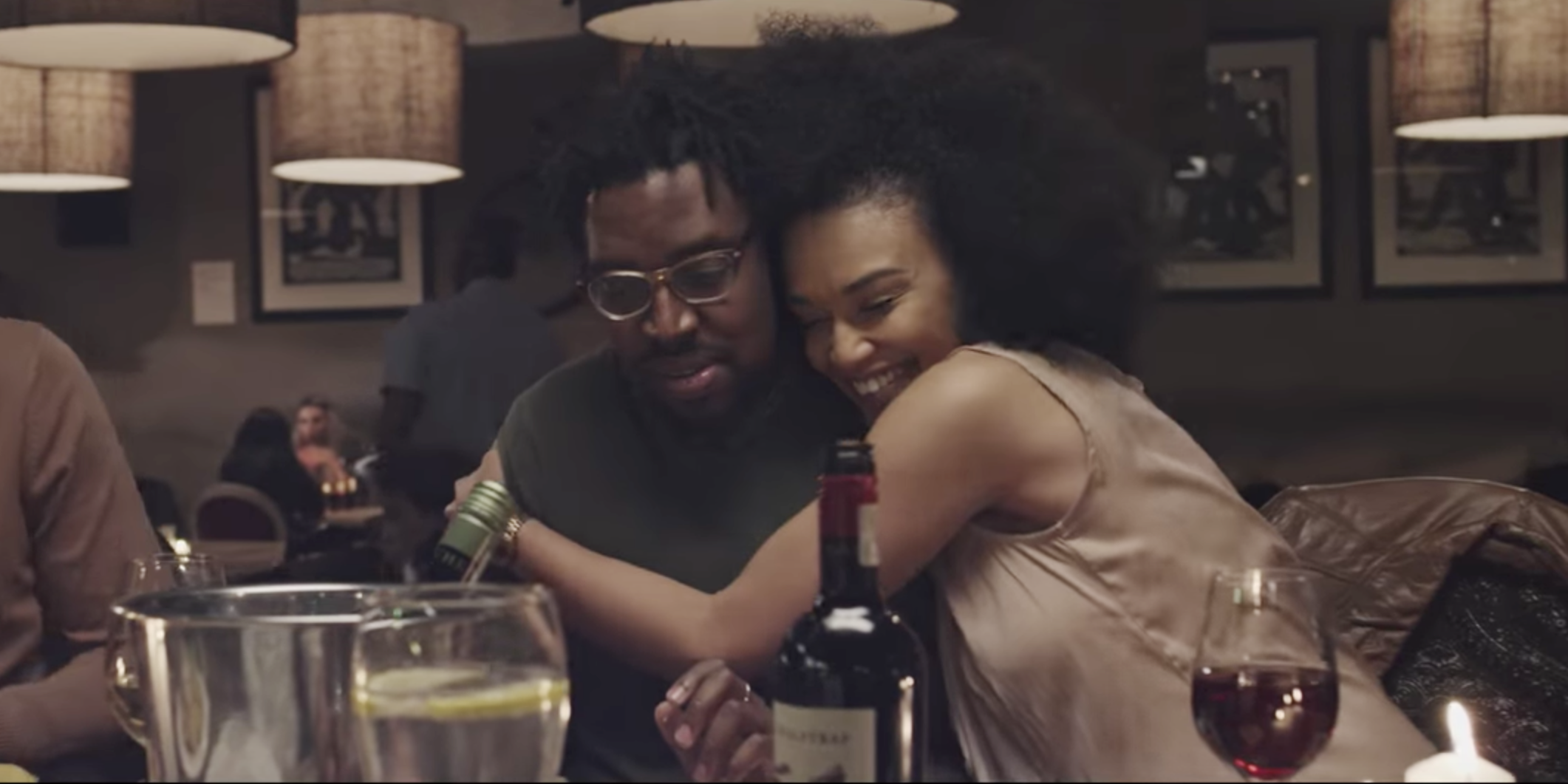 Then there's Heiner, the white, alcoholic writer who moves into their home after he suffers a Viagra-induced heart attack while having a threesome. Ignoring his doctor's advice, he forgoes medication for more alcohol and drives a bigger wedge between Sam and Max, as Max worries Sam will cheat on him with Heiner. (Netflix describes this Weiner-Sam-Max drama as the crux of the film, but Sam doesn't even meet Weiner until halfway through the film.)
Ironically, most of the romance developed in Catching Feelings blossoms between two supporting characters, Joel (Akin Omotoso) and Tabitha (Kate Liquorish), who's cheating on her husband. Of all the relationships that develop throughout the film, theirs is the most interesting and suspenseful.
Ledigo as Max provides darkly hilarious one-liners throughout the film. In one scene, after Max pisses off one of his white friends by making an inappropriate joke about him adopting a Black baby, he says he's "just looking out for all those impoverished white babies that always get overlooked by the billionaire celebrities going for babies from other races and cultures." Buckland sneaks in several good jokes as well, and the two of them have impeccable chemistry throughout the film.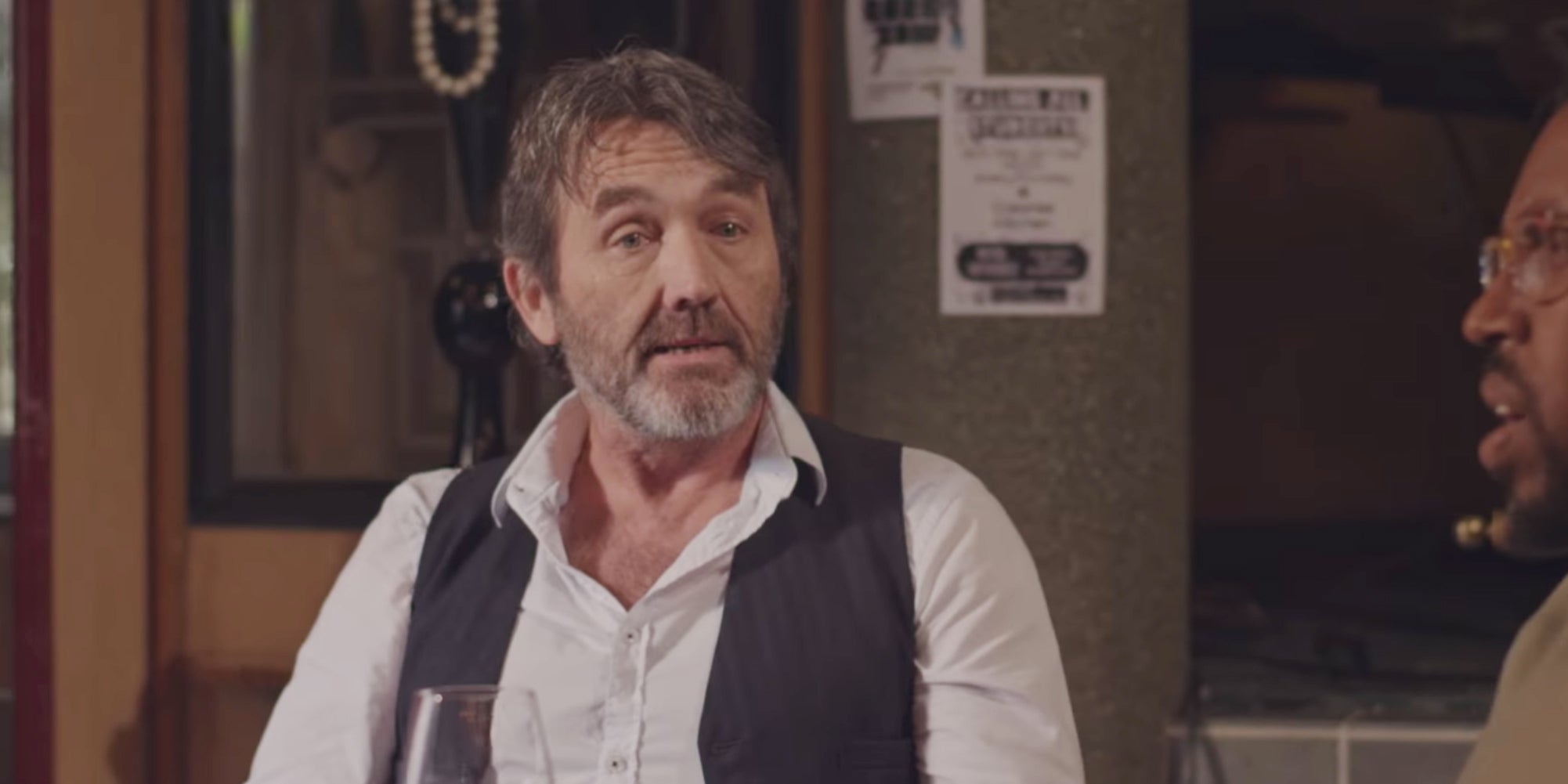 Amid all of the romantic feels and humor, however, is the anger Max still feels as a Black man in a rapidly gentrifying, post-apartheid South Africa. Max's friends and colleagues repeatedly ask why he's angry and advise him to relax as he goes on rants about authors—like Weiner—who find success in South Africa and then "abandon" the country. Even in the classroom, his students discuss cultural appropriation and criticize a white student who tries to justify his use of the N-word. As Max grows more concerned about Heiner seducing his wife, viewers might wonder whether his trust issues with this white, successful author might have more to do with his fear about the future of Johannesburg instead.
Catching Feelings brings a lot of compelling plot and ideas to the table. Its only true fault is terribly slow pacing and an over-abundance of conversations. The plot meanders for the first hour as all the characters become acquainted with each other, and the two-hour film would have played much more efficiently at 90 minutes. 
Nevertheless, it's an enticing foreign film on Netflix, though it does itself a disservice by classifying itself as a rom-com. Viewers looking for a weighty, topical film about a man grappling with racial tension—and a turbulent marriage—will enjoy Catching Feelings. Those seeking an escape from these tough issues should look elsewhere.
Still not sure what to watch on Netflix? Here are our guides for the absolute best movies on Netflix, must-see Netflix original series and movies, and the comedy specials guaranteed to make you laugh.