A python has never choked me out, but I imagine watching Netflix's Calibre is a reasonable approximation. Calibre is a descent into darkness, and it's thrilling. But it's intense. Like, "stop the movie a few times just to get a break" intense. The sense of dread that gripped me throughout isn't a sensation that feels good—but it's the feeling you get when a filmmaker, in this case, writer and director Matt Palmer, has you completely in their palm.
The movie starts with Marcus (Martin McCann) and Vaughn (Jack Lowden) getting away for a weekend hunting trip. Marcus is a bachelor's bachelor, looking to drink, smoke, snort, and hook up. Vaughn is a nebbish father-to-be. The duo heads out to a tucked-away village in the Scottish Highlands. When you have a person reticent to shoot a gun prodded along by someone excited to shoot, well, bad things tend to happen. I won't spoil the way in which things go south. All I can say is that I let out an audible "whoa." Marcus immediately compounds the problem with another action, and in the space of a minute, the friends have hit a point of no return.
Calibre is a story almost totally devoid of surprises, and it's all the better for it. After that inciting incident in the woods, the story relies on inevitability rather any gimmicks to hold viewers' attention. Vaughn and Marcus try to get out of town as fast as they can, but their attempts to leave just slow them down more. They may as well have jumped in a pit of quicksand. It's riveting because their plans make sense. They need to cover their tracks and set up an alibi. But the townsfolk keep lingering and eventually Marcus slips. Then Calibre becomes a cat-and-mouse game. But each step of the way Vaughn and Marcus are forced into impossible moral and strategic dilemmas.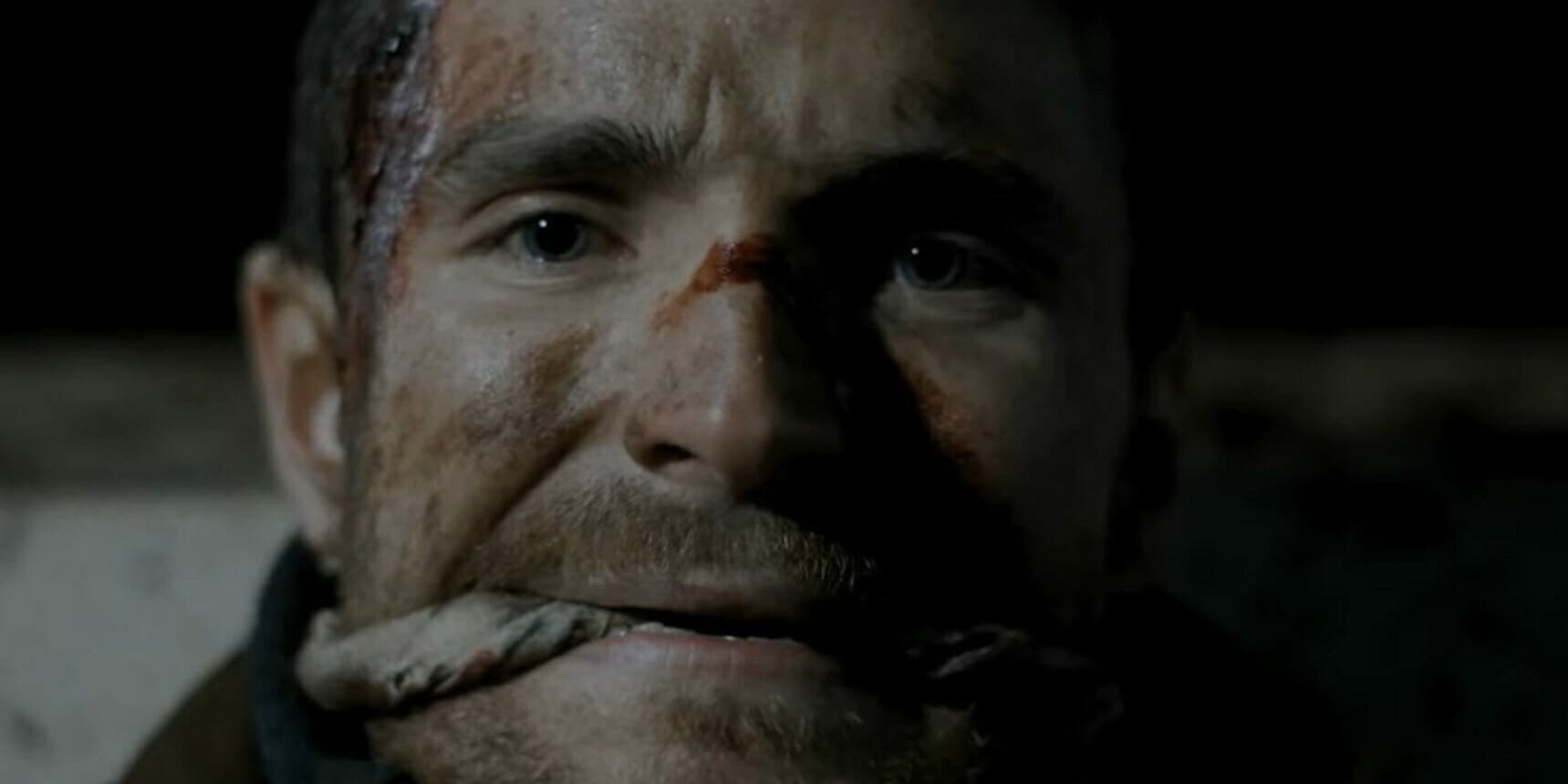 McCann and, especially, Lowden are great. They have a rhythm that tells viewers everything they need to know about Marcus and Vaughn's friendship. The way they use silence stands out. Their dialogue is pedestrian, but they're comfortable in the quiet, in that way only longtime friends can be. This is all on display in an early pub scene. The two navigate overly friendly and hostile strangers, each getting a turn to diffuse situations. We understand the full scope of their friendship in just a few minutes. Calibre's success hinges on the audience finding Vaughn and Marcus sympathetic. Lowden, whom you may recognize from Dunkirk, gets a showcase as Vaughn struggles with the reality of his situation. McCann, who looks like a cross between Michael Fassbender and Elijah Wood, delivers an excellent supporting performance.
The other star here is Palmer. His script is tripwire taut. The plotting is simple but not simplistic. Every decision Marcus and Vaughn make digs them in deeper. Dread hangs over them, and the film, like the clouds that loom over the village. Palmer never lets them off the hook. His camera captures both the allure and the ominous vibes of the small village. Mark Gyori's cinematography deserves a shout out too. He captures the stillness and expanse of the outdoors nicely. That openness juxtaposes the increasingly tighter framing as Vaughn and Marcus' situation grows direr. Palmer is a confident storyteller and there are no wasted moments or camera movements in Calibre.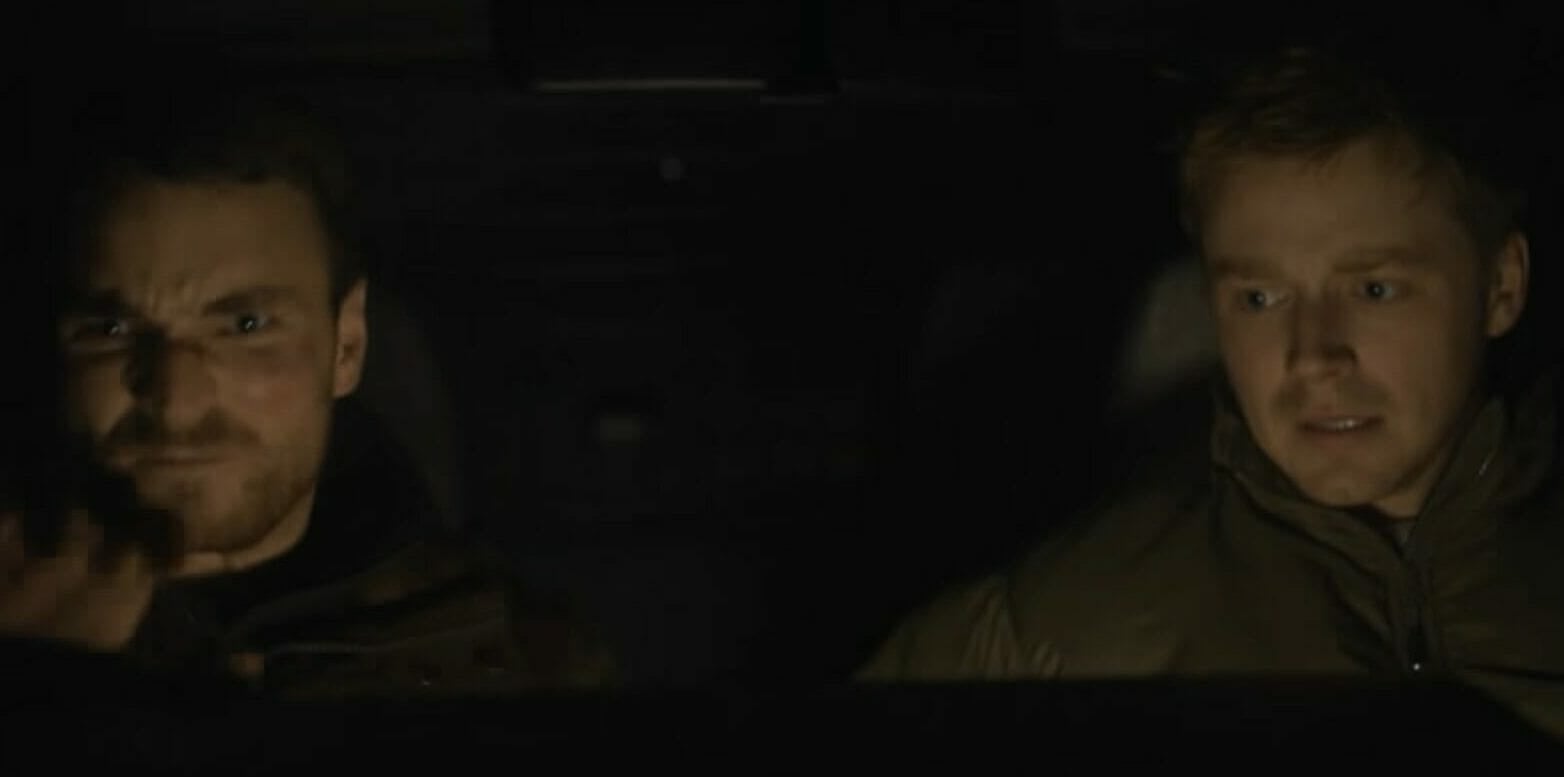 Calibre is doubly impressive as a first feature for Palmer. He shows restraint throughout by keeping the story tightly contained; it's tempting to go bigger as the film barrels to a close, Hereditary-style. His skill belies his experience. (He has done a handful of short films prior to this.)
Netflix's documentaries and foreign releases are consistently its best work. Calibre, coming to U.S. viewers from the UK, is another winner. The movie hits Netflix fresh off winning best British film at the Edinburgh International Film Festival. It's an exceptionally crafted thriller on every level. If you're looking for a break from the onslaught of blockbusters at the multiplex, Calibre is your answer.
Still not sure what to watch on Netflix? Here are our guides for the absolute best movies on Netflix, must-see Netflix original series and movies, and the comedy specials guaranteed to make you laugh.