In Marja-Lewis Ryan's 6 Balloons, one long night tests the limits of compassion.
6 Balloons, which debuted at SXSW on Monday, tells the story of Katie (Broad City's Abbi Jacobson) a woman who's trying to plan a surprise birthday party for her boyfriend. But as the day goes on she collides with her brother Seth (Dave Franco), a heroin addict who's using again. He's taking care of his 2-year-old daughter Ella and going through withdrawal in front of her.
Though a backstory is never fleshed out, Katie knows Seth has relapsed. Over the course of one night, she has to make a series of decisions about how to handle Seth, how to protect his daughter, and how to keep some sort of control and autonomy in her life. The way we enable people we love is writ large, but for women especially, we're often urged to step up and take care of everyone. 
There are no flashbacks—Ryan knew she could make a "shared history" on-screen without that. She told the Daily Dot she was more interested in the co-dependent partner, and Jacobson gives a solid performance as a woman who appears to have her life under control but might be spiraling. Franco, who lost 20 pounds for the role, plays Seth subtly, using a look or gesture to signal that something is wrong. The scenes in Katie's car, as she drives her brother and niece around Los Angeles in search of a detox center, are soundtracked by what appear to be self-help tapes, but Ryan says she wrote the dialogue based on an Al Anon poem. It serves as Katie's inner dialogue, reflecting her self-doubt. In one striking act of magical realism, Katie's car fills with water as she struggles with the weight of Seth's addiction.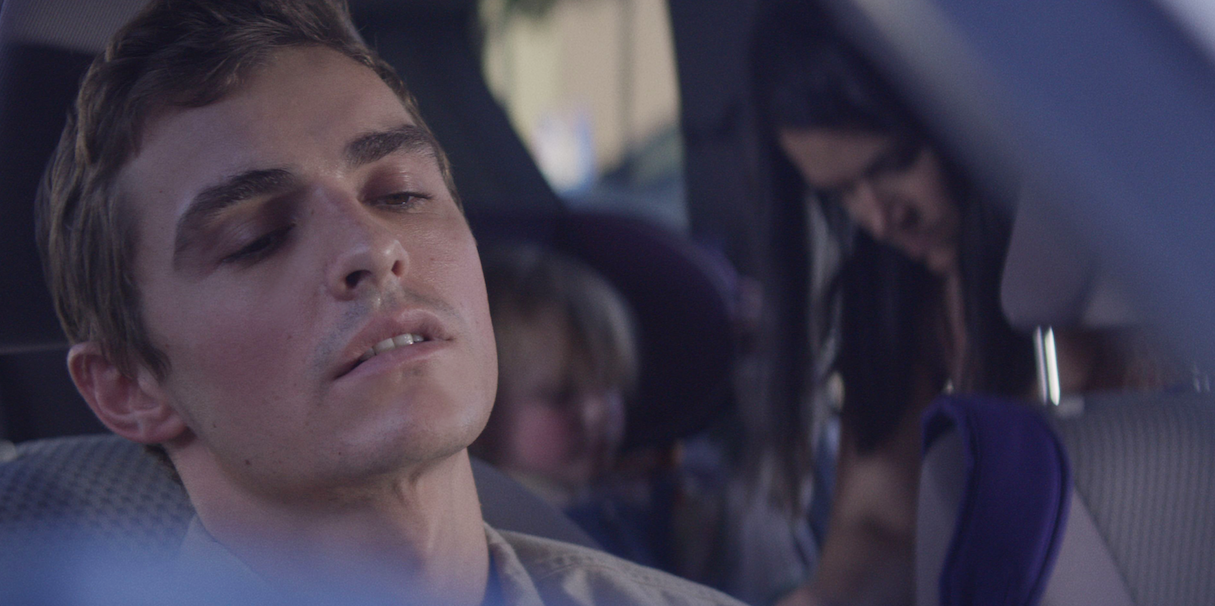 "The loneliness inside those dark moments is almost more crippling… not being able to talk about the things; not knowing where to talk," Ryan says. "If this isn't your story, then maybe you can gain a little empathy for people who are experiencing this. And if it is your story, hopefully, you can feel a little less lonely."
6 Balloons is very much about middle-class addiction, based on a similar night Ryan's best friend (and the film's co-producer) Samantha Housman experienced: Her brother, a lawyer, was addicted to heroin. After Housman told her the story, and the opioid epidemic continued to get worse, Ryan asked if she could tell the story of that night. (She's also writing the script for the gender-swapped Splash remake, starring 6 Balloons co-producer Channing Tatum.) 
Ryan always had Jacobson in mind for the role: "I love watching comedians make turns. I love Steve Carell as a dramatic actor, I love Will Ferrell as a dramatic actor. And Kristen Wiig was the one woman I kept coming back to. But Abbi feels more like Steve Carell to me. She's got a fire in her. …Even though she's making these choices, I still feel taken care of by her. She feels like a normal person."
Jane Kaczmarek stars as Seth and Katie's mom, and Tim Matheson plays their dad, but 6 Balloons mostly focuses on the connection between siblings and the push and pull of addiction. Shots of Seth's daughter as they drive around, as he sweats and contorts in the front seat, reflect a certain helplessness. In one heartbreaking scene where Katie gives in and takes Seth to get heroin, the GPS repeatedly tells them to "turn around" and Ella mimics the voice, but it sounds more like pleading. The daughter in the film was actually played by twins, and Ryan assures they never saw Franco shoot up in the pivotal bathroom scene. In fact, the actor in that scene kept asking him to come out so they could play.
Ryan says there were moments when Jacobson and Franco improvised and made each other laugh in the scene, adding to the genuine feel of a sibling relationship. By the end of the film, we're not given any resolution, but the loneliness of addiction is driven home.
6 Balloons debuts April 6 on Netflix.