Netflix original film The Land of Steady Habits—based off the 2014 novel by Ted Thompson of the same title— chronicles the fallout after Anders Hill (Ben Mendelsohn) retires early from his career in finance, divorces his wife, and moves inside a bachelor's pad in the hopes that he will find happiness. The film, which made its debut on the streaming giant on Friday, combines tragedy and quippy one-liners to convey a compelling story about a man's mid-life crisis and the consequences of his selfish actions.  

Just one in 10 men suffers from a mid-life crisis, according to the Men's Health Forum. Symptoms include irritability, loss of sex drive, depression, and apparently compulsions to make sweeping, dramatic decisions. For some men, that means buying a bright yellow Ferrari. But for other men—like Anders, who showcases all the symptoms listed above—it means changing everything in your life in the hopes that it will change who you are and how you feel. The Land of Steady Habits portrays how if you don't do the work to change yourself, you run the risk of watching everyone you know moving forward while you remain frozen, waiting for "life" to happen to you.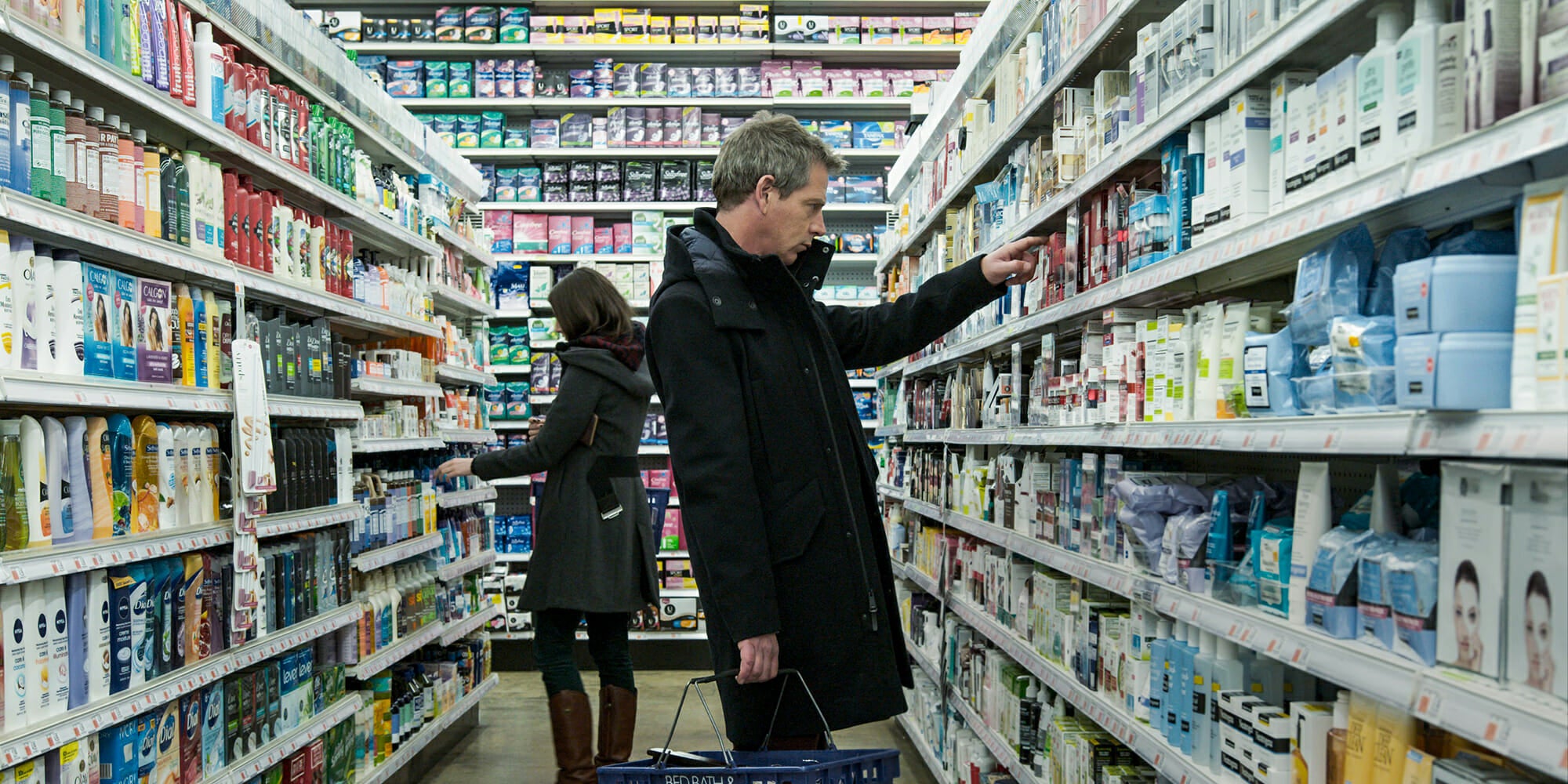 Mendelsohn's Anders is an enthralling character that you just can't help but come to hate. He's a privileged, upper-class businessman who throws away his entire life to chase boyhood happiness by merely furnishing his new condo, having shitty sex with strangers, and doing drugs with teenagers. His selfish actions have damning effects on everyone around him, especially teenager Charlie (Charlie Tahan) and his wife, Helene (Edie Falco). Mendelsohn's cinematic history as the villain—most recently as Sorrento in Ready Player One and Orson Krennic in Rogue One—makes him the perfect pick for the role of an earnest yet destructive lead.
Writer and director Nicole Holofcener assembled a strong supporting cast for The Land of Steady Habits and not a single member falls short in their role. Falco's Helene is movingly sympathetic; Thomas Mann tackles the complexities of Anders' lost and rehabilitating son who both needs help but must also support his parents; and Elizabeth Marvel plays the role of Sophia, an angry and grieving mother, with a believable fiery anguish. But it's Trahan who steals the show as Charlie, a brilliant teen artist who gets swallowed up by drug addiction. His character soberly reminds viewers that in the "land of steady habits," some habitual practices lead only to tragedy.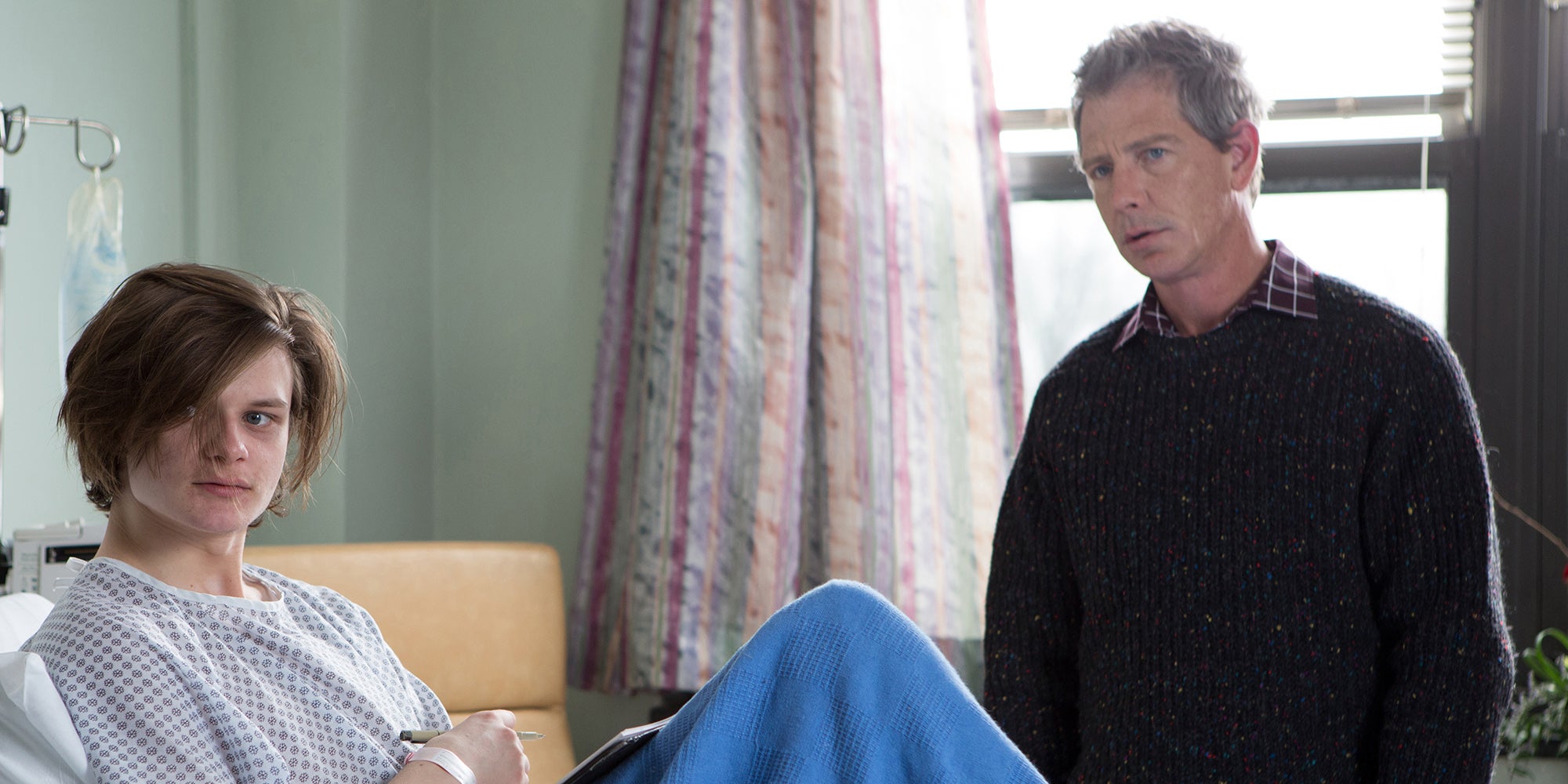 Pacing-wise, the film tracks at a digestible 1 hour, 38 minutes. Because of that, I think it would have been a success as a mainstream release in theatres. It doesn't meander or draw out the storytelling, which is refreshing in the streaming era of bloated and protracted cinema. In fact, it ends rather abruptly with no real conclusion. Each character continues moving forward in their own struggles and there's no closure for anyone. Still, the film is easily missable; there's a reason why the film isn't taking up space on the front page of Netflix during its debut weekend. Viewers who do stumble across the movie, however, won't regret watching.
In many ways, The Land of Steady Habits is a story about growing pains. It's about realizing the hardest part about making a change isn't always breaking a habit, it's the part that happens afterward. Our life choices don't happen in a vacuum; there's a reaction to every action. And in the same vein, life won't wait until you're ready—the world will always keep on turning. 
Still not sure what to watch on Netflix? Here are our guides for the absolute best movies on Netflix, must-see Netflix original series and movies, and the comedy specials guaranteed to make you laugh.