Netflix is unloading a massive amount of content in 2018—at least 80 movies and even more series and documentaries. It's a lot to take in—and even harder to plan for, since Netflix release dates usually only appear about a month in advance. (You can check out our regularly updated guide to what's new on Netflix here.) But there's plenty to look forward to.
Here's a running list of the original movies, series, anime, standup specials, and documentaries debuting this year.
Netflix release dates: November 2018
November 27
Bumping Mics with Jeff Ross & Dave Attell (standup)
The comedians roast themselves, each other, and more.
November 30
A Christmas Prince: The Royal Wedding (film)
The follow-up to last year's holiday heartwarmer.
1983 (series)
A cop and a law student unravel the truth about Poland after a terrorist attack.
Baby (series)
The secret lives of Roman teens.
Death by Magic (series)
Drummond Money-Coutts explores the tricks that killed magicians. 
F Is for Family season 3 (series)
Vince Vaughn stars in the new season of Bill Burr's animated comedy.
The World Is Yours (film)
Romain Gavras' heist comedy tracks a Parisian criminal's last job.
Happy As Lazzaro (film)
An Italian teen gets a fresh look at life.
Rajma Chawal (film)
A dad dives into social media to connect with his son.
READ MORE:
Netflix release dates: December 2018
December 1
Battle (film)
An aspiring dancer's life changes when she meets a hip-hop dancer.
Crossroads: One Two Jaga (film)
A cop and a domestic worker try to fight corruption.
Memories of the Alhambra (series)
A man searches for the creator of an augmented reality game.
December 3
Hero Mask (series)
In this animated series, bio-masks lead investigators to a conspiracy theory.
The Sound of Your Heart Reboot Season 2 (series)
The Korean dramedy is back with more funny and awkward anecdotes.
December 7
Neo Yokio: Pink Christmas (series)
The Jaden Smith anime series puts its spin on the holiday special.
Dumplin' (film)
Jennifer Aniston and Patti Cakes' Danielle Macdonald star as a mother and daughter with different views on beauty pageants.
The American Meme (documentary)
A look at the lives of influencers Paris Hilton, Josh Ostrovsky, Brittany Furlan, and Kirill Bichutsky.
5 Star Christmas (film)
A festive rom-com about infidelity.
Bad Blood (series)
Anthony LaPaglia stars in this drama about Montreal's Rizzuto crime family.
Dogs of Berlin (series)
A German drama about the murder of a soccer player and the detectives investigating it.
Free Rein: The 12 Neighs of Christmas (film)
The British series' Christmas special promises family secrets and a Mistletoe Ball.
Nailed It! Holiday (series)
The cooking experiment show gets festive.
Pine Gap (series)
A thriller based around the real U.S.-Australian intelligence facility.
ReMastered: Who Killed Jam Master Jay? (documentary)
A look at the mysterious 2002 death of Run-D.M.C.'s DJ.
The Ranch: Part 6 (series)
The Ranch keeps flowing.
Mowgli: Legend of the Jungle (film)
A new take on Rudyard Kipling's classic novel The Jungle Book, starring Christian Bale, Cate Blanchett, Benedict Cumberbatch, and more. 
The Hook Up Plan (series)
When Elsa can't get over her ex, her friends devise a plan.
Super Monsters and the Wish Star (film)
A Christmas twist on the animated kids's series.
December 11
Vir Das: Losing It (standup)
The Indian comedian discusses religion, childhood, and more.
December 12
Back Street Girls: Gokudols (series)
Yakuza members must atone by forming a J-pop group.
Out of Many, One (documentary)
Immigrants talk about what brought them to America.
December 13
Wanted season 3 (series)
Lola and Chelsea are on the run.
December 14
Roma (film)
Alfonso Cuarón's latest film follows a family in 1970s Mexico City.
Chilling Adventures of Sabrina: A Midwinter's Tale (series)
It's going to be a very witchy Winter solstice.
Fuller House season 4 (series)
The Tanner house is full and about to get fuller.
Cuckoo season 4 (series)
The British sitcom returns.
Inside the Real Narcos (series)
An ex-Special Forces agent talks to real members of cartels.
Inside the World's Toughest Prisons season 3 (series)
Journalist Raphael Rowe visits Colombia, Costa Rica, Romania, and Norway. 
Prince of Peoria: A Christmas Moose Miracle (film)
Here comes the moose.
Sunderland Til I Die (series)
A look at the soccer club's 2017-18 season.
The Fix (series)
Comedians Jimmy Carr, D.L. Hughley, and Katherine Ryan try to fix the world in this new talk show. 
The Innocent Man (series)
Adapted from John Grisham's book, this docuseries looks at a murder and wrongful conviction in Ada, Oklahoma.
The Protector (series)
A young man tries to save Istanbul.
Tidelands (series)
An ex-con returns to her village, where half-human, half-siren Tidelanders live.
December 16
Springsteen on Broadway (documentary)
Springsteen, solo acoustic.
December 18
Ellen DeGenres: Relatable (standup)
It's DeGeneres' first special in 15 years.
Baki (series)
Fighter Baki Hanma must defend Tokyo. 
Terrace House: Opening New Doors season 5 (series)
Opening more doors, and more hearts.
READ MORE:
December 21
Bird Box (film)
Sandra Bullock and Sarah Paulson star in this pandemic drama.
7 Days Out (series)
A look at the planning that goes into major historical and cultural events.
Back With the Ex (series)
Four single people try to rekindle things with their old flames.
Bad Seeds (film)
A scammer has to mentor students.
Derry Girls (series)
A look at the life of a 16-year-old girl in early '90s Ireland.
Diablero (series)
A priest and a demon hunter walk into Mexico City's underworld.
Perfume (series)
An investigator tracks a murderer who's on a quest for the perfect scent.
Sirius the Jaeger (series)
Vampire hunters, werewolves, and more.
The Casketeers (series)
A look at life and death at Waitakere Funeral Services. 
Wolf (series)
A look at the lives of special ops agents in Turkey.
Watership Down (series)
A serial remake of the classic animated film.
December 24
Hi Score Girl (series)
A gamer finds an opponent in rich classmate Akira.
December 26
Alexa & Katie season 2 (series)
The best friends enter sophomore year.
December 28
Instant Hotel (series)
Australian homeowners swap (and rate) houses.
Selection Day (series)
A cricket player faces his brother's rival.
When Angels Sleep (film)
After a man falls asleep at the wheel, things get weird.
La Noche de 12 Años (film)
In Uruguay 1973, three political prisoners are held in solitary confinement.
---
Netflix release dates: Recommended new releases 
When Lisa, a teacher frustrated with her life, discovers one of her students, Parker, has a talent for poetry, she takes a special interest in him. As it becomes clear to her that no one else values his gift as much as she does, she becomes obsessed. Her determination to nurture Parker's talent leads her down a dark path. Maggie Gyllenhaal gives a tremendous performance as Lisa, and writer-director Sara Colangelo makes a strong impression with tricky material. —Eddie Strait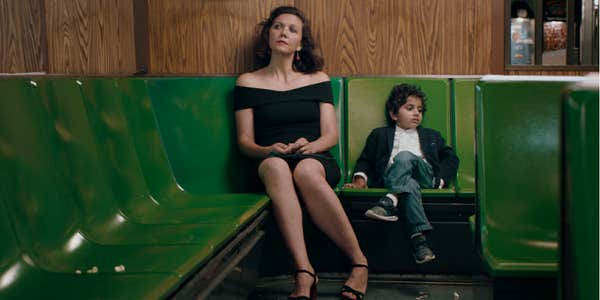 This Indonesian action extravaganza follows Ito (Joe Taslim), a mercenary for the Southeast Asian Triad who decides to leave his brutal lifestyle. But he quickly finds out that there no clean getaways and everything has a cost. With the whole Triad out to get him, Ito must fight for his freedom and life. Writer-director Timo Tjahjanto delivers a raucous two hours full of intricate action scenes both huge and intimate in scale. This film is a must-see for anyone who likes action movies and doesn't mind a little (or a lot) of bloodshed. —Eddie Strait
The Curious Creations of Christine McConnell
Christine McConnell is a strange, wraithlike woman with an immense talent for baking and a style that's best described as "the good parts of Tim Burton." She lives in a sprawling, beautiful house that sports "upscale Halloween chic" decor year-round. McConnell herself is like the offspring of Bob Ross, Martha Stewart, Morticia Adams, and the dreamlike Martian Girl from Mars Attacks! Between preparing beautiful, intricate confectionary creations, she deals with the antics of her housemates—a trio of monstrous curiosities created by the Henson company. A little bit Cake Boss, a little bit Addams Family, a little bit MST3K, The Curious Creations of Christine McConnell has all the makings of an annual Halloween staple. —David Wharton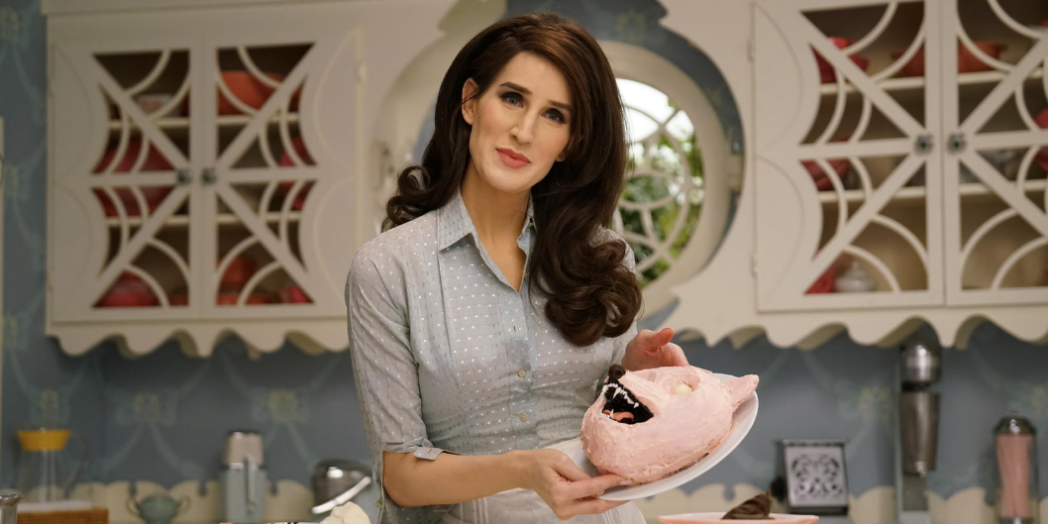 Mike Flanagan's Netflix adaptation of Shirley Jackson's work makes a family—the Crains—and their twisted collective history the narrative thread. But he manages to keep the focus on engaging female characters while building out a new world. The 10-episode series toggles between the past and present, as we see the Crain family living at Hill House and then reconvening after a death. In the present day, Theodora (Hush's Kate Siegel) is a child psychologist, brother Steven (Michiel Huisman) is the author of a book about Hill House, Shirley (Elizabeth Reaser) is a mortician. The Crain twins, Luke (Oliver Jackson-Cohen) and Nell (Victoria Pedretti), have been more plagued by their childhoods at Hill House; they have their own unique specters that continue to haunt them.  —Audra Schroeder
The film goes deep into the war-torn Eastern Congo, a place ravaged by violence. While no one is safe from the militias, women bear the brunt of the violence. City of Joy gives light to survivors and the efforts of those working to heal their community. The stories of strength and survival are breathtaking. Director Madeleine Gavin takes viewers to a small gated community, dubbed City of Joy. Its occupants are women who have survived unspeakable suffering at the hands of militias. Tough as it can be to watch at times, City of Joy is a paean to perseverance. —Eddie Strait
Evil Genius: The True Story of America's Most Diabolical Bank Heist
In August 2003, pizza delivery driver Brian Wells robbed a bank in Erie, Pennsylvania, with a bomb strapped to his neck. He didn't get far: Wells died after the bomb exploded, his agonizing last minutes caught on police dash cams. The mind-boggling crime, also known as the collar bomb heist and the pizza bomber, is the starting point for Evil Genius: The True Story of America's Most Diabolical Bank Heist. Before we're taken through the truly bizarre events of that day, we're introduced to Marjorie Diehl-Armstrong, a longtime Erie resident who, we're told, had a difficult childhood and later developed mental illness. Any further analysis will have to wait, though. The four-part series, produced by the Duplass brothers and directed by Barbara Schroeder, devotes its first episode to Wells, who was supposed to be sent on a macabre scavenger hunt after robbing the bank. A stoic coroner explains that they had to decapitate Wells (in a "caring way") in order to get the clunky bomb off, something his family was not happy about. He's painted as a quiet man who happened to get involved with some bad elements, but over four episodes that focus gets softer. —Audra Schroeder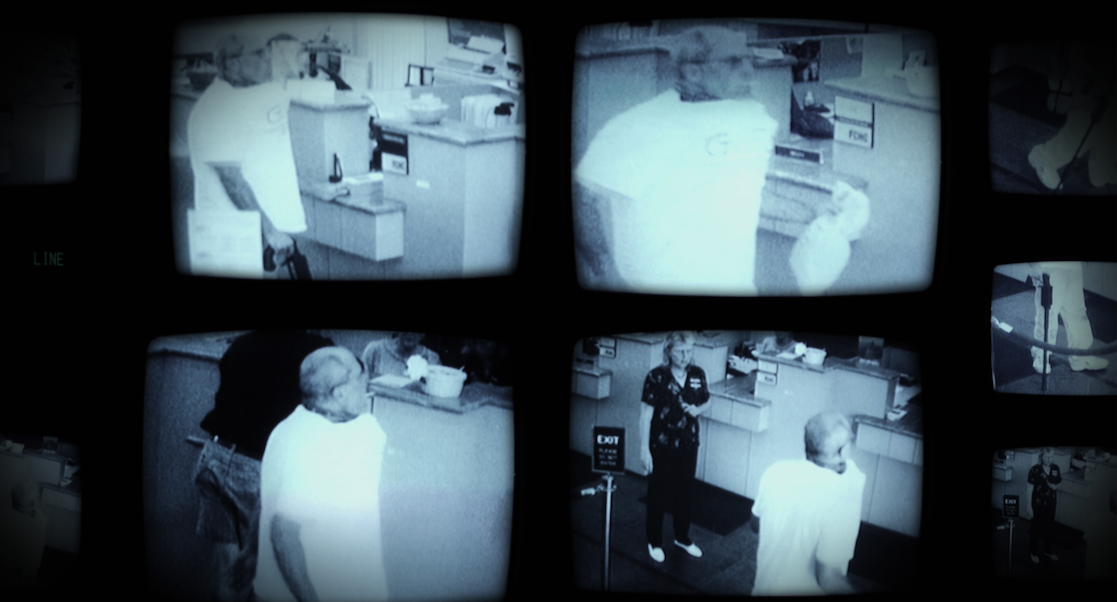 Gadsby isn't serving one-liners; she's often setting up arguments and theories or braiding personal and observational. One of the threads of 
Nanette
 is that after a decade Gadsby feels it's time to quit comedy. She's had to reassess her self-deprecating style, especially as someone who already exists in the "margins." Is it worth the humiliation to end on a laugh? 
—
Audra Schroeder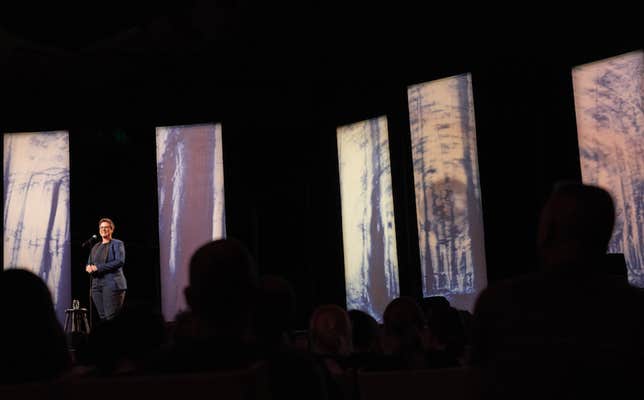 Dragon Pilot: Hisone and Masotan
When Hisone Amakusa joined the Air Self-Defense Force in hopes of finding something only she can do, she didn't expect to be eaten by a dragon and subsequently fly it from within its stomach. It's not just a "girl and her pet" tale—Hisone and Masotan's cute art style belies a surprisingly substantial story about the unfair expectations and assumptions that many women face in the workplace. —Caitlin Moore
Still not sure what to watch tonight? Here are our guides for the absolute best movies on Netflix, must-see Netflix original series, documentaries, docuseries, and movies.
Looking for something more specific? Here are our Netflix guides for the best war movies, documentaries, anime, indie flicks, true crime, food shows, rom-coms, LGBT movies, alien movies, gangster movies, Westerns, film noir, and movies based on true stories streaming right now. There are also sad movies guaranteed to make you cry, weird movies to melt your brain, old movies when you need something classic, and standup specials when you really need to laugh. Or check out Flixable, a search engine for Netflix.