Well past her 10,000 hours, director Claire Scanlon—who's found great success helming episodes of Unbreakable Kimmy Schmidt, Brooklyn Nine-Nine, and Fresh Off the Boat—has unlocked the magic of the romantic comedy.
Her feature debut and Netflix's latest original rom-com, Set It Up, stars Zoey Deutch and Glen Powell playing stressed-out assistants seeking to hitch their powerful bosses, ably played by Taye Diggs and Lucy Liu. However, the veteran actors provide immediate service to the compelling Deutch and Powell, whose rare charm charges up this plucky, if imperfect, film.
The leads have shared screen time before, in Richard Linklater's Everybody Wants Some!!, where Deutch was the film's female lead, and Powell played her love interest's friend. Scanlon, with help of Katie Silberman's script, scales up the chemistry hinted at in Linklater's film.
Harper, eternally patient and sweet to a fault, works for fearless sports editor Kirsten (Lucy Liu) but has formed a platonic Nightingale effect for her boss while slowly drowning her journalist dreams. Charlie waits on irritable businessman Rick (Taye Diggs) hand and foot, leaving no time to consider his life or tend to his wasting relationship with status-chasing model girlfriend Suze (Joan Smalls).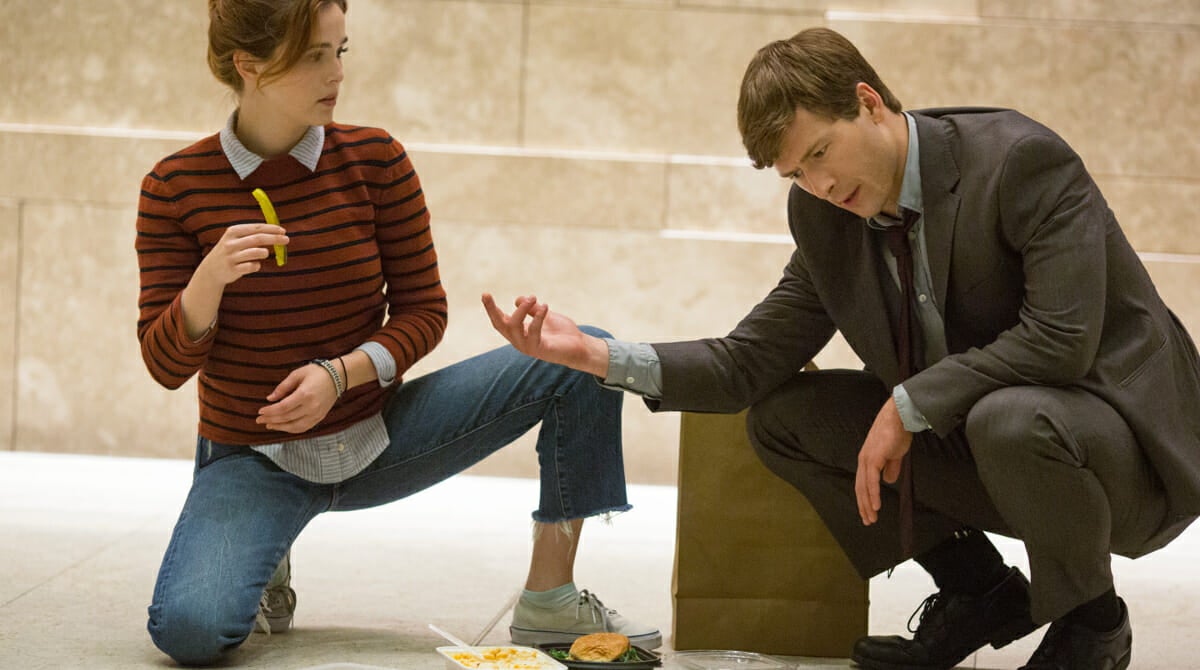 They propose to get their petulant bosses linked up and commence their plan with help from Kimmy Schmidt's excellent Tituss Burgess as a creepy custodian—thanks to the time-worn, but humorous, iteration of the elevator introduction. With additional prodding by their assistant's unseen hands, the alpha bosses begin dating. Of course, this means Charlie and Harper find themselves predictably closer as well.
All's well, up until the film gets a little disjointed when Harper decides to hop onto a hazy moral high ground about Rick's transgressions with his ex-wife. She chastises Charlie, who would just as soon have whatever outcome occur that would include a future with a promotion in it.
Usual cliches ensue—the usual breaking apart and coming together—and the younger duo ends up finding themselves linked up via a predictable turnabout. Ultimately, the purposefully cheesy Set It Up doesn't break any new ground but wins along two tracks. Aside from the patent chemistry between Harper and Charlie, who evidently should continue working together, representation is the other tale of the film.
Unlike most on-screen visions of New York City, the metropolis—in and out of the workplace—is shown with a more authentic, and fitting richness. From the casting of Diggs, Liu, and the hilarious SNL star Pete Davidson as Charlie's incidentally gay friend, Set It Up pitches forward a new, diverse world for bubble-living viewers unaware that this world has been around them all along.
Still not sure what to watch on Netflix? Here are our guides for the absolute best movies on Netflix, must-see Netflix original series and movies, and the comedy specials guaranteed to make you laugh.