Well, the last episode of Power certainly was bloody.
It's already been a pretty deadly season. However, both Donovan and Alicia—both of whom were pretty major players— met their end in Power's third episode of season 6, "Forgot About Dre." We knew there was a lot of grimness in store, and now we're finally starting to see it.
Meanwhile, Dre and his daughter were captured, Tate landed himself a promising new campaign manager (who rapidly falls under Ghost's influence), and Tariq's first stab at drug-dealing failed spectacularly. Tommy and Ghost circled each other like wolves, each desperately trying to take the other out once and for all. They were obviously unsuccessful, and the next episode is sure to feature more of their increasingly wild schemes to kill each other.
Power season 6, episode 4, "Why is Tommy Still Alive?" is right around the corner. Here's everything you need to know about watching it.
When and where does Power season 6, episode 4 air?
The fourth episode of Power season 6, "Why is Tommy Still Alive?" premieres on Sept. 15 at 8pm ET. It airs exclusively on Starz.
How to stream Power season 6

The Starz app is the cheapest and most direct way to stream Power. Not only do you get every current and previous episode of Power, but you'll also get access to any other Starz show, like Outlander and American Gods. Additionally, you'll be able to watch Starz' lineup of current popular films.
---

Sling TV is split up between two packages. You can choose whether to pay $30 per month for a single package or double up for $40. Either way, the Starz add-on—and thus a Power live stream—will cost an additional $9 per month. Moreover, if premium channels are your thing, Sling has plenty to pick from at competitive prices. (Here's the complete guide to Sling TV channels.)
---

Hulu's basic service has all five seasons of Power available to stream on-demand. At just $7.99 per month (or $4 more per month to watch commercial-free), it's one of the best ways to watch Power online. But when it comes to new episodes, you'll want to add Starz as a premium channel to Hulu with Live TV, which offers more than 50 channels for $40 per month and includes a free Hulu account. Even better: You can preview Starz for a full month before you'll be charged.
---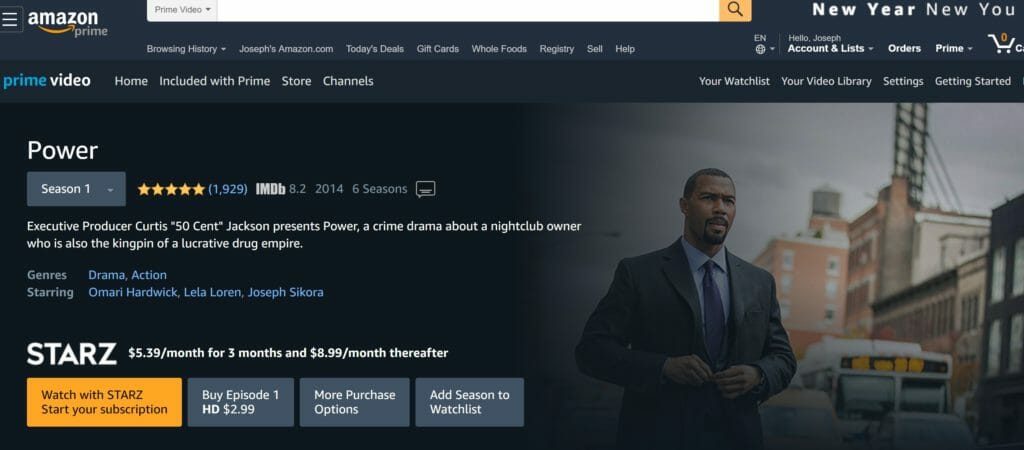 If you already have a Prime subscription, Amazon Prime Video is an easy way to add Starz to your viewing lineup. Additionally, you'll get access to all previous seasons of Power (and any other Starz show), so you'll have no trouble catching up. However, if you don't feel like subscribing to a monthly service—or you just want to try the series—you can buy individual episodes for $2.99 a pop. Only seasons 2 ($9.99) and 5 ($19.99) are available for purchase, though, and not every season will let you buy all individual episodes.
---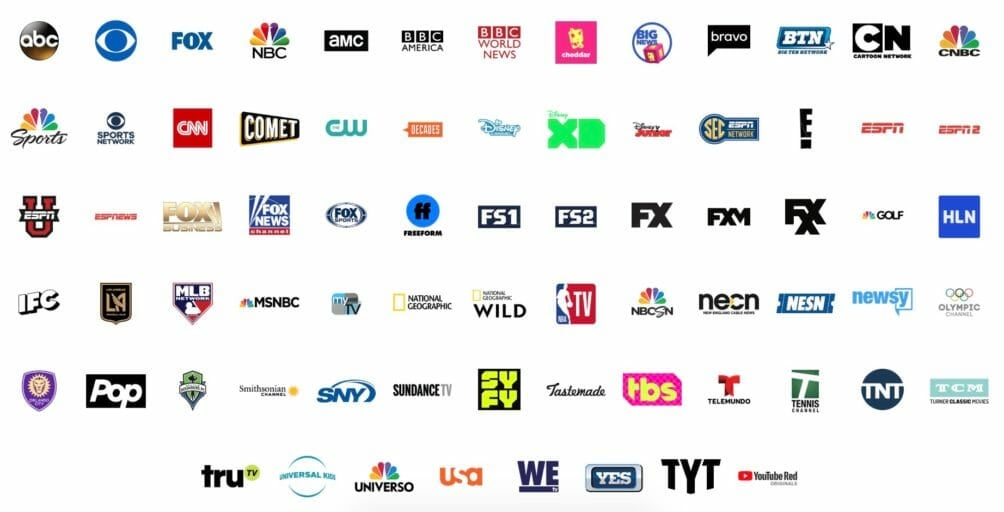 YouTube TV is an all-around solid streaming choice with plenty of entertainment and sports options, including AMC, Bravo, and ESPN (though the service doesn't carry HBO or NFL Network). The Starz add-on package, and thus the ability to stream Power, costs an additional $9 per month. (Here's the complete guide to YouTube TV channels.)
---
How to watch Power Seasons 1-5
Devices: iOS, Android, Amazon Fire TV, Roku, Mac, PC, Apple TV, Android TV, Fire Stick, Xbox One, Xbox One S, select Samsung Smart TVs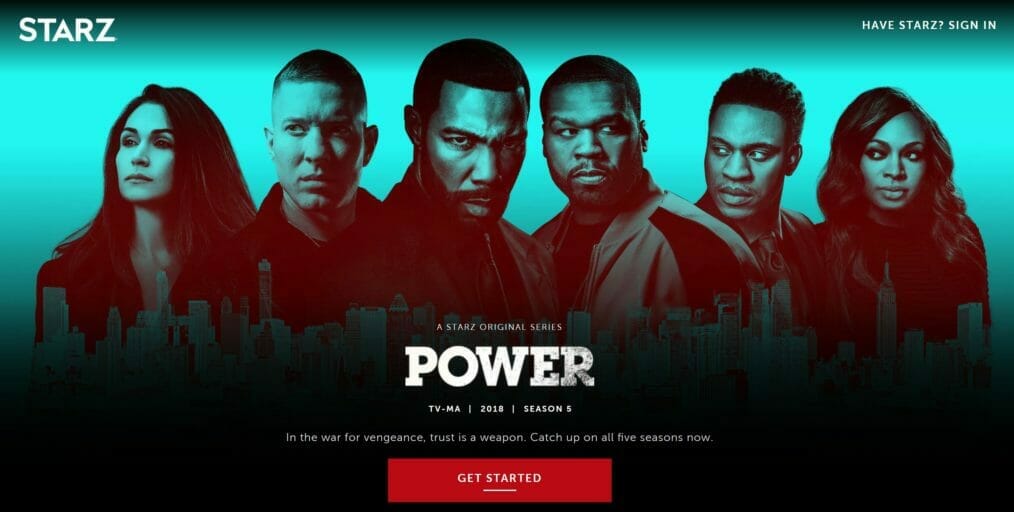 The Starz app is the cheapest and most direct way to stream every season of Power. You get every episode of Power, plus access to any other Starz shows, including Outlander and American Gods, and Starz' lineup of popular films.
If you want to watch Power on the official site, you can use your login from one of the above streaming services. Go to the site, click "find your provider," use the same login from that service, and you should be good to go.
Power seasons 1-5 is also available on Hulu's on-demand library, Vudu, regular YouTube (up to season 4), iTunes, and Google Play. If you're looking to just dip your toes in with an episode or two, one of these options is a solid pick at an average of $1.99 to $2.99 per episode.
---
Here are our picks for the best movie streaming sites of 2018 and free live TV apps and channels. If you're looking for a specific channel, here's how to watch HBO, Showtime, Starz, Sundance TV, ESPN, ESPN2, ESPN3, ESPNU, Willow, AMC, FX, Fox News, Freeform, MSNBC, CNN, CNBC, FS1, TBS, TNT, Tennis Channel, Golf Channel, Syfy, HGTV, Cartoon Network/Adult Swim, Bravo, Lifetime, Discovery, PBS, the CW, BBC, CSPAN, NBA TV, MTV, Comedy Central, Food Network, TLC, HLN, A&E, Animal Planet, National Geographic, the Weather Channel, the History Channel, and NFL RedZone without cable, as well as free movies on YouTube. If you're on the move, here's how to watch Fox Sports Go and live stream NBC Sports.
READ MORE:
The Daily Dot may receive a payment in connection with purchases of products or services featured in this article. Click here to learn more.