It seems like almost every video platform has its own tricks of reeling us in with subscriptions, but YouTube TV offers more than just a few channels to watch your favorite shows on. YouTube TV sets itself apart from other alternative streaming services like Hulu with Live TV and Sling TV by offering unlimited DVR recordings ad up to six separate accounts per subscription.
If you are already on YouTube frequently, chances are you've already thought about cord-cutting. And thanks to some new channel additions and a price hike, YouTube TV is more enticing (and more expensive) than ever.
Here's everything you need to know about YouTube TV before subscribing.
What is YouTube TV?
YouTube TV is the video giant's version of a subscription-based TV service. It lets users watch live TV from different major broadcast companies across different all of your devices.
Launched in April 2017, YouTube TV was originally available in only five major markets but it's since expanded significantly. It's now available in 100 U.S. markets. (You can check to see if it's available in your city here.)
The streaming service lets you share your subscription with up to five friends or family members in the same household. Each member can get their own personal profile, login, and DVR library, so you don't have to worry about stumbling into some awkward territory.
READ MORE:
How does YouTube TV work?
Once you're set up, you will receive major local broadcast channels in your area and other channels that typically are included with cable.
One of the coolest features of YouTube TV is it's DVR feature. The subscription service uses the cloud, and viewers can record as many programs as they want simultaneously without running out of space. YouTube TV keeps recordings dating back to nine months, and viewers can stream from their library anywhere.
There are three sections where viewers can access shows: Library, Home, and Live. The Library is where all of your DVR recordings are stored, Home is where YouTube TV lists its top picks for you based off of what you've watched, and local channels can be streamed in real time under Live.

YouTube TV devices
One of the drawbacks of YouTube TV is that it's not as widely available as other streaming alternatives. You can't currently stream YouTube TV from gaming consoles except for XBoxOne. You can, however, utilize the service via Android, iPhone, and iPad, on your TV via Google Chromecast and Apple AirPlay, or your computer. (Of course, Google recommends you use its Chrome browser.)
YouTube is also available on Roku as well as Apple TV. You'll find a complete list of YouTube TV compatible devices here.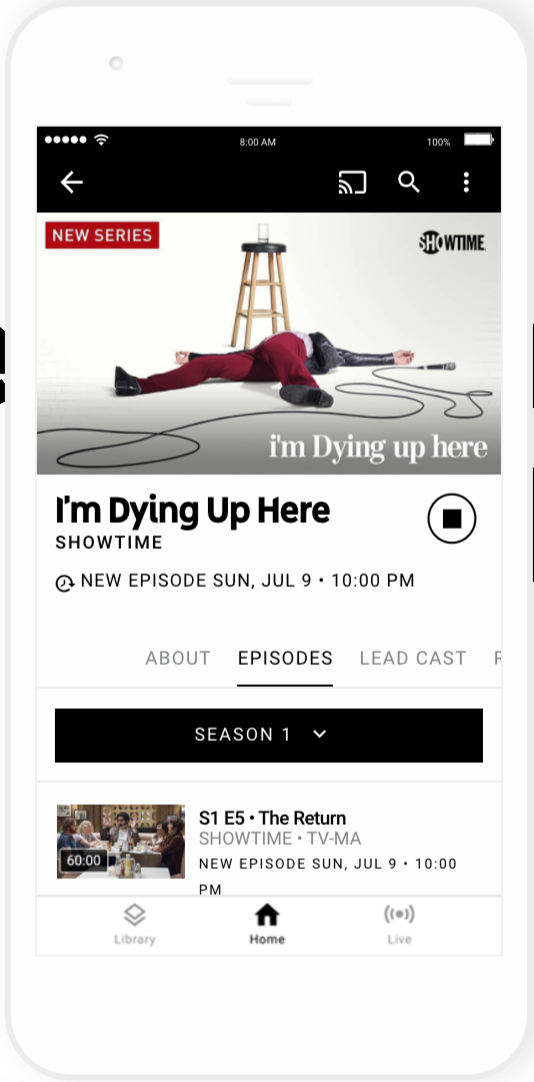 YouTube TV channels
YouTube TV gives viewers the basic channels that they would usually see on cable memberships like AMC, FX, E!, and Fox News. It's a great way to watch ESPN without cable. Viewers can also add a handful of channels like Fox Soccer Plus, Shudder, and Sundance, each for an additional $5 a month, while Showtime costs $7 per month.
But wait, there's more! In 2019, YouTube TV added Discovery Channel, HGTV, Food Network, TLC, Investigation Discovery, Animal Planet, Travel Channel, and MotorTrend, bringing its total number of channels to more than 80.
If you are wondering if this is an ad-free subscription, you may want to look elsewhere. YouTube TV acts as a real TV service, where the majority of the channels feature ads that would normally show up. The only way to skip the ads is to use the DVR function to record shows and then fast-forward through them.
YouTube TV price
The subscription-based service was originally priced at $35 a month. But in March 2018, YouTubeTV raised its price to $40 a month. That price increase coincided with a batch of new channels being added to the service and the ability to stream via Roku, so at least you're getting more for your money now. The same thing happened again in April 2019, except the cost jumped to $50 per month.
Of course, YouTube TV lets users start off with a 14-day free trial to test the service out before paying the subscription fee, and it can be canceled at any time.
YouTubeTV's cost is higher than both Sling TV's basic packages and Hulu with Live TV, which comes with 65 channels a standard Hulu subscription. In order to get real value out of YouTube TV, you'll need to be taking advantage of its unlimited cloud DVR storage, allowing you to watch your favorite shows after the fact.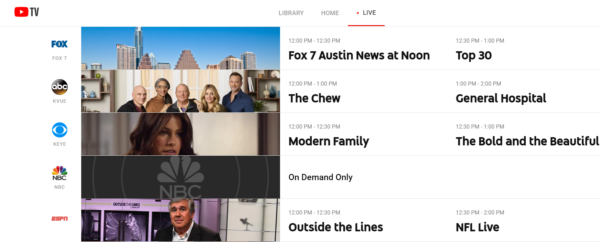 READ MORE:
What's the difference between YouTube TV and YouTube Red?
Good question. YouTube Red is a completely different service. It launched in October 2015 as a way to watch YouTube videos without having to sit through all of the ads, and if you're using YouTube to stream music, it really comes in handy. Unfortunately, even if you subscribe to YouTube TV, without a YouTube Red account, you'll still be forced to watch an ad the next time you want to fall down a rabbit hole of cute animal videos. That said, with YouTube TV, you can watch all of YouTube Red's original programming, which includes some exclusive documentaries and movies starring popular vloggers, but there's not a lot of value there.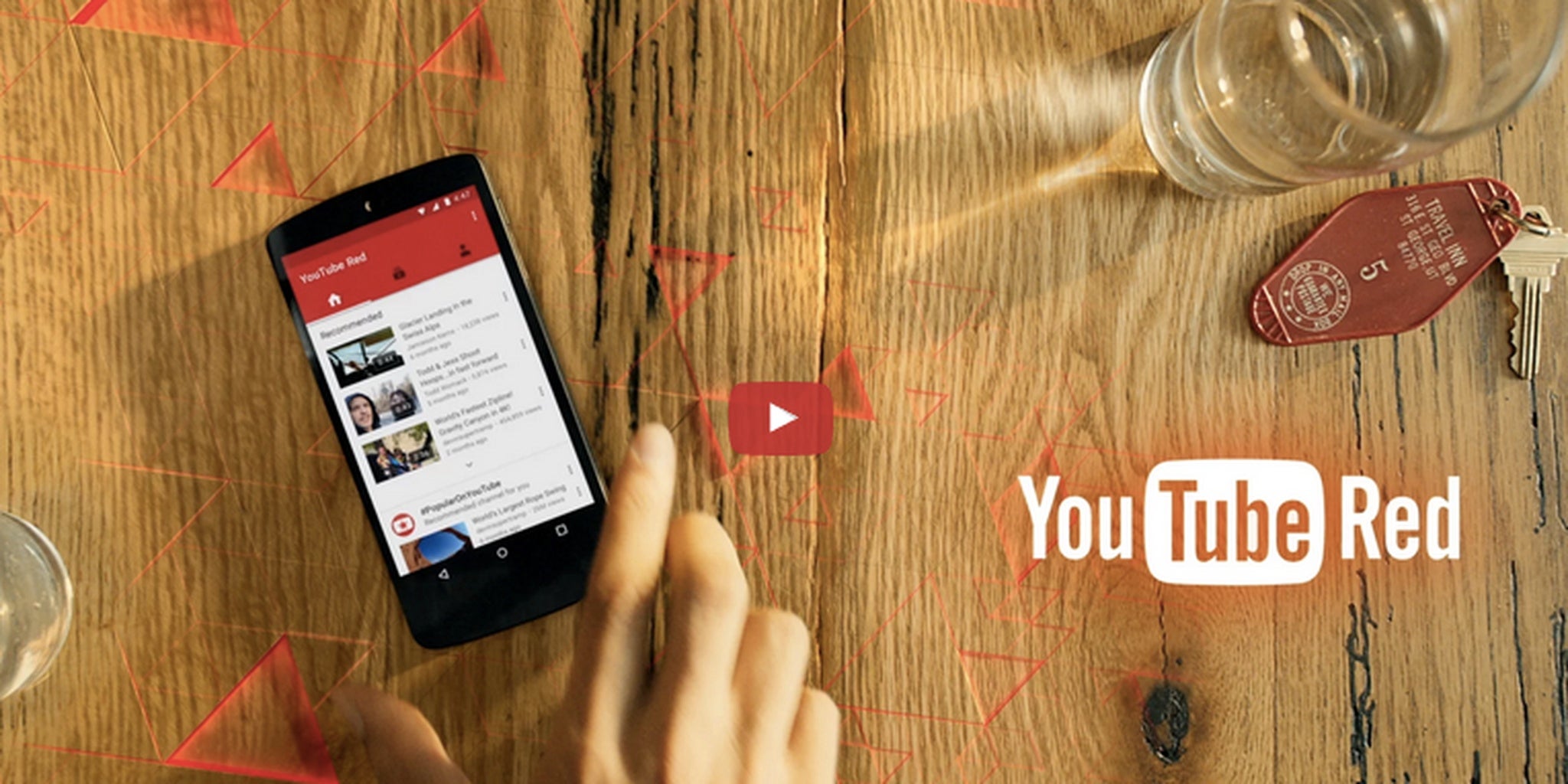 While there are other options out there, Hulu with Live TV is the arguably the most direct competitor to YouTube TV, and both have seen huge growth in subscribers over the last few months. Both services offer around 50 channels, but they differ slightly on what's available. Hulu with Live TV doesn't offer AMC, while YouTube TV does, but it can pick up local channels and gives you the option of adding HBO for $15 a month. It's a little more expensive, but it offers more ways to stream, and perhaps most notably, it includes a free Hulu with Limited Commericals subscription, unlocking its full library of on-demand movies,  TV shows, anime, documentaries, scary movies, and must-see Hulu originals.
For a more complete breakdown of how YouTube TV stacks up against the competition, check out our live TV streaming guide.
Is it YouTube TV worth it?
There's a lot of competition right now for streaming live TV. YouTube TV has evolved into one of the premier streaming TV services on the market today. It's simple to understand, simple to sign up for, and simple to use. Most importantly it offers a ton of features and channels at a fair price. There are definitely more niche streaming TV services out there that for people who need a more customizable package. But for the average cable fan looking to make the jump to streaming TV, YouTube TV is hard to beat.
Editor's note: This article is regularly updated for relevance.