Everyone's television is going to die someday. One day you'll sit down with some popcorn, ready to soak in the new episode of Scandal, only to discover your reliable portal to entertainment has shuffled off this mortal coil. The good news is that modern TVs are inherently "smart," with built-in access Netflix, Amazon Prime, and Hulu without needing a streaming stick or gaming console. Amazon has already become a presence in the streaming market with its Amazon Fire TV media players, but now it's taken it a step further with Amazon Fire TV, an actual television, complete with integrated streaming and 4K picture quality, at a competitive price. Here's what you need to know about Amazon Fire TV.
Who makes Amazon Fire TV?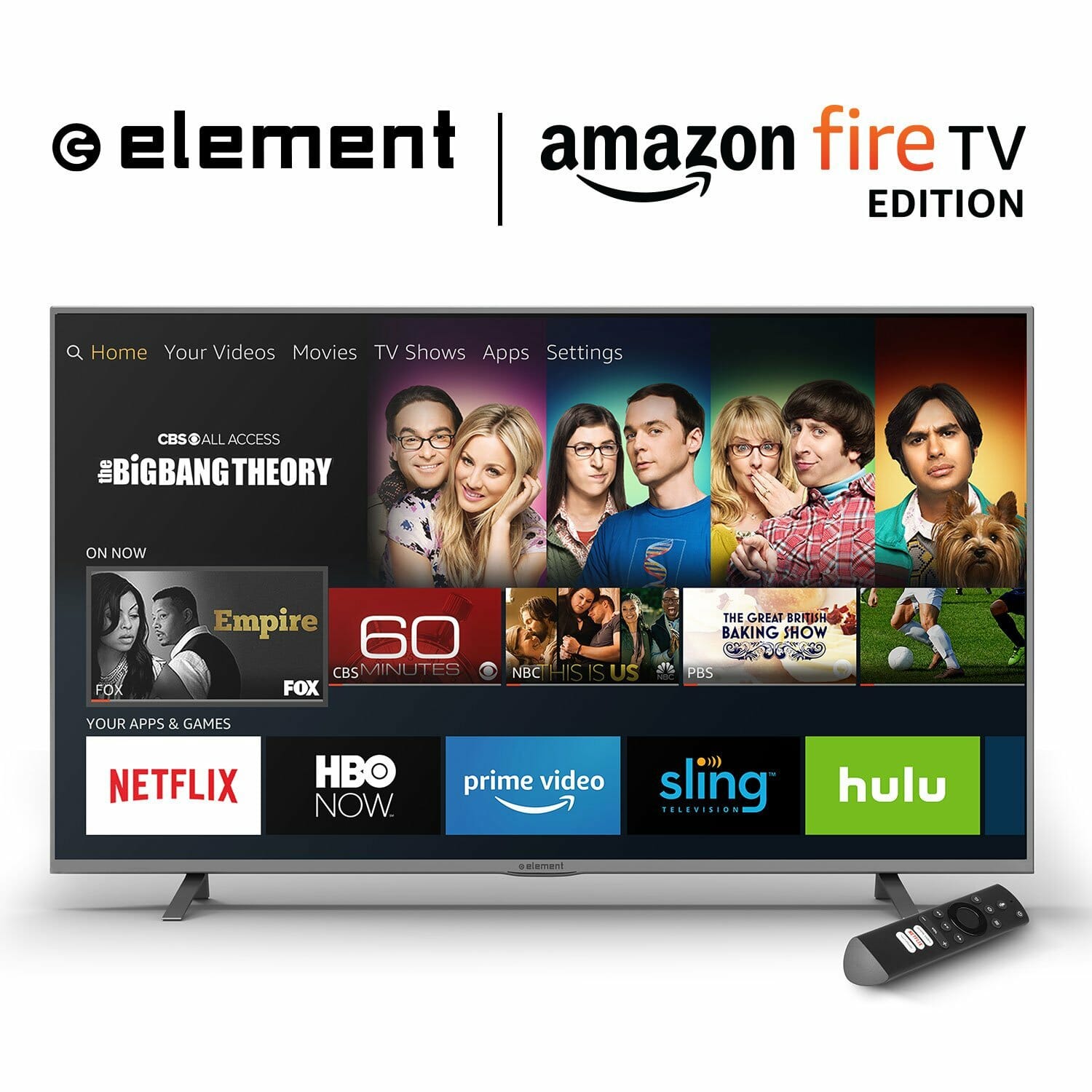 Amazon Fire TV is manufactured by Element Electronics. You may know Element as a budget brand that's made its biggest splashes as part of Black Friday sales, but the company is owned by Chinese manufacturer TongFang. That doesn't mean Amazon's fingerprints aren't all over this product. From the interface to the remote, this is Amazon's TV. Element just makes it.
READ MORE: 
Why do I want a smart TV?
Smart TVs are everywhere. According to Consumer Reports, they make up around 60 percent of all TVs sold each year. If you already have a streaming option, like a Roku or Amazon Fire TV Stick, you might not have any use for a TV with built-in streaming. However, it's easier to use a smart TV than to teach a house guest how to access Netflix on your TV. Rather than taking up an HDMI port with a streaming dongle or needing to jump between inputs to use another system, it's all right there on your home screen.
Smart TVs offer thousands more channel and viewing options than standard television sets, along with access to games and apps. In addition, a smart TV removes the need for multiple remotes to control your set and streaming device. If you're already in the market for a TV, there's no reason to not consider a smart TV.
What's the Amazon Fire TV picture quality like?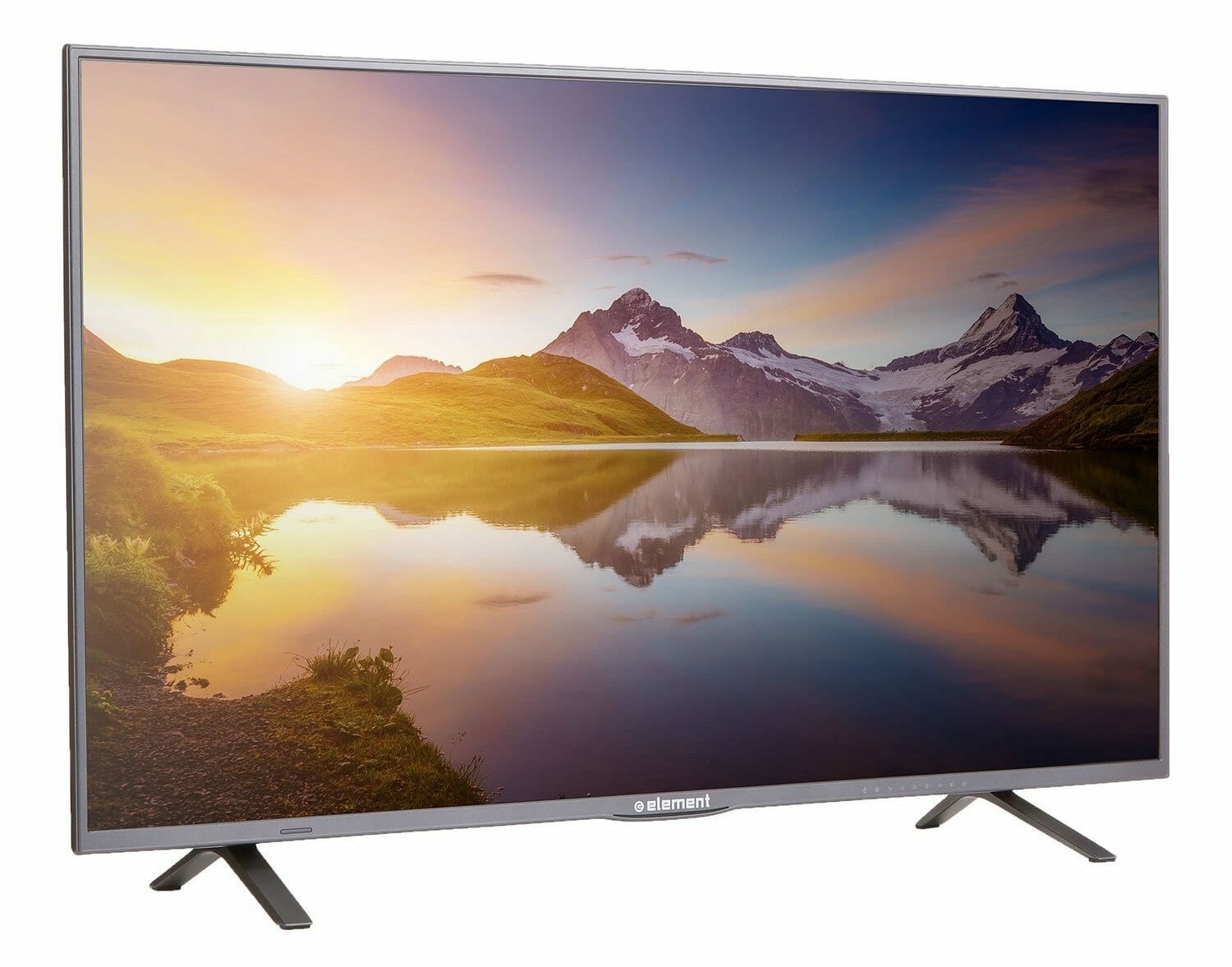 Amazon Fire TV comes with a number of features that set it apart from the pack in the market, but the most important for is that it's a budget-minded 4K Ultra HD television. If you're upgrading your set, you should get the best picture possible for your money, and from gaming to movies, it doesn't get much better than 4K.

READ MORE:
Standard high-definition TV sets have a resolution of 1920 x 1080, which has been the standard for most viewers. Ultra HD sets have a resolution of 3840 x 2160, providing a much sharper image. Amazon Fire TV does not have high-dynamic range (HDR), a feature on some of the more expensive models that offers a deeper color range than standard 4K. Still, the picture quality is impressive at such a low price.
How does Amazon Fire TV work?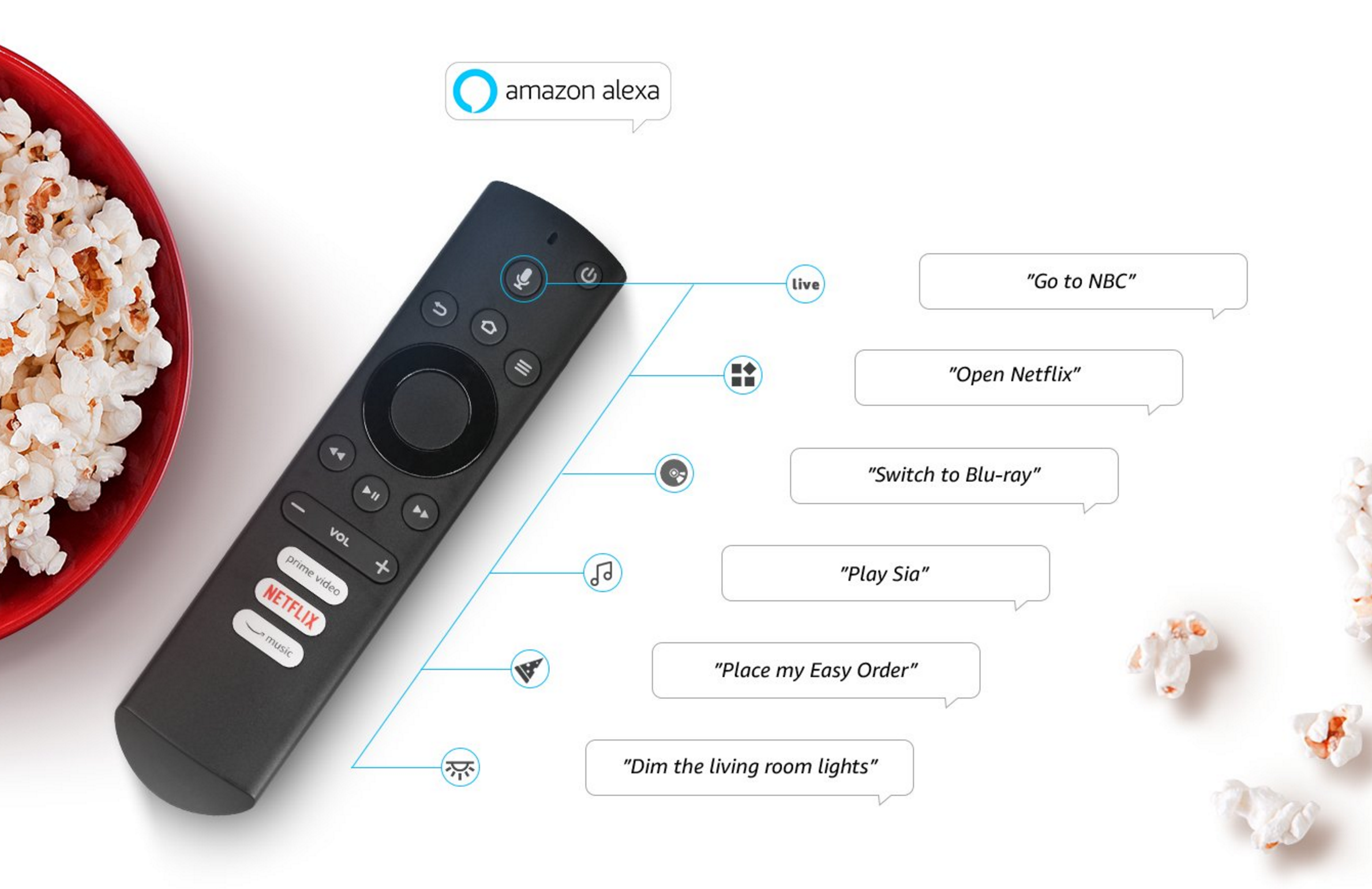 To get the most out of your Amazon Fire TV set, you're going to need to connect it to your internet connection. Once online, you'll be able to choose from 15,000 streaming apps or watch over-the-air channels via its built-in tuner. The tuner features a program guide for your over-the-air channels, downloading programming information, and thumbnail images for your shows. If you've just cut the cord with your cable company, this interface is a nice way to ease yourself into the experience.
All your favorite streaming services are featured, including Netflix, Hulu, HBO Now, Showtime, Starz, and of course, Prime Video. In addition to the major players you already know, Amazon Fire has over 15,000 channels and apps to play with. Looking for children's content from another country? There are more services than you could ever imagine to explore.
READ MORE:
You control your set via Amazon's Bluetooth smart remote, complete with access to Amazon's smart assistant Alexa. By pressing the microphone button at the top of the remote, you can search for programming, fire up an app, or even order a pizza just by commanding your TV. If you have smart devices in your house, Alexa can even work with them. You now live in a world where you can tell your TV to dim the lights, order a pizza, and play Game of Thrones just by asking. What a time to be alive.
If you're worried about privacy, know that the remote is only listening when the listen button is pressed. 
Each set comes with 3GB of memory and a 1.1 GHz Quad-core CPU and a Multi-Core 3D GPU for playing games from the Amazon app store. If you want to play games, you'll need to get a Bluetooth game controller, but it's nice to have a mini-game system built into your set. The set comes with 16GB of internal storage for saving media, but its memory is expandable to up to 128GB by using an SD card.
What are the models of Amazon Fire TV available?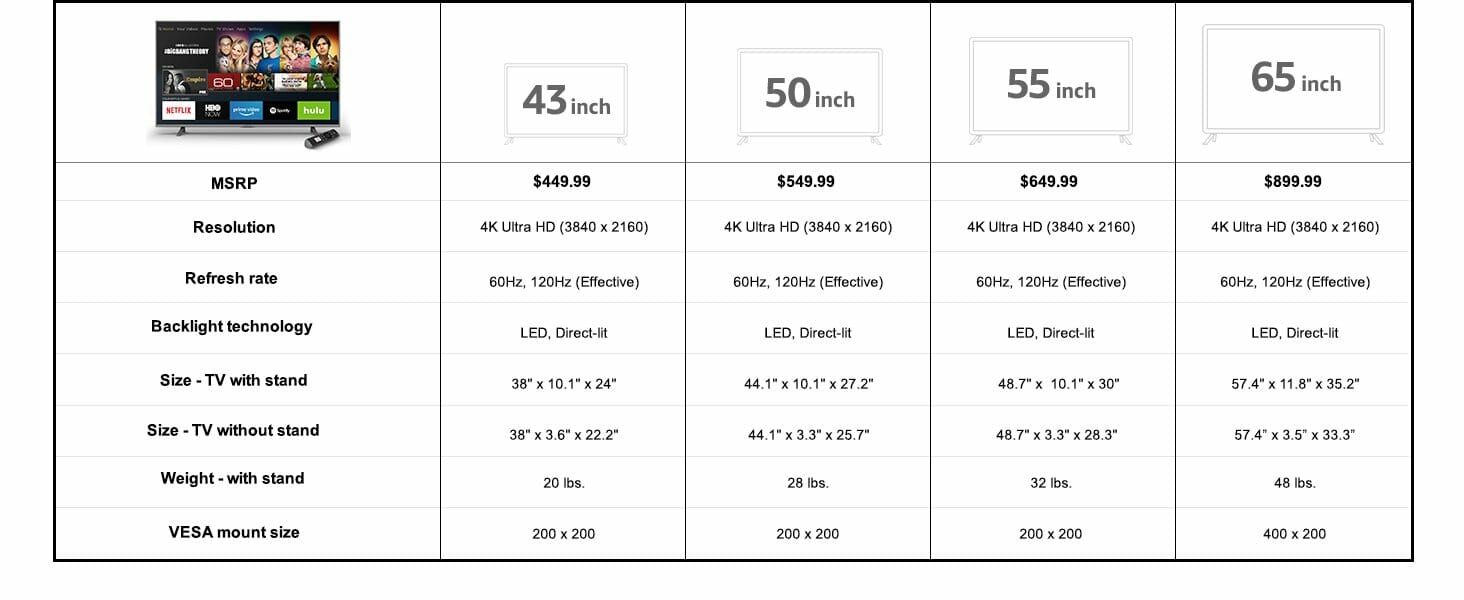 Currently, Amazon offers three sizes of TV, 43-inch, 50-inch, and 55-inch models which are already on sale, with a massive 65-inch version that will be released in the near future. However, Amazon has provided specs on all four models. Starting at $449.99 for the 43-inch model and rounding out at $899.99 for the 65-inch edition, these models are still well under the price point of similar TVs on the market, and those sets don't come with Alexa voice search.
Looking for something to watch? Here are the best comedies on Amazon Prime when you need a laugh, sad movies to make you cry, kids movies for the whole family, the best thrillers to get your heart racing, and the classic movies on Amazon Prime everyone should see. If that's not enough, here are the best Amazon Prime channels.
Editor's note: This article is regularly updated for relevance.