While there are plenty of ways to stream Hulu's on-demand content, not all of them work with Hulu Live TV, the company's cable TV alternative. There are some limitations around how many devices Hulu can be streaming from the same account at once. To help you decide which Hulu plans seem right for you, here's every device that can stream Hulu and Hulu Live TV. Plus, we'll share what else you need to know about Hulu's device limits. (A quick note about 4K on Hulu: While Hulu briefly supported 4K on their platform starting in 2016, the service quietly dropped support earlier this year.)
How many devices on Hulu?
You can stream Hulu's on-demand video library from any of the devices listed below, and there's no limit to how many devices you add. However, you can only have one active stream per account at any given time.
How many devices on Hulu Live TV?
You can stream Hulu Live TV on up to two screens at once simultaneously. If that's not enough, you can add Unlimited Screens for $9.99 per month. This feature allows you to watch Hulu with Live TV on as many devices as you want when you're connected to your home network and up to three mobile devices at once when you're on the move.
There's one small catch. If you add a premium network like HBO, Showtime, or Cinemax, you'll only be able to stream those channels from a maximum of five devices at once, and only three of those can be mobile devices.
---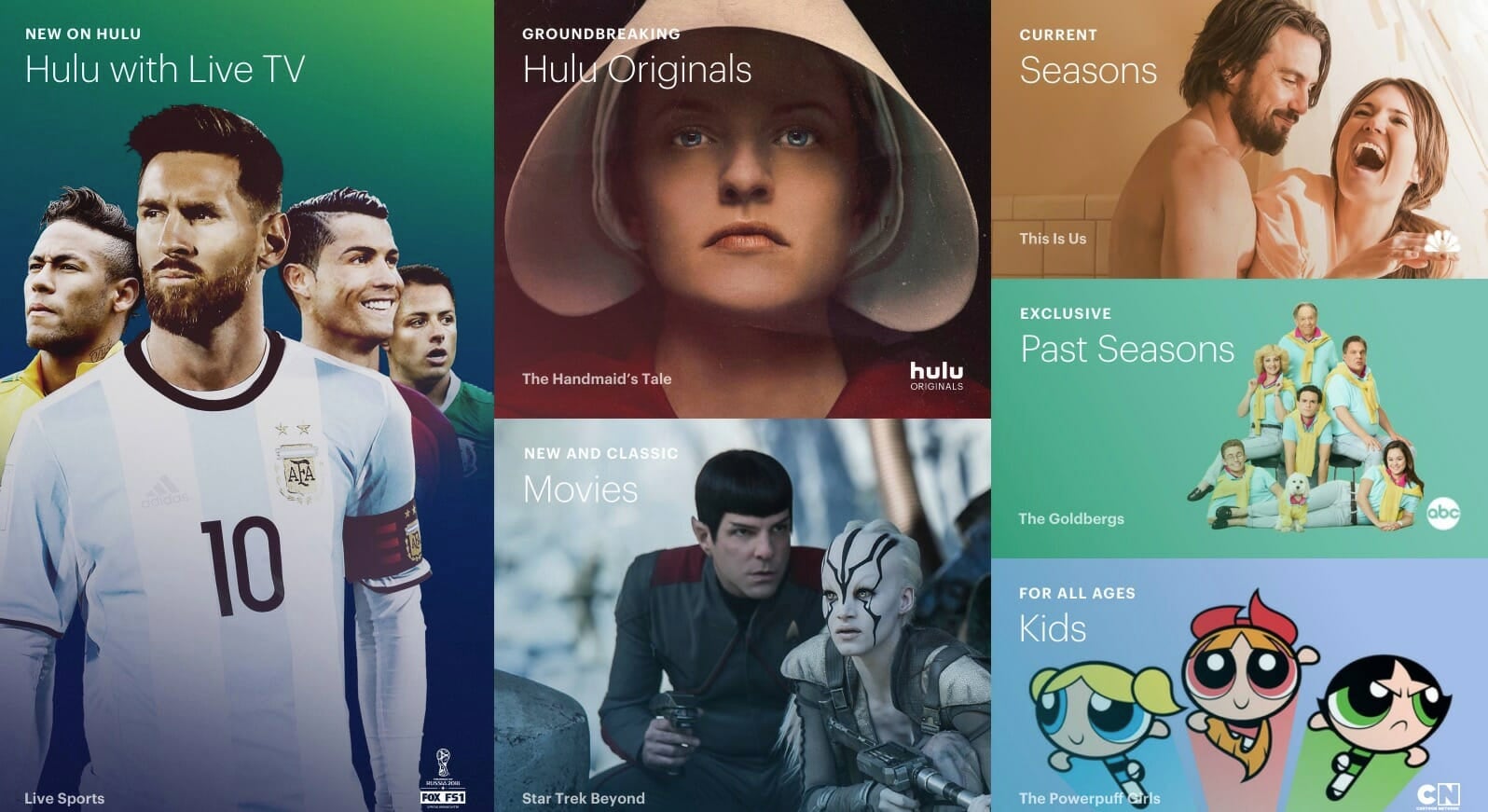 Hulu Live TV devices
The following devices support Hulu Live TV: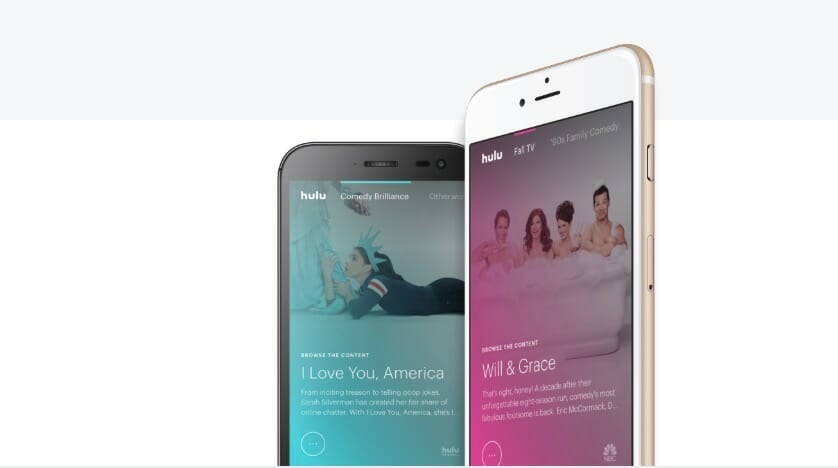 READ MORE:
Hulu devices
Mac or PC Browser
While the proliferation of smart devices and streaming machines have largely replaced the computer as the streaming source of choice, it's still a great option, especially for users who travel a lot or just don't have space for a TV.
Does it support Hulu Live TV: Yes, you just need to make sure your computer is running Windows 10 or Mac OS X 10.6 or above. In addition, you'll need the latest version of Chrome, Safari, or Firefox.
---
Apple TV
Apple TV is actually an incredible deal for streamers, no matter which generation you choose. You'll need the latest model to take advantage of all the features Hulu offers, but even a used 2nd generation machine can get you started. Apple TV features a simple interface and remote, along with access to thousands of apps beyond Hulu. The latest model also supports the Apple TV app, which collects 60 of the biggest streaming services in one place for easier browsing.
Cost: A used 2nd or 3rd generation Apple TV can be found online for $40-$45.
Does it support Hulu Live TV: This feature is supported from the Apple TV 4th generation onward.
---
Chromecast
Chromecast is an anomaly in the world of Hulu in that it doesn't actually store the app itself. Instead, Chromecast streams content from your Android or iOS smart device and plays it on your TV screen. The entire service is controlled by your computer, phone, or tablet. While far from ideal, this option is best if you're not worried about having a remote or letting anyone else in the house use your streaming apps when you're not home. Chromecast's biggest selling point is its low price.
Cost: The basic Chromecast is just $25, while the 4K-enabled Chromecast Ultra is $54.
Does it support Hulu Live TV: Chromecast can utilize Hulu with Live TV via other supported devices like your computer or smartphone.
---
READ MORE:
Amazon Fire Stick/Fire TV/Fire Tablets
The Amazon Fire line of streaming players provides one of the best streaming solutions on the market. With crisp HD picture and an incredible Alexa Voice Remote that lets you summon your favorite shows via voice command, Amazon Fire Stick is popular for a reason. Along with Hulu, Fire supports universal search for over 200 channels and apps, along with thousands more in its store. If you're looking for a smart TV, the Fire TV is a budget-minded 4K TV with streaming built right in. Finally, Amazon's Fire Tablet line offers a portable solution for viewers who don't need a computer but want a way to watch content on the go.
Cost:
Amazon Fire Stick

: $39.99 for HD streaming to $119.99 for the Fire TV Cube and 4K voice-controlled media center

Fire TV

: $329.99 for a 43-inch 4K edition to $479.99 for a 55-inch 4K edition

Fire Tablets

: $49.99 for a 7-inch Alexa enabled tablet with 8GB to $189.99 10.1-inch Alexa-enabled 1080p full HD tablet with 64GH
Does it support Hulu Live TV: Yes, each Amazon Fire device supports Hulu with Live TV.
---
iOS Devices
Already own an iPad or iPhone? Thinking about buying one? You're already ready to stream Hulu. You don't even need the latest model to enjoy Hulu. The service works with iPhone 5 or later, iPad 4th generation or later (including iPad Air, iPad Pro, and iPad mini 2, 3 and 4), and iPod Touch 6th generations.
Cost:
iPhone: You can find an unlocked iPhone 5 for less than $100, with a top-of-the-line iPhone Xs costing $999.99 retail. Expect to pay at least $400 for a new retail iPhone.
iPad: 4th generation iPads can be found starting at $120 used. Newer models are going to cost you anywhere from $329 for a 9.7-inch 32GB model to $1,149 for a 12.9-inch 512GB iPad Pro model.
iPod Touch: A new iPod Touch starts at $199.99
Does it support Hulu Live TV: Yes, all iOS devices listed above support Hulu with Live TV.
---
Smart TVs
Smart TVs come with streaming devices built right into the set so you never have to worry about installing a stick or learning inputs. Sets come in a wide range of styles and prices, but you can easily get a basic 4K set for under $400. High-priced models come with advanced picture options, games, and web browsing. Hulu officially supports LG, TCL, Samsung, and VIZIO.
Cost: $200 for a base level 40-inch TCL 4K to $4,499.99 for an 86-inch LG 4K Ultra HD Smart LED TV.
Does it support Hulu Live TV: LC, TCL, and Samsung smart TV models support Hulu with Live TV. VIZIO currently does not.
---
Nintendo Switch
Nintendo Switch is the first next-generation video game system to work as both a handheld and a set-top device. It also accommodates one and only one video streaming app: Hulu. Provided you can find a Wi-Fi signal, Nintendo Switch lets you watch your favorite shows on the go without draining your phone battery or data. Plus, if you can't find Wi-Fi, you can always play Zelda while you watch for Hulu to come back.
Cost: $299.99, though you'll want to purchase a micro-SD card to save games.
Does it support Hulu Live TV: Yes, Hulu for Nintendo Switch supports Hulu Live TV.
---
READ MORE:
Wii U
While the system is no longer getting new titles, Wii U's Hulu app still works. If you're looking for a new cutting-edge system the Switch is your best bet, but the Wii U is still a perfectly good streaming device.
Cost: You can find used Wii U consoles starting at $150.
Does it support Hulu with Live TV: No, Wii U has not been updated to support Hulu with Live TV.
---
Roku Devices
Roku offers the best all-around streaming device on the market, whether you want a budget streaming stick or a high-end 4K streamer. It's also the only company that offers a device for viewers whose TVs still use AV cables. Each model comes with a well-built, easy-to-understand remote. The entire line was recently updated to include a faster operating system. If you're unsure what device to try and aren't deeply invested in Amazon, give Roku a shot.
Cost:
Does it support Hulu with Live TV: Yes, all current-generation Roku devices support Hulu with Live TV.
---
Xbox One S or X/Xbox 360
The Xbox One S was one of two devices that supported Hulu 4K while it lasted. Whether you stream on Xbox One or Xbox 360, you can expect a solid viewing experience on Hulu. For hardcore gamers, we suggest an Xbox or PlayStation for your Hulu use, since these systems support more graphic-intensive games than the Switch.
Cost: Used Xbox 360 units can be found for under $100 if you look carefully. New 1TB Xbox One S units can be found for $299.99, with support for 4K streaming. A new 1TB Xbox One X, with a built-in advanced graphics processor for 4K gaming is available for $499.99.
Does it support Hulu with Live TV: Yes, both the Xbox One and Xbox 360 models support Hulu with Live TV.
---
Android
Android's ecosystem includes a truly mind-blowing amount of devices, from streaming TV boxes to smartphones and tablets. Every device that can run Android 5.0 or above can download Hulu, making Android one of the most versatile platforms for the service. It also makes it hard to recommend which Android device to use, since there are hundreds, if not thousands, to choose from. We suggest sticking with a brand you know, since there are plenty of third-party Android devices on the market of questionable quality.
Does it support Hulu with Live TV: Most Android phones and tablets support Hulu with Live TV. Android TV, however, devices do not currently support the service.
---
TiVo
You may not know it, but TiVo is still alive, and its added a streaming component to its set-top boxes. Like Roku and Amazon Fire, this device uses your Wi-Fi signal to stream content from Hulu and other providers. As an added bonus, if you still have a cable package, TiVo can be used for its original purpose of DVRing your favorite shows.
Cost: TiVo streaming players start at $179.99 for the TiVo Bolt Vox, a 4K streaming media player with a voice remote, and go up to $500 for the TiVo Bolt Vox 3TB DVR 4K streaming media player with voice remote.
Does it support Hulu with Live TV: TiVo does not support Hulu with Live TV
---
PlayStation 4/Playstation 4 Pro/PlayStation 3
PlayStation is one of the best streaming players on the market, especially if you have a large library of digital files to stream. However, when it comes to being used as a Hulu player, PlayStation has one major weakness: Vue. Sony's PS Vue streaming service means you're most likely never going to be able to use the PlayStation for Hulu with Live TV. That puts a hard limit on the abilities of your streaming device, even if it's one of the best gaming systems around. Especially since Hulu dropped its support for 4K, the PS4 and PS3 are no longer the best choices for Hulu.
Cost: You can find a PlayStation 3 used for around $120 to $150, making it a solid streaming player with an incredible lineup of games that can be found at a discount. The PlayStation 4 starts at $299.99 for the standard 1TB slim edition, with a more expensive and 4K-ready PlayStation Pro starting at $399.99.
Does it support Hulu with Live TV: No, PlayStation 4 and PlayStation 3 do not support any live streaming TV options other than PS Vue.
---
Daily Dot Hulu Guides
---
Daily Dot Best Hulu Movies
---
Daily Dot Best Hulu Shows
---
---
Editor's note: This article is regularly updated for relevance. The Daily Dot may receive a payment in connection with purchases of products or services featured in this article. Click here to learn more.