The weather's getting cooler, the leaves are changing color, and everything edible under the sun is suddenly pumpkin-spiced. Spooky season is upon us, and with it, you can stream 31 Nights of Halloween, the most fun programming block of the year.
What started out as Freeform's 13 Days of Halloween is now a month-long event. A month of spooky Halloween classics including The Addams Family, Ghostbusters, Sleepy Hollow, Hotel Transylvania, Casper, and everyone's favorite, Hocus Pocus.
Here's everything you need to know to stream 31 Nights of Halloween.
What is Freeform's 31 Nights of Halloween?
Originally known as the 13 Days of Halloween, the programming block now runs from October 1-31 and airs Halloween themed movies in primetime.
Launched: May 18, 2020, on DC Universe
Airtime: Tuesday, May 19 at 8 pm PST/EST. New episodes following Tuesdays at the same time.
Channel: Freeform
Genre: Halloween
How to stream 31 Nights of Halloween
Freeform is available on a few of the major live TV streaming services. When trying to decide which one is best for you, you'll want to weigh the cost, the other channels you'll receive, and the compatible devices for streaming.
31 Nights of Halloween on Hulu with Live TV
Hulu Live TV is a great way to stream live TV, as it comes with access to Hulu's massive library of on-demand content. You'll be able to choose from movies, shows, and Hulu's original programming, and keep up with what's new each month. Hulu plans even include a bundle option where you can access Disney+ and ESPN+ along with Hulu.
Hulu Live TV sets you up with local channels and has a broad spectrum of entertainment and sports channels to review, including the full suite of ESPN channels, Cartoon Network, FX, HGTV, and even deep cuts like National Geographic and Syfy, and of course, Freeform where you can stream 31 Nights of Halloween.
---
31 Nights of Halloween on Sling TV
If you're looking for a streamlined, cost-effective streaming package, check out Sling TV. It offers two basic cable packages, Sling Orange and Sling Blue, each of which costs $30 per month. There's also the third option of getting Sling Orange + Blue for just $45 per month. You'll get more Sling TV channels by choosing Sling Blue, with its 40 channels including sports favorites like FS1 and NBCSN and cable mainstays like Food Network and Discovery Channel. But Sling Orange brings must-haves Disney Channel and ESPN as part of its package. To gain access to Freeform, you'll either need Sling Orange or Sling Orange + Blue. Sling also has a number of add-ons, including robust international packages organized by languages all over the globe.
---
31 Nights of Halloween on Vidgo
Vidgo offers a package for under $40 a month that pulls together more than 60 English-language channels into its National English Package. Vidgo channels include ABC, Fox, the ESPN family of channels (including ESPN Deportes), and it's one of the few streaming services that carries BeIN Sports. But it's like Fubo in that, even though it started out for streaming sports, it carries a lot more now. You might be surprised to know that Vidgo's an option to stream Freeform—and then you chat about it online via Vidgo's Social TV platform.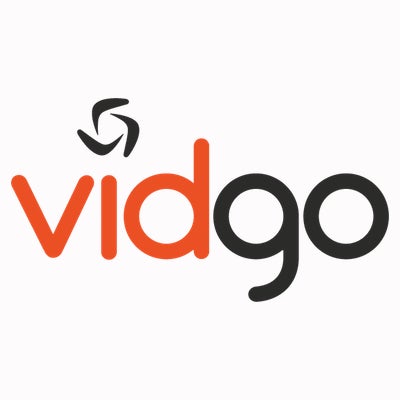 | | |
| --- | --- |
| Core | $40 |
| Plus | $45 |
| Latino | $15 |
| Latino Mas | $25 |
---
31 Nights of Halloween on AT&T TV Now
If you're already looking to AT&T for your wireless needs, you might consider AT&T TV Now to cover streaming for you. AT&T TV Now channels start with Plus and Max, which even include HBO. Then, AT&T plans expand from there, approaching cable selection and pricing with AT&T TV Now's biggest packages. AT&T streaming also comes with Cloud DVR, letting you record up to 20 hours of TV per month. If you're looking for Freeform, get in at the AT&T TV Now Plus tier to stream it.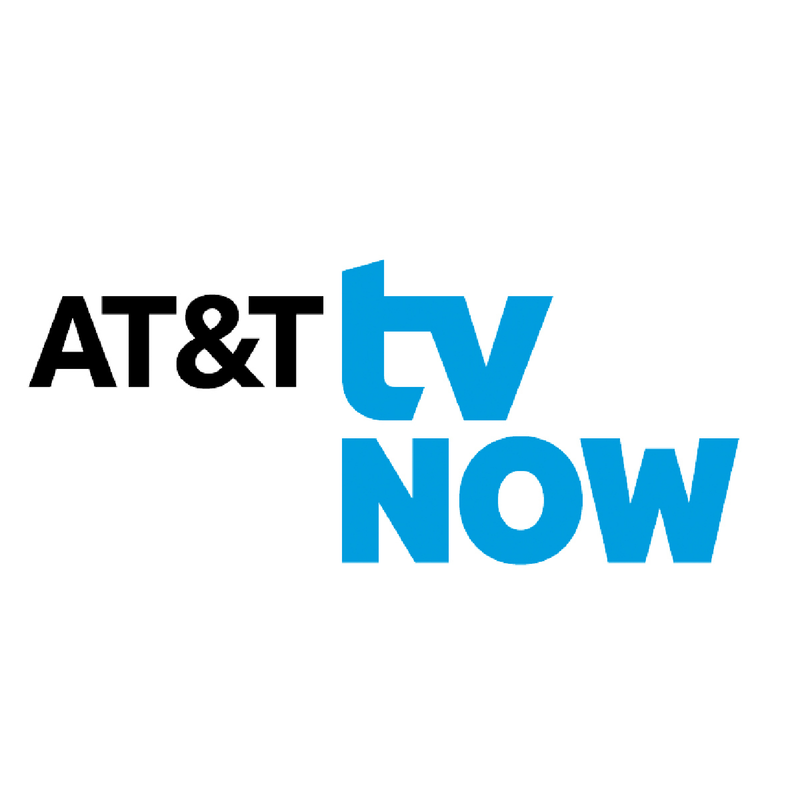 | | |
| --- | --- |
| Plus | $55 |
| Max | $80 |
| Entertainment | $93 |
| Choice | $110 |
| Xtra | $124 |
| Ultimate | $135 |
| Premier | $183 |
| Optimo Mas | $86 |
---
31 Nights of Halloween on YouTube TV
The YouTube TV channel list includes local channels, sports options including ESPN, ESPN2, FS1, FS2, and NBA TV, and plenty to keep kids (and kids at heart) occupied, including Disney Channel and its companion channels, Nickelodeon, and Cartoon Network—all in one easy-to-access package. It even comes with a few Spanish-language channels like Telemundo and NBC Universo. YouTube add-ons include HBO Max, Showtime, and Starz. YouTube TV packages have some advantages over their competitors, including a generous DVR and multiple screens package. From one account, each user can create an individual profile to track favorite shows.
If you're looking for 31 Nights of Halloween, know that you can stream it on YouTube TV.
| | |
| --- | --- |
| 1 Month | $64.99 |
| Sports Plus | $10.99/mo. |
---
31 Nights of Halloween schedule
Here is the complete 31 Nights of Halloween schedule, as listed by Freeform. All times below are ET.
Thursday, Oct. 1
12:30 pm Willy Wonka & the Chocolate Factory
3 pm Tim Burton's Corpse Bride
5 pm Casper (1995)
7 pm Hotel Transylvania
9 pm Hocus Pocus
12 am Willy Wonka & the Chocolate Factory
Friday, Oct. 2
11 am The Goonies
1:30 pm Tim Burton's Corpse Bride
3:05 pm Casper (1995)
5:10 pm Hotel Transylvania
7:15 pm Tim Burton's The Nightmare Before Christmas
8:55 pm Beetlejuice
12 am The Simpsons Treehouse of Horror
Saturday, Oct. 3
7 am Monsters vs. Aliens: Mutant Pumpkins
7:30 am The Goonies
10 am Ghostbusters
12:30 pm Ghostbusters II
3:05 pm Beetlejuice
5:10 pm Hocus Pocus
7:20 pm The Addams Family
9:25 pm Addams Family Values
11:30 pm The Craft
Sunday, Oct. 4
7 am Ghostbusters (1984)
9:30 am Ghostbusters II
12 pm Willy Wonka & the Chocolate Factory
2:05 pm Decorating Disney: Halloween Magic
3:05 pm Casper (1995)
5:10 pm The Addams Family (1991)
7:15 pm Addams Family Values
9:20 pm Hocus Pocus
11:30 pm Sleepy Hollow (1999)
Monday, Oct. 5
11:30 am Casper (1995)
1:30 pm Sleepy Hollow (1999)
4 pm Ghostbusters (1984)
6:30 pm Ghostbusters II
9 pm Beetlejuice
12 am Boxtrolls
Tuesday, Oct. 6
11 am Charlie and the Chocolate Factory
1:30 pm Ghostbusters (1984)
4 pm Ghostbusters II
6:30 pm Beetlejuice
8:30 pm Hotel Transylvania
12 am Tim Burton's Corpse Bride
Wednesday, Oct. 7
11 am Decorating Disney: Halloween Magic
12 pm Tim Burton's Corpse Bride
2 pm Matilda
4 pm Hotel Transylvania
6 pm The Simpsons: Treehouse of Horror
12 am Jumanji (1995)
Thursday, Oct. 8
12 pm Matilda
2 pm Jumanji (1995)
4:30 pm Goosebumps (2015)
7 pm The Addams Family (1991)
9 pm Addams Family Values
12 am Warm Bodies
Friday, Oct. 9
11:30 am The Mummy (1999)
2:20 pm Goosebumps (2015)
4:45 pm The Addams Family (1991)
6:50 pm Addams Family Values
8:55 pm Hocus Pocus
12 am The Simpsons Treehouse of Horror
Saturday, Oct. 10
7 am The Mummy (1999)
10 am The Mummy Returns
1:05 pm The Simpsons Treehouse of Horror
3:35 pm Casper (1995)
5:40 pm Hotel Transylvania
7:45 pm Hotel Transylvania 2
9:50 pm Hotel Transylvania 3: Summer Vacation
12 am Tim Burton's Corpse Bride
Sunday, Oct. 11
7 am The Mummy Returns
10:05 am Casper (1995)
12:10 pm Tim Burton's Corpse Bride
1:50 pm Tim Burton's The Nightmare Before Christmas
3:30 pm Hotel Transylvania
5:35 pm Hotel Transylvania 2
7:40 pm Hotel Transylvania 3: Summer Vacation
9:50 pm Twitches
11:55 pm Twitches Too
Monday, Oct. 12
7 am The Mummy: Tomb of the Dragon Emperor
12:30 pm Halloweentown
2:30 pm Halloweentown II: Kalabar's Revenge
4:30 pm Scared Shrekless
5 pm Shrek
7 pm The Addams Family (1991)
9 pm Addams Family Values
12 am The Scorpion King
Tuesday, Oct. 13
11 am The Goonies
1:35 pm Scared Shrekless
2:05 pm Shrek
4:10 pm The Addams Family (1991)
6:15 pm Addams Family Values
8:20 pm Hocus Pocus
12 am Casper (1995)
Wednesday, Oct. 14
1 pm Casper (1995)
3 pm The Simpsons Treehouse of Horror
9 pm Beetlejuice
12 am Boxtrolls
Thursday, Oct. 15
7 am Scream 3
11 am Jumanji (1995)
1:30 pm Beetlejuice
3:30 pm Scream
6 pm Scream 2
8:30 pm The Craft
12 am Jumanji (1995)
Friday, Oct. 16
11:30 am The Craft
2 pm Matilda
4 pm Tim Burton's Corpse Bride
6 pm Toy Story of TERROR! (Disney-Pixar)
6:30 pm Monsters, Inc. (Disney-Pixar)
8:30 pm Monsters, University (Disney-Pixar)
12 am Toy Story of TERROR! (Disney-Pixar)
12:30 am The Simpsons Treehouse of Horror
Saturday, Oct. 17
7 am Tim Burton's Corpse Bride
8:55 am Matilda
10:55 am Tim Burton's The Nightmare Before Christmas
12:35 pm Ghostbusters (1984)
3:05 pm Ghostbusters II
5:40 pm Beetlejuice
7:45 pm Hocus Pocus
9:55 pm Halloweentown
12 am Halloweentown II: Kalabar's Revenge
Sunday, Oct. 18
7 am Willy Wonka & the Chocolate Factory
9:30 am The Simpsons Treehouse of Horror
11 am Twitches
1:05 pm Twitches Too
3:05 pm Beetlejuice
5:10 pm Hocus Pocus
7:20 pm The Addams Family (1991)
9:25 pm Addams Family Values
11:30 pm Gremlins
Monday, Oct. 19
11 am Matilda
1 pm Gremlins
3:30 pm Casper (1995)
5:30 pm The Addams Family (1991)
7:30 pm Addams Family Values
9:30 pm Tim Burton's The Nightmare Before Christmas
12 am Matilda
Tuesday, Oct. 20
11 am Willy Wonka & the Chocolate Factory
1 pm Casper (1995)
3 pm Sleepy Hollow (1999)
5:30 pm Ghostbusters (1984)
8 pm Ghostbusters II
12 am Willy Wonka & the Chocolate Factory
Wednesday, Oct. 21
11 am Sleepy Hollow (1999)
1:30 pm Ghostbusters (1984)
4 pm Ghostbuster II
6:30 pm The Simpsons Treehouse of Horror
12 am The Simpsons Treehouse of Horror
Thursday, Oct. 22
11 am Tim Burton's Corpse Bride
12:35 pm Jumanji (1995)
2:35 pm The Mummy (1999)
5:45 pm The Mummy Returns
8:55 pm Hocus Pocus
12 am Tim Burton's Corpse Bride
Friday, Oct. 23
11 am Jumanji (1995)
1:30 pm Scream
4 pm Scream 2
6:30 pm Beetlejuice
8:30 pm Sleepy Hollow (1999)
12 am The Simpsons Treehouse of Horror
Saturday, Oct. 24
7 am Decorating Disney: Halloween Magic
8 am Halloweentown
10:05 am Halloweentown II: Kalabar's Revenge
12:05 pm Beetlejuice
2:10 pm Sleepy Hollow (1999)
4:40 pm Hocus Pocus
6:50 pm The Addams Family (1991)
8:55 pm Addams Family Values
11 pm Ghostbusters (2016)
Sunday, Oct. 25
7 am Tim Burton's Corpse Bride
9 am Ghostbusters (1984)
11:30 am The Craft
2 pm The Addams Family (1991)
4:05 pm Addams Family Values
6:10 pm Ghostbusters (2016)
9:20 pm Hocus Pocus
11:30 pm The Craft
Monday, Oct. 26
11 am Tim Burton's Corpse Bride
1 pm Casper (1995)
3 pm Twitches
5 pm Twitches Too
7 pm Hotel Transylvania 2
9 pm Hotel Transylvania 3: Summer Vacation
12 am The Simpsons Treehouse of Horror
Tuesday, Oct. 27
11 am Casper (1995)
1 pm Scared Shrekless
1:30 pm Jumanji (1995)
4 pm Hotel Transylvania 2
6 pm Hotel Transylvania 3: Summer Vacation
8 pm Hocus Pocus
12 am The Simpsons Treehouse of Horror
Wednesday, Oct. 28
12 pm Jumanji (1995)
2:30 pm Tim Burton's Corpse Bride
4:30 pm Matilda
6:30 pm Monsters, Inc. (Disney-Pixar)
8:30 pm Monsters University (Disney-Pixar)
12 am The Simpsons Treehouse of Horror
Thursday, Oct. 29
12 pm Ghostbusters (1984)
2:30 pm Ghostbusters II
5 pm Tim Burton's The Nightmare Before Christmas
6:30 pm Sleepy Hollow (1999)
9 pm Beetlejuice
12 am The Simpsons Treehouse of Horror
Friday, Oct. 30
11 am Decorating Disney: Halloween Magic
12:05 pm Sleepy Hollow (1999)
2:35 pm Beetlejuice
4:40 pm Hocus Pocus
6:50 pm The Addams Family (1991)
8:55 pm Addams Family Values
12 am The Simpsons Treehouse of Horror
Saturday, Oct. 31
7 am Twitches
1 pm Halloweentown II: Kalabar's Revenge
3 pm Hocus Pocus
5:10 pm The Addams Family (1991)
7:15 pm Addams Family Values
9:20 pm Hocus Pocus
Entertainment Channel Guides