Fresh off its Sundance premiere, Paddleton arrives on Netflix for your home viewing pleasure. Paddleton features nearly everything the Sundance association connotes: It's an indie dramedy with recognizable names, it's mostly white, it's a small story, et cetera. On paper, these types of movies are a dime a dozen. I say this upfront not to mock, but as a prelude to recommending Paddleton. It's a movie of modest ambition that relies on its strong cast to elevate it. It's about friendship and saying goodbye, and how the two things complicate each other. This low-key approach to the story allows its emotions to be genuine and its insights to be earned. Sincerity goes a long way for Paddleton and similar films.
Paddleton

RELEASE DATE:
2/22/2019
DIRECTOR:
Alex Lehmann
STREAMING:
Netflix
After receiving a diagnosis of terminal cancer, Michael spends his last days with his best friend Andy. The two men stick to their routine as best they can while coming to terms with Michael's impending death.
Paddleton follows the friendship between two men, Michael (Mark Duplass) and Andy (Ray Romano). They're also neighbors, which is important because they mention it whenever someone asks them about their relationship. Worse versions of this movie play that insecurity for cheap gay jokes. Not the case here. Michael and Andy are just uncomfortable admitting what is clear to the audience: that they're best friends. Michael's recent diagnosis of terminal cancer compounds this issue. With time quickly running out, the two neighbors spend all of their time together, eating meals and watching kung-fu movies. When a favorite part comes up, the two men do a hand-fighting routine, barely interrupting their eating. It's a simple action that tells viewers everything they need to know.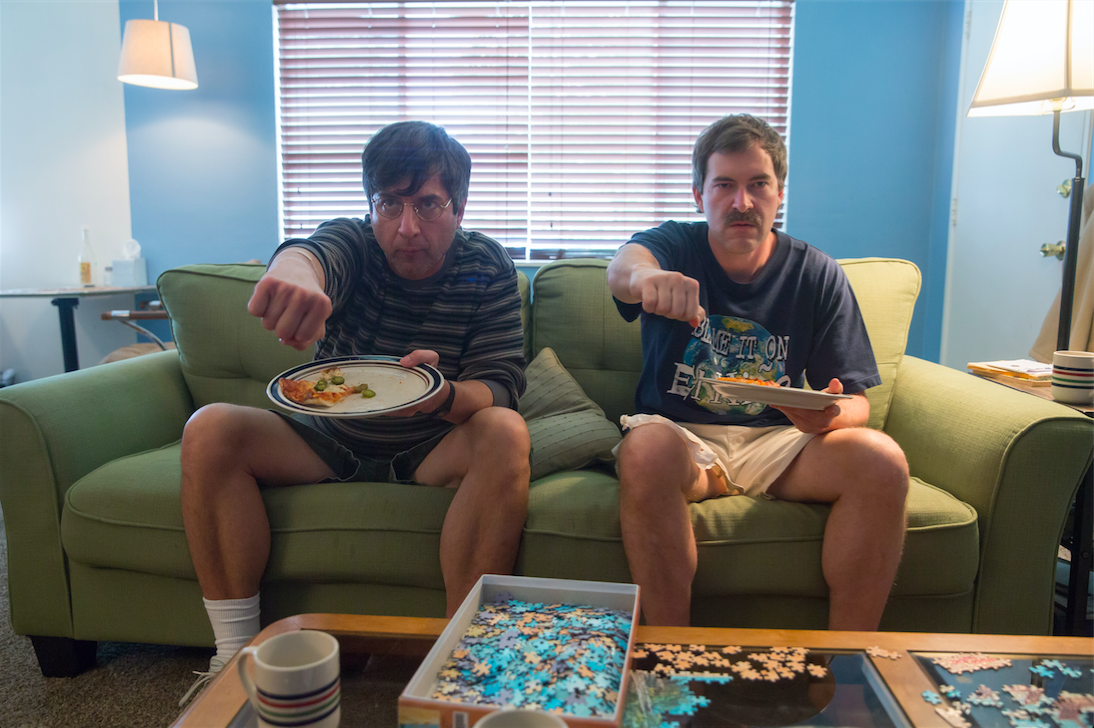 Michael decides he doesn't want a drawn-out death, so he gets a prescription for a lethal batch of medicine. The closest pharmacy that will fill the order is six hours away, so the men hit the road. The movie's setting may change, but its tone doesn't. Andy and Michael don't go crazy or indulge in any ribaldry. As best they can, the two keep up their routine. Without their beloved Death Punch, they have to recreate their favorite scene at a bar. That's about as big as Paddleton gets. It feels right, because Duplass and Romano deliver great performances that transcend the typical onscreen bromance.
While Paddleton is a dialogue-heavy film, it's also visually sneaky. Director Alex Lehmann employs tight frames that capture Andy and Michael sitting or standing close together, right from the opening shot when the doctor goes over Michael's diagnosis. Whether they're on couches, in cars, standing, or playing the made-up game that gives the film its title, the two are almost inseparable. As Andy and Michael work toward vocalizing their emotions, their actions say plenty. It's the old screenwriting axiom—"show, don't tell"—in action. Andy, who has a harder time coming to terms with the diagnosis, buys a small safe to keep the drugs away from Michael. It's silly, and the film gets laughs out of it, but above all else, it's touching.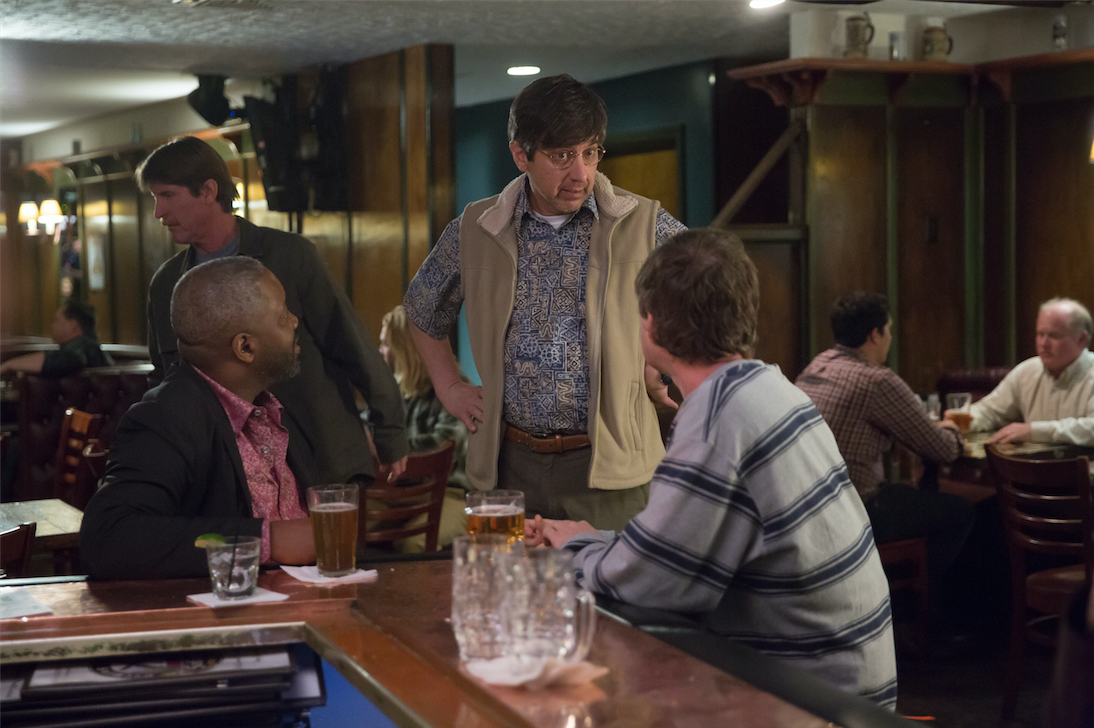 Despite the heavy subject matter, Paddleton is anything but a dour film. It embraces its obvious sadness without turning maudlin. That's a credit to Lehmann's direction and his script, which he cowrote with Duplass, marking the duo's second Netflix film behind 2016's Blue Jay. Paddleton fits neatly with the rest of Duplass's discography, including Jeff, Who Lives at Home, The Puffy Chair, and HBO's short-lived Togetherness. Duplass and his brother Jay, a producer here, are masters of stripped-down stories like this. It's a joy to watch Duplass and Romano, and supporting actors Kadeem Hardison and Dendrie Taylor make the most of their limited screen time. 
One of Paddleton's strengths is the way it presents the ordinary in a way that makes it feel grand. It shows the value in savoring a friend's company, and even what it means to be a friend. When Michael tells Andy, "You're my best friend, I know you," it's much more than someone simply stating the obvious. Its about making peace with what's in front of him. Whether it's admitting what someone's friendship means to you, or watching a friend die, Paddleton encourages its characters, and the audience, to feel their feelings. It's a simple sentiment, but Paddleton handles it gracefully and lets the audience arrive there on its own. It's all the better for it. 
Still not sure what to watch tonight? Here are our guides for the absolute best movies on Netflix, must-see Netflix original series, documentaries, docuseries, and movies.
Need more ideas? Here are our Netflix guides for the best war movies, documentaries, anime, indie flicks, true crime, food shows, gangster movies, Westerns, and movies based on true stories streaming right now. There are also sad movies guaranteed to make you cry, weird movies to melt your brain, and standup specials when you really need to laugh. Or check out Flixable, a search engine for Netflix.