If you're looking for new movies on Netflix that aren't being showered with critical praise or nominated for Academy Awards, you can still find plenty of under-the-radar and indie titles. From Netflix originals to low-budget festival hits from the last few years, here are the best underrated movies on Netflix.
The best underrated movies on Netflix
1) The Endless
Two brothers who grew up in a UFO cult return to the desert camp as adults to figure out exactly what happened to them, and things quickly go sideways. They find cult members stuck in weird time loops, wormholes from other realities, and something menacing in the sky. Directors (and stars) Justin Benson and Aaron Moorhead made a low-budget film that's big on heady ideas and images, and The Endless also ties in with their 2012 film Resolution. —Audra Schroeder
2) Mustang Island
At the start of Craig Elrod's black-and-white indie drama, Bill (Macon Blair) has been dumped, and he's not taking it well. He enlists his brother and friend to join him on a road trip to the South Texas coast to help win her back, but of course, things go astoundingly wrong. Some very dark comedy is drawn from their foibles, but Mustang Island also drives home the importance of having people in your life who get you. —Audra Schroeder
Fast-rising director Romain Gavras takes a giant leap forward in the feature film arena with his ballsy, Cannes-approved pulp/crime comedy The World Is Yours. The French-language film demonstrates newfound depth and nuance from the Greek-French auteur—famous for his video work with agro-political pop star M.I.A.—who at last makes good on the promise exhibited in 2010's stylish but woefully undercooked Our Day Will Come. —Kahron Spearman
READ MORE:
4) Under the Skin
In Under the Skin, Scarlett Johansson is an alien who stalks, seduces, and… does something to men she picks up in Scotland. The movie is full of indelible imagery, and it's a story that provokes as much as it disturbs. —Eddie Strait
Monique (Elvire Emanuelle) is teen from Brooklyn's Brownsville neighborhood who's searching for acceptance and direction after being cycled through foster homes. We first meet her while she's being thrown out of her most recent home, her belongings raining down on her from above. She's so used to putting up her defenses that we're not sure what to make of her, but we can see there's an anger to be channeled. In an effort to define herself in the chaos, Mo joins the all-male high school wrestling team, which dovetails with her reconnecting with her estranged father Darrel (the tremendous Yahya Abdul-Mateen II), who has just gotten out of jail and is trying to make ends meet. He used to wrestle too, and their relationship gets a tentative restart once he starts coming to her matches and helping her train. Like Mo, Darrel is a complex character, and Abdul-Mateen plays his many sides beautifully. He ropes Mo into illegal fighting to earn money. She's hesitant about getting involved but is pulled along by that need for her father and his guidance, however fleeting. —Audra Schroeder
6) Krisha
Trey Edward Shults' breakout debut tells the story of Krisha, a woman who returns home for Thanksgiving after 10 years estranged from her family. He upped the stakes by having his actual aunt play the titular role, and Shults' mother and grandmother also star, giving a film about an addict trying to keep it together an authentic emotional resonance. But make no mistake: From the opening shot, Shults also frames Krisha as a horror movie, and delivers all the way to the bitter end.  —Audra Schroeder
That cold panic you feel when your password doesn't work? Cam takes that feeling and stretches it into a smart thriller about online identity and sex work. Written by Isa Mazzei, a former cam girl, Cam stars Madeline Brewer as Alice, a woman who performs as alter ego Lola and is trying to build a following like any modern content creator. Things take a turn when she's locked out of her account and her doppelganger starts putting on a show, and Cam drills down into the fractured identities we (sometimes inadvertently) create online. —Audra Schroeder
Ennui, violation, ham-fisted vengeance: It all comes together in Macon Blair's directorial debut, starring Melanie Lynskey and Elijah Wood as two amateur detectives looking for justice in a world gone mad. —Audra Schroeder
READ MORE:
9) The Bad Batch
Ana Lily Amirpour wanted her film The Bad Batch to be a "psychedelic Western Alice in Wonderland portrait of America." That portrait includes Ace of Base, cannibalism, and bodybuilding. Arlen (Suki Waterhouse) is our stand-in Alice, and after being branded as part of the "bad batch" and thrown down the rabbit hole, the opening scene happens in near silence. It's one of the most stunning first acts in recent memory, the Texas desert an oppressively bright stage where monsters can approach from any direction. —Audra Schroeder
10) The One I Love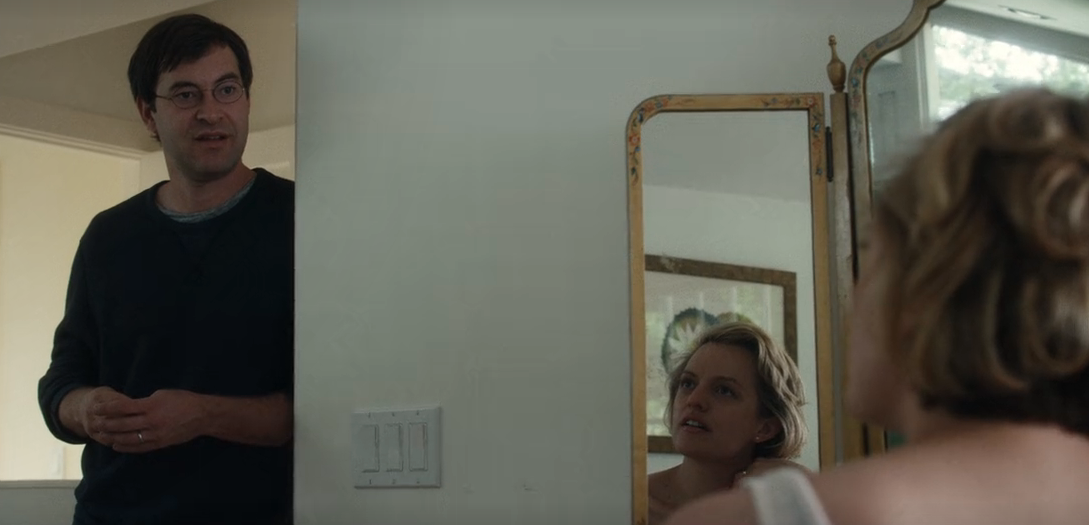 This low-key sci-fi mindbender focuses on a couple (Elisabeth Moss and Mark Duplass) getting more than they bargained for during a weekend getaway. Moss and Duplass come across clones of themselves, and the more they interact with their alternates, the less stable their relationship becomes. As the twists and confusion increase, the emotional stakes rise and become more intriguing. It's the kind of movie that would have coasted on its cool concept in lesser hands, but Charlie McDowell and writer Justin Lader, with a stellar cast, concocted something that will linger after it's over. If you're a fan of Shane Carruth's high-brow mindbenders, make some time for McDowell's directorial debut. —Eddie Strait 
11) The Little Hours
If you like your comedies on the dirty side, then you need to add The Little Hours to the top of your queue. From writer-director Jeff Baena, The Little Hours follows a man on the run who takes refuge in a convent and sets the nuns a tizzy. He must maintain his cover as a deaf man while also managing the nuns' sexual advances. The cast is packed with all your favorites and recognizable faces from TV (Alison Brie, Dave Franco, Nick Offerman, Aubrey Plaza, and Adam Pally). Basically, if you like any of the 2010's best TV comedies, The Little Hours is almost custom made for you. —Eddie Strait
Sandi Tan's Shirkers—the name of her 1992 debut film and the documentary about its fateful production—is a study in memory and performance, as well as the complexities of women's friendship and creativity. In 1992, Sandi Tan and friends Jasmine Ng and Sophie Siddique gathered in Singapore to film Shirkers, Tan's low-budget road movie starring her as a killer named "S." Colorful images from the movie, miraculously recovered after more than 20 years, provide bursts of context throughout the doc, offering a look at the curious movie that might have been a cult hit, had director Georges Cardona not disappeared with the footage. —Audra Schroeder
READ MORE:
13) Super Dark Times
When you're a teen, a lot of things can come between you and your friends. In Kevin Phillips's 2017 film, Super Dark Times, it's one big, sharp thing. There's an accidental murder and a panicked cover-up, but the film also zooms out to explore how the town you grew up in, and the experiences you have there, can shape you into someone you don't recognize. —Audra Schroeder
14) Personal Shopper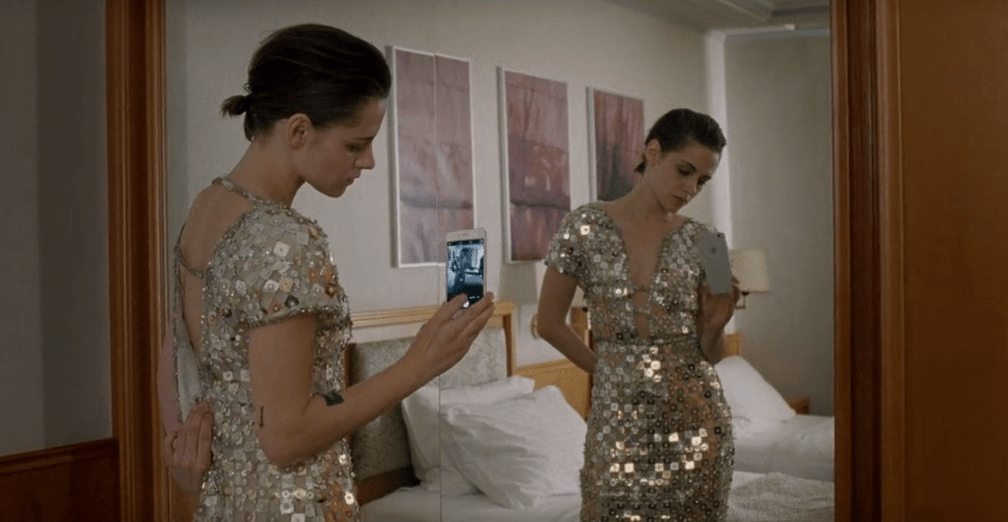 Olivier Assayas' slowburn meditation on grief will play like a bad student film if you're not on its wavelength from the jump. But if you are then Personal Shopper is an atmospheric character study. Kristen Stewart is outstanding as a personal shopper to a celebrity, while moonlighting as a medium. She's searching for the spirit of her dead twin brother, and the films lays out multiple possibilities and doesn't offer easy answers. It's a rewarding film and one that grows the more you think about it and revisit it. —Eddie Strait
15) Creep
This film takes the oversaturated found footage genre and adds a little improvisation. An aspiring videographer named Aaron (Patrick Brice, who also directs) answers an ad to film a man named Josef (Mark Duplass), who lives in a remote house in the woods and says he's dying of cancer. Josef seems like a normal, affable guy, but then he puts on a wolf mask and a series of manipulations begins. If you're not a fan of the jump-scare, this film will be pretty unnerving; however, it's employed so much it almost becomes comical. As we see at the end, Aaron wasn't the first to answer Josef's call. —Audra Schroeder
Still not sure what to watch tonight? Here are our guides for the absolute best movies on Netflix, must-see Netflix original series, documentaries, docuseries, and movies.
Looking for something more specific? Here are our Netflix guides for the best war movies, documentaries, anime, indie flicks, true crime, food shows, rom-coms, LGBT movies, alien movies, gangster movies, Westerns, film noir, and movies based on true stories streaming right now. There are also sad movies guaranteed to make you cry, weird movies to melt your brain, old movies when you need something classic, and standup specials when you really need to laugh. Or check out Flixable, a search engine for Netflix.